Disclosure: *This post may include amazon links. As an Amazon Associate, I earn from qualifying purchases.
Have you ever been in a conversation with someone, someone you really respect and value their opinions, but you can't for the life of you figure out why they believe something that could not be any farther from the truth? As a mother I have experienced this with vaccinating your kids to drinking raw milk to breast feeding. We all have our beliefs and views and have done our research. And boy do we like to push our beliefs on others and even shame others who don't agree with our train of thought. As a mother, I want to make the best possible decision for my family. I don't want a decision I make to impact my kid's ability to grow, learn and develop. Which is why talking about farmers and the size of farms is something important for me to share.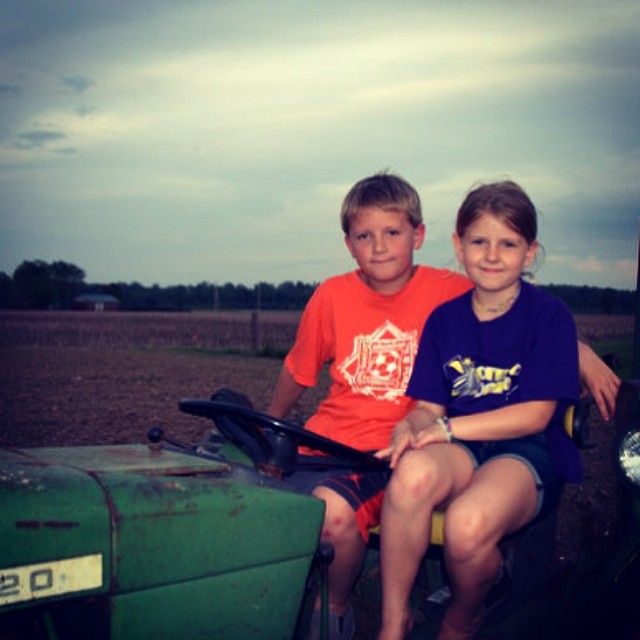 Which is why I think sometimes food becomes such an emotional choice for moms like me. Every single day we are putting food in our kids mouths. Every morsel can ultimately impact their growth, their health, their wellness. I get it. However, I think the fear of not doing the best for our kids has spurred a movement of scaring people from eating certain types of food that are hard to imagine.
But here is the thing when it comes to food, it all starts on a farm. Big farms. Small farms. Local farms. Foreign farms. The culture of being a farmer has evolved just like being a teacher has evolved. There are farmers who still raise heirloom tomatoes just like there are places kids learn in one room schools with multiple grades all together. In the same way there are farmers who raise hybrid tomatoes and just like there are schools that now never meet in a formal classroom but learn through online platforms. Does one situation mean it is superior to the other? I would argue that these types of farming and educational formats are what works and fits for that community and people working on those farms and in those schools.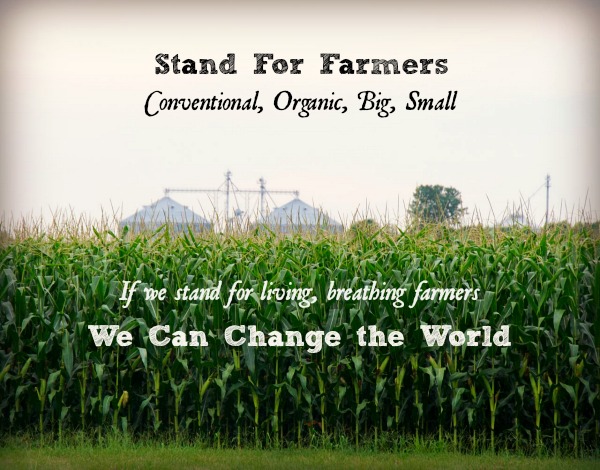 This year on our farm we aren't just growing our regular corn and soybeans on the less than 250 acres we are farming, we are also growing pigs, a dairy calf and chickens and sweet corn. And let me be honest, the latter part of our operation is a losing operation. Losing money, that is. We hope to make some money from the sweet corn but that is if we sell the 25,000 ears of corn that come from the 25,000 seeds we are planting on one acre.

 That's the thing with farm size, they didn't grow larger because anyone forced it to happen. For generations farming has evolved and changed. My hens pecking around in the grass outside of my red barn is romantic. But let me tell you what isn't romantic. Picking up 12 of the 32 chickens that have been killed in the middle of the night. Because that is a reality. Putting the chickens outside is almost more for our psyche than theirs. We literally have to to push them out the door to get them to go out. And a crazy fox or weasel and they are all goners. Hard to make money off of dead chickens. Hence why most egg laying chickens are raised in safe, secure buildings. Farmers have to have birds to pay the light bill.
We have older equipment. The equipment we are using to plant our sweet corn is 10 years older than I am. Yet, we have some the best genetics and technology packed into the seed. Equipment is expensive today. You have to have a lot of land to spread the fixed cost of equipment over. Seed however is a variable cost. We can buy more expensive seed that will require less chemicals and be more hardy to deliver a crop to us. Thus we use older equipment and newer seed technology.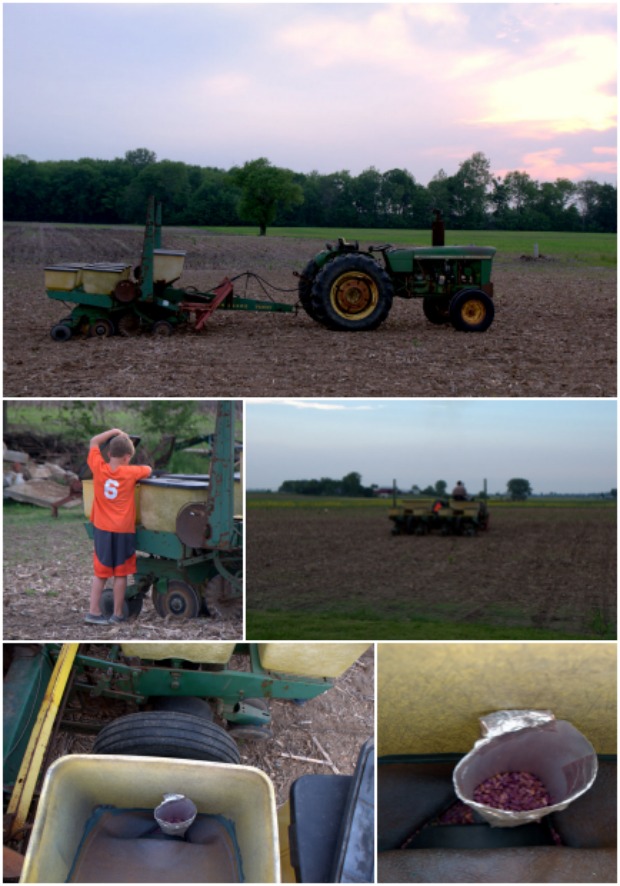 So, does that mean our sweet corn is from "Big Ag" even though it is being grown on our one acre field? Or does that mean it should be better because it is from people who picked by hand by someone in our family. My point is this, regardless, of size or method of production, all farmers go home to families. These families may have incorporated their farms and the IRS may look at them as corporations, but first and foremost they are families. Buying food in your box store or at your local farmers market shouldn't matter. The farmers grew the whole foods that went into your food. While we can debate on processing, additives and what not, that has nothing to do with farm size. Continue to ask questions and push all of us to explore the best options for all people not just your community. And when you are trying to decide what type of farm you want your food to come from, remember #FarmSizeDoesntMatter.