Disclosure: *This post may include amazon links. As an Amazon Associate, I earn from qualifying purchases.
I am not sure how people function without a crock pot. Let's be honest, I am not sure how people function with just one crock pot. I have several. Cabinets full of small ones and large ones and medium ones and oval ones and round ones and digital timer ones. I have a broken one too. Imagine my horror when my friend, Jent, informed me she doesn't own a crock pot. So, I guess she won't be needing this Slow Cooking All Year 'Round Cookbook
. But I know you all do!!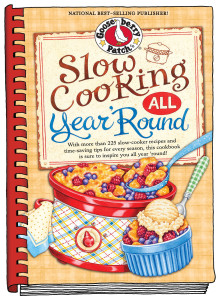 This cookbook
has a variety of slow cooking recipes that are ready in an hour or in 10 hours. It is broken down into four main chapters that follow the seasons to help all of us utilize what we have in season. Each chapter includes breakfasts, appetizers, main dishes , sides and even desserts. And luckily it also has an index to help this girl find the right recipe by type of food.
So far I have made a spicy shredded beef for tostadas that of course got my attention when I saw a can of chipotles peppers in adobo sauce in the ingredients.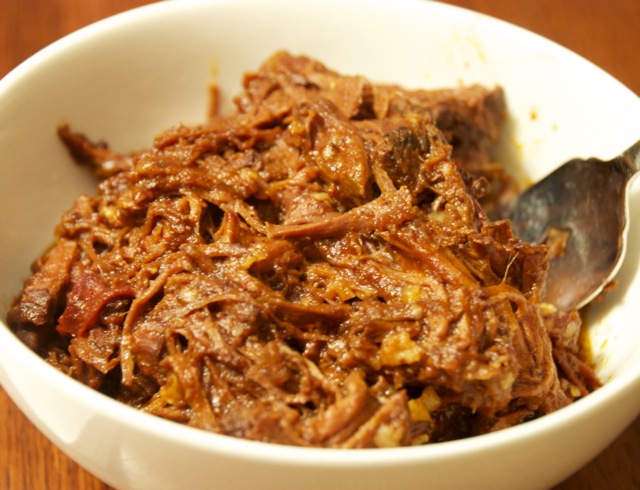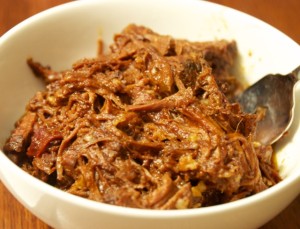 In the matter of one meal, we were able to form several different creations with the spicy beef. We even topped it on our Mexican mashed potatoes.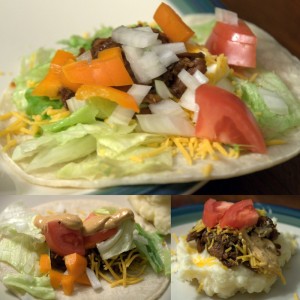 But the favorite so far might be the last-resort chicken legs. The kids loved the chicken legs. Loved them. And of course with butter, hot sauce and barbecue sauce in the recipe, it was just spicy enough for all of us.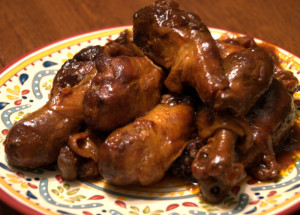 I don't know why, but I feel like I have to eat macaroni and cheese with chicken legs, even if they aren't fried. And the creamy macaroni and cheese recipe is the perfect recipe for a family on the go all the time. It only takes an hour to make. Perfect to through in the crock pot before you take the kids to practice and is ready when you get home. Be still my heart...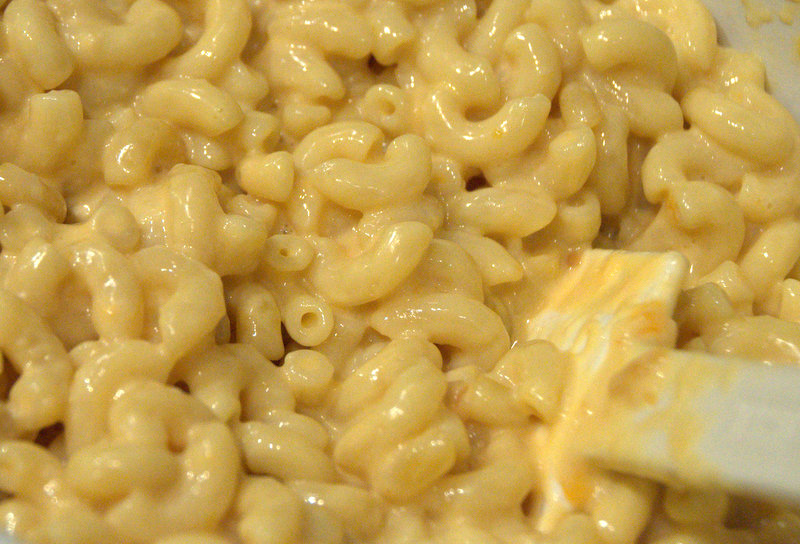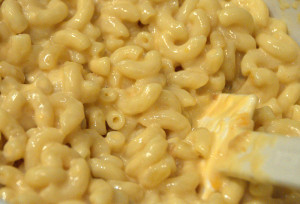 Excited about this book yet? Well if you aren't, check out the easy taco soup my friend, Cris made. Or better yet, the very first recipe in the book is Christmas Egg Brunch from Amy over at a latte with Ott, A.
So, what are you waiting for now? Register to win the Slow Cooking All Year 'Round Cookbook
already!
a Rafflecopter giveaway

Gooseberry Patch sent me two copies of this cookbook to cook out of one and share one with my readers. Affiliate links were also used.