Disclosure: *This post may include amazon links. As an Amazon Associate, I earn from qualifying purchases.
There is nothing like BBQ in the summer. The smell of charcoal, the sweet and spicy taste of sauce. Nothing beats a good BBQ.  Doesn't this make you want to fire up the grill?
1 cup sea salt (reduce to ¼ cup if you leave meat in brine for more than 4 hours)
½ cup brown sugar
1 teaspoon cayenne pepper
Whisk till all is dissolved. Put meat into 2 gallon or larger ziploc bag. (Trust me, the extra large bags are worth the cost. Good luck finding them though.) Pour brine over top. Refrigerate for at least 4 hours. I have left it in the fridge for up to 2 days, but reduced salt to ¼ cup.
When you are ready to grill, get the meat out of the bag and dump brine. Cover both sides of the brisket with Montreal Steak Seasoning and place in disposable grill pan.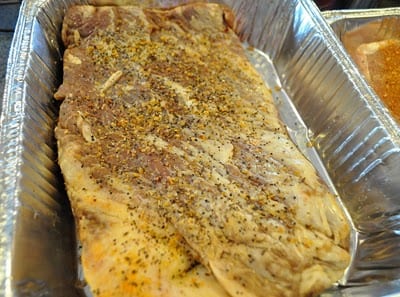 Cover the pork roast with a seasoned salt or BBQ seasoning of your choice on both sides. I used Famous Dave's Rib Rub. Put it in another one of those handy grill pans.
 Pour about 1 cup of root beer around each hunks of meat.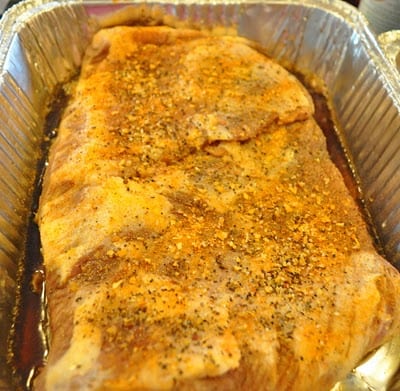 Here are the three ingredients I used prior to grilling. This is just what I had on hand, but don't get hung up on brands.
I cover the pans with aluminum foil and place on the grill. Grill for one and half to two hours on 300 degrees. Check to make sure liquid remains in the pan. If you have smoke chips in your grill, you leave the foil off for the first 10 minutes to capture the smokey flavor.
When you remove from the grill, take the hunk of meat out of the pan and let rest for at least 5 minutes.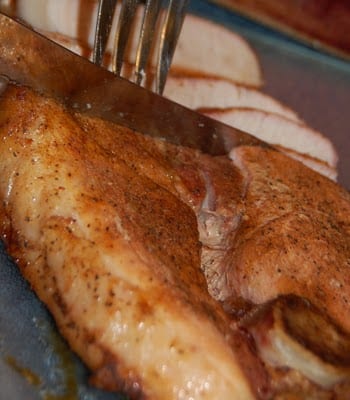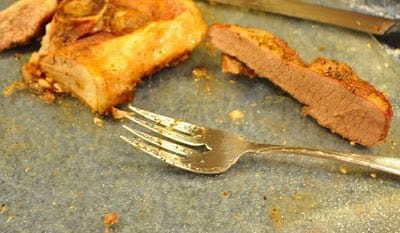 Don't count on leftovers.