Disclosure: *This post may include amazon links. As an Amazon Associate, I earn from qualifying purchases.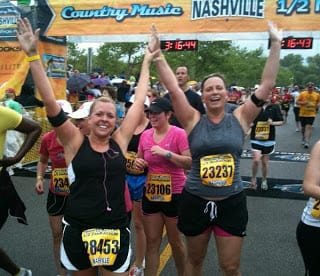 We are ALIVE!!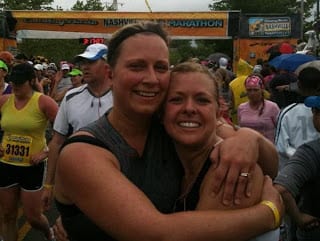 Really, she is holding me up!!! There is a special place in heaven for Nicole. Mainly because she stuck by me. I made her walk way more than she would have if I wasn't running with her. I forgot how much I enjoyed being with my childhood best friend. The Nashville Country Music Marathon, or half rather, has been conquered. Sprinkles began with about a tenth of a mile to go. Final time was 2:51.
We hit the town Saturday night, after naps of course. Then, headed back north on Sunday morning. Of course I had over committed myself. The hubby and I were hosting our small group bible study at our house Sunday evening. Lucky for me the housekeeper came on Friday afternoon. (Yes, I pay someone to clean my house. Best money I spend besides for my child care provider.) The kids had been over in Illinois with my parents, so the house would be clean.
It was burgers and beans for dinner. Thanks to my mom and Nicole for helping me throw it all together in an hour. And of course I made too much food. So, that means LEFTOVERS!!! We had pork burgers and a few turkey burgers left as well as The Pioneer Woman's Best Baked Beans Ever. And then I devoured the left over black bean salsa. I could eat that stuff by the bucket full.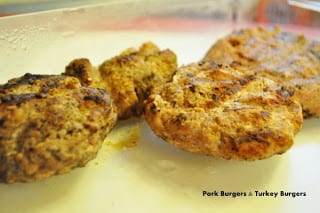 I love pork burgers. They make me think of the county fair. I lived off of them at our county fair. Unfortunately, my "new" county fair in Indiana doesn't have a pork producers tent. Lucky for me, my neighbor raises a few thousand pigs each year. We always buy four or five to butcher ourselves. I love having fresh ground pork in the freezer. If you haven't tried pork burgers, here is a simple recipe:
Pork Burgers
1 lb. ground pork
7-8 shakes of chipotle tabasco
2 teaspoon seasoning salt
½ teaspoon pepper
Mix together with your hands. Make four patties. Sprinkle with seasoning salt before you put them on the grill.
You will only have to cook them 8-10 minutes. Enjoy!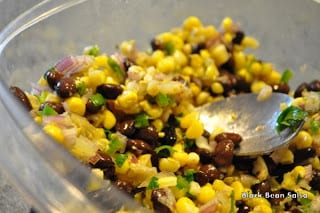 I know some of you are probably thinking, black bean salsa? Where are the tomatoes? Well, the first time I made it, I put tomatoes in it. It was great. The second time, I didn't have any, but wanted it still. So, I left them out. It was still great. So, here is what I have created.
Black Bean Salsa
3 cups fresh or frozen sweet corn
1 can black beans, rinsed
½ red onion chopped
1 jalapeño, seeded and chopped
¾ cup crushed pineapple with juice
1 big handful of cilantro
1 tsp cumin
1 teaspoon salt
½ teaspoon pepper
Mix all together. Adjust seasonings to your liking. Serve with tortilla chips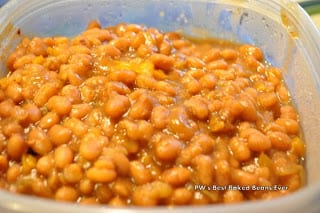 I have a crush on the Pioneer Woman. I use her recipes whenever I can. Mainly because the always include one of my three favorite things; bacon, butter, or cheese. Click on the picture for the recipe.