Disclosure: *This post may include amazon links. As an Amazon Associate, I earn from qualifying purchases.
Cancer sucks. It has taken so many people too early in their lives. I am sure everyone has been touched by cancer through friends or family. And now cancer is hitting close to home again for one of our Real Farmwives and Friends.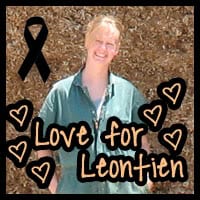 I met Leontien after she moved to Indiana from the Netherlands to follow her American dream of becoming a dairy farmer. Doesn't everyone grow up wanting to be a dairy farmer???? Learn more about her family farm over here. When I met Leontien, she had been fighting melanoma and was finishing up treatments. Her outlook on life was upbeat and refreshing.
Since meeting her, I have visited her farm many times, been introduced to some addictive chocolates and cookies, and traveled to see our blog idol. Every time I am with her, I thank the Lord that he brought her into my life. She always asks how I am doing and if I am sleeping or how the kiddos are? She is so thoughtful and loving. The type of person everyone wants to be friends with, even if we attack your house with balloons and stickers the day of your wedding.
But, to all of our heart break, her cancer is back. Melanoma is scary. There isn't a lot of research like there is for breast cancer. The options or more limited. But, I believe that miracles happen, God heals, and love can do amazing things. 
So, I need your help today. I need your Love for Leontien. Go over to Facebook, like Love for Leontien, and leave a message, prayer, or encouragement for our girl, Leontien.
Leontien has a little secret weapon too. She finds strength through her panties. For every doctors appointment she wears skull panties. But, I think the girl will need a few more pairs of skull panties. So, if you know a good place to get some, be sure to leave a link for her over on her blog.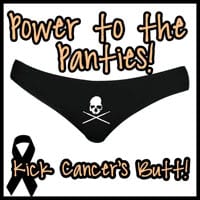 Praying for you Leontien! Loving you too!