Disclosure: *This post may include amazon links. As an Amazon Associate, I earn from qualifying purchases.
My family thinks they don't like Chinese, Japanese or other Asian food. My family does love duck though. So, since
A Latte with Ott, A is having the Iron Chef Duck Challenge
, I decided to see if I could get my family to eat an Asian inspired duck dish. Asian duck tacos combine the ginger sesame flavors on roasted duck breasts and topped with a tangy Asian slaw for amazing Asian inspired tacos.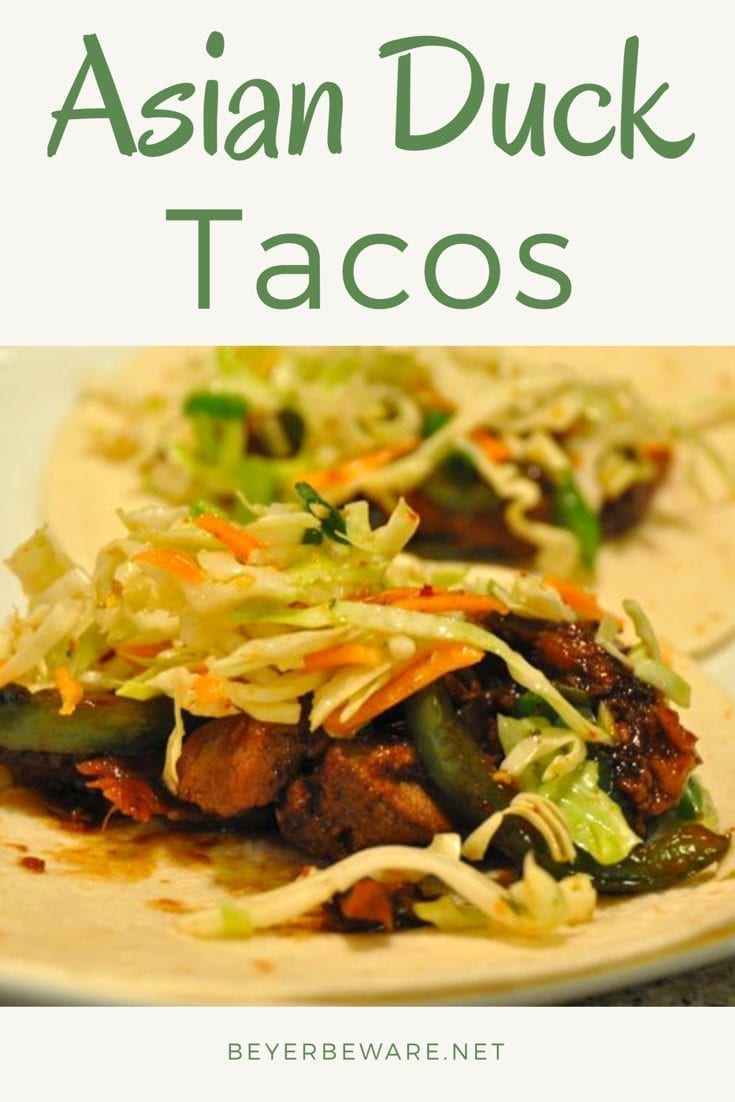 These Asian duck tacos were a huge success. No leftovers. Zero. Zilch. Score!
Thanks to Maple Leaf Farms half roasted duck, this meal is a quick one too.
Asian Duck Tacos

I grabbed the duck out of the freezer in the morning and threw it in the fridge. When I got home I grabbed a bottle of sesame ginger marinade.
Let it set for about 30 minutes. I sliced up a half a green pepper and mixed into the duck.
Toss the duck into a skillet over medium heat for 4-5 minutes. Then add two sliced green onions into the skillet and cook for a minute or two before turning the heat off.
I grabbed a bag of bagged slaw and added green onions to the slaw and poured the dressing over top.
Be sure to check out other great duck recipes over at the Iron Chef Challenge! Can't wait to see what gets linked up this week.