Disclosure: *This post may include amazon links. As an Amazon Associate, I earn from qualifying purchases.
It's still Monday, late in the day albeit, but Monday. It seems summer days get away from me and then all of a sudden, I need to get supper on the table. This is my new favorite go-to rub when I don't have time to marinate or brine meat. Simple sweet & Spicy Dry Rub for grilling pork and chicken recipe is made with 5 spices you have in your spice cabinet. The most flavorful BBQ chicken and pork straight from the grill with this grilling rub.
Sweet & Spicy Grilling Rub Ingredients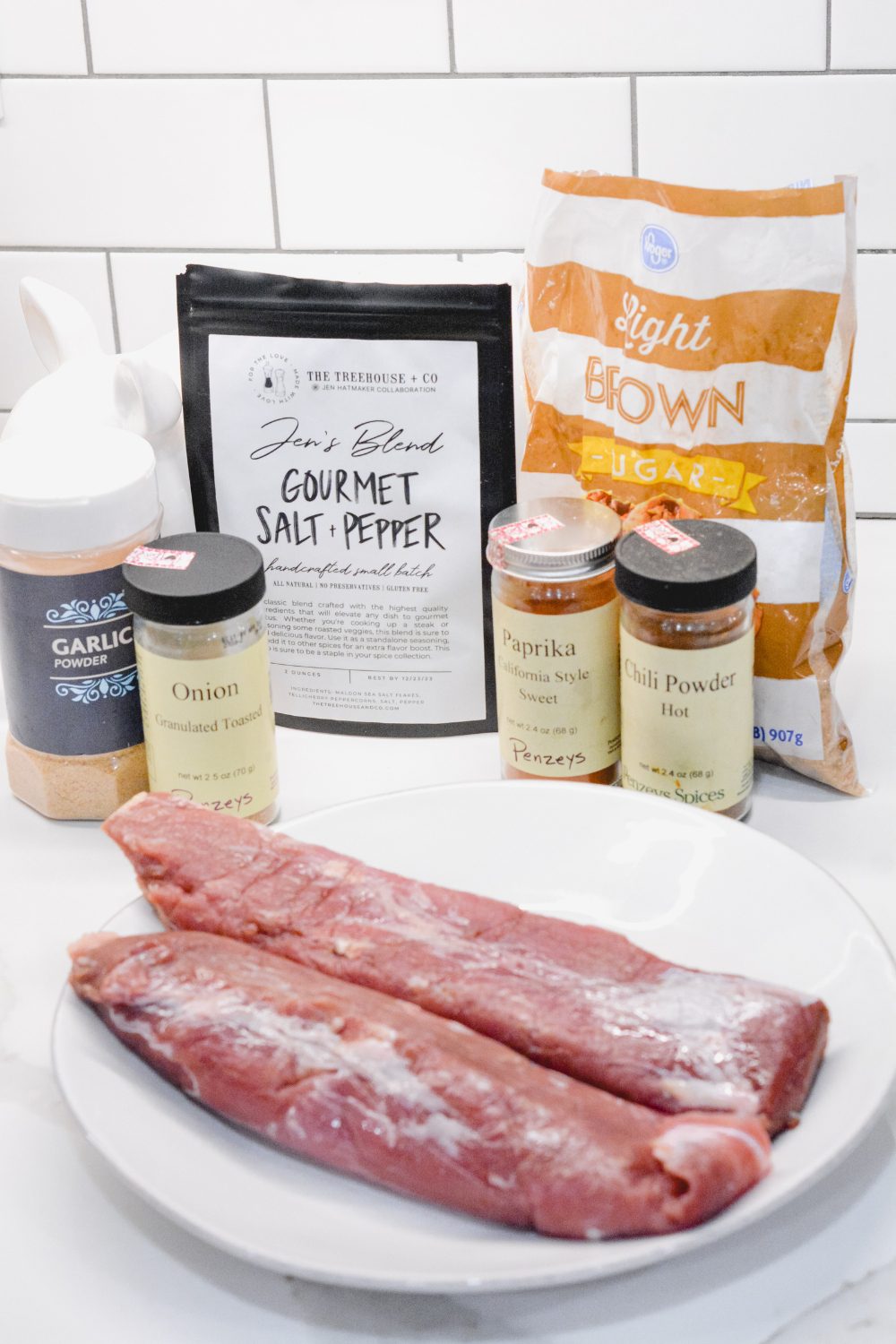 The great thing about dry rubs is that you can add more or fewer spices to increase or decrease the amount of heat in the rub. Spice rub ingredients for this spicy and sweet meat rub are five spices and some sweetness. Here are the ingredients you need:
Brown Sugar
Paprika
Chili Powder
Garlic Powder
Onion Powder
Salt & Pepper
How to Make Dry Rub for Barbecue Pork or Chicken
Start by mixing the dry rub spices together entirely. The sugar likes to clump together.
This makes enough rub for about 4 pounds of meat. I used two smaller pork loins.
Sprinkle or spoon the sweet and spicy pork rub on the meat, and just used my hand to rub the meat with the grilling rub all over the meat.
Let the dry rub soak into the meat for 30 minutes. Then place pork or chicken pieces on the grill over indirect heat.
I cook pork to 150 degrees and let it rest for at least 5 minutes to let the temperature rise another 5 degrees.
After the pork or chicken has rested for five minutes, slice the pork loins up for everyone to enjoy!
MMMM, MMMM good. And wouldn't you know it, I have pork chops sitting on the counter waiting to hit the grill. Can you like we love pork in this house!?!?
Other Great Grilling Recipes
📖 Recipe