Disclosure: *This post may include amazon links. As an Amazon Associate, I earn from qualifying purchases.
They aren't the enemy.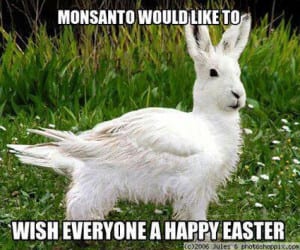 For real. Monsanto is not the bad guy.
They are a large agriculture biotechnology seed and chemical company.
They do spend butt loads of money to create new hybrids, seeds, and pesticides.
They do own patents on many different seeds and chemicals.
They are also in the business of making money for all those greedy stockholders. Which might be like the business where you or someone in your family work.
However, it seems the hatred, finger pointing, or plain and simple blaming for all things health or food related is at Monsanto. Yet, whenever I ask someone why the hostility towards Monsanto all they can say is they are making America fat or causing food allergies but can't elaborate past buzz words or news headlines. And here is what is really confusing, they aren't the only biotech company.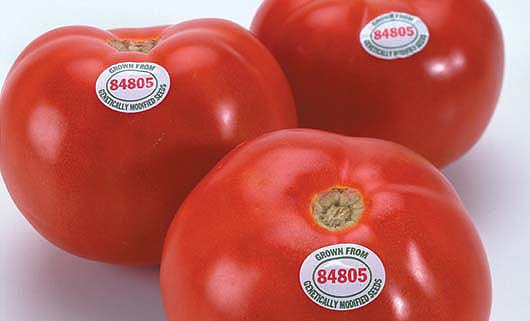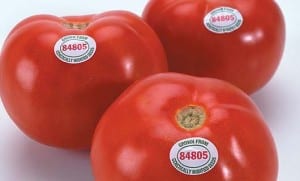 They just bought the Flavr Savr Tomato company, Calgene, back in the 90's. The tomato was really the first GMO breakthrough with the unfortunate circumstance of being born at company that didn't understand business, marketing or logistics. Good science doesn't always equate to success.
Here's the thing, I have my days when I curse Monsanto. Mainly the days I get my corn and soybean seed bills. But, then I take a deep breath and realize that if I didn't have the bill in the size it is, we wouldn't have the yields in the size we do. Just like when I curse at the cost of a medication that doesn't have a generic. If I didn't pay the high price for that medicine, I would be taking one that doesn't work or not have a better one in five years.
Listen people, GMO or biotechnology isn't as frankenscience as some folks would like you to believe. Biotechnology simply serves as a more technologically advanced method that moves a couple of genes, specifically targeted genes, from one plant to another. However, conventional breeding messes with the entire plant genome in a more trial and error method. This is sort of like a short person having a baby the old fashioned way with a tall person in hopes of having children that would be tall. Well, the children could be taller or not. But if we could see the DNA of the embryo or even better, the egg and the sperm, we could guarantee it.
I am not saying GMOs are perfect or the end all be all. Yes, Monsanto and Dupont and DowAgrosciences and other agribusiness has been the big winner financially. BUT, with the availability of seeds for plants like Roundup Ready soybeans or Bacillus thuringiensis(Bt) corn that allows the plant itself be an insecticide so chemicals don't have to be sprayed to kill the bugs, farmers are also winners. But just because a company makes money doesn't make the technology bad, does it? I mean, I am typing this on a MacBook and you might be reading it on your idevice. Does that make Apple evil?
Because, whether you want to admit it or not, we all have benefited from GMO. We have increased agriculture production by nearly $100 billion and prevented nearly 500 million kg of pesticides from being sprayed since the commercialization of Roundup ready soybeans in 1996. Coincidently, the big bad agribusinesses that develop GMO seeds sell pesticides. If I had to guess, I would say most of us appreciate having less chemicals in the atmosphere.
The other shocking thing about GMO foods are the false claims people make about how bad GMO crops are for the environment. But the science, not just big ag science, doesn't agree. Tons of research is also available on the EPA's website" evaluating the safety of GMOs, far more than has been done on conventionally grown foods, where some genuine health-related problems in fact have been found. Say what? Yep, here is one example...new non-GMO celery varieties have been introduced and now it has been found to have natural toxins that are harmful to some people, including farm workers who handle the crops on a daily basis. There are no comparable examples of any GMO crop or food presenting such health challenges.
I can almost guess where you are going now...But what about all this weed resistance and terminate gene that is so bad. Well, here is the thing, the terminator seed we are all crying foul over, doesn't exist in the market place. As for weed resistance, be careful where you point your finger. Lots of weeds are becoming resistant to herbicides that GMO crops are not resistant. Hhhmmm, how is that? Simply put weed resistance is caused by continuous use of the same weed killer you are using to kill weeds. If you keep using the same thing to kill your weeds, even organic weed killers
, plants will naturally start self-selecting their own genes to become resistant to the weed killer that keeps killing them. Gee, that sort of sounds like what scientists do to select a gene from a plant exhibiting traits that is needed in another plant.
And you are still worried that Monsanto is just in bed with Government regardless of everything else, aren't you? I am sure you have had someone post something in their facebook news feed asking for help by signing a petition of calling Congress to stop the Monsanto Protection Act. I guess this is when the policy loving side of me starts to scream at my computer, write really long comments to these posts and then delete them because I can't fight a battle about what the law says if people aren't actually reading it. People, don't be sheep. If someone says this is a bad law, go read it before you start quoting or blasting bad information across the internet. At least snopes this stuff and get the cliff notes version.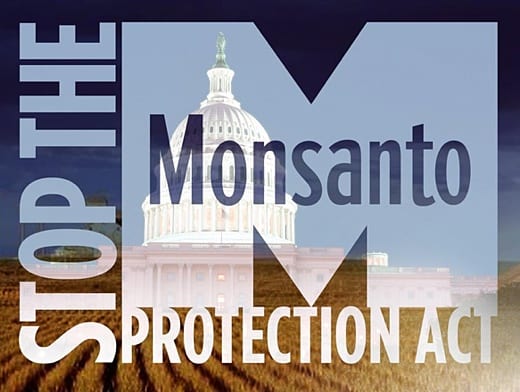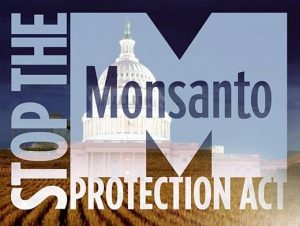 But, let me explain what the so called Monsanto Protection Act means in more general public example. I am going to substitute Pfizer for Monsanto for this example.
Let's pretend that Pfizer (or any drug company) has developed a new form of medicine that helps your hyperactive attention deficit child focus, stay out of trouble all while also not having the drug glaze. It is almost miraculous. Then a mom somewhere claims that the drug caused cancer in her child. No doctor told her this, but she needs something to blame and that is the only thing she can pinpoint. So, she files a law suit suing the FDA for approving this drug that in her opinion causes cancer. Well, if we didn't have the "Pfizer Protection Act" everyone who has the drugs in the cabinets would have to throw them out immediately and could no longer get anymore no matter how bad they needed it or wanted it. Wouldn't you be furious that you had to start over finding solutions for your child because one person cast false allegations all to find out that 36 months later the courts found the case to be lacking the science to cause the approval of the ADHD drug to be overturned and the sales could now begin again. Livid. I would be livid.
Well, that folks is essentially what this Monsanto Protection Act does for farmers. Protects them by allowing them to use seed they have bought or want to buy until the lawsuit is final. That way the years which law cases last wouldn't cause the farmer to lose money. Notice, it isn't about Monsanto at all, it is about farmers. It is about protecting farmers from losing money on seed they have already purchased or that would allow them to grow more food.
I am not trying to convince you to be pro GMO or against non-GMO. I am just trying to convince all of us to look deeper into things we here to get the full story. I used to get all fired up and rant on why one type of food was better than another. Having a debate with an uninformed person is just frustrating and leaves everyone upset, offended and just pissed off. In order to have an informed public debate on both the risks and benefits of GMO crops and foods, all sides of the debate would have to support legitimate research on the safety of GMO crops and foods as well as provide the results to the public in a transparent, unbiased way. Then maybe we can also truly respect everyone's decision on what to eat and what not to eat.