Disclosure: *This post may include amazon links. As an Amazon Associate, I earn from qualifying purchases.
We're talking about crock pot easy bake potatoes this week on the blog. Looking for some crock pot inspiration? Something to make dinner time just a bit tastier? Look no farther than this week's Whatcha Crockin' Wednesday! This week's WCW recipes include Easy Baked Potatoes, Slow Cooker Chicken Mess, Crock Pot Taco Meat - Walking Tacos, Crock Pot Crustless Pumpkin Pie, Creamy Herbed Chicken, Crock Pot Glazed Pecans and Crockpot Chicken Tortilla Soup.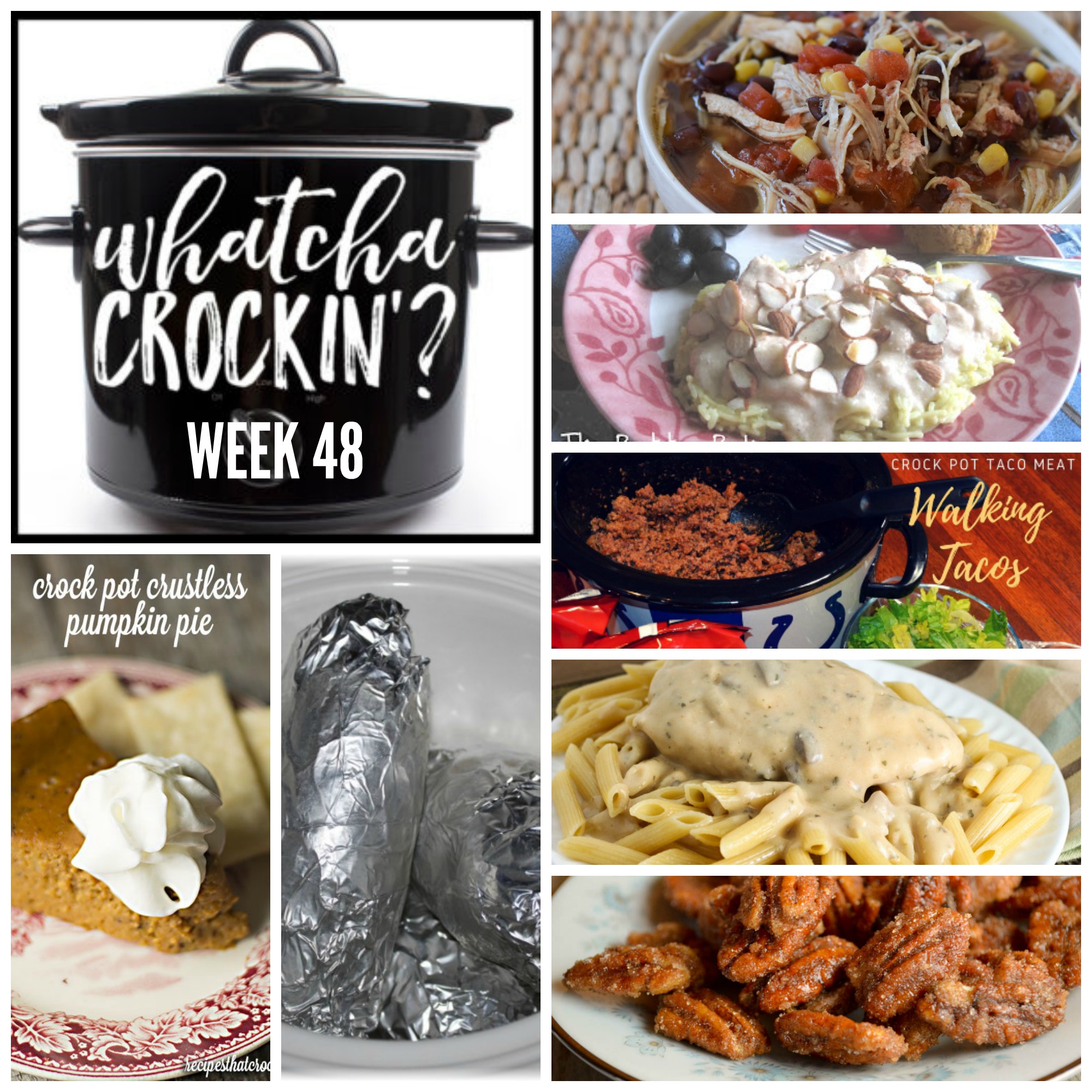 Crock Pot Easy Bake Potatoes
Welcome to week 48 of Whatcha Crockin' link ups with our blogging friends!!! Cris, Megan, Liz and I are so grateful to all the bloggers that link up their delicious crock pot recipes each week. This week we have some crock pot recipes you don't want to miss from around the blogosphere. So let's get crockin'!
CROCK POT RECIPES FROM YOUR HOSTS
I am sharing my Crock Pot Taco Meat - Walking Tacos.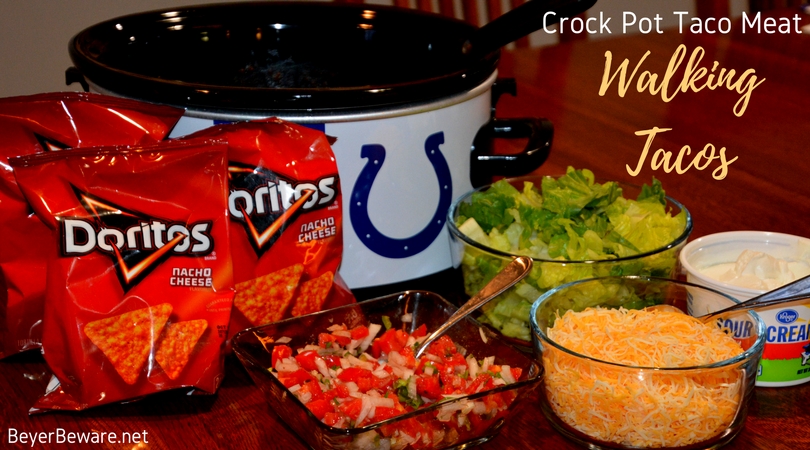 Here at These Old Cookbooks, Barbara and Megan are sharing Crock Pot Glazed Pecans.
Cris from Recipes that Crock is sharing her Crock Pot Crustless Pumpkin Pie.

Liz from The Farmwife Cooks is sharing her Creamy Herbed Chicken.
EASY BAKED POTATOES
Tips & Tricks Tygerstripes Blog had the most clicks on their Easy Baked Potatoes this week.
MORE GREAT SLOW COOKER RECIPES FEATURED THIS WEEK
The Backroad Life is sharing Crock Pot Chicken Tortilla Soup.
The Better Baker is sharing Slow Cooker Chicken Mess.
WANT TO SAVE THE WHOLE LIST?
Use this button to save the entire list.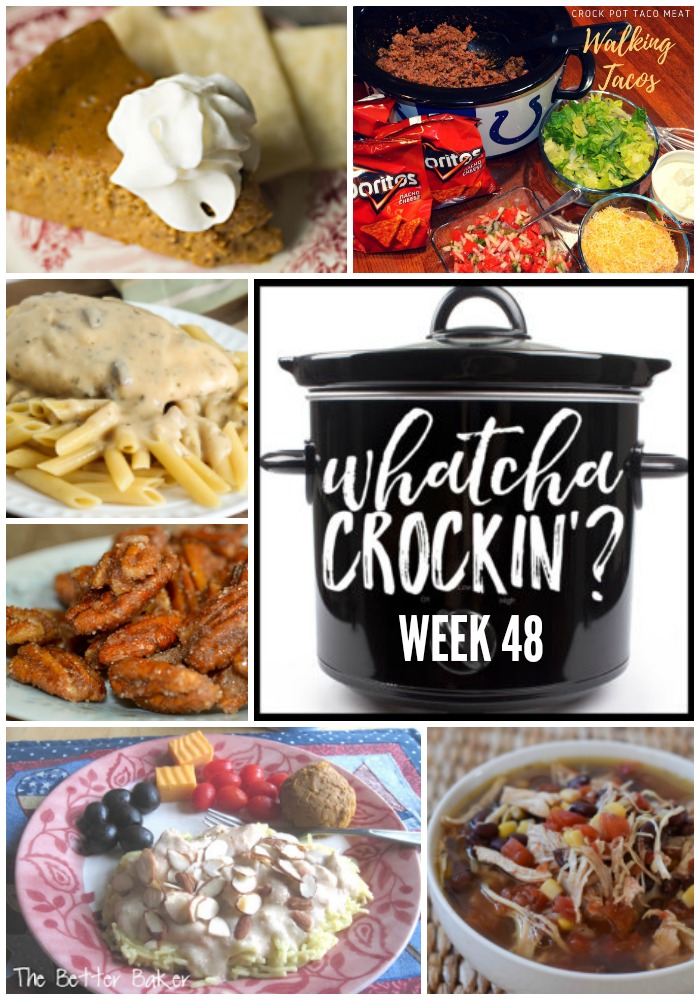 BLOGGERS JOIN IN THIS WEEK'S CROCK POT PARTY- WEEK 48
How to link back: Simply link back to this post in a text link at the bottom of your post OR use the image above and link it back to this post.