Disclosure: *This post may include amazon links. As an Amazon Associate, I earn from qualifying purchases.
Well, we are a month into school. For a month I have had a consistent experience with my kids. When they hop in the car after school, they are HUNGRY. And not the I need a snack kind of hungry. The "can you get me a large pizza with a side of bread sticks" kind of hungry.
At first I thought this was because of what time they ate lunch. Last year Boo ate at 10:45. But, this year he eats a bit later. Then I started paying attention to the menu, and I began coaching my SECOND GRADER on when he should order a double entree. And then last week it struck me. There were only two meals all week that had meat in them.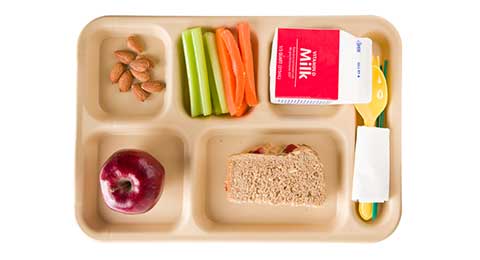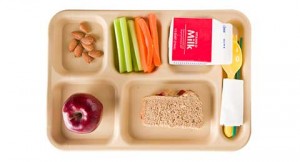 Well, hello, no wonder he is starving. He is eating cheese quesadillas with 4 carrot sticks, a fruit cup and pudding. And it isn't as if my kids are picky and refuse to eat carrots and fruit. They like most fruits and vegetables. But they need a bit more food than they are getting 4 hours after breakfast. I am surprised Boo hasn't been in more trouble for eating glue in the afternoon for a snack.
My friend, Katie @ Pinke Post brought this issue up too. Her high school aged son who was playing football was eating his lunch as an appetizer. So, I checked out the new school lunch rules. Come on people, where is the B12? How are kids even staying awake in the afternoon? Oh wait, they're not...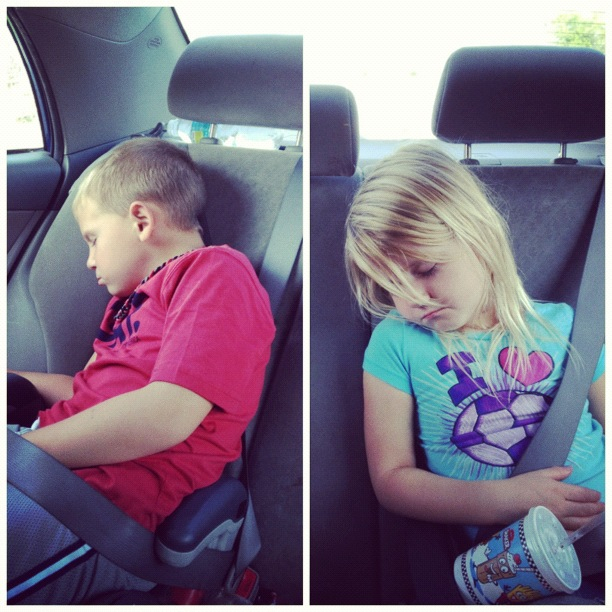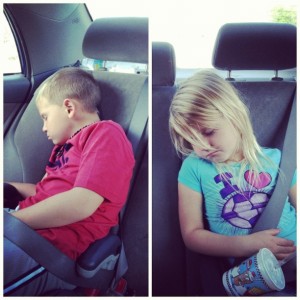 Once again the government has established a ridiculous policy. To end obesity in ⅓ of our children, who most likely eat more outside of school then in school, we are also starving our healthy, active kids. Real great policy there USDA. So, now this momma is packing more home lunches. And I have a log of summer sausage with me when I pick the kids up from school.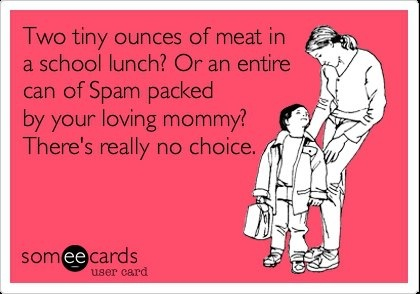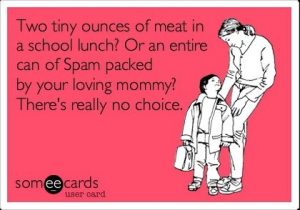 While we are talking about food, anybody else notice that little research study Stanford released Monday? The one about how organic food isn't anymore nutritious than non-organic food. This wasn't news to me since you all already knew I didn't waste spend money on organic.
I think choice is necessary in the market place. We should not be regulated to buy one type of food over another. Everyone should be free to buy organic if they so please. I really try to listen to people who are indignant about buying organic. I mean, my word, it isn't a cheap thing to be doing. I heard it costs one family an addition $1500 a year today. Yikes, that is a family vacation...
But it became very, very clear to me this week that farm folks and non-farm folks don't see eye to eye on this. At all.
I think all farmers work hard to provide people with safe, nutritious food. Both Organic and non-organic farmers. But what frustrates me is that a food label has become a status label over the past few years. A label has become a perception of better while science has shown no safety or nutritional difference.
People will say this is a complicated issue. Folks will say "We don't really understand what GMO's can do to us long term." Or "We don't want any pesticides on our food." OK, fine with me. Be my guest to buy organic. Support those farmers. Sleep more at peace at night.
But please, for the love of food, do not make people feel as if they are slowly killing their children if they feed their children a regular apple opposed to an organic apple. Because after all, any apple is better than a twinkie or bag of cheetos.
OK, putting my soap box away till next time...