Disclosure: *This post may include amazon links. As an Amazon Associate, I earn from qualifying purchases.
This is an easy deviled egg with relish recipe made with relish, dijon mustard, and mayonnaise. Many people think making deviled eggs is hard. How to make deviled eggs with this methodology from cooking the eggs to making the filling will help you make your own deviled eggs easily and quickly.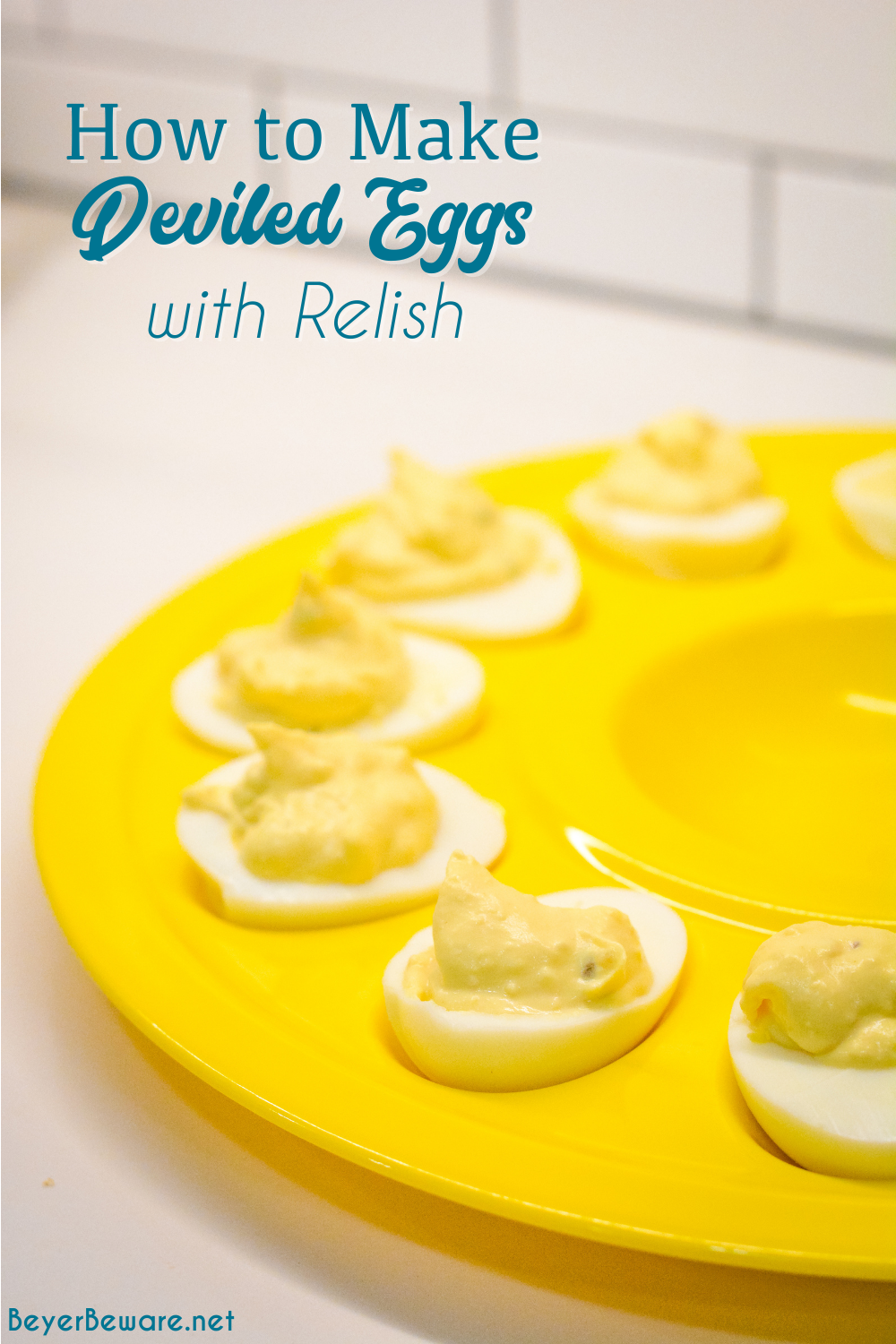 These eggs get requested all the time for pitch-ins and holiday meals. I am always confused why people always ask for them but have learned that people struggle with the entire process from cooking and peeling the eggs to making the filling and filling the egg yolks. I decided I should document my go-to process for making deviled eggs.
Ingredients for Easy Deviled Egg Recipe
The easier the recipe, the better which is why I make a super simple deviled egg recipe. These are the ingredients you will need for these deviled eggs.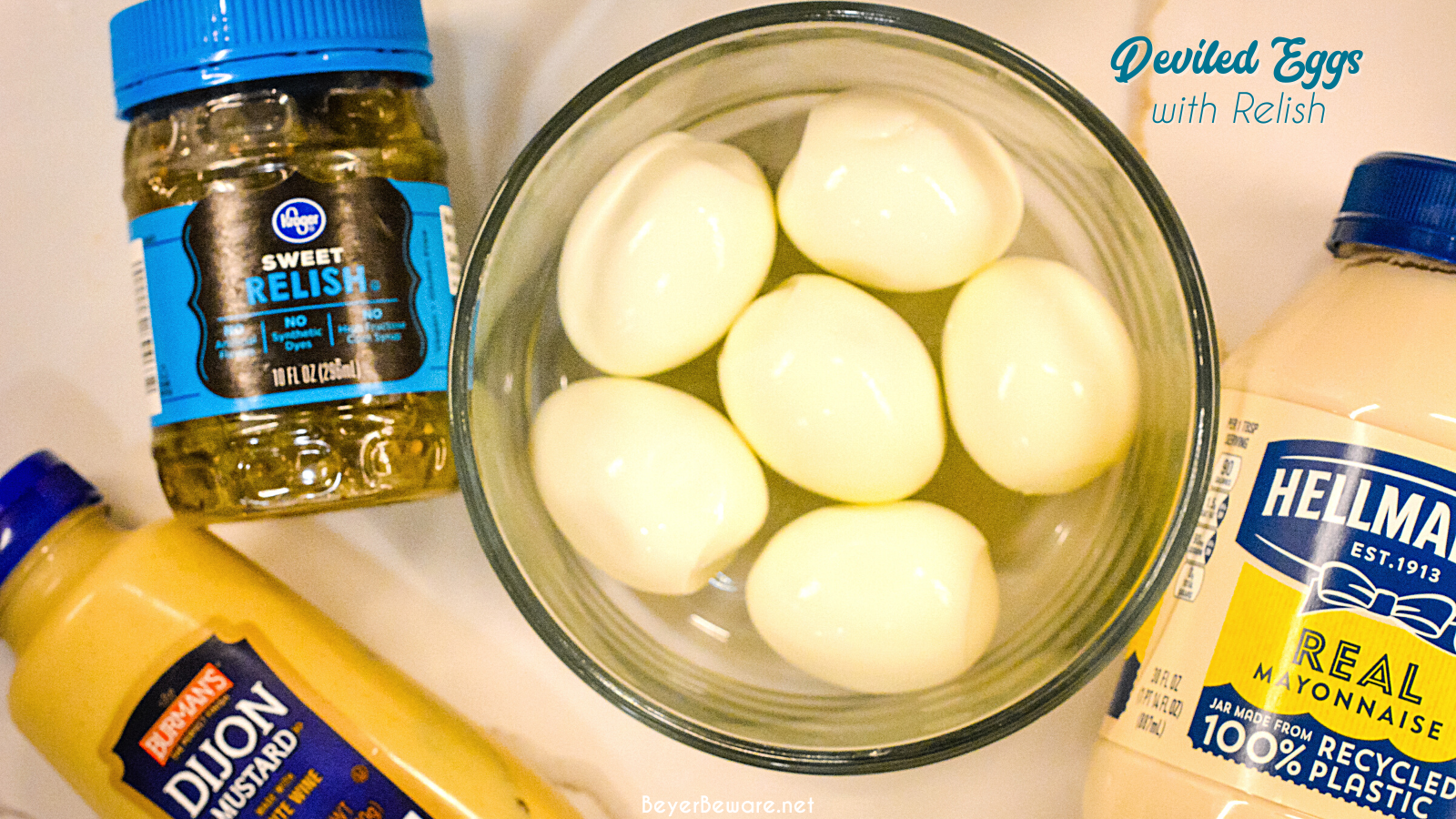 The basic ingredients to make a deviled egg with relish recipe are:
Hard-boiled eggs - No way around it, hard boiled eggs are essential for deviled eggs. I recommend Large Eggs that are two weeks old or older. PS - Eggs last way past their expiration date.
Dijon mustard - Any mustard will work, my favorite for deviled eggs is dijon mustard because it is a lighter flavor. Spicy brown mustard could be a change-up and regular yellow mustard works just fine too.
Sweet pickle relish - Whether it is homemade or store-bought pickle relish, you will want some sweet pickle relish. If you only have dill, add a little sugar to the recipe. Only have whole sweet pickles? Chop them up and use them.
Mayonnaise - I don't ever have less than two containers of mayo in the fridge at any time. If you are more of a Miracle Whip salad dressing person, you can substitute that for mayonnaise.
Salt and Pepper
Paprika - Optional for sprinkling on top.
How to make easy to peel hard boiled eggs?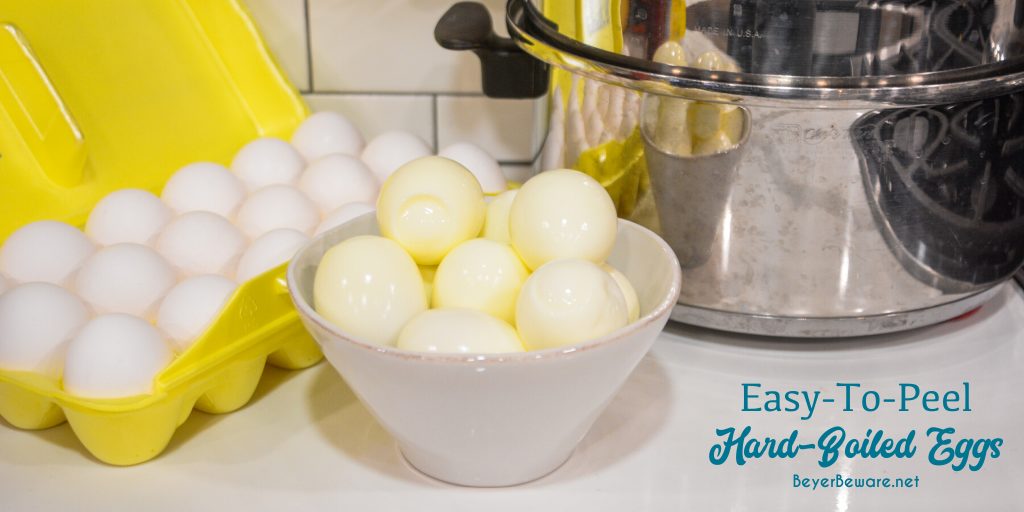 The biggest complaint I hear about making deviled eggs is how dang hard it is to peel the hard-boiled eggs. Well, I have the secret to easy to peel eggs. You just need to steam them. Seriously, the peels slide right off the steamed eggs. This is how to steam easy to peel hard-boiled eggs.
How to make easy to peel hard-boiled eggs
How to make easy to peel hard-boiled eggs? There are a lot of tricks to easy to peel eggs. Here is the full-proof secret for easy to peel eggs with no green yolks too.
Check out this recipe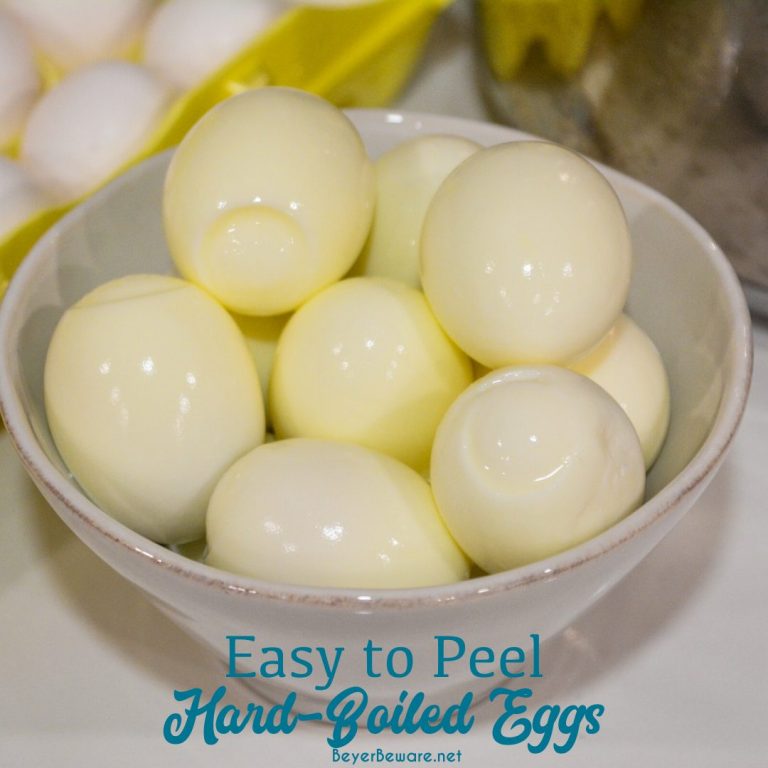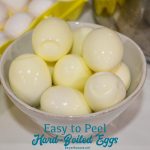 How to Make Deviled Eggs with Relish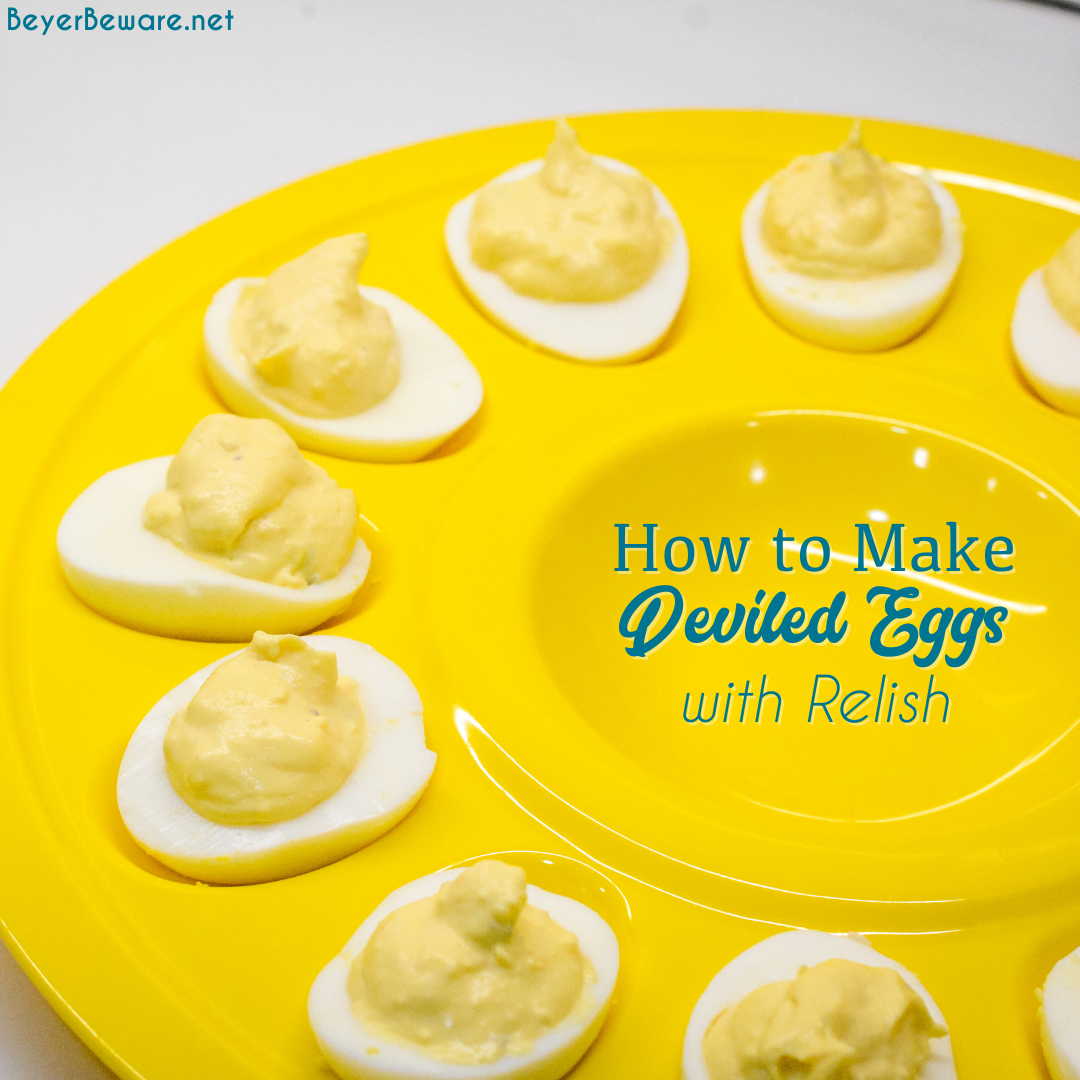 To make the deviled eggs from the hard boiled eggs, begin by cutting the eggs in half and removing the yolks. A teaspoon can pop the yokes out smoothly.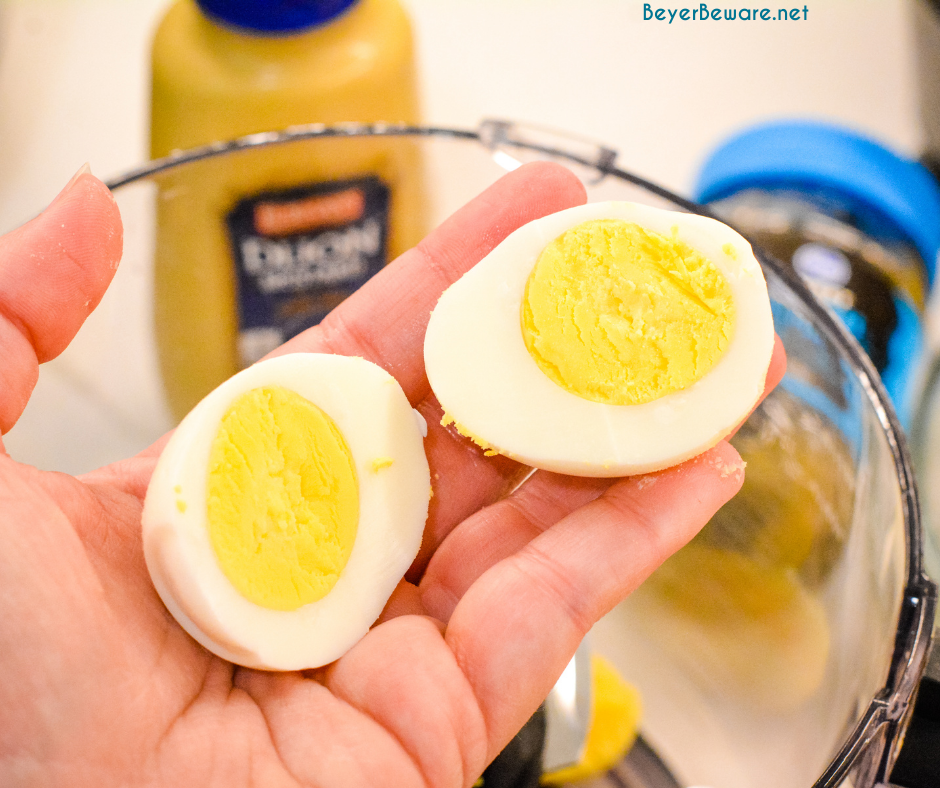 Now, the old school way to make the filling would be to mix the yokes with the mayonnaise, mustard, and dijon mustard with forks in a bowl. But I have a blender and a food processor. I make my deviled filling in the blender for silky smooth deviled egg filling in seconds.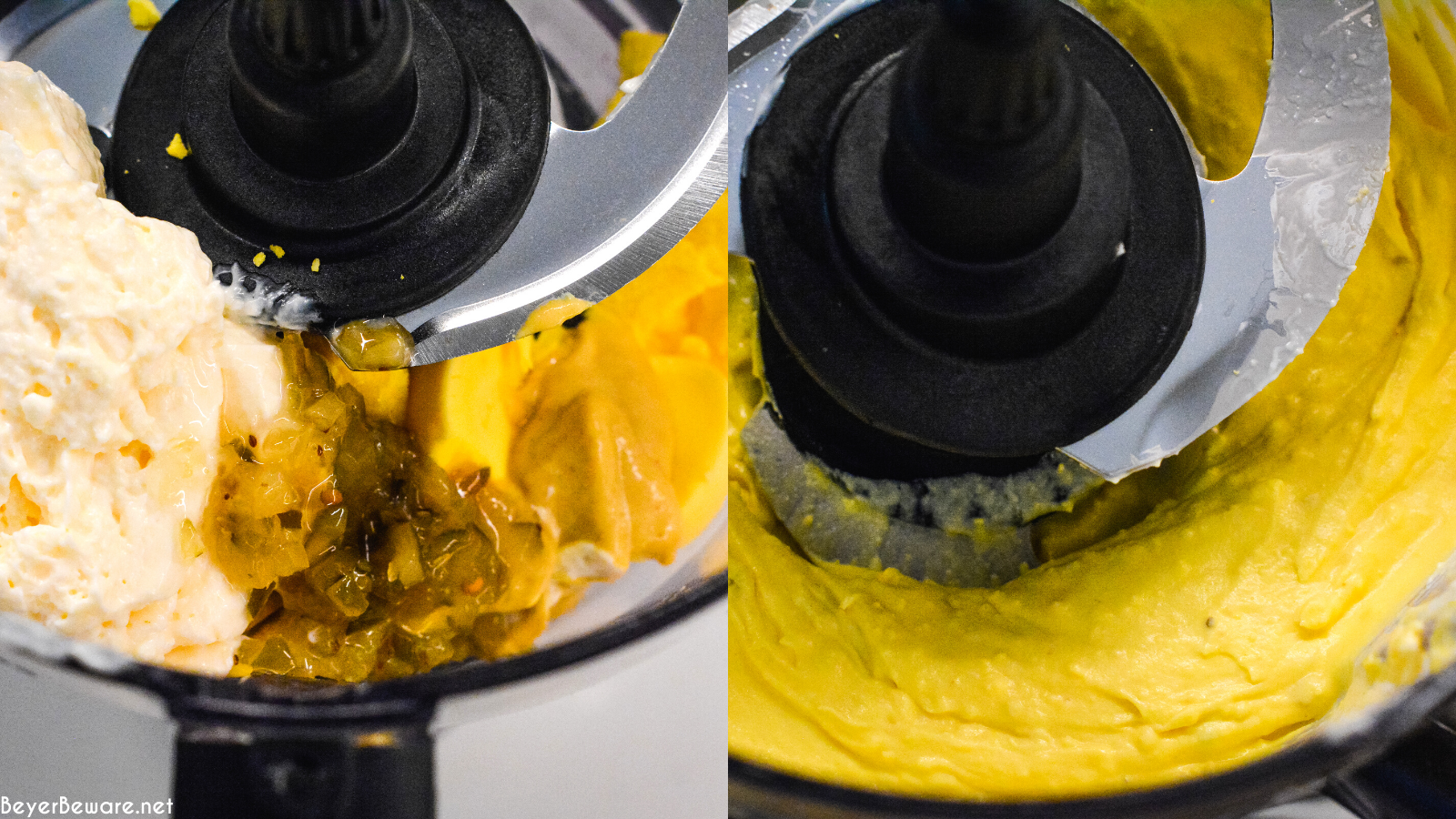 With the clean eggs, start spooning the filling into the egg whites. You can also put the filling into a baggie and cut the corner off and pipe the filling into the bag. Both are easy to do.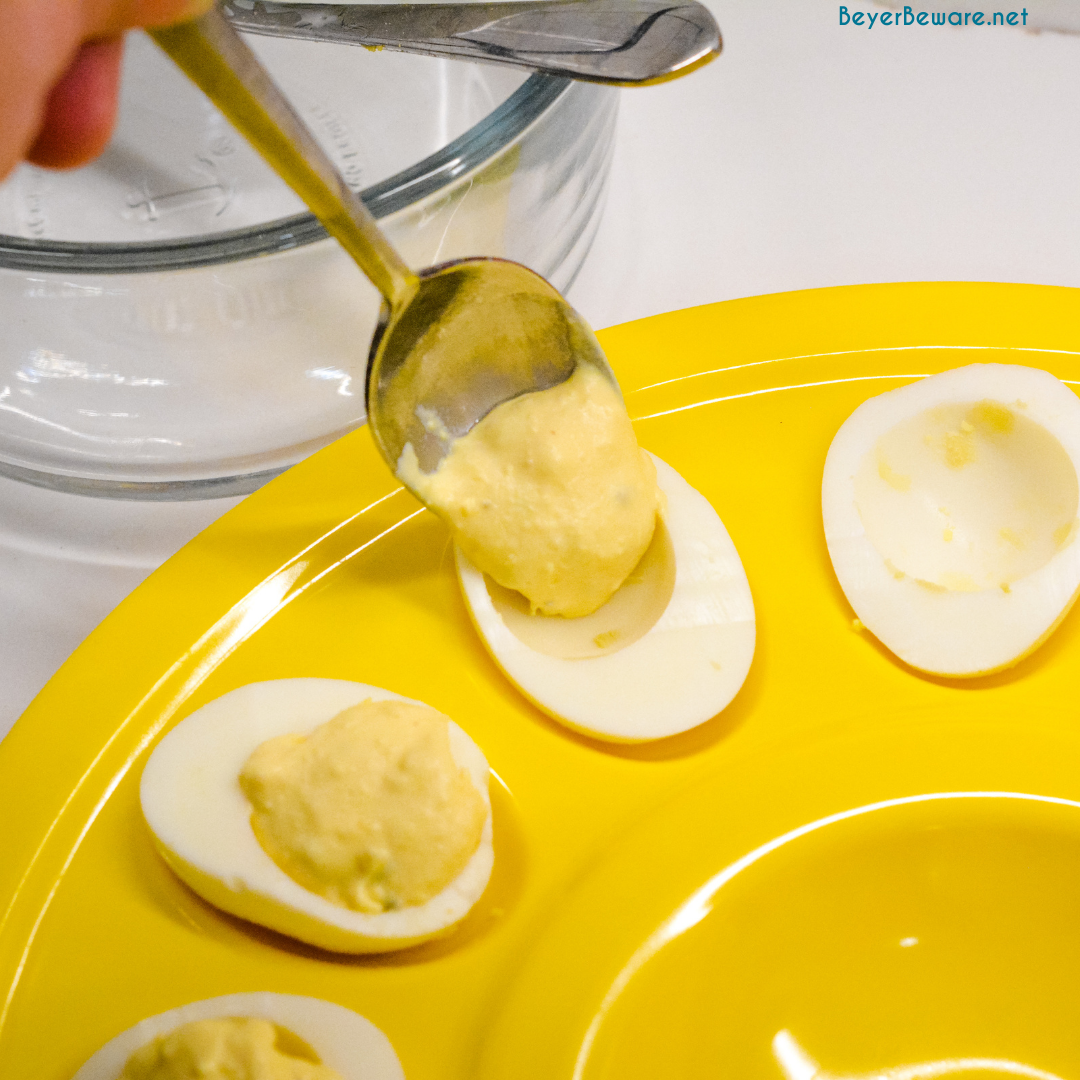 When the filling is in all the eggs, you can top off the eggs with fresh dill or paprika or leave them plain. They are so good they don't need much to fancy them up, especially as fast as the deviled eggs get gobbled up. Place them on a deviled egg plate for easier serving.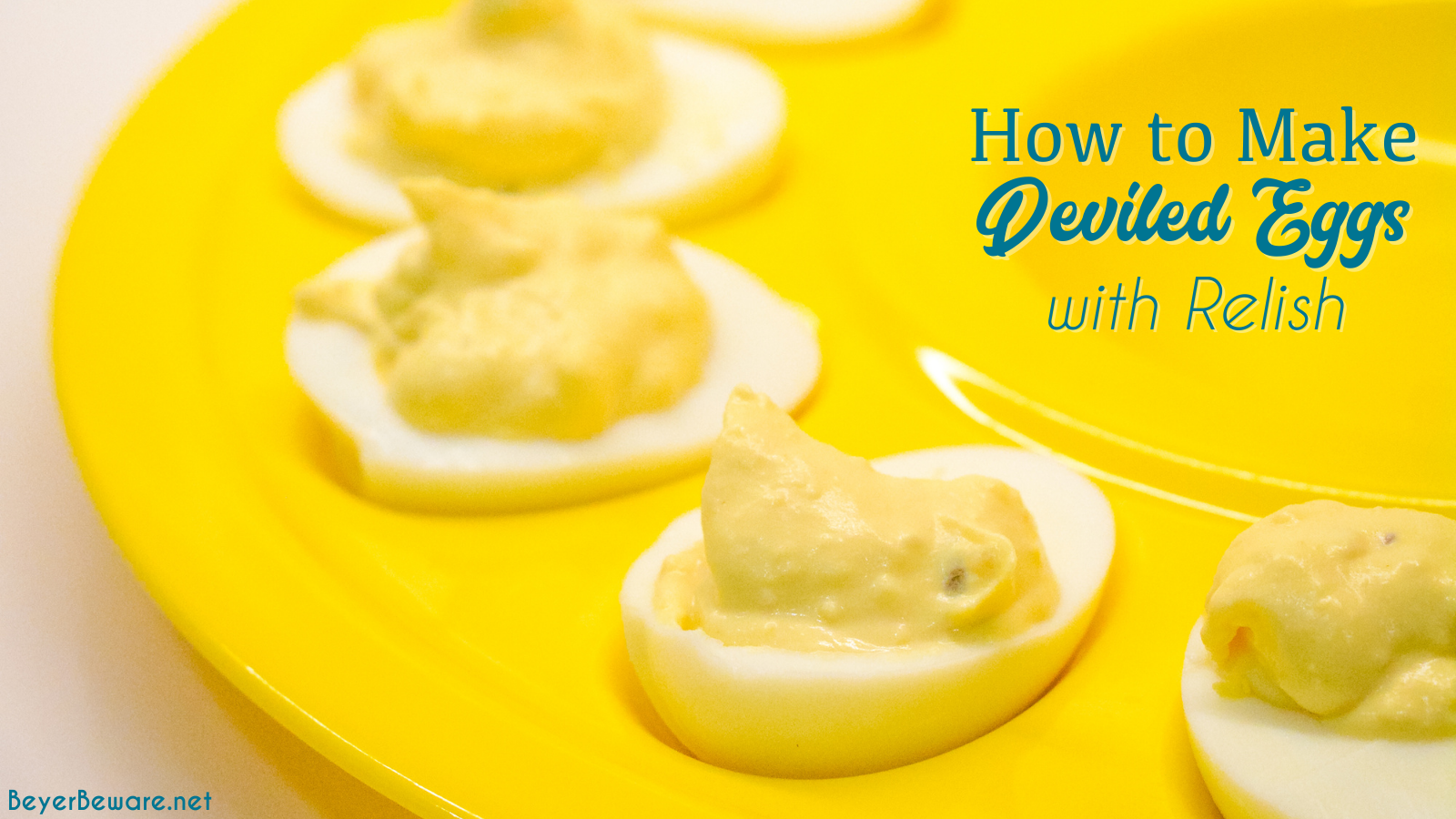 Now that you know how to make the best deviled eggs recipe that is so easy you can make them any day of the week without any trouble.
Deviled Egg Variations
Want to spice up, change up, or just try something new in the deviled egg department? Here are a few out-of-the-box deviled egg creation ideas.
Deviled Eggs with Bacon - Sort of like my bacon ranch egg salad, change up the deviled egg by adding ranch seasoning and bacon crumbles to the yolks in place of the mustard and relish.
Avocado Deviled Eggs - Exchange the pickle relish for avocado and some lemon juice for green deviled eggs. Add a little siracha or cayenne pepper to spice it up.
Everything Bagel Seasoning Deviled Eggs - Drop the pickle relish and add apple cider vinegar to the pickle relish and top everything bagel seasoning for another pickle relish free deviled egg.
Easy Appetizer Recipes
It doesn't matter if it is for a holiday dinner or just game day, having quick and easy appetizers are a must. Here are a few of our favorite finger foods.
Dill Pickle Wraps
Three simple ingredients to make these dill pickle wraps for an easy low-carb and gluten-free snack. #Keto #LowCarb #KetoSnacks

Check out this recipe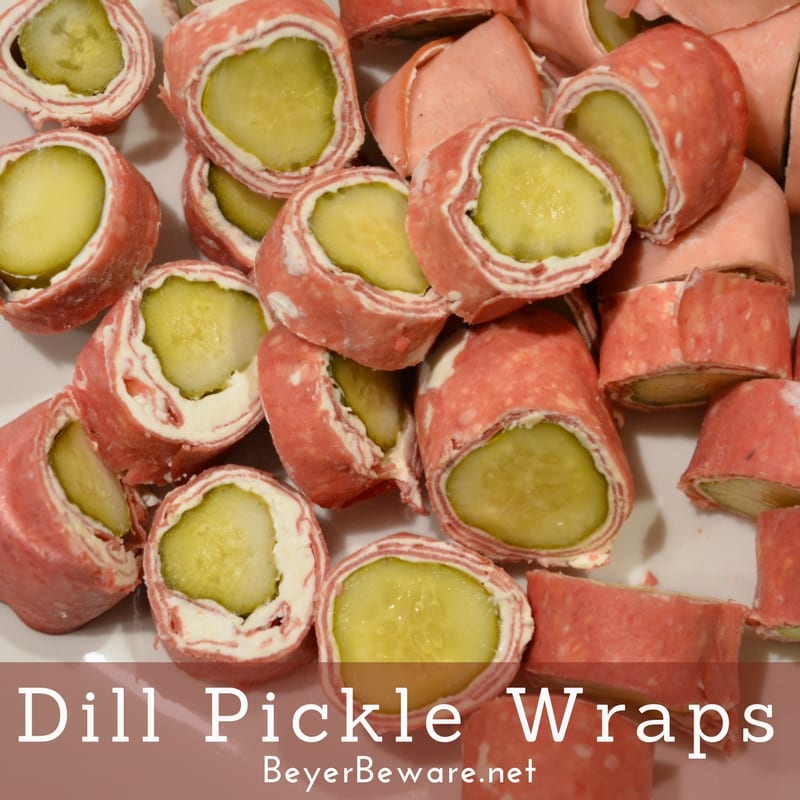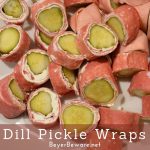 Low-Carb Everything Bagel Stuffed Celery
Everything Bagel Stuffed Celery is a low-carb appetizer that combines everything bagel seasoning with cream cheese and then stuffed in celery to make a simple 3-ingredient keto snack.
Check out this recipe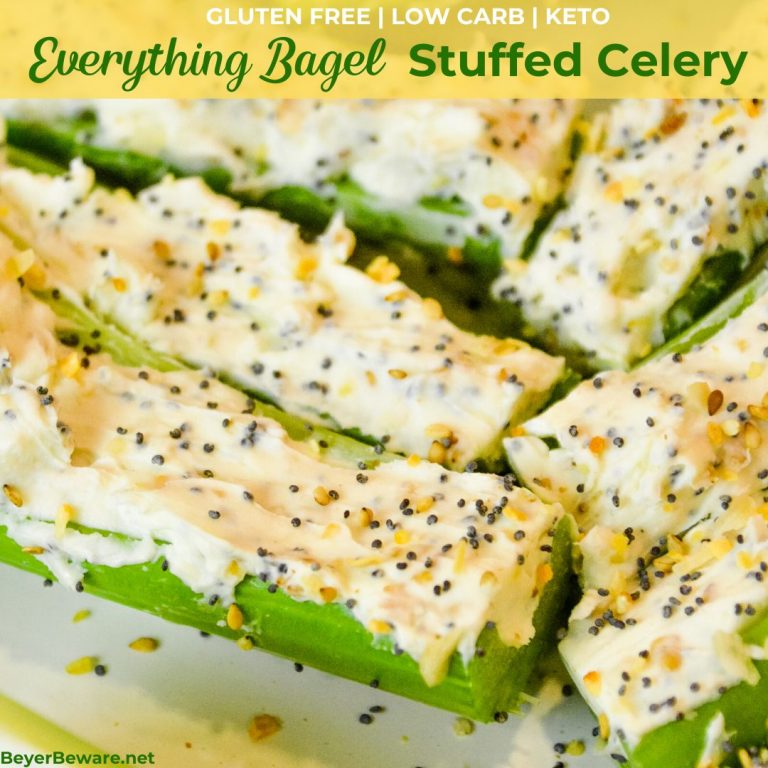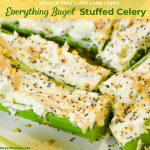 Whiskey Dogs - Lit'l Smokies Appetizers
Whiskey dogs are a quick lit'l smokies appetizer made with ketchup, brown sugar, and whiskey either cooked on the stove or in a crock pot until the little weiners are hot.
Check out this recipe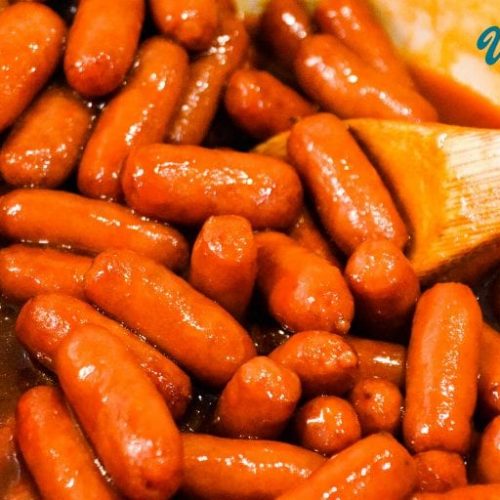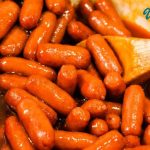 Caramelized Onion Brie En Croute
Caramelized onion baked brie crescent round is a simple brie en croute recipe made with caramelized onions and brie for a baked brie recipe.
Check out this recipe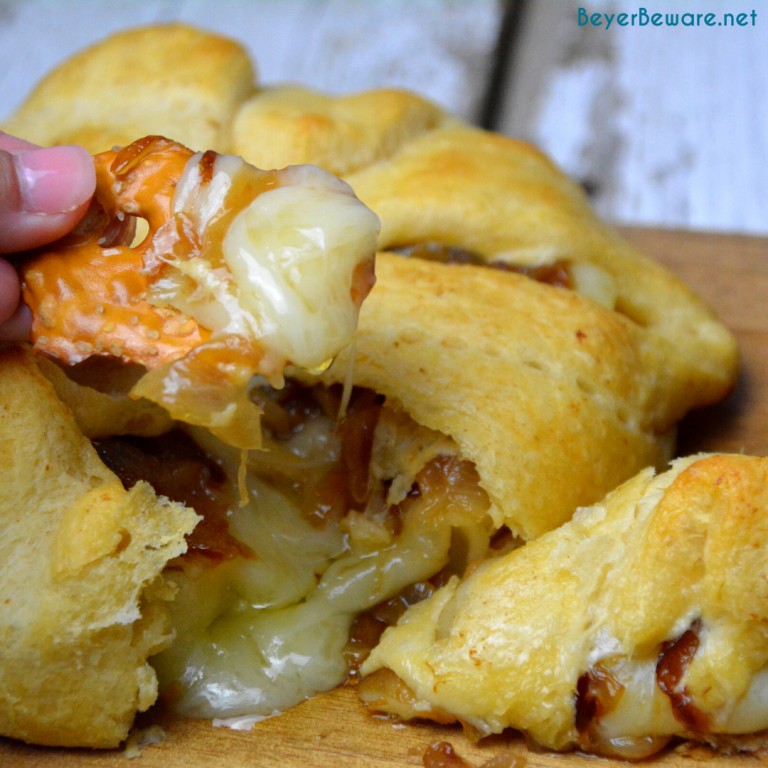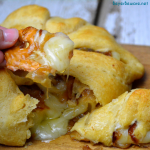 Cucumber Pizza Recipe
Cucumber pizza is a simple no-bake flatbread appetizer made with naan bread, cream cheese, Italian seasoning, and cucumbers and cut into bitze sizes for an easy cucumber bites recipe.
Check out this recipe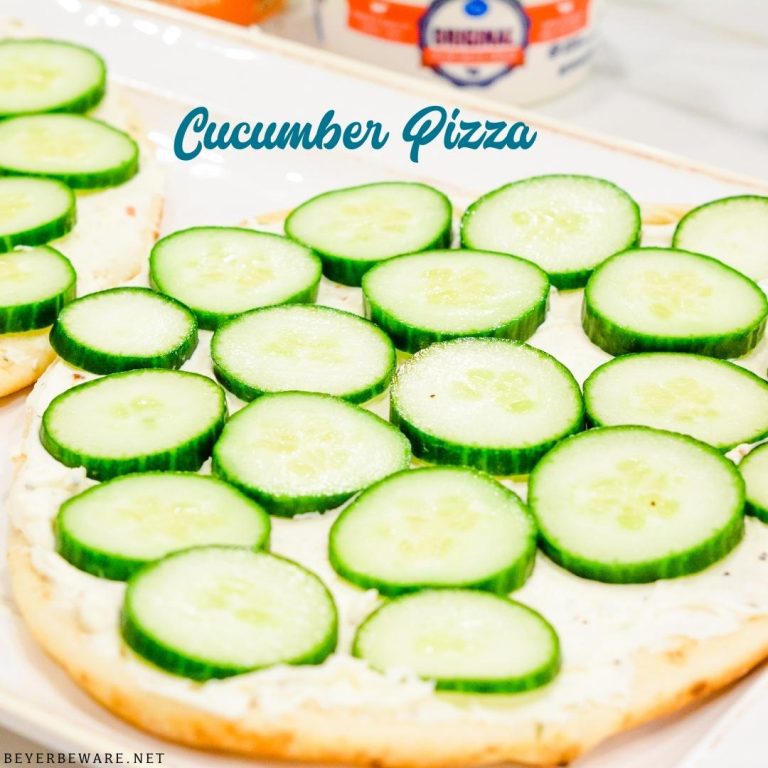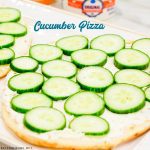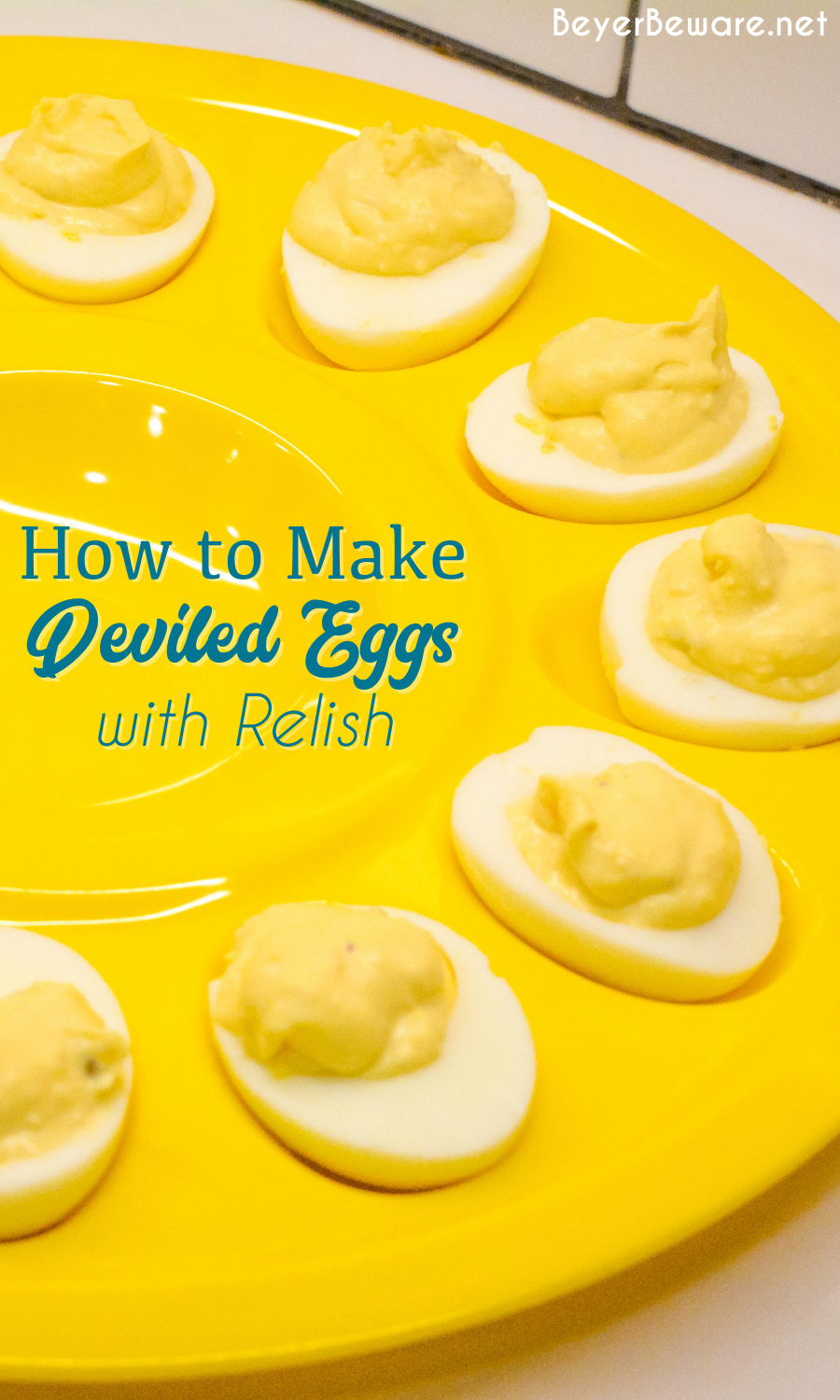 📖 Recipe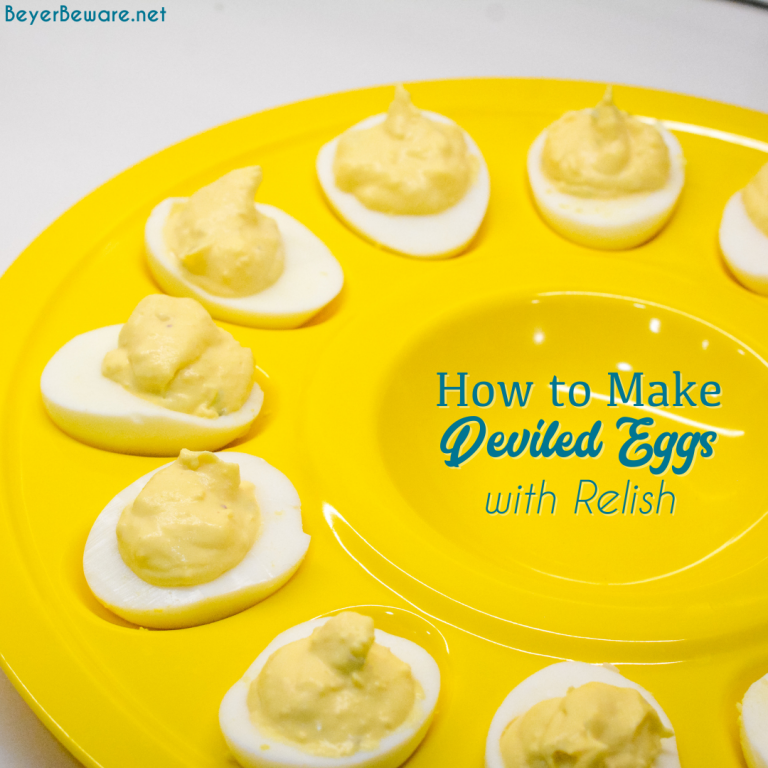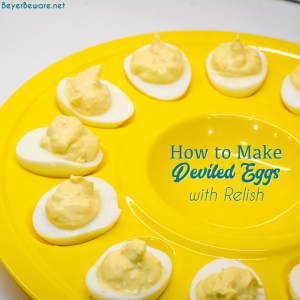 Easy Deviled Eggs with Relish
This is an easy deviled egg recipe made with relish, dijon mustard, and mayonnaise.
Print
Rate
Servings:
12
Deviled Eggs
Ingredients
6

eggs

⅓

cup

mayonnaise

2

teaspoons

dijon mustard

1

tablespoon

sweet pickle relish

¼

teaspoon

salt

¼

teaspoon

pepper
Instructions
Hard boil your eggs using the steam process and peel the eggs immediately.

Slice the eggs in half lengthwise. Then remove the yolks from the white with a teaspoon.

Place the yolks in a blender or food processor bowl. Add the mayonnaise, mustard, relish, salt and pepper to the processor.

Pulsate for 10 seconds and then scrape the sides of the bowl. Pulsate again until smooth.

Spoon the filling into the egg whites with a spoon or piping it in a plastic bag.

Garnish with paprika or dill weed. Can also be served plain.
Nutrition
Calories:
76
kcal
|
Carbohydrates:
1
g
|
Protein:
3
g
|
Fat:
7
g
|
Saturated Fat:
1
g
|
Cholesterol:
84
mg
|
Sodium:
139
mg
|
Potassium:
30
mg
|
Fiber:
1
g
|
Sugar:
1
g
|
Vitamin A:
134
IU
|
Calcium:
12
mg
|
Iron:
1
mg
Shared on Weekend Potluck