Disclosure: *This post may include amazon links. As an Amazon Associate, I earn from qualifying purchases.
It seems simple, right? My daughter is obsessed with slime. Seriously, how much money can we spend on this? So, this weekend, thanks to google and some leftover bottles of glue, we have been playing with glue all weekend long. Here is a tutorial video on how to make slime with my daughter at our house. You are so very welcome!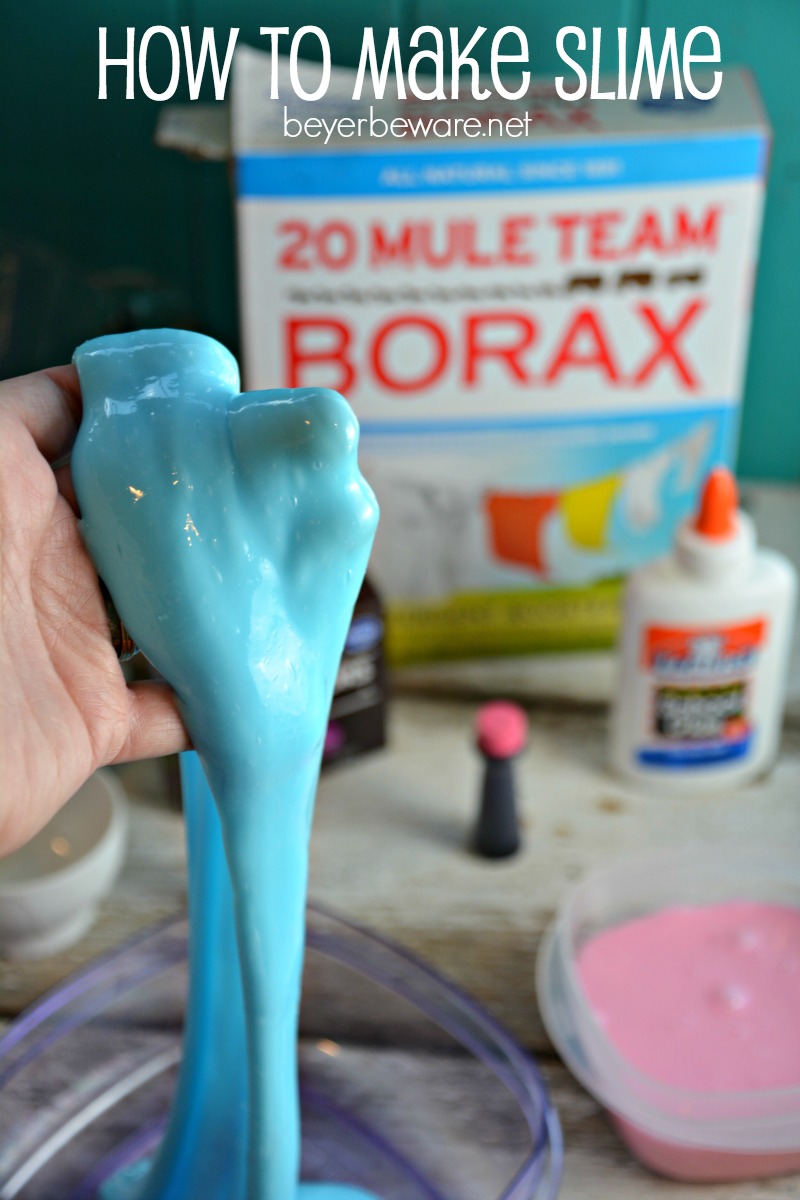 How to Make Easy Slime Recipe with Glue
There are many recipes on the internet. This is my daughter's go-to recipe when she is making slime. This is the slime recipe with borax. It seems to be the best and longest-lasting. Add-ins can also be added to this slime recipe like foam beads or glitter if you let glitter in the house.
Borax Slime Recipe Brought to you by Maddie
If you want to print this Borax slime instructional, the directions you can print the recipe below. Maddie shows you the step by step how to make this it and what it should look like at each phase in the video. We were lost the first few times we made it, so hopefully this will help you be successful and confident in making slime.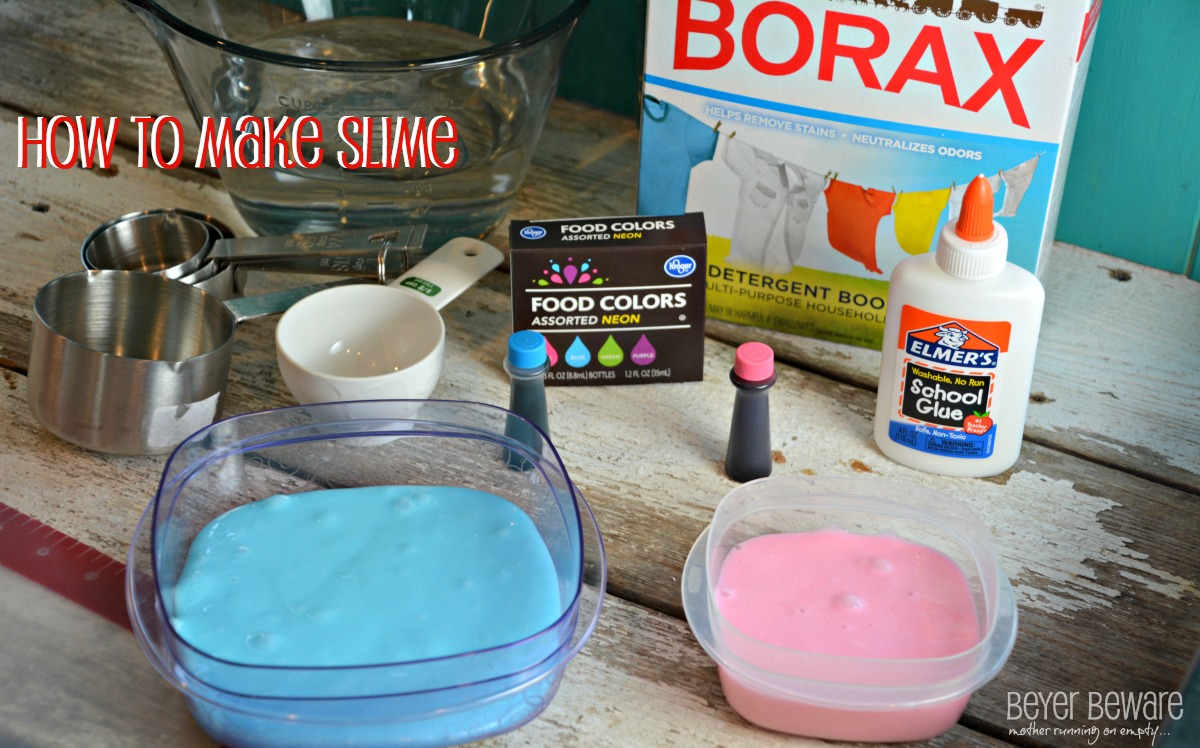 Lots of food coloring options, so be sure to have lots of colors. You don't want your kids to get bored with just four colors of slime!


The key to this whole process is making sure you have glue, borax and food coloring unless you can convince your kid to have white slime. You can see all the supplies you need in my storefront.
Looking for more options for crafts and activities to do with your kids?
Check out some of these easy activities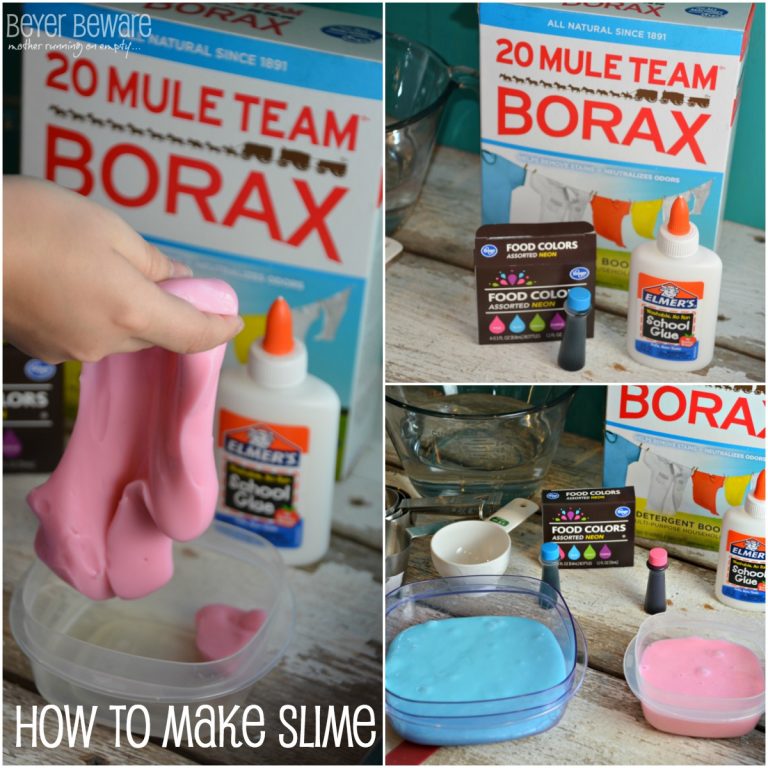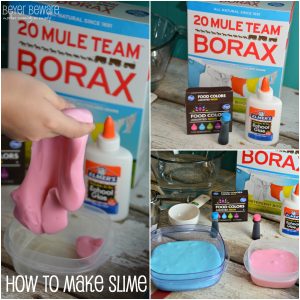 How to Make Slime with Glue and Borax
Video tutorial - This is a fun activity to with the kids in your life. Slime is easy to make and provides hours of fun.
Print
Rate
Instructions
In one bowl combine glue and ½ cup of the water. Stir to combine. Add food coloring if desired to have slime other color than white.

In another larger bowl combine 1 teaspoon of Borax with 1 cup of water. Dissolve borax.

Slowly pour glue and water mixture into Borax water. Whisking to combine.

Pour any excess water off being sure to not let slime glob run out.

Knead with hands to finish combining.

The slime gets smoother with time as the ingredients combine together.

Store in sealed container.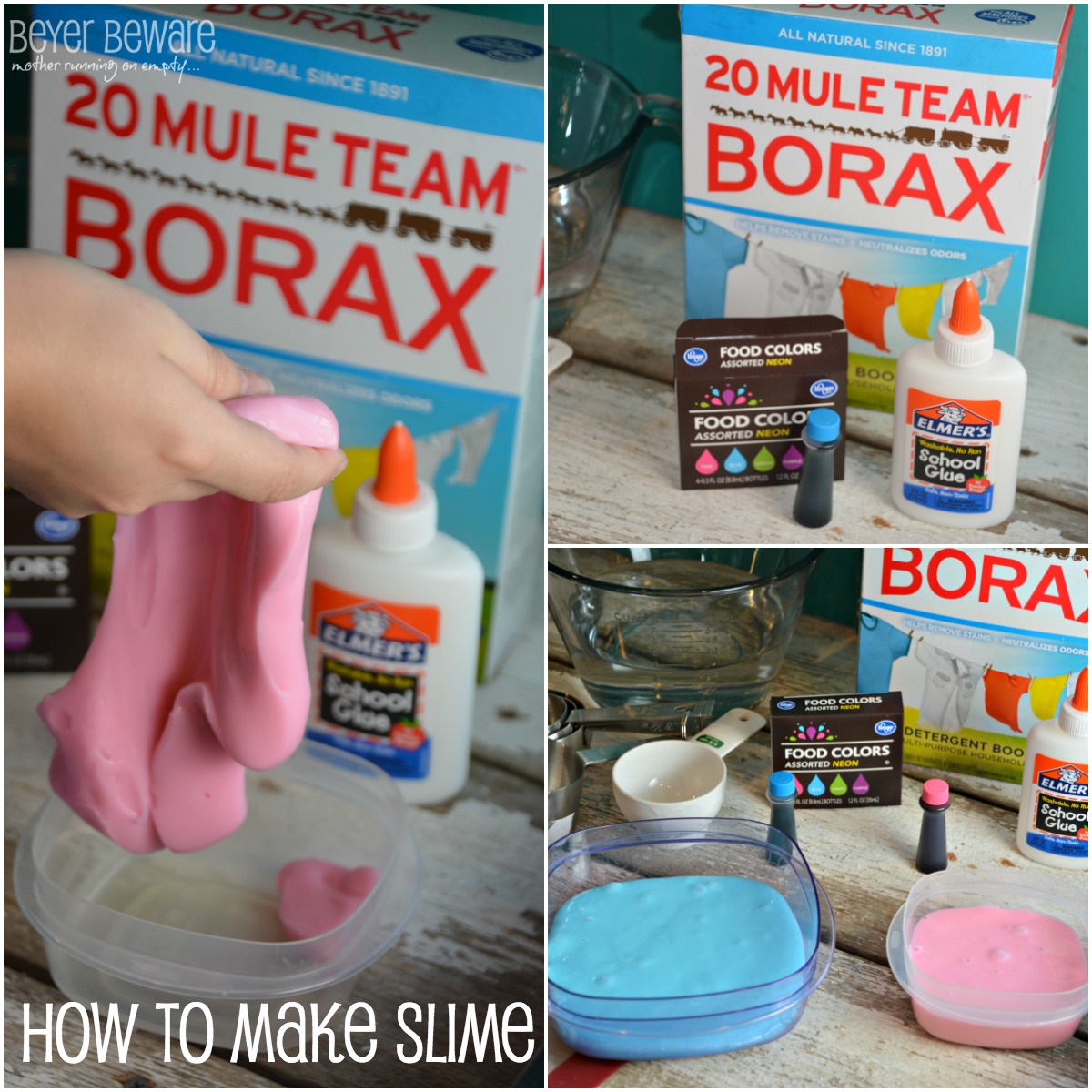 Affiliate links were used.