Disclosure: *This post may include amazon links. As an Amazon Associate, I earn from qualifying purchases.
Crock Pot Round Steak with a mushroom cream sauce recipe is a low-cost tender beef dish that was perfect served with pasta or mashed potatoes for an easy weeknight meal. If you are looking for budget meals, this is one for you. Round steak or cube steak works perfectly for this crock pot beef recipe.

For any of you who buy whole or half sides of freezer beef, you know that once in a while you pull out a package of meat and wonder what you are going to do with it. Well, we are getting to the bottom of the freezer and I pulled out two packages of rounds steak. You can't just Google recipes for round steak I discovered. So, I created a recipe of my own from inspiration from cubed steak recipes. Crock Pot Round Steak with a mushroom cream sauce was a tender beef dish that was perfect served with pasta.
Creamy Round Steak Recipe Ingredients
As I mentioned, I started with two frozen round steaks. In addition to the beef, I grabbed some additional ingredients.
Here are the ingredients you need to make this easy crock pot cube or round steak recipe.
How to Make Crock Pot Round Steak
If your steaks are frozen, defrost them for a bit and sprinkled with steak seasoning. These pieces of round steak were about ¾ inch thick and folded in half in the package. Season the inside and outside of the steaks if they are folded in half like mine are.


Next, mix together the cream of mushroom soup, sour cream, onion soup mix (use beefy onion or onion), and a can of mushrooms.

I thought it was a little thick so I added about a cup of chicken broth but beef would work too. Use what you have.
Then spoon the sauce in the fold and on top of each steak. Stack one round steak right on top of the other in the crock pot.
Finally, cook on low for about 8 hours.

I cooked up some orzo pasta. Rice would have been great too but I didn't want to wait the 25 minutes for long-grained wild rice. This creamy round steak is also very good over mashed potatoes
The meat was tender and full of flavor. The kids asked for seconds so I would say it was a success.

If you don't have round steaks, I think this would be a great recipe to use on cubed steak or even a roast of some sort.
I had quite a bit of leftover meat. The leftovers made some great beef and noodles later in the week with my beer biscuits.
Low-Cost Recipes
📖 Recipe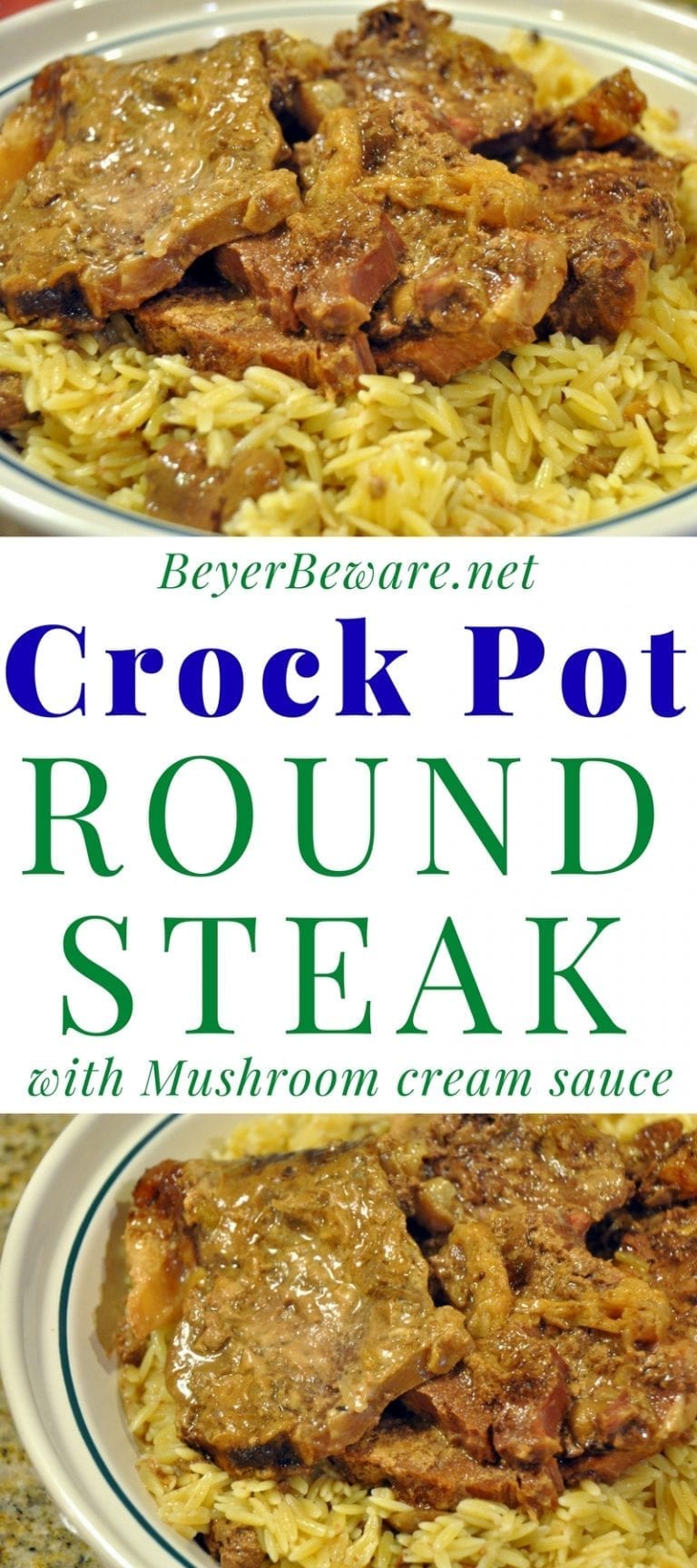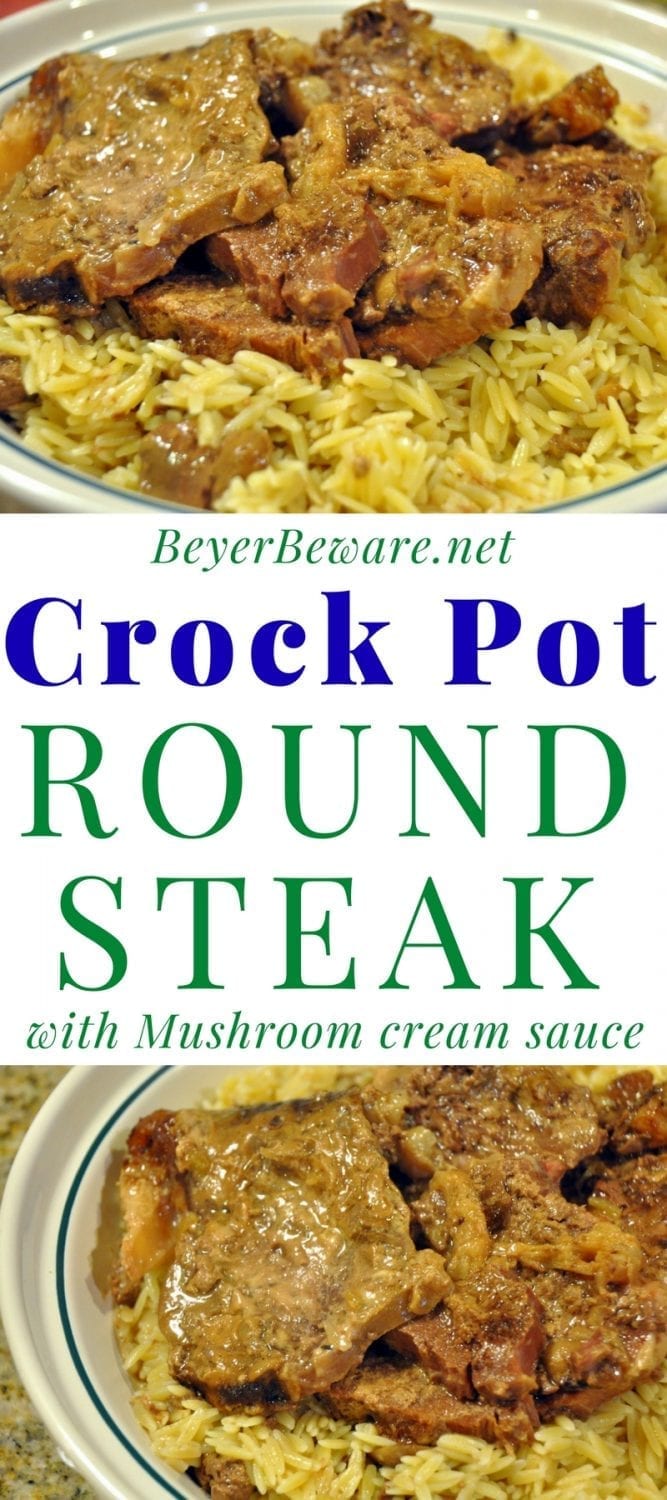 Hope you guys have some killer recipes to use leftover ham since I have about 3 pounds of leftover ham sitting in my fridge. Have a great week and Happy Easter!