I don't know if anyone else has this problem but bananas seem to ripen extremely fast on my kitchen counter. I get my chance to make a lot of banana bread, muffins, waffles and other baked goods with banana puree. But I have found my favorite recipe.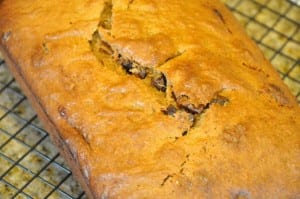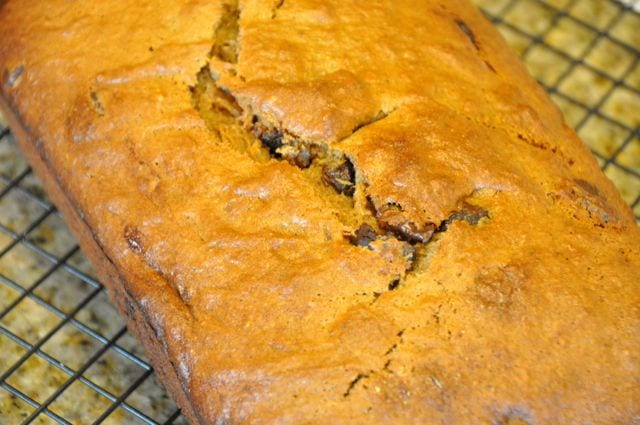 Of course, you start with some ripe bananas.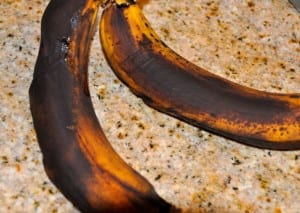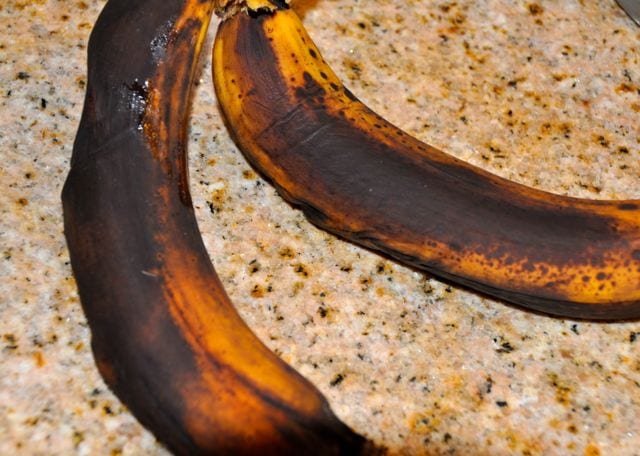 You need to mash up three of them. I of course pureed mine in my food processor.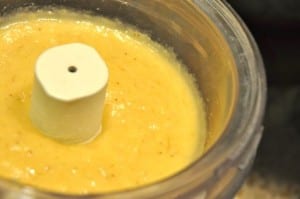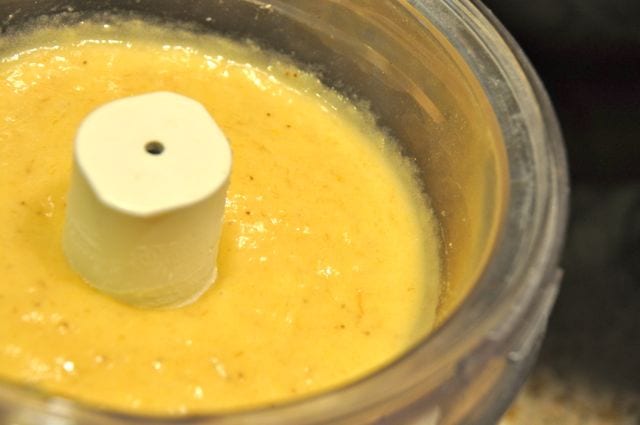 Then in a large mixing bowl combine the banana puree with 1/3 of a cup of melted butter, one egg, and 1/2 cup of brown sugar.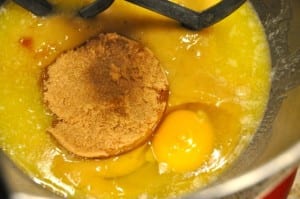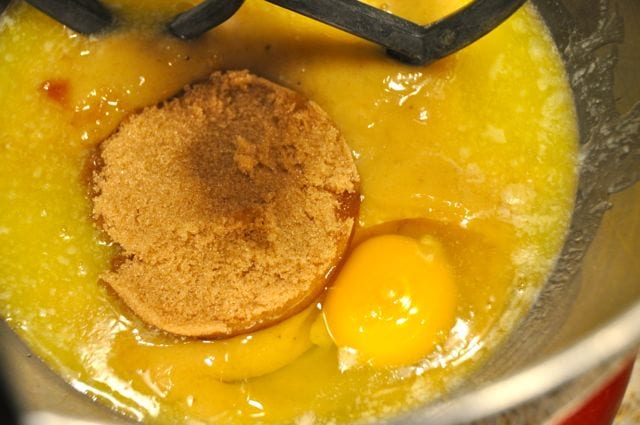 In another bowl combine the flour, baking soda, cinnamon and flaxseed. Yes, flaxseed. My friend, Katie, is always touting how her North Dakota farmers raise the best flaxseed. Guess I should get on the Omega bandwagon!!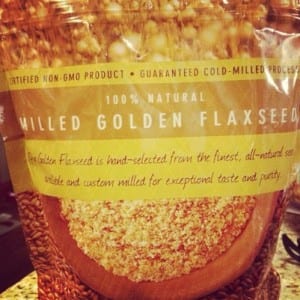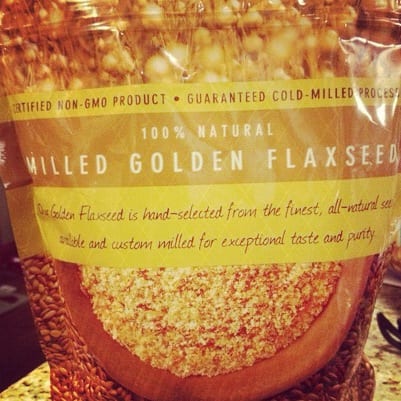 Slowly combine the dry ingredients into the wet ingredients. Then grab your favorite chocolate chips. Mine are by far Ghirardelli!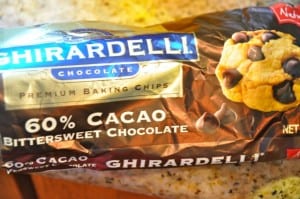 Add 1/2 cup and stir together.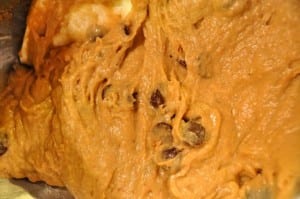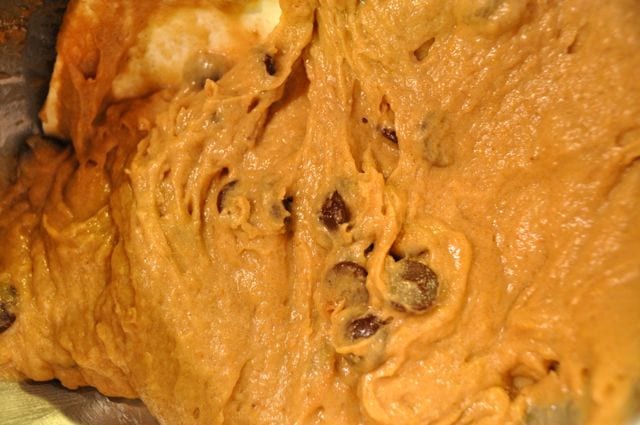 Pour the batter into a greased or lined 4″ x 8″ pan and bake on 350 degrees for 40-50 minutes.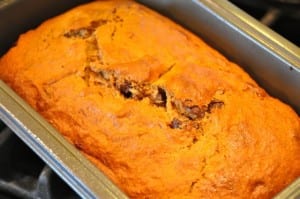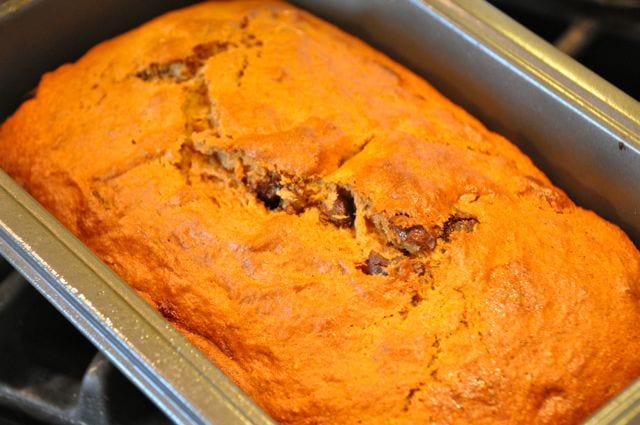 Flip the bread out of the pan and place bottom down on a rack to cool. Enjoy the banana bread!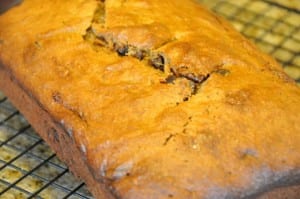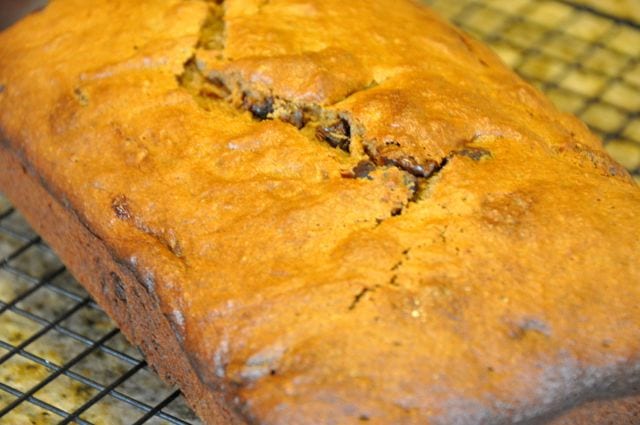 [gmc_recipe 467]