There are certain things I never seem to make. And then when I do, I am like, why do I not make this more? This is exactly what happened when I made this crock pot scalloped potatoes with ham recipe. It wasn't that hard at all to make and so good.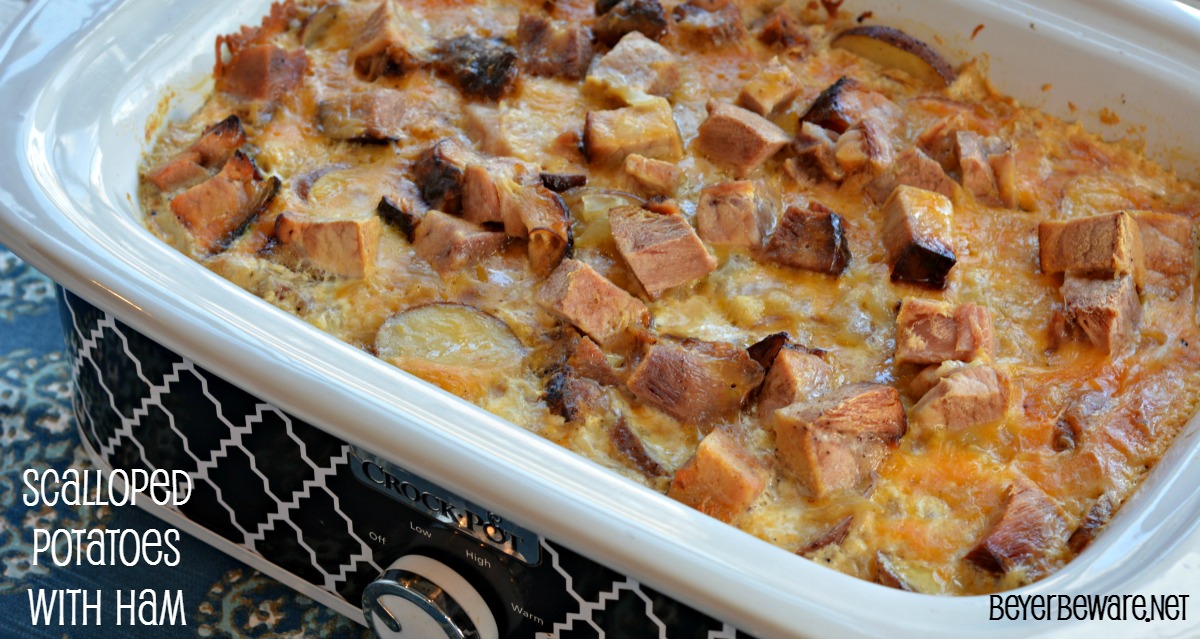 I have written before about butchering the pigs we raise for 4-H. Well, when you do this, you can end up with a whole lot of ham. Ham is about 20% of the meat you get from the pig. The whole rear end of the pig is what is used for the hams. So, momma does like big butted pigs! However, you can have a lot of ham waiting on Easter. When it came time to butcher again, I knew I had to get creative with this ham.
Crock Pot Scalloped Potatoes with Ham
I don't know why I think slicing potatoes is so hard. It took about five minutes to slice all the potatoes for this meal. Pretty much because I finally invested in a mandoline slicer. Game Changer. Put one on your Christmas list right now. Or go to Amazon and buy one for yourself. Right Now.
While you are busy slicing potatoes, get some onions and garlic sauteing in butter. Having the onions be slightly caramelized gives a richer flavor to the dish. So slicing potatoes. Check. Sauteing Onions and garlic. Check. Ok, now the ham. You can buy the precubed ham or cube your ham if you are like me and be pulling a ham out of the freezer or buy a ham uncut. Bit size pieces. Grab some shredded cheese, salt, and pepper and start layering. You are on your way to the best crock pot scalloped potatoes with ham.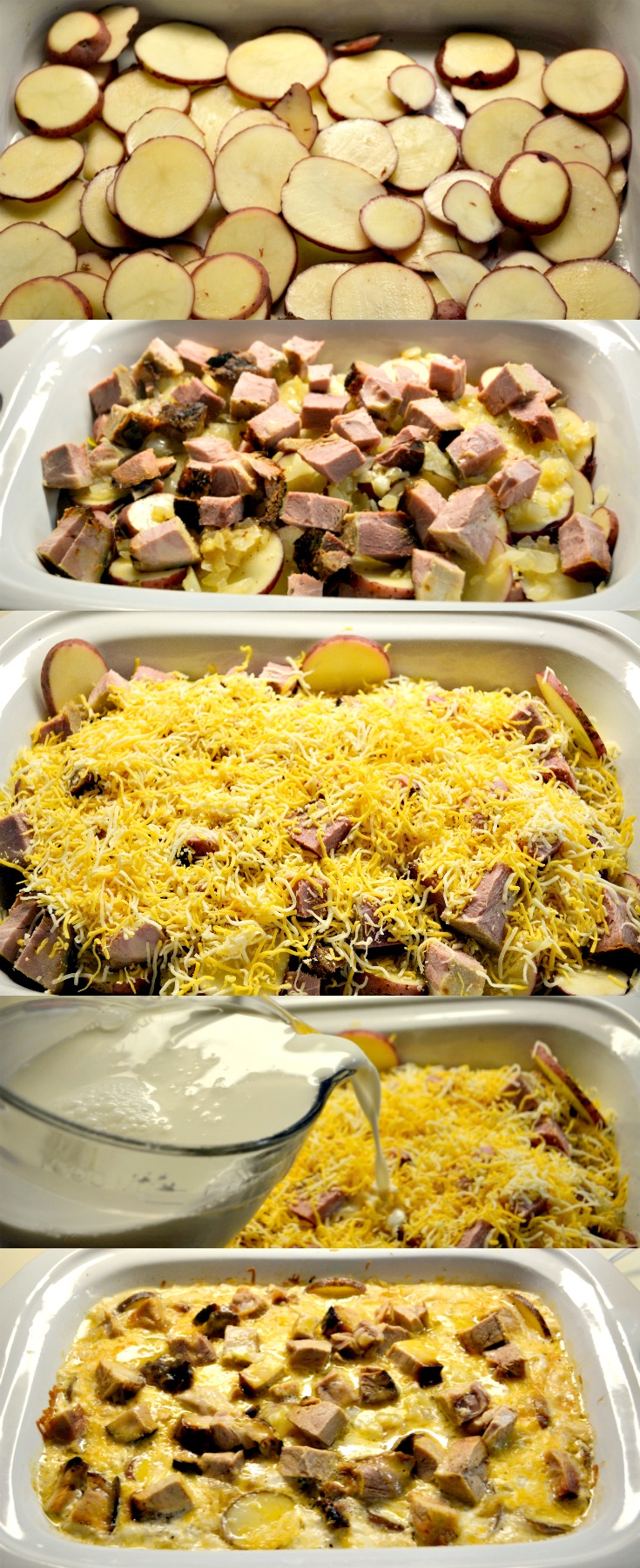 This is like potato lasagna. Farm style. In the Casserole Crock Pot, I had enough room to make two layers of ingredients. Start with buttering the casserole dish. I just swiped the stick of butter all around. Then layer a single layer of potatoes. Liberally season with salt and pepper then put half the onions over top of the potatoes. Follow with half the ham and shredded cheese. Then repeat.
When the last piece of shredded cheese hits the casserole, mix together milk and corn starch till completely dissolved. Pour over top of the entire casserole. Pop the lid on and cook for three to four hours on low.
The results are filling. Comforting. Everything
Save the Crock Pot Scalloped Potatoes and Ham Recipe