I love simple recipes. Bubble pizza casserole is one of my family's favorite recipes. However, with all the running around we do in the evenings, I can't always get the casserole in the oven thirty minutes before we want to eat. I decided I need to figure out how to make more casseroles in my casserole crock pot. After three hours this crock pot bubble up pizza casserole was a cheesy goodness filled with our favorite pizza toppings. It is the perfect way to make a weeknight meal when you can't be home to put the casserole in the oven.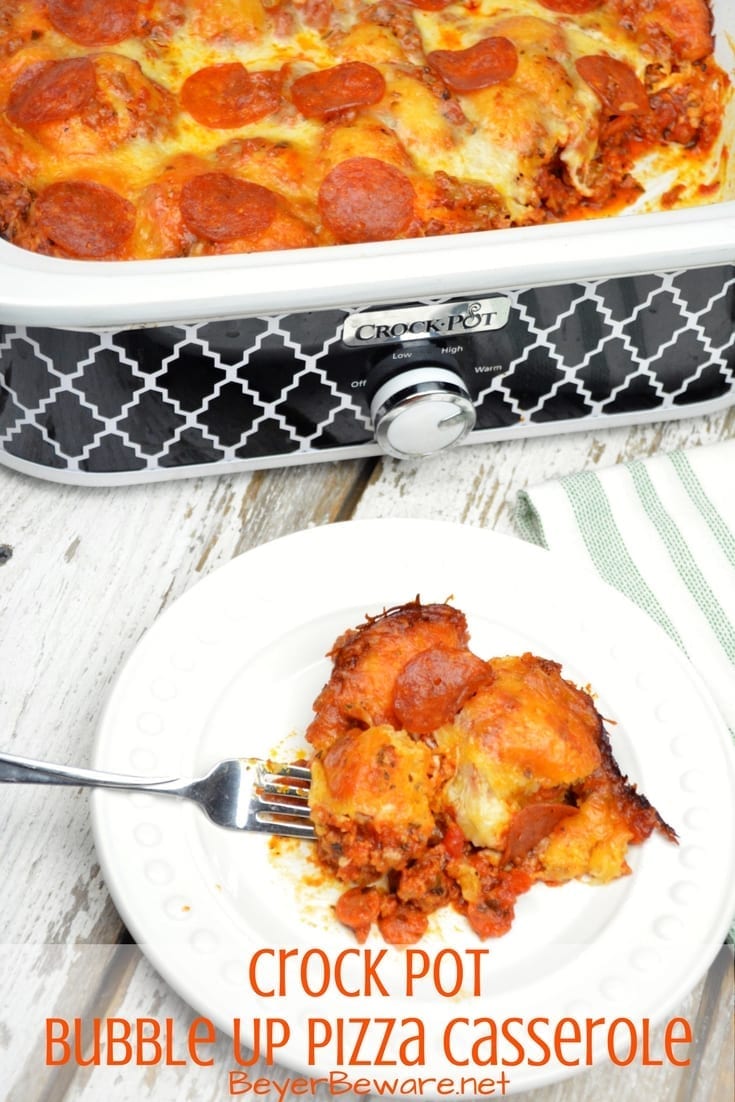 Crock Pot Bubble Up Pizza Casserole
The ingredients for the crock pot bubble up pizza casserole are very similar to the oven-baked bubble pizza casserole. For this version, I used pork sausage and pepperoni for the pizza toppings or rather fillings.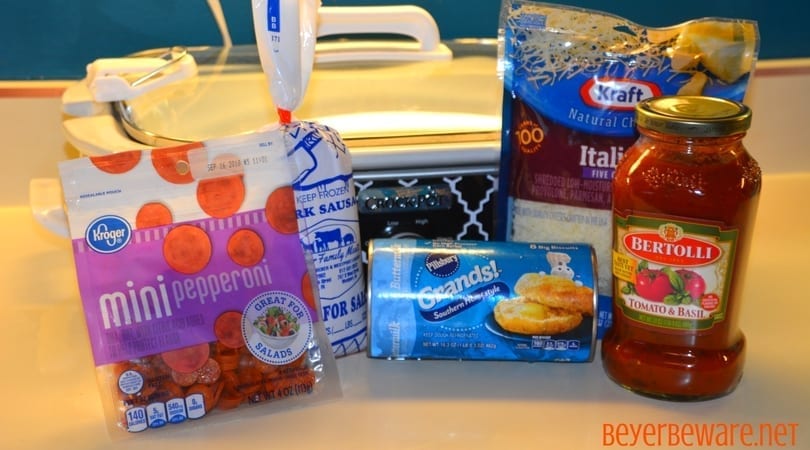 We always butcher one of our 4-H pigs for freezer pork. We have ground pork just like we have ground beef. This is what I used for this recipe and added a tablespoon of Penzys Italian Sausage seasoning to the meat as I cook it. You can buy the Italian sausage in the fresh meat area or by the bratwursts a lot of times.
When the sausage is cooked, combine with the quartered biscuits, spaghetti sauce, and the mini pepperonis. Stir to combine. I also use Penzeys pizza seasoning in the combination. If you are fine with your spaghetti sauce, you can omit this.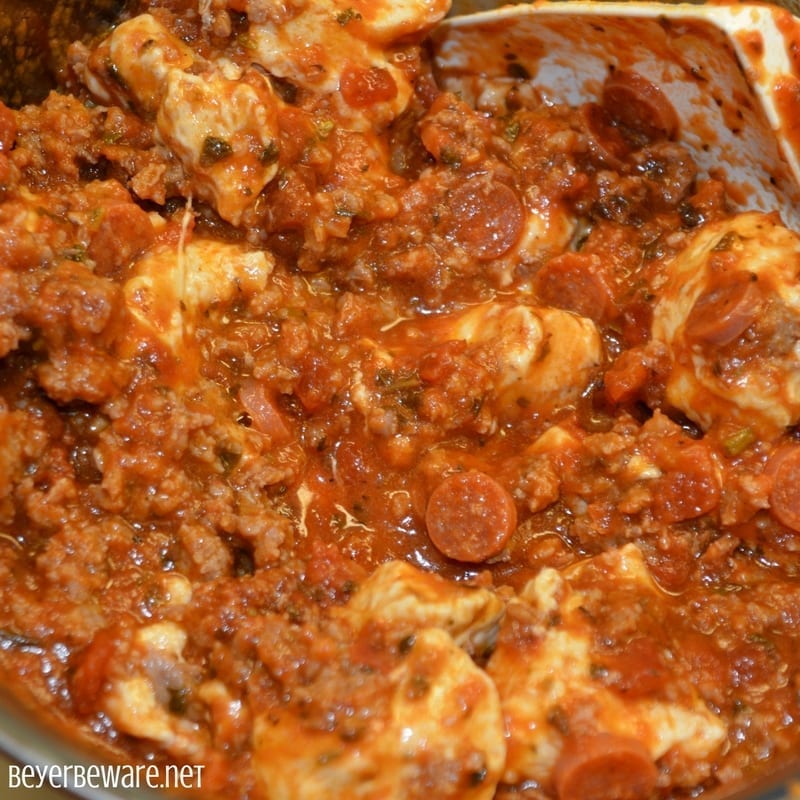 Pour into a greased casserole crock pot. I make sure the bottom and up the sides are fully coated in my spray grease. I then spread out evenly in the pan.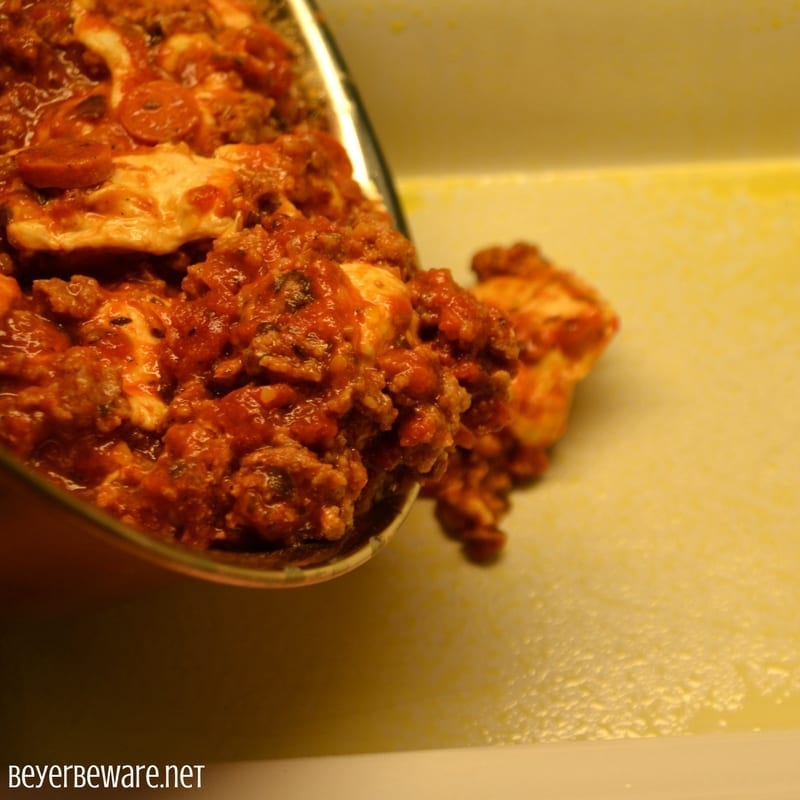 If you want this to cook for three hours, set the crock pot to low. If you just need it to cook for two hours, set the crock pot to high. Once it is poured on top off with shredded mozzarella or Italian blend cheese.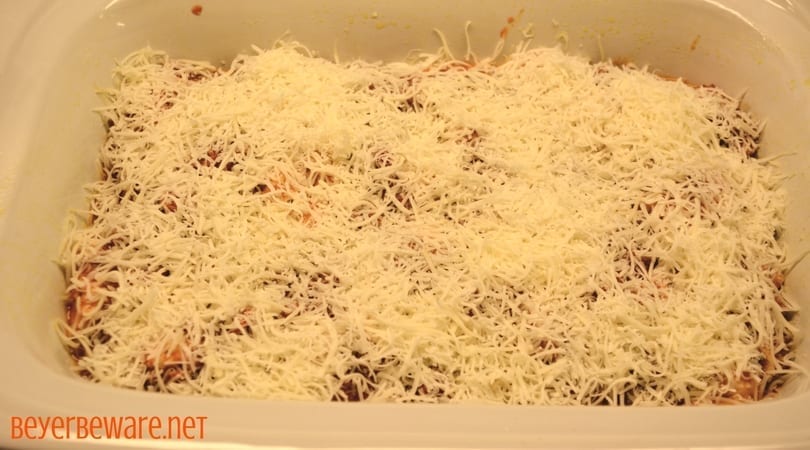 Right when I get home or before serving I add pepperonis to the top and pop the crock out of the base and place it in the oven under the broiler to the crisp them up. I love crispy pepperoni. This s not necessary by any means! But I sure love doing this.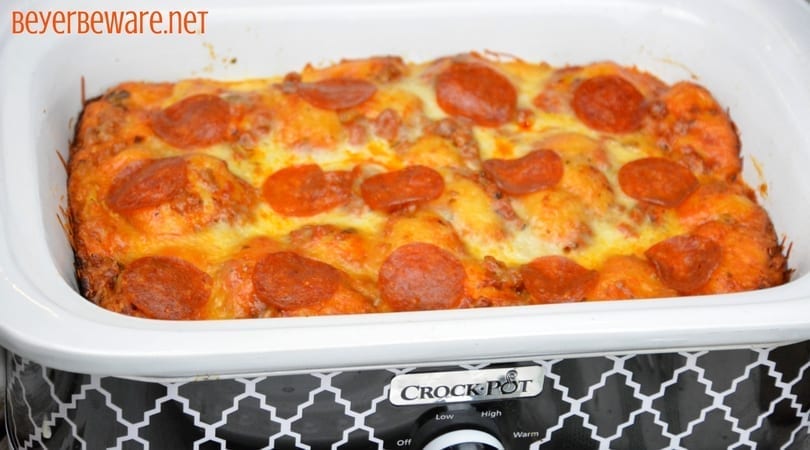 If your family loves pizza this will be a crock pot casserole recipe you will want to make soon! It was amazing.

Feel free to change up the "toppings" or fillings with whatever you like on your pizza. There is complete flexibility here. I would definitely not be afraid to do pineapple or even a chicken bacon ranch version.

Check out the weekend potluck!