Disclosure: *This post may include amazon links. As an Amazon Associate, I earn from qualifying purchases.
Let's be honest with each other. The holidays can be a great time to spend with your families. Lots of food. Lots of catching up on what's going on in everyone's lives. Lots of football. Lots of wine. Seriously, how do people who don't drink make it through the holidays with their families without drinking?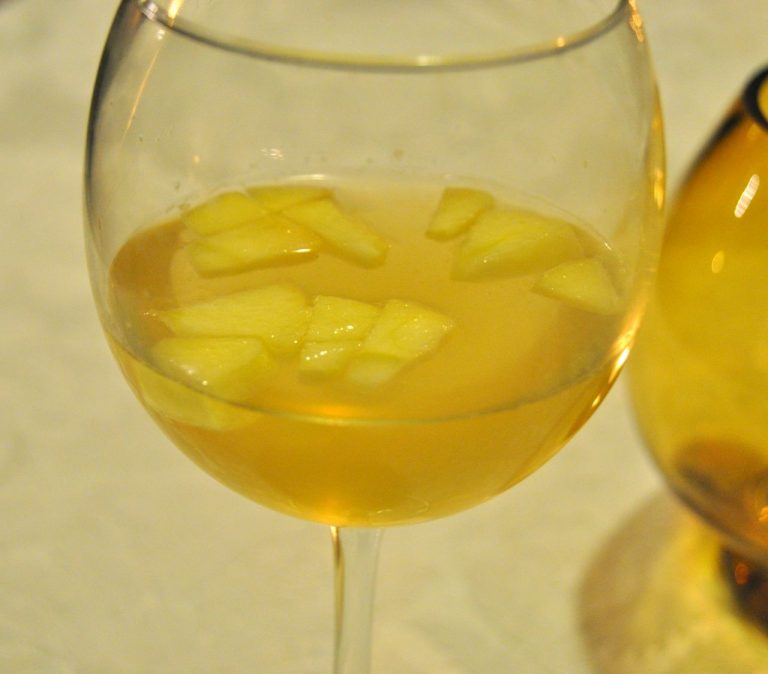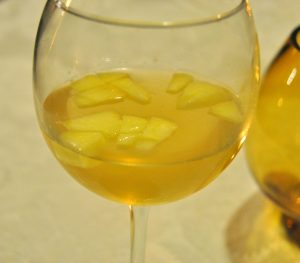 There seems to always be a debate about what to drink with the turkey or the ham or the scrambled eggs. What you don't start drinking at breakfast? Now, my personal rule is drink what you like and forget all the rules. I am just not crazy about any white wine or sweet wine or pink wine or fruit other than grape wine. I like my wine red, dry and full of body.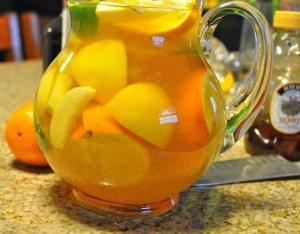 There is one exception. It involves unoaked chardonnay, honey crisp apples, honey, a little citrus and some peach schnapps.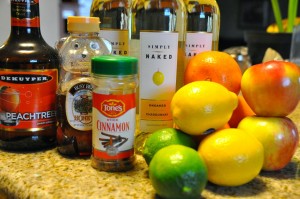 Start with your chardonnay. Unoaked. You can buy it at WalMart, so it doesn't have to be fancy pants. Pour it into a large pitcher or bowl.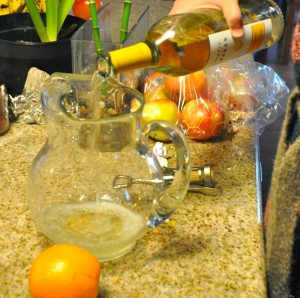 Then start quartering an, a lemon and a lime. Then squeeze the juice into the wine while also adding the quartered piece to the wine as well.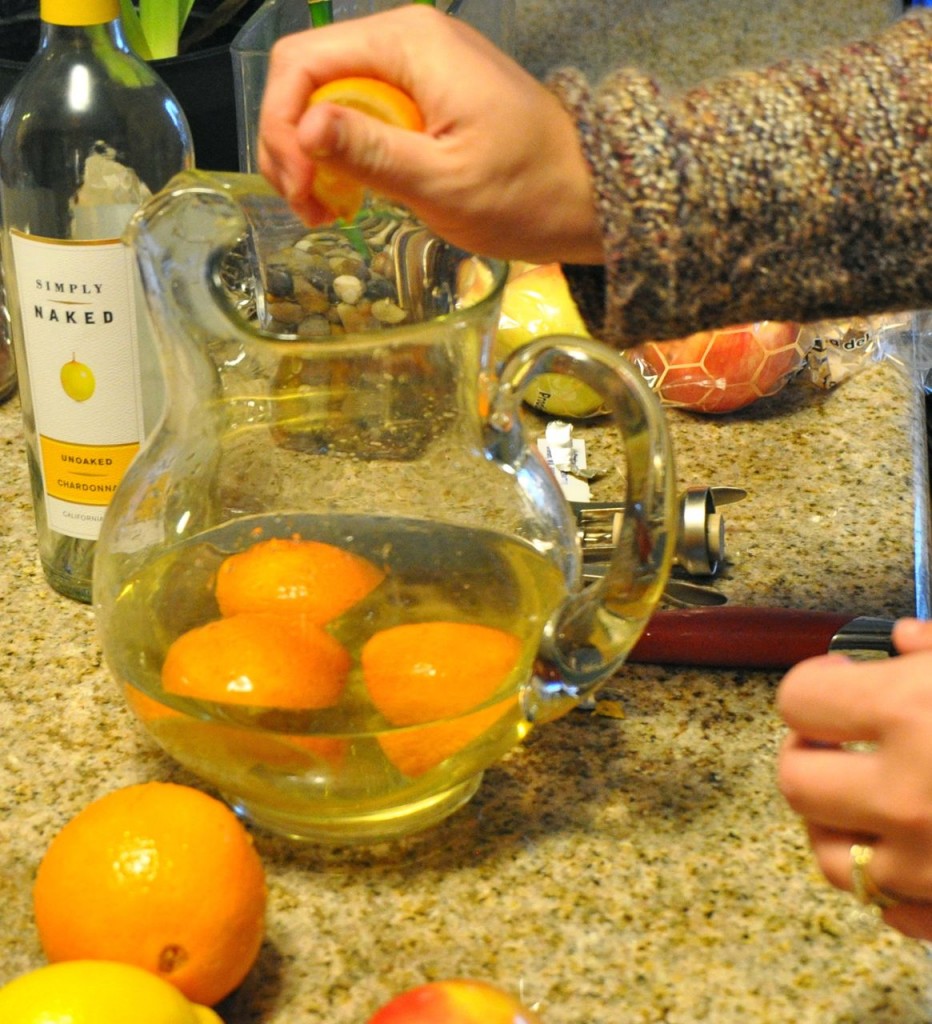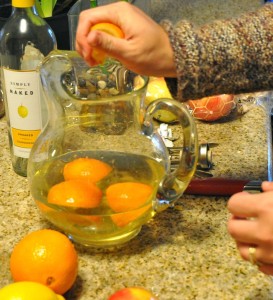 Once you get all the citrus into the wine, get your sweetness ready. You will need ½ cup of peach schnapps and ¼ cup of honey.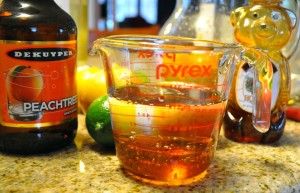 Pour it right into the wine and fruit. Finish the mixture off with two peeled and sliced or chopped Honey Crisp Apples and two cinnamon sticks. And then let it rest in the fridge for at least four hours.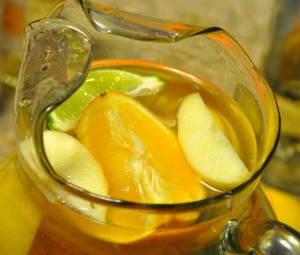 When you are ready to serve your wine, strain all the fruit out of the wine. Then add the apples back into the wine. Pour the wine into glasses leaving room for a splash of ginger ale. And enjoy your turkey!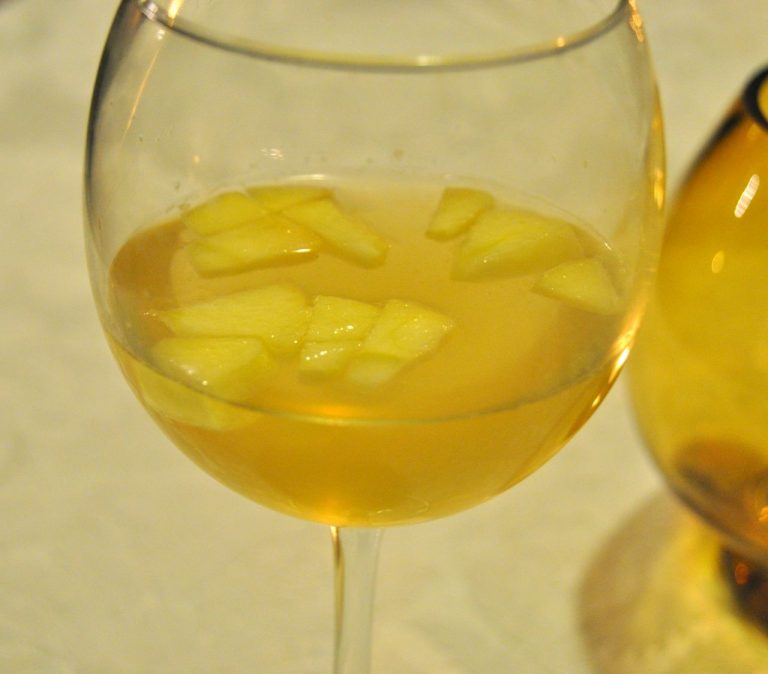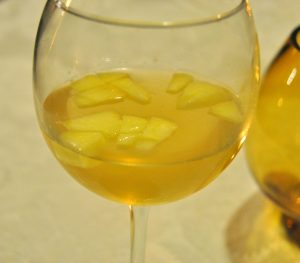 📖 Recipe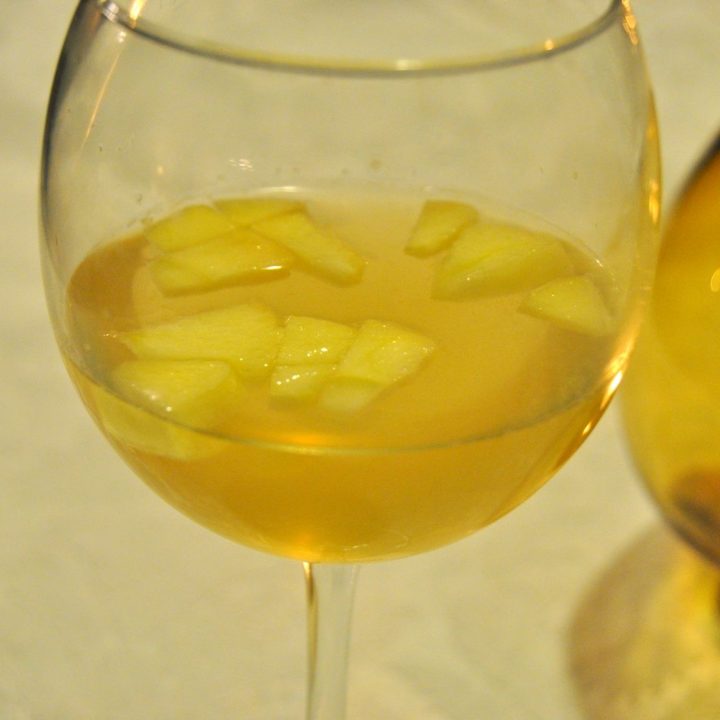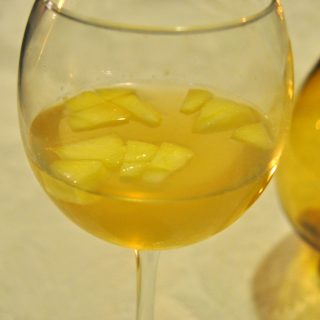 Ingredients
one 750-milliliter bottle unoaked chardonnay

½

cup

peach Schnapps

¼

cup

honey

1

orange

quartered

1

lemon

quartered

1

lime

quartered

2

honey crisp apples

peeled and chopped

2

cinnamon sticks

Ginger Ale
Instructions
In a large bowl or pitcher, combine wine, schnapps, honey, orange, lemon, lime, apple, and cinnamon sticks. Stir to combine and refrigerate for at least four hours.

Strain fruit out of wine. Add apples back to wine. Pour wine into glasses, leaving room for a splash of ginger ale in every glass. Garnish glass rims with cinnamon and sugar if you want to fancy it up a little.
But, just in case you don't want to make the only white wine drink I will consume, checkout this chart for helping you choose the right wine for any occasion.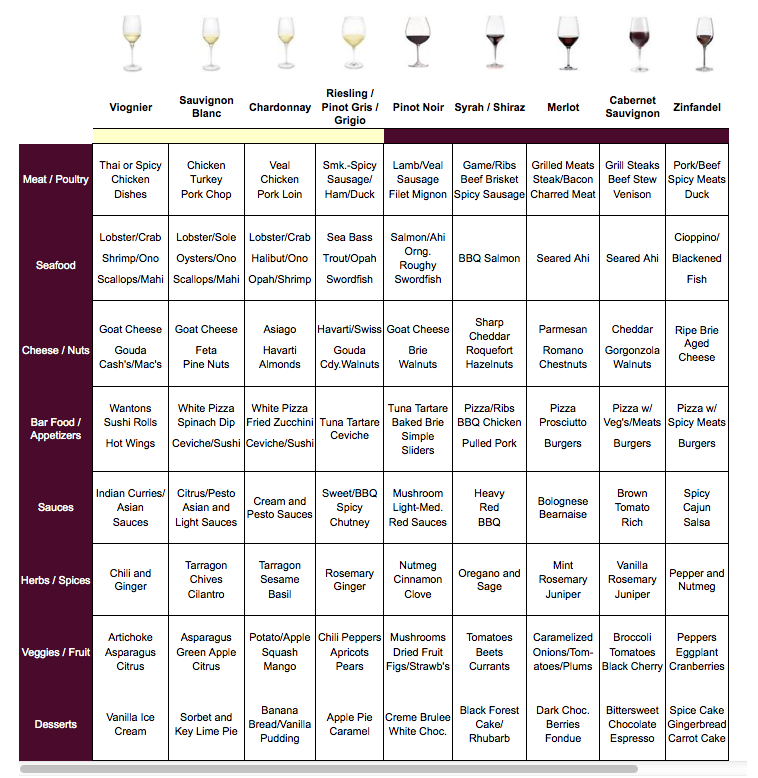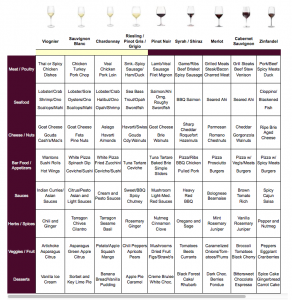 If you are really interested in learning more about food and wine pairings, check out What to Drink with What You Eat
. Would be a perfect gift for the wine lover on your Christmas list as well.
Be sure to check out the other tips and food tidbits as part of the 30 Days on the Prairie Farm Series.

Affiliate links were used in this post.