Disclosure: *This post may include amazon links. As an Amazon Associate, I earn from qualifying purchases.
I keep drooling over these pork loin recipes using balsamic vinegar thinking that surely I can convince my family to eat it even though it might be a hard sell with the soy sauce in it. So, I caved and made it.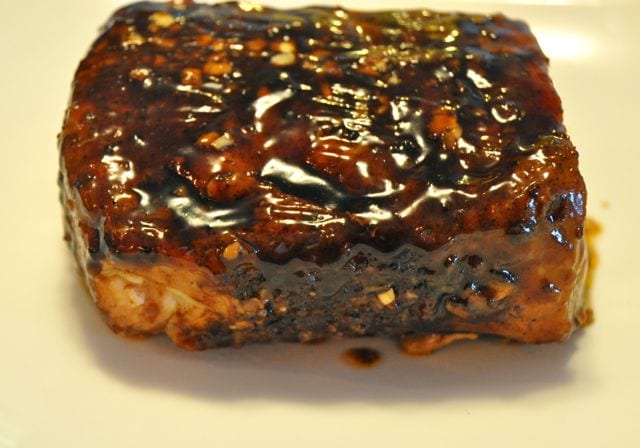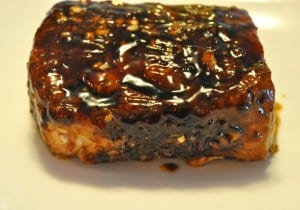 And it was devoured. Killed. Loved. Well, except for Boo because he was in a bad mood.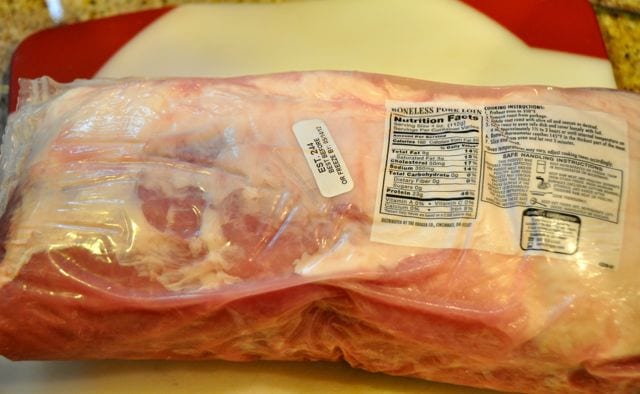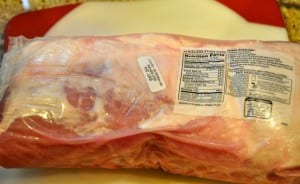 I bought a four pound pork loin for $1.87 a pound. Love pork sales! I cut the loin in half for two meals. Then I grabbed a few ingredients.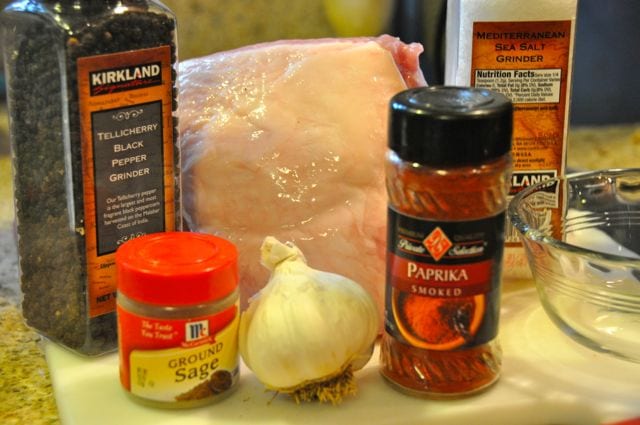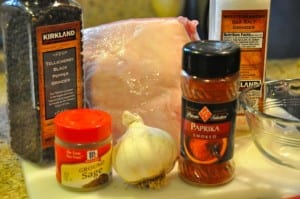 I mixed together a teaspoon of sage, paprika, 3 garlic cloves minced, ½ teaspoon salt and ¼ teaspoon of pepper.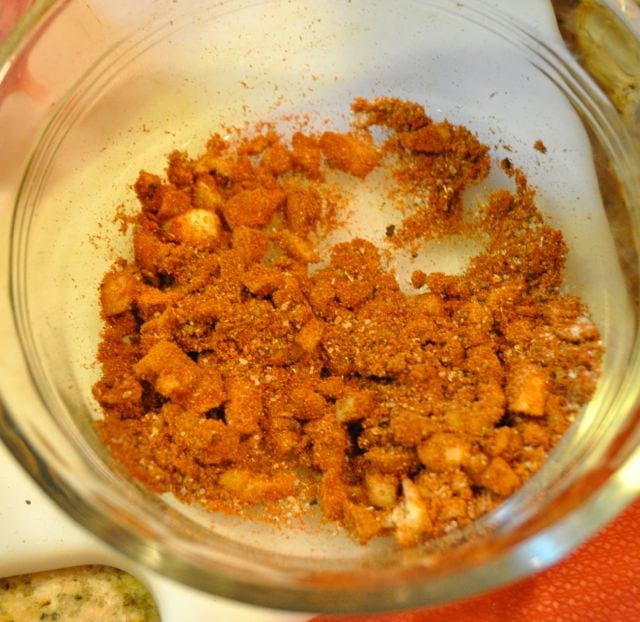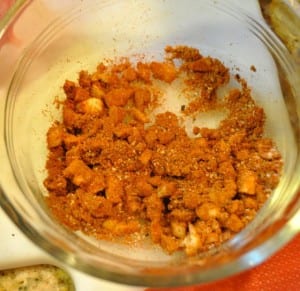 I rubbed the seasoning over the two pound portion of the pork loin.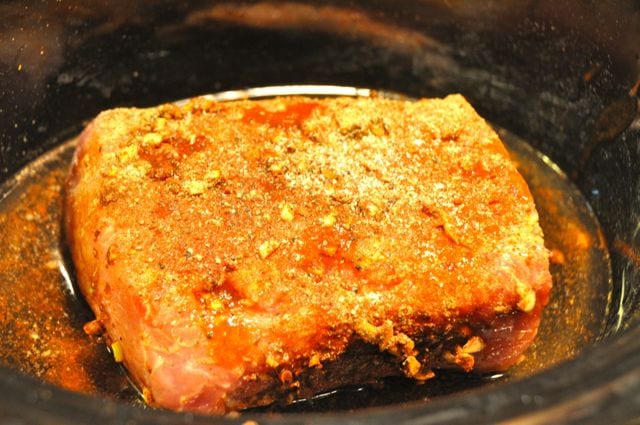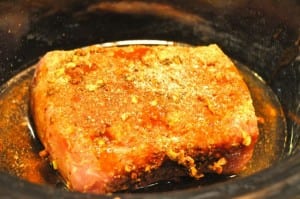 I put the pork loin in the crock pot with ½ cup of water for a little over 6 hours on low. Some tabasco might have fallen into the crock pot. Maybe around 5-6 shakes. It was an accident:)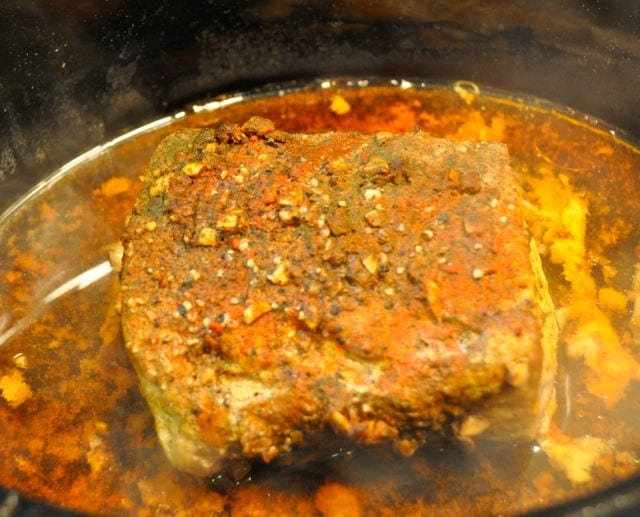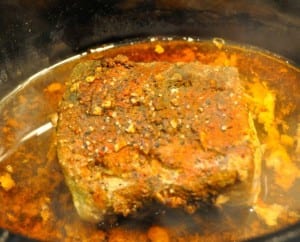 When the pork loin had cooked for at least six hours, I began making the glaze. I mixed together ½ cup of brown sugar, 1 tablespoon of cornstarch, ¼ cup of balsamic vinegar, ½ cup of water and 2 tablespoons of soy sauce.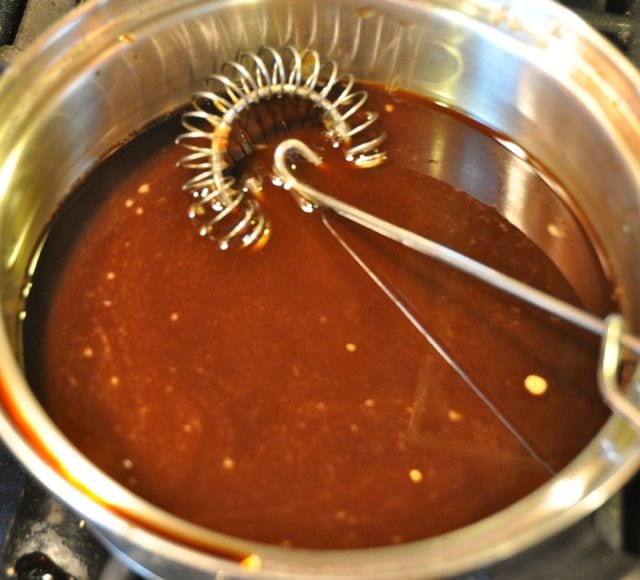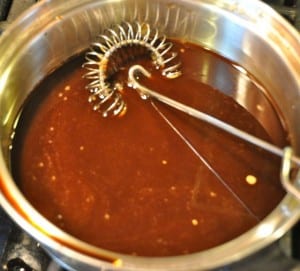 I cooked over a medium heat till it thickened. I removed from heat.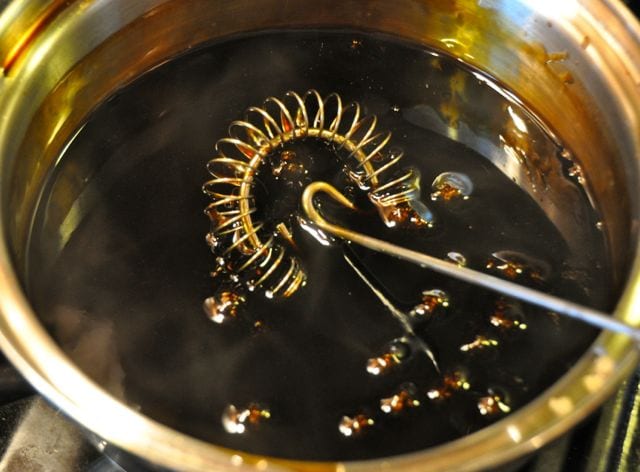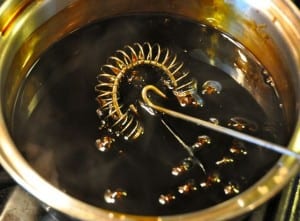 I brushed the glaze on the pork loin 3-4 times over the next hour.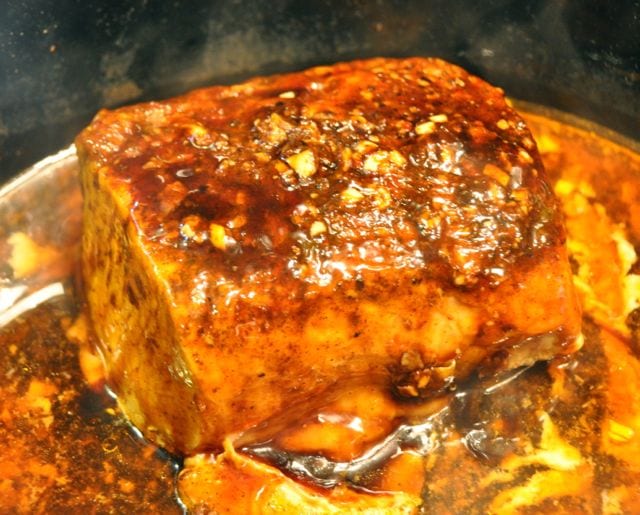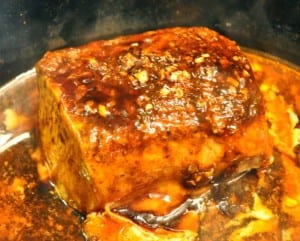 I removed it from the crock pot and gently sliced the loin and pulled the meat apart. It fell apart it was so moist.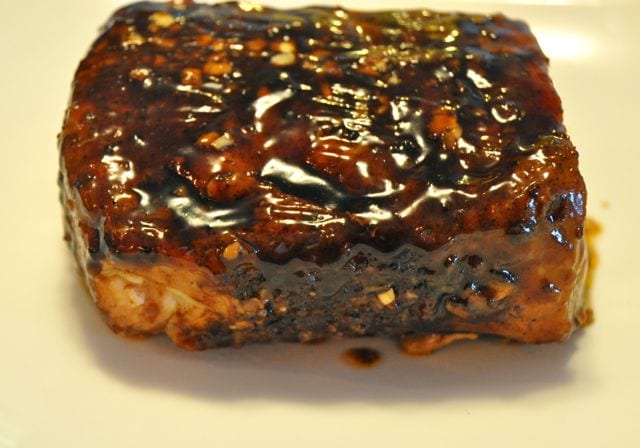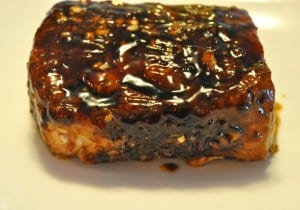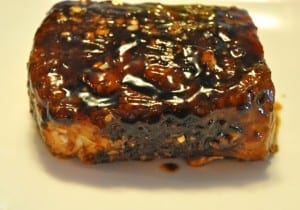 Hunk of Meat Monday: Garlic Balsamic Glazed Pork Loin
This crock pot garlic balsamic glazed pork loin recipe is rich, juicy and full of flavor.
Print
Rate
Ingredients
2

lbs.

pork loin

1

tsp.

sage

1

tsp.

paprika

3

cloves

of garlic

½

tsp.

salt

¼

tsp.

pepper

½

c.

water

GLAZE

½

c.

brown sugar

1

Tbls.

cornstarch

¼

c.

balsamic vinegar

½

c.

water

2

Tbls.

soy sauce
Instructions
Mix together sage, paprika, garlic, salt & pepper. Rub over pork loin.

Place pork in crock pot with ½ cup of water and cook on low for 6 hours.

After pork is finished cooking, mix together ingredients for glaze in saucepan.

Cook glaze over medium heat until thickened.

Remove pan from heat and brush glaze over pork 3-4 times.

Remove pork from crock pot and serve.
It is definitely a keeper!!
What do you have cooking this week?

Linked to: Beauty and Bedlam