All this talk of freezing corn on my facebook feed is making me wish we had a sweet corn patch this year. Then my cousin even talked about freezing corn with our grandmother's recipe yesterday. And nothing triggers a memory of grandma like the sweet nectar of sweet corn. So, I thought I would share with all of you how to freeze sweet corn. The right way;) Everyone should know how to freeze sweet corn!
When I first moved to Indiana, I helped my husband's family freeze sweet corn. I was thrown completely off by the blanching of cob after cob of sweet corn and the cutting of kernels from hot cobs. It seemed crazy. And it was definitely not the way grandma did it. So, here is how to freeze sweet corn the cool way.


How to Freeze Sweet Corn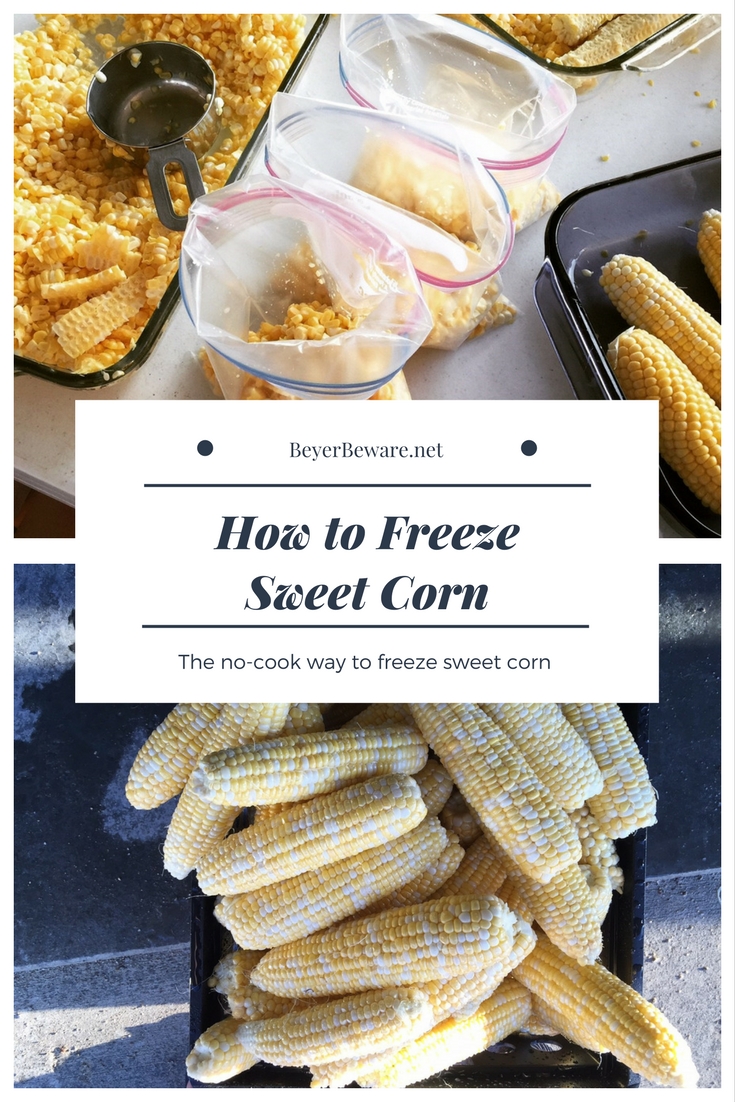 Affiliate links were used in this post.