Disclosure: *This post may include amazon links. As an Amazon Associate, I earn from qualifying purchases.
It is not a secret. I have a butter problem. And don't let that be confused with margarine. Or oleo. Or butter-flavored tub of spread. I love butter. These buttery three cheese ham sandwiches are similar to the traditional King's Hawaiian Rolls Ham Sandwiches. The difference is solely the amount of cheese. If a little cheese is good, three types of cheeses are better.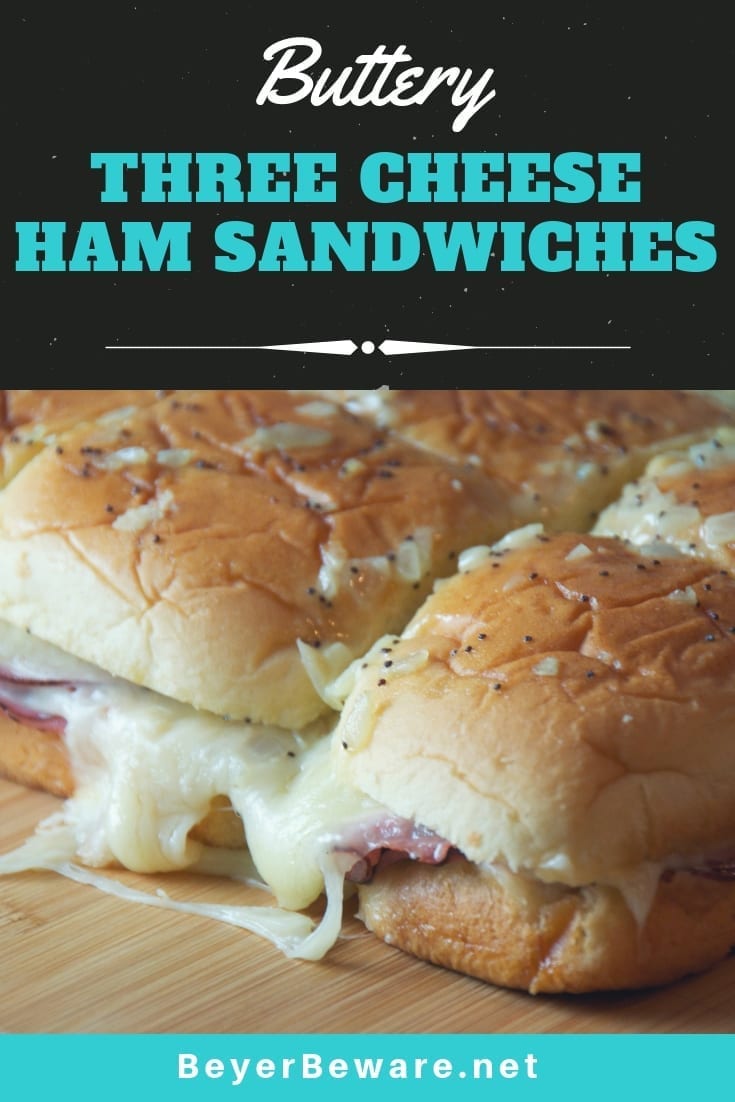 Let me be honest, once you have made homemade butter you never go back. Having grown up with full access to Jersey milk from our cows, the cream was always readily available. Abundant supply. Because butter is simply the result of whipping cream past the stage of whipped cream. Period. You need one ingredient to get butter. I add a little salt to butter whenever I have made it, even if just by accident. It takes the cream from about two gallons of milk to get one pound of butter.
I tend to stock up on salted butter. I have sweet butter in my fridge too. Confused? Sweet butter. Salted butter. Clarified butter. Whipped Butter. Garlic and Herb Butter. Well, that last one is a special one.
The folks who are in the butter promotion business have a little information to help you know what kind of butter you want for your go-to sticks of choice in the kitchen.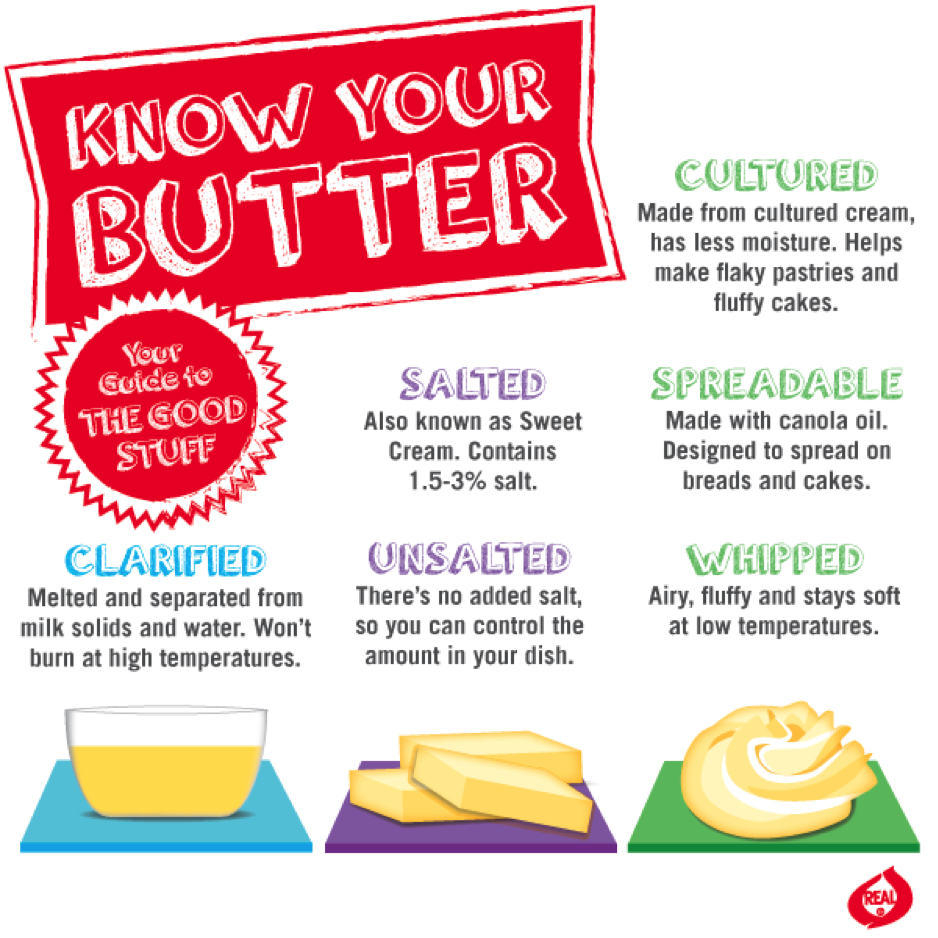 And one of my most popular recipes exemplifies why butter is one of the most addicting things for any food lover. And then I raised the stakes by two cheeses. If one cheese was good, three cheeses on the ham sandwiches make it better.
Buttery Three Cheese Ham Sandwiches
Buttery Three Cheese Ham Sandwiches combine parmesan, provolone, and swiss cheese with a lot of mustard, onions, and butter for the perfect ham sandwich.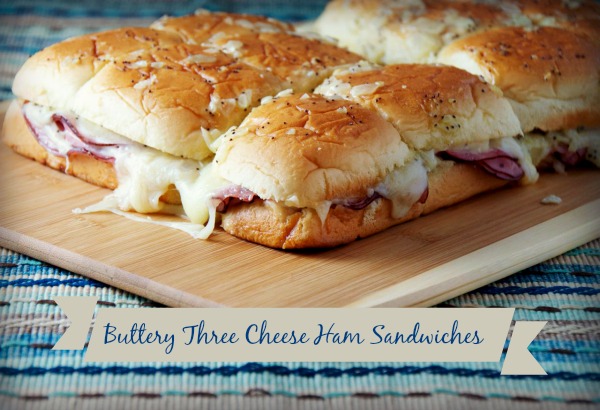 Start with the buttery sauce. Simple ingredients go into this addicting sauce.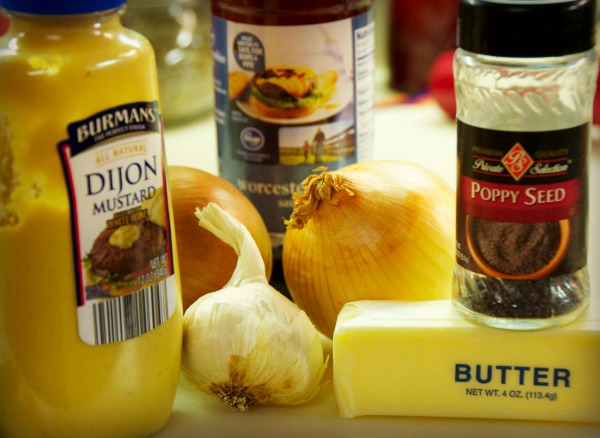 Start by melting a stick of butter, mincing onion and garlic and stirring in Dijon mustard and Worcestershire sauce. Then it occurred to me as I stirred these ingredients together...add Parmesan.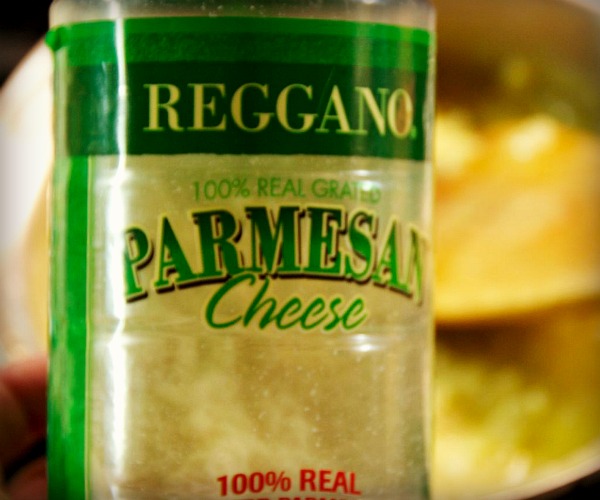 Kill the heat and add the poppy seeds. And then it is time to create the most amazing ham sliders on a package of Hawaiian Rolls. Cut the whole package in half making tops and bottoms. Place the bottoms in a foil lined 13 x 9 pan. And then begin building your sandwiches.


Cover the sandwiches with foil and bake for 20 minutes on 350 or till sandwiches are heated through and cheese is melted and bubbly.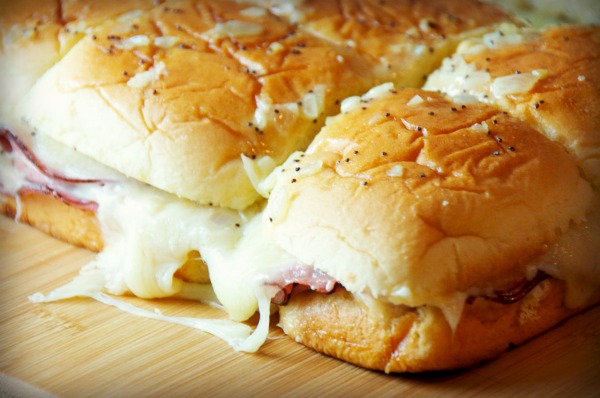 Other Sandwich Recipes
Joe's Italian Steak Sandwiches
Hawaiian Roll Chicken Sandwiches
Now, run out and go buy a few pounds of butter and make some ham sandwiches. Grilled Cheese. Cookies. Mac and Cheese or just a top of some of your favorite sweet bread. Enjoy your butter and remember, dairy #FarmsMatter!
📖 Recipe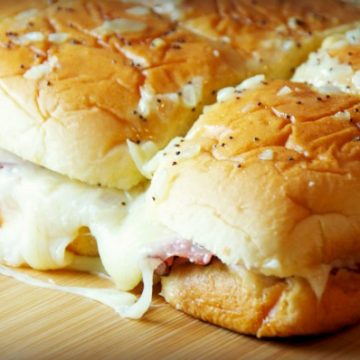 Buttery Three Cheese Ham Sandwiches
The traditional Hawaiian Roll Ham Sandwiches with the butter, mustard, and onions combined with parmesan, Swiss, and provolone cheeses to form these buttery three cheese ham sandwiches recipe.
Print
Rate
Ingredients
1

package of 12 Hawaiian Sweet Rolls

1

onion minced or grated

2

cloves

of garlic minced or pressed

1

stick of butter

2

Tablespoons

of Dijon Mustard

2

teaspoons

of Worcestershire sauce

2

Tablespoons

of Parmesan cheese

3

teaspoons

of poppy seeds

½

pound

shaved ham

1

cup

of shredded or sliced Monterey Jack or Provolone cheese

6

large slices of Swiss cheese
Instructions
Melt butter in saute pan and add onion, garlic, mustard, Worcestershire sauce. mix together till onions begin to soften. Add the Parmesan cheese. Stir. Remove from heat and add poppy seeds

Slice rolls as a group length wise and place the roll bottoms atop of foil lining a 13 X 9.

Spread a third of the butter sauce on the roll bottoms. Then lay ham out on the top of the rolls followed by the shredded cheese and then the sliced cheese.

Spread half of the remaining sauce on the inside of the roll tops and place on top of the cheese. Spread remaining sauce on top of the rolls. Cover and bake for 20 minutes on 350 degrees.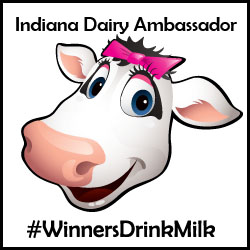 This post is part of the 30 days series over on Prairie Farmer. Be sure to check out the five things Holly will be talking about all month long while you are there! Be sure to see all my 30 Days of #FarmsMatter posts.
This post was sponsored by the fine folks at Indiana Dairy. Opinions on butter are all mine.