When I am craving something, I normally create the most amazing recipes. I have been craving taco lasagna but also trying to watch my carbs. Finally, I have figured out how to make a satisfying lasagna without the pasta or vegetable noodles that make it so watery. This crock pot low-carb taco lasagna was full of all the great Mexican flavors, creamy and cheesy and yet filling. The kids loved it so much they even at the leftovers.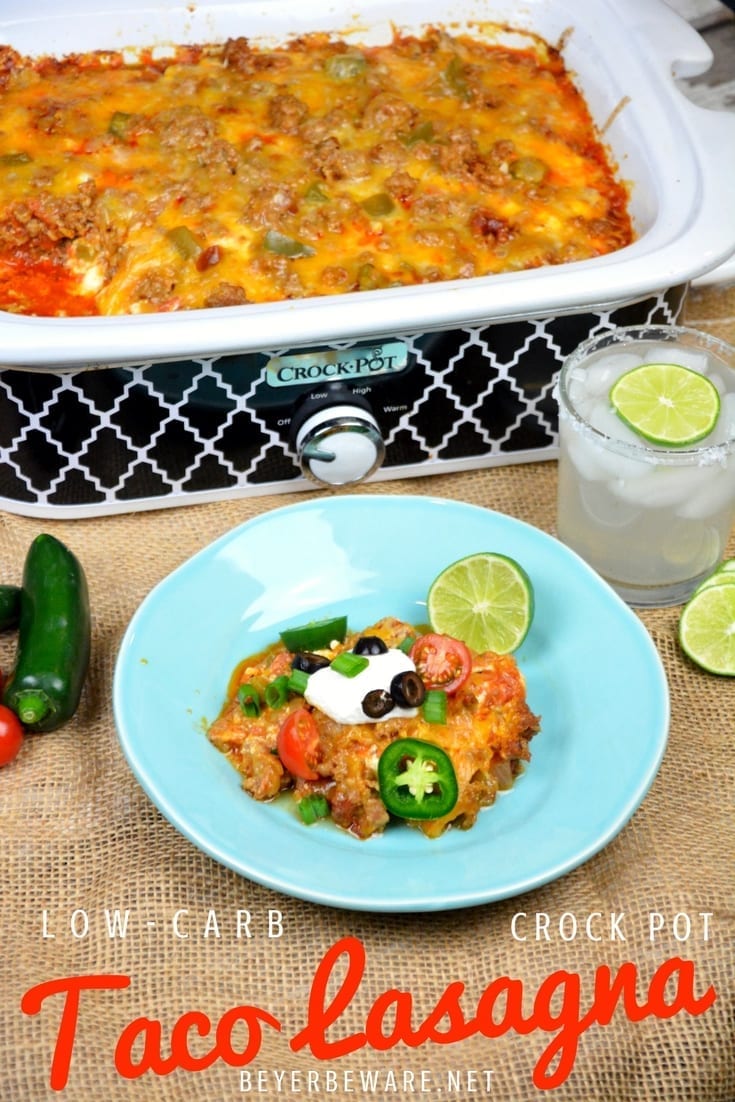 Crock Pot Low-Carb Taco Lasagna
The essentials of every lasagna are the same. Layers of meat, cheese, and pasta. This low-carb taco lasagna covers the same premise. Except it is layers of meat, cheese, and cheese. Lord have mercy on me if I ever have to give up cheese. Seriously, don't make me do it.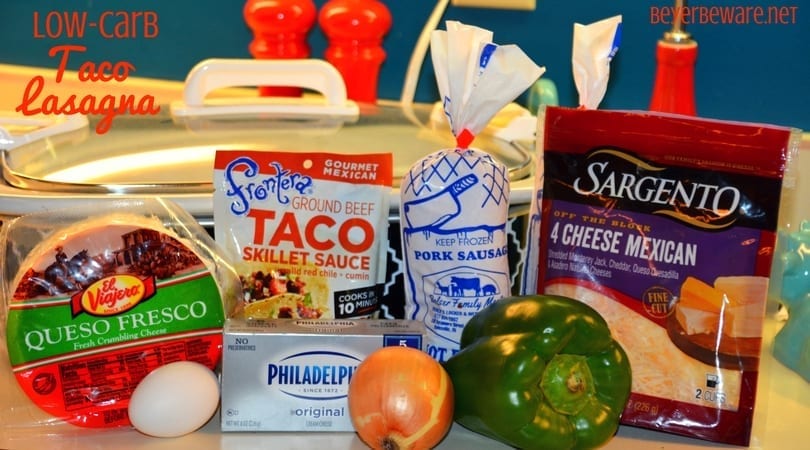 Start by browsing up the ground pork or beef or a combination of both. When the meat is almost fully cooked, add the onions and peppers and the taco skillet sauce. I am becoming obsessed with the Frontera taco sauces. It makes the meat so flavorful in one quick combination.
When the meat is cooked and the veggies are tender, the lasagna is ready to be made. Shut the heat off to the meat and mix together the cream cheese sauce. Simply, combine softened cream cheese, egg, and green chiles. Once completely combined, you are ready to start making the low-carb taco lasagna in a casserole crock pot.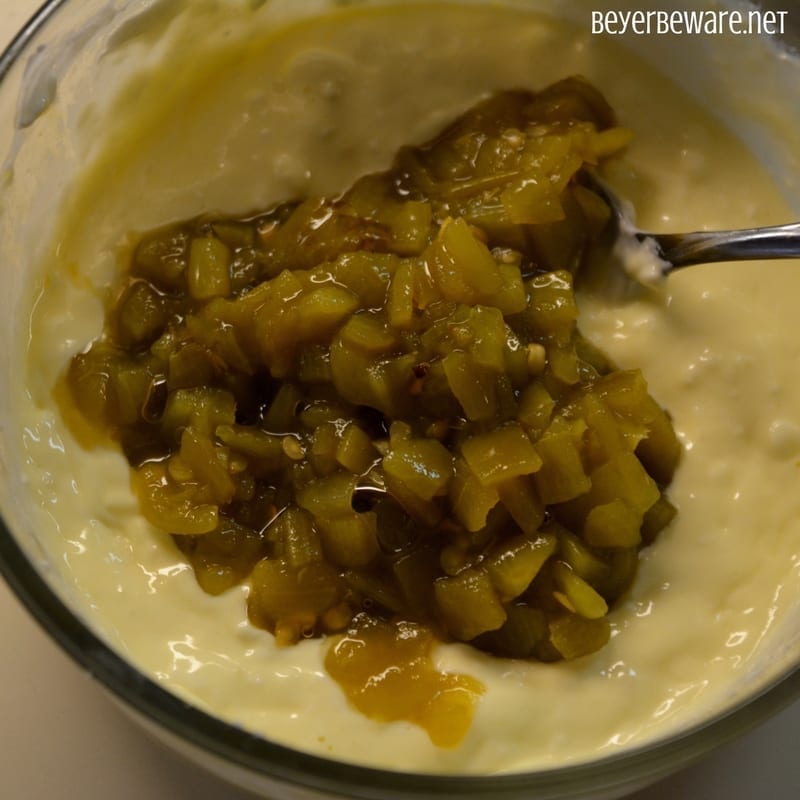 Start with a layer of meat in the bottom of the casserole, followed by sliced queso fresco and then the cream cheese sauce, salsa, and shredded cheese. Repeat. I end with another layer of meat and finish off with shredded cheese.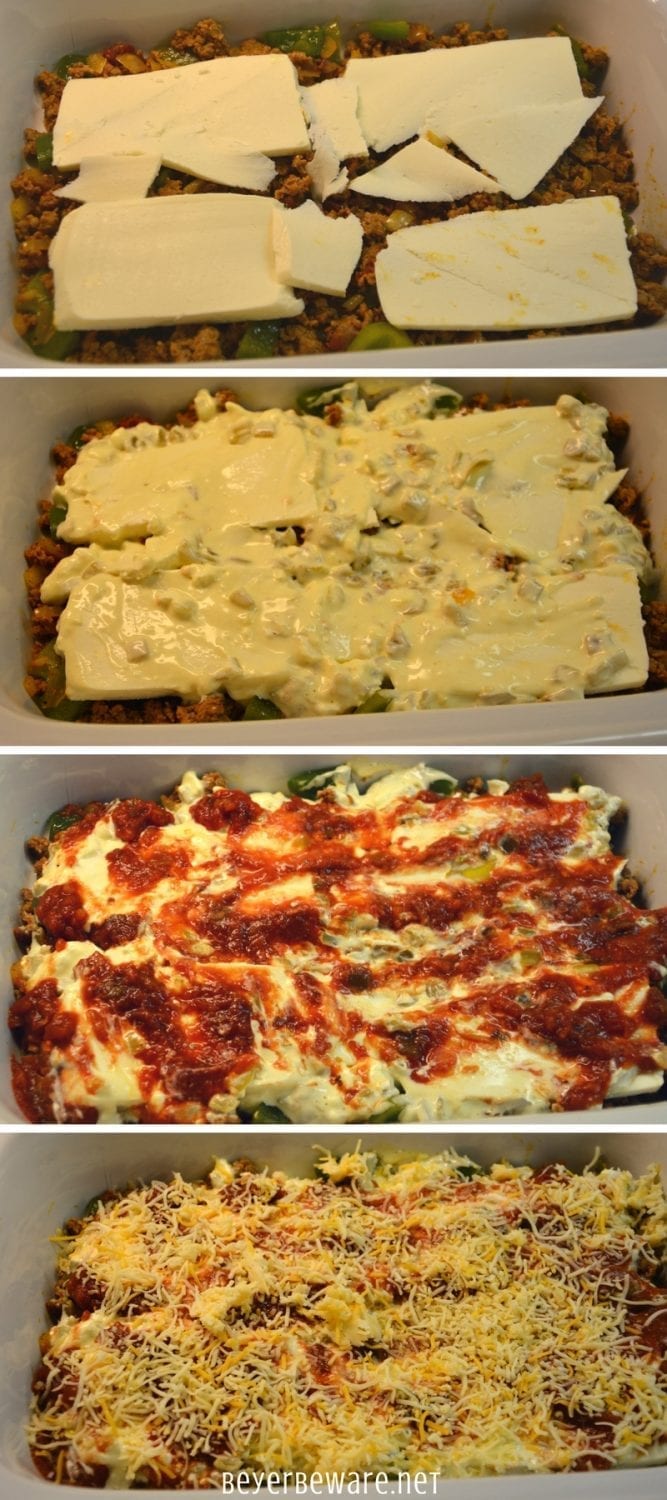 Time to cook! I cooked on low for three hours. Cranking it up to high for two hours. The key is making sure the middle of this lasagna is hot and bubbly.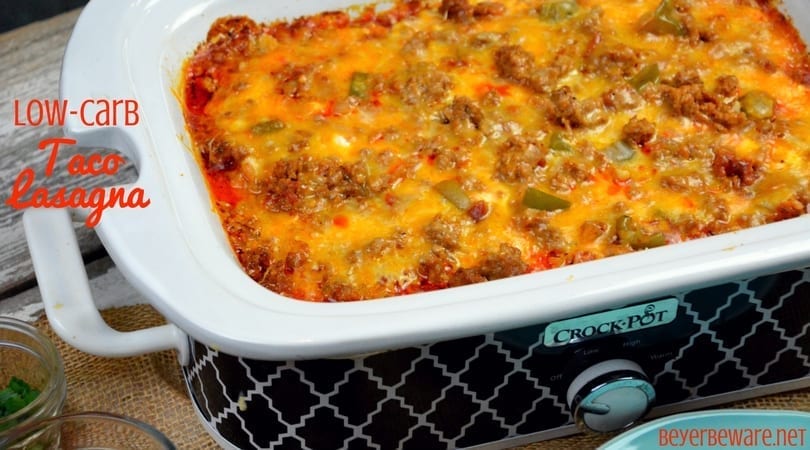 Top with more of your favorite taco toppings. I love sour cream, black olives, green onions and fresh jalapenos. If you have avocados, go ahead and throw them into the mix too.

The leftovers heat up perfectly for the family too. I loved having them to take to work. My son loved them for an after-school snack.


We are a participant in the Amazon Services LLC Associates Program, an affiliate advertising program designed to provide a means for us to earn fees by linking to Amazon.com and affiliated sites.