Disclosure: *This post may include amazon links. As an Amazon Associate, I earn from qualifying purchases.
Nothing beats a taco soup or a tortilla soup. However, for some of us trying to watch our carbs, they just don't work. So, since I have made my low-carb taco soup I have been on a mission for a crock pot low-carb chicken tortilla soup. This soup is creamy and hearty crock pot chicken tortilla soup that will not leave you craving. Plus my non-low carb eaters licked their bowls cleaned.
For those of you are like listen, I don't want to be low-carb, this chicken tortilla soup is for you too. You don't have to use my high-fat, low-carb ingredients. It will work just fine with simple substitutions. I will highlight those in the recipe.
Low-Carb Chicken Tortilla Soup Ingredients
The ingredients in this soup our slightly different than the other low-carb soups I have made. Heavy whipping cream and pepper jack cheese are the keys to success with this soup.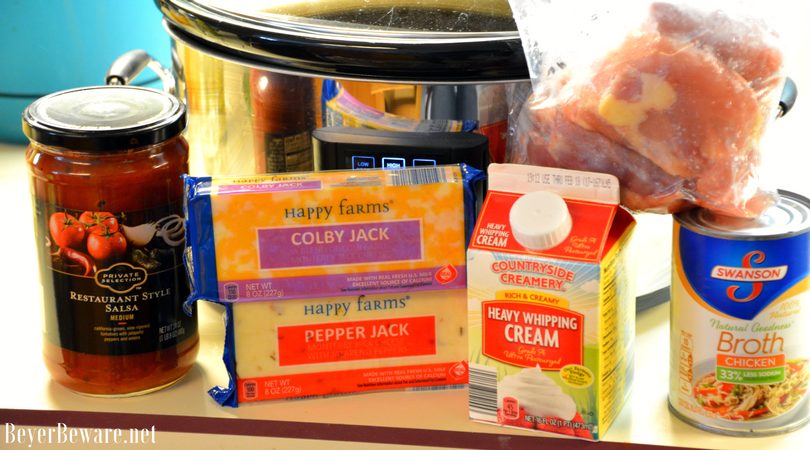 Let me be real for a quick minute. I have two chest freezers full of beef and pork. So, when I buy meat not raised by us or someone we know, I am normally buying chicken. I buy it in bulk and freeze it. Because I think cooked chicken breast taste like shoe leather, I also buy dark meat chicken. My go-to is boneless, skinless chicken thighs. So, I used frozen boneless, skinless chicken thighs in this recipe. Hence the big ole' hunk of frozen chicken. But, it worked out just fine.
How to make Crock Pot Keto Chicken Tortilla Soup
I placed two pounds or about six chicken thighs in the crock pot and then poured heavy whipping cream over top.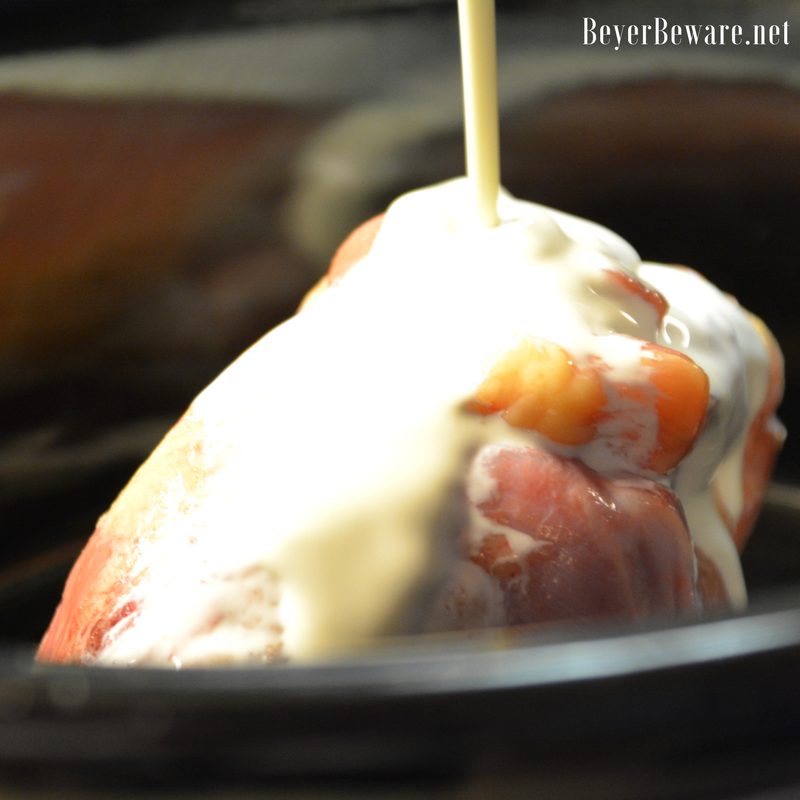 Then I poured the lowest carb salsa I could find in my overstocked pantry and poured it over top of the whipping cream. Followed that up with a good amount of adobe seasoning. It is my favorite after all.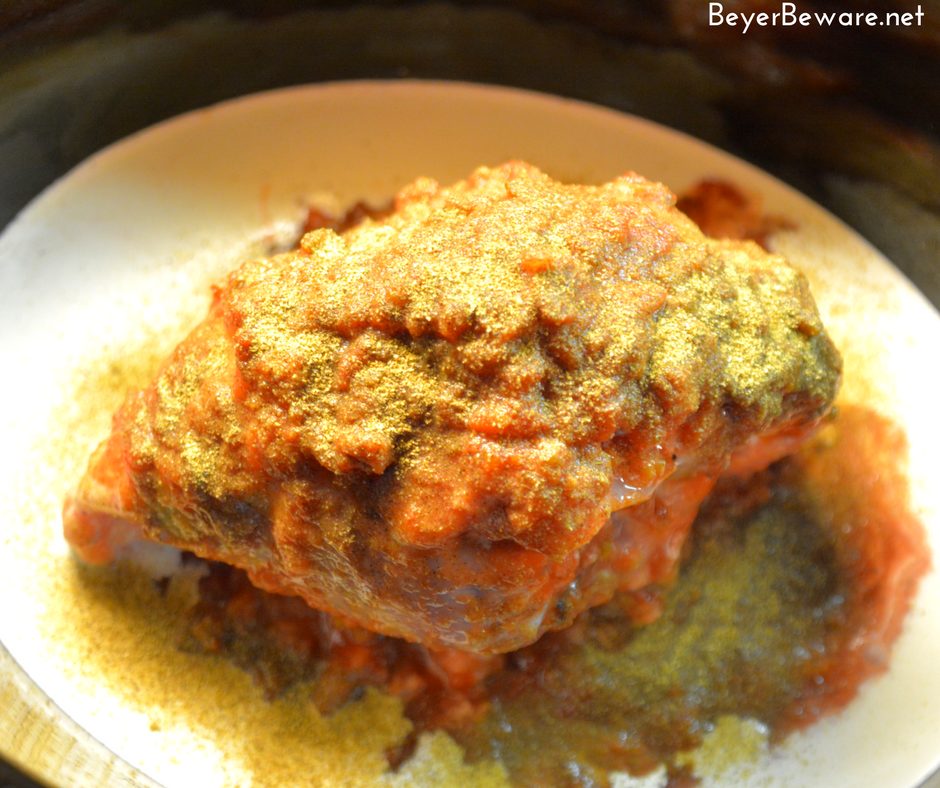 Then you just cook on low for 2-4 hours. You need the chicken to be fully cooked and then you can either cube it or shred it. When it is done cooking it will look something like this.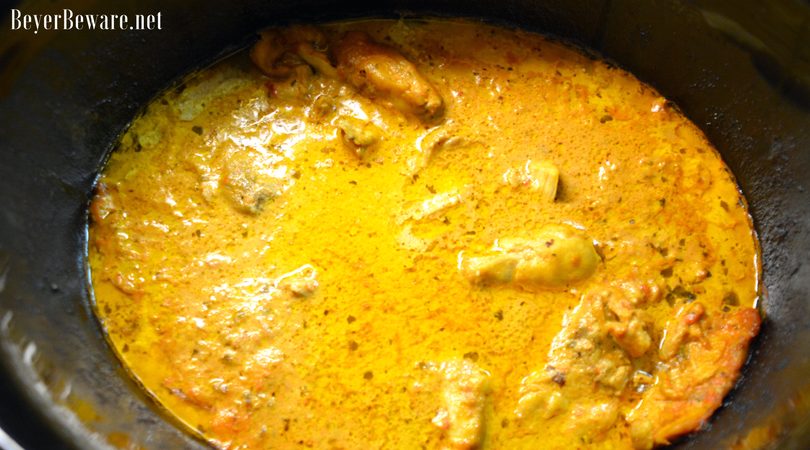 When you have shredded or chopped the chicken, place it back int he crock pot. Time for some cheese! Shred a cup of pepper jack and the Colby or Colby Jack.
Add the chicken broth and cheese into the crock pot and let the soup continue to cook for another hour. If you want a thicker broth soup, add a tablespoon of xanthan gum or cornstarch. Low-Carbers should use the xanthan gum. The xanthan gum worked perfectly in my soup.
Low-Carb Tortillas
When it comes to the tortilla toppings, I will be honest, I went without. However, some folks who aren't on keto and just watching their carbs should totally make tortilla strips with these [amazon_textlink asin='B075VKQ8KK' text='low-carb whole wheat tortillas' template='ProductLink' store='farmwifedrink-20' marketplace='US' link_id='e52a5bda-bb55-449c-af98-c1b0f7e9e68b'].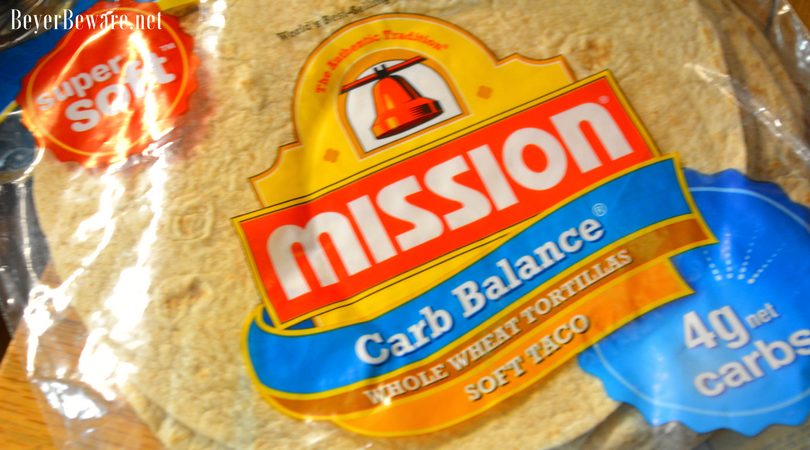 Cut them into strips and then drench the strips in butter. Place them on a bar or jelly-roll pan and bake on 350 for about 10-15 minutes till brown and crisp without burning them. Use them to top this crock pot low-carb chicken tortilla soup.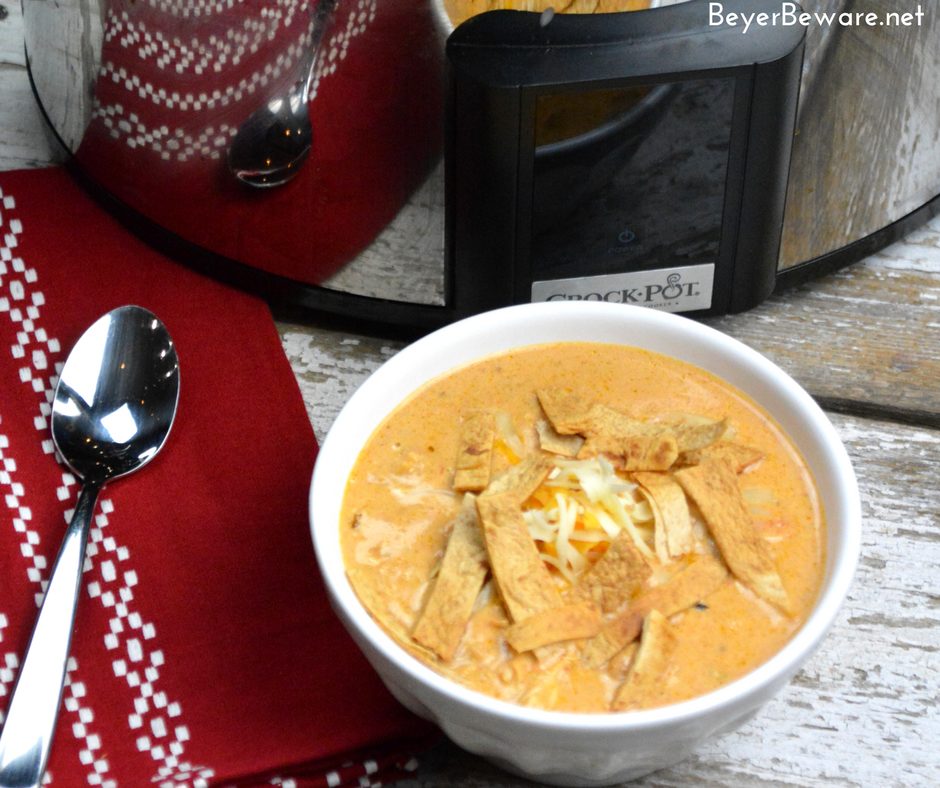 Top it with an additional helping of the Colby and Pepper Jack cheeses. Enjoy the leftovers too. Mine were delicious the next day too.
Tips for Making Low-Carb Soups
Use full-fat ingredients. Low-carb dairy products tend to have higher carb counts. Go for the full-fat dairy.
Watch for added sugar. Many seasonings are made with sugar in them. Read the ingredients in your seasoning mixes. If sugar is added to them, use the individual seasonings instead of a premade mix.
Don't overdo the garlic and onions. Both garlic and onions can carry more carbs than we think. Don't put too many in the soup.
Thicken with xanthan gum. If you want a thicker soup, don't reach for the flour or cornstarch. Go for the xanthan gum, but note it can get gummy. A little goes a long way.
Prep and Plan all of your meals. Check out how to stock your kitchen for low carb or keto dieting.
More Keto Soup Recipes
Crock Pot Low-Carb Lasagna Soup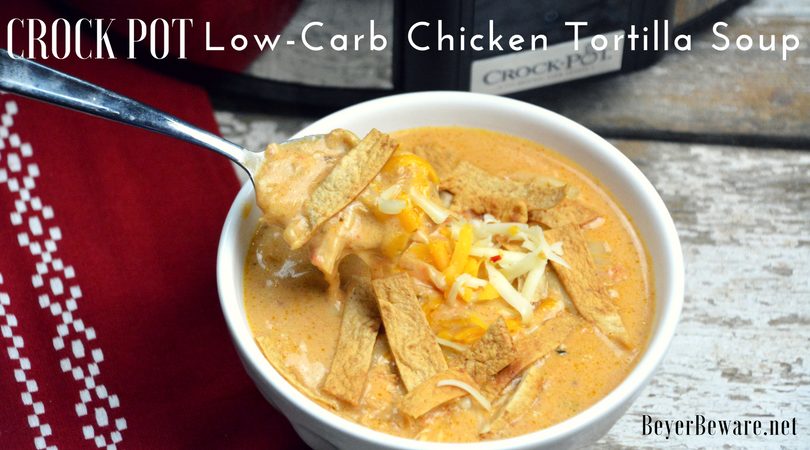 Looking for another version of chicken tortilla soup that isn't low carb? Check out this Max and Erma's Copycat Chicken Tortilla Soup Recipe.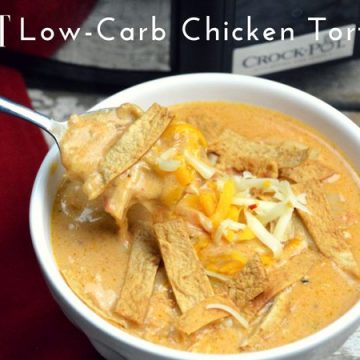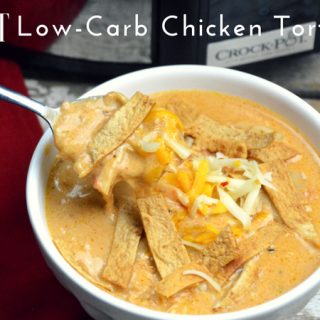 Crock Pot Low-Carb Chicken Tortilla Soup
I am obsessed with chicken tortilla soup from Max and Erma's. This crock pot low-carb chicken tortilla soup is creamy and hearty and will not leave you craving. #Keto #LowCarb
Print
Rate
Ingredients
2

pounds

boneless, skinless chicken thighs

1

cup

heavy whipping cream

half and half is fine if not on keto

1

cup

low-carb salsa

2

teaspoons

adobo seasoning

1

teaspoon

salt

2

cups

chicken broth

1

tablespoon

xanthan gum

cornstarch could be used too

8

ounces

colby or colby-jack cheese, shredded

8

ounces

pepper jack cheese, shredded

3

low-carb whole wheat tortillas

2

tablespoons

butter
Instructions
Place the chicken, cream, salsa, adobo seasoning and salt in the crock pot. Cook on low for 4 hours or chicken is completely cooked.

Shred or chop the chicken. Then add the chicken back to the crock pot.

Pour in the chicken broth and half of each of the cheeses.

For a thicker soup add one tablespoon of xanthan gum as well.

Cook on low for one more hour or until cheese is melted.

While the soup is cooking, make the tortilla strips by cutting the shells into strips. Dredge through butter and place on a pan and bake on 350 degrees for 10-15 minutes. Do not burn.

Serve the soup with the remaining shredded cheeses and tortilla strips.
Nutrition
Calories:
1098
kcal
|
Carbohydrates:
28
g
|
Protein:
77
g
|
Fat:
75
g
|
Saturated Fat:
43
g
|
Cholesterol:
416
mg
|
Sodium:
2678
mg
|
Potassium:
1015
mg
|
Fiber:
6
g
|
Sugar:
5
g
|
Vitamin A:
2416
IU
|
Vitamin C:
10
mg
|
Calcium:
958
mg
|
Iron:
4
mg
Other Low-Carb Soups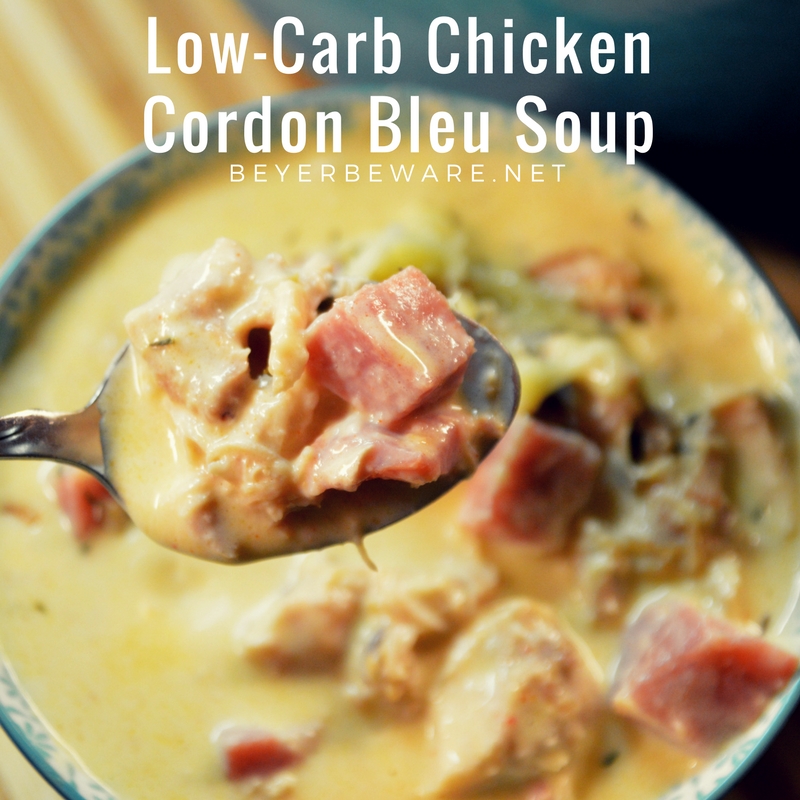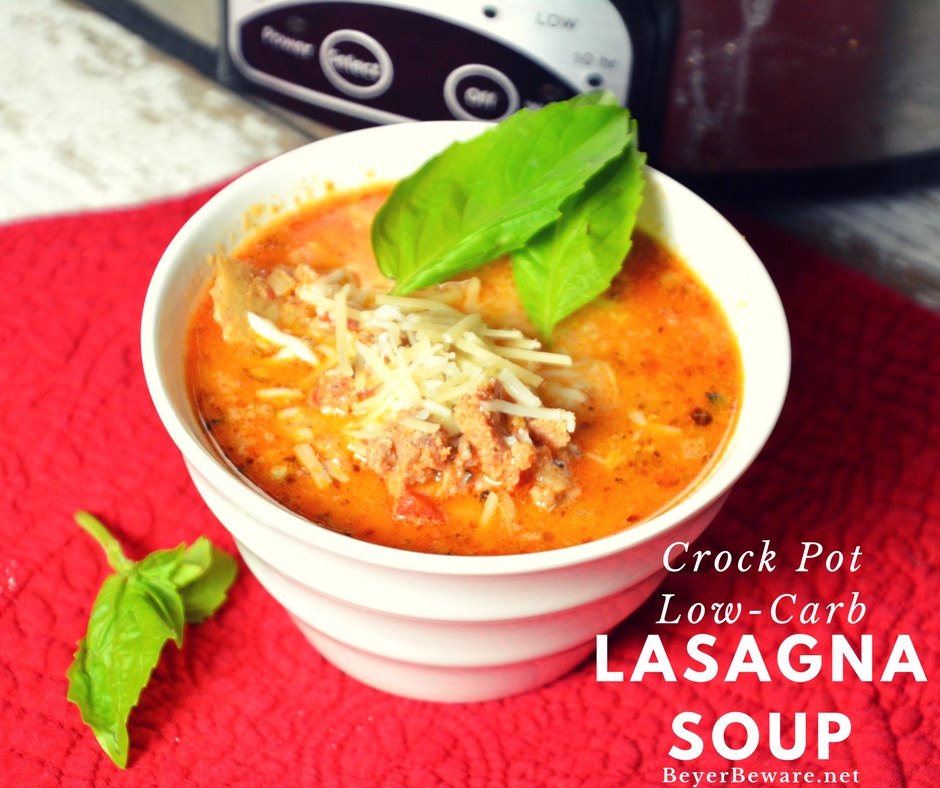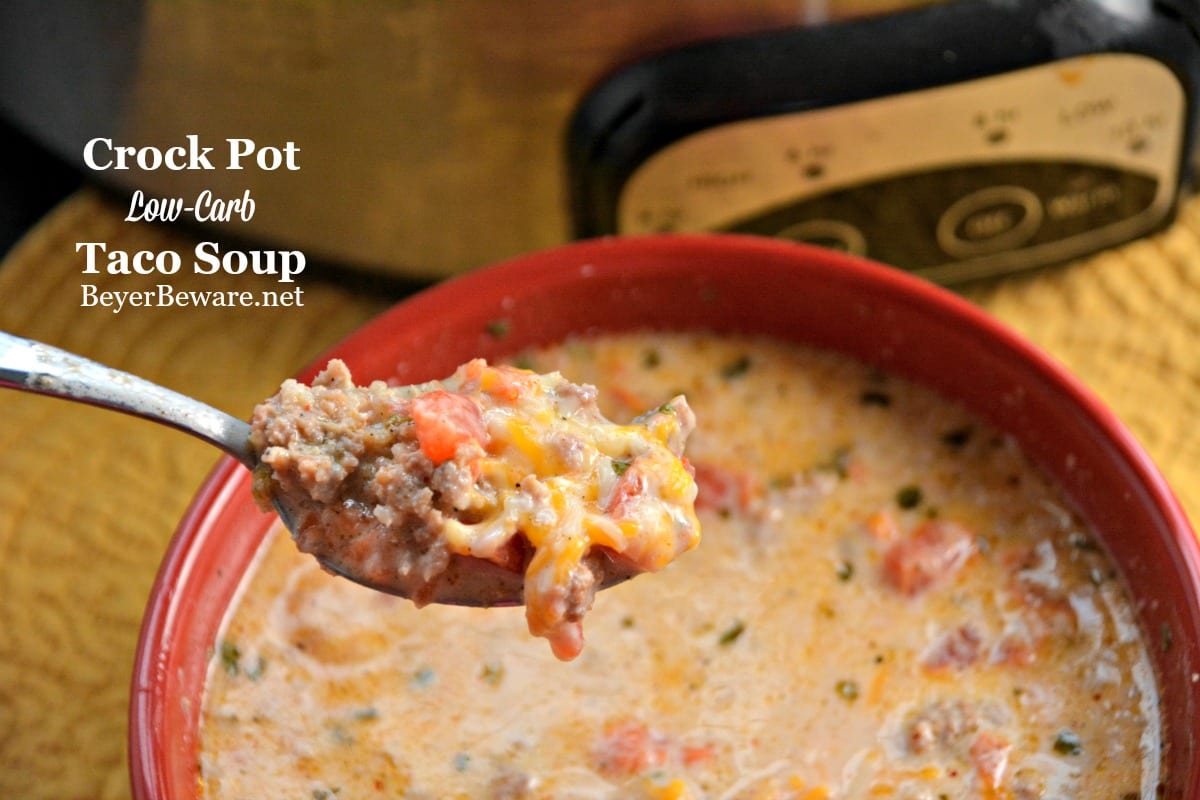 Affiliate links were used in this post. A portion of all purchases come back to me.
Check out all the great recipes on Weekend Potluck!