Disclosure: *This post may include amazon links. As an Amazon Associate, I earn from qualifying purchases.
All-in-the-crock-pot sloppy joes recipe is so easy to make requiring no precooking of the ground beef or veggies, just combine all the ingredients in the crock pot and let it cook all day. Since there is never enough time during the school year, this is a perfect weeknight meal. All we do is rush to school, rush home to just rush to practice. When are people to eat let alone make the meal? Hence, I keep coming up with recipes that require few dishes, few steps, and my kids will eat. This all-in-the-crock pot sloppy joe recipe meets all of that criteria and is made with ground beef which is always on hand.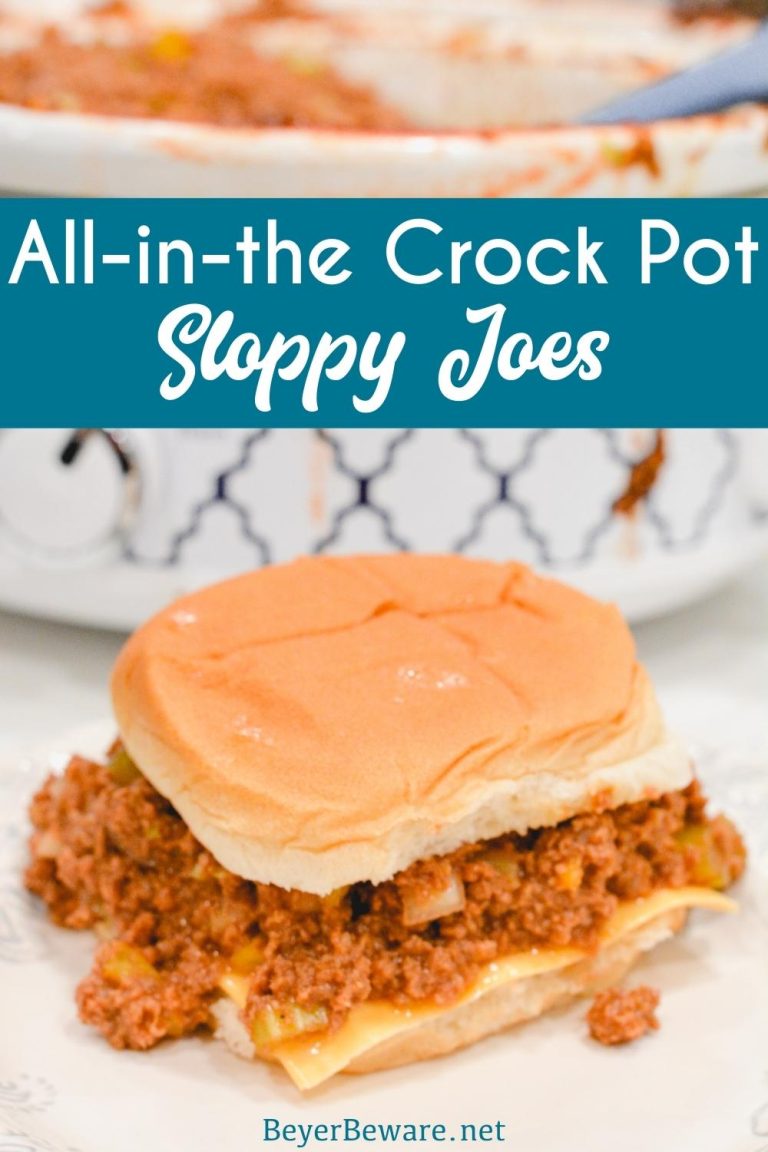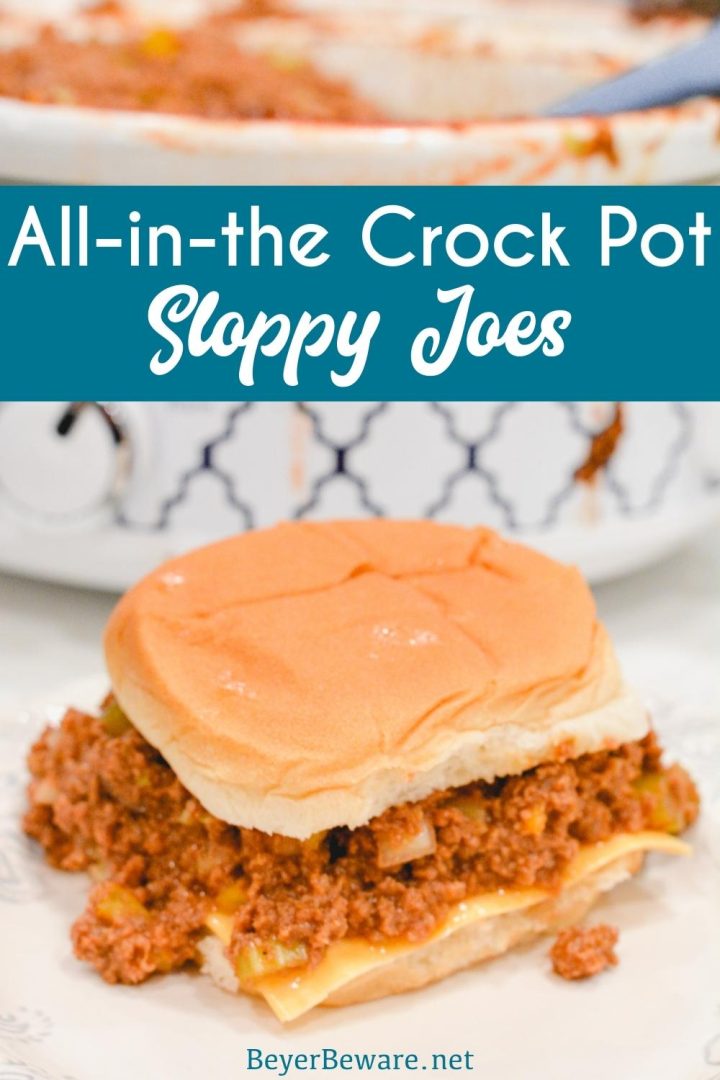 My favorite sloppy joes recipe is a huge recipe. Enough to feed 20 people. Naturally, I decided this should be the inspiration for my smaller and easier-to-make sloppy joes recipe. This crock pot sloppy joe recipe is as easy as can be to throw together on a hectic morning too.
Sloppy Joe Recipe Ingredients
The ingredients for this sloppy joe recipe are just like the ingredients for any sloppy joe recipe. None of these ingredients should be hard to find, and if there is a flavor you don't love, trust the process the first time to bring all these ingredients together for optimal flavor.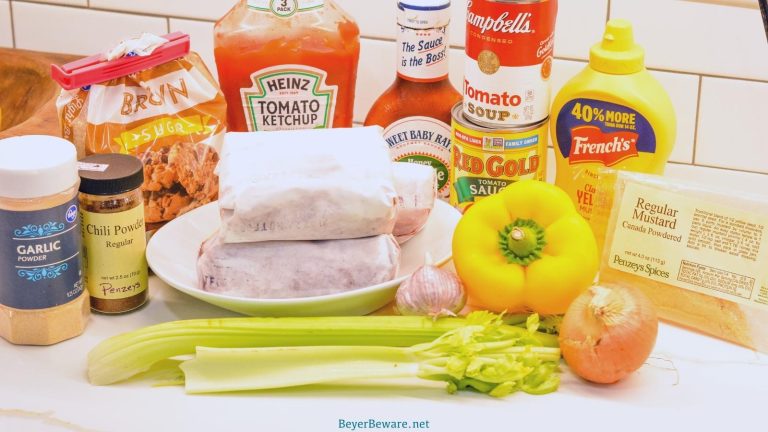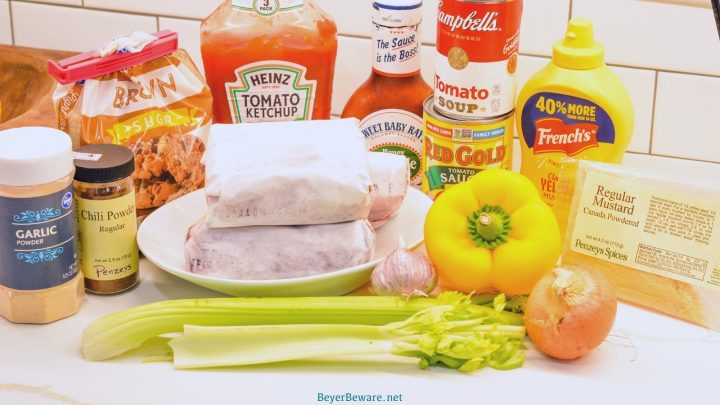 Ground Beef and Pork - I actually like using a combination of both hamburger and ground pork. You can just use the ground beef you like. Ground turkey could also be used.
Onions - White or sweet onions work best for this recipe.
Celery - Celery chopped up just gives more texture to the sloppy joes.
Bell Pepper - Green bell pepper is what I tend to use because they are the cheapest. However, red, yellow, or orange bell peppers will also work.
Tomato Soup - The good old canned tomato soup. Nothing fancy is needed here.
Tomato Paste or Sauce - You need 1 can or 2 cups of sauce. You can use paste and then add water to it to get to the three cups.
Ketchup - Traditional ketchup works just fine. Whatever brand you prefer.
Mustard - Regular yellow mustard works the best here. In a pinch, you can also use dijon or spicy brown mustard.
Barbecue Sauce - Your favorite barbecue sauce works. Spicier sauces will result in spicier sloppy joes.
Worcestershire Sauce
Brown Sugar - Light brown sugar is my go-to version. Dark brown sugar will work just fine too.
Dry Mustard - If you don't have dry mustard, use extra liquid mustard.
Chili Powder - Your level of heat is your choice. A mild chili powder works just fine for this sloppy joe recipe.
Garlic Powder - Fresh garlic can also be used in place of the garlic powder.
How to Make Sloppy Joe Recipe without Precooking the Meat
Since this recipe requires no precooking, you just need to chop up the vegetables to prep the recipe. Then dump it in the crock pot. Easy as can be. If you have frozen ground beef, get it out the night before to thaw or do a quick defrost in the microwave.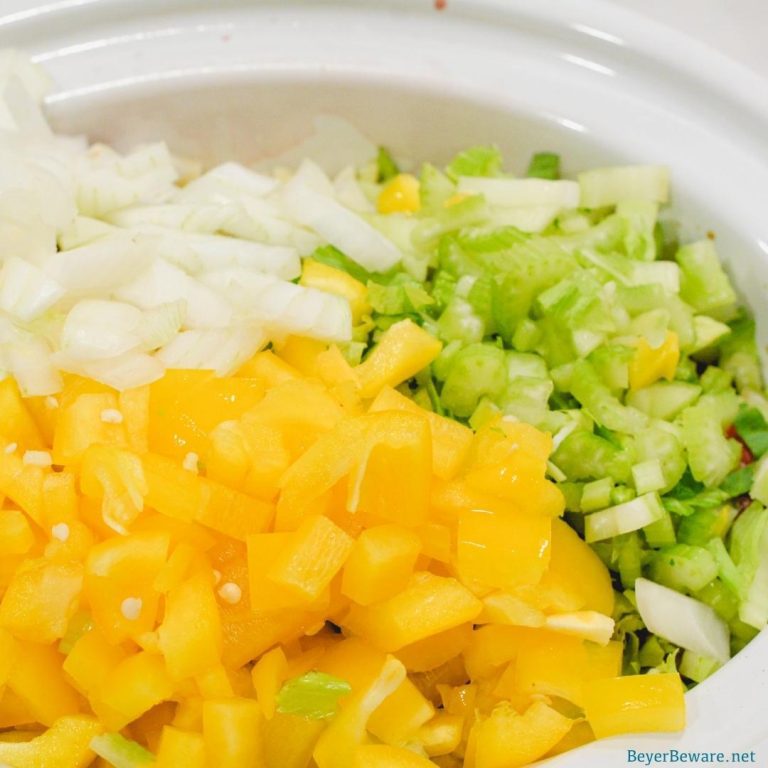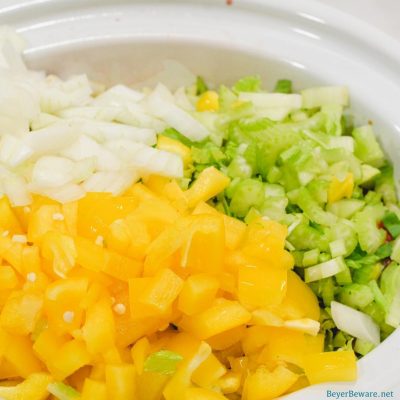 It begins with adding ground beef and diced onions, peppers, and celery to the crock pot. Add Worcestershire sauce.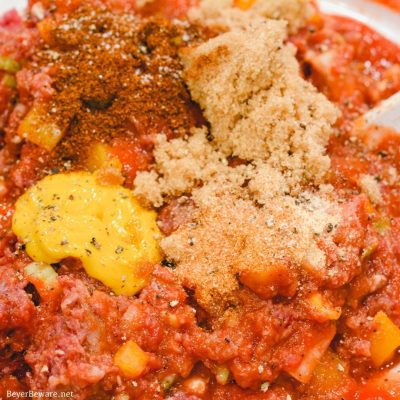 Then dump all the ingredients over top of the meat and veggies. Stir before putting the lid on the crock pot.
Cook on low for 8 hours or high for 4 hours. Stir occasionally to continue breaking up the meat. When I came home angels were singing as I entered the house. I popped open the lid to the crock pot, broke up the meat, and stirred the mixture.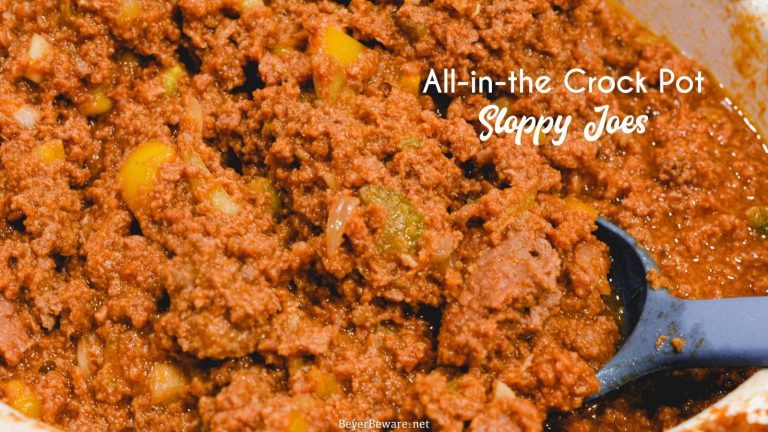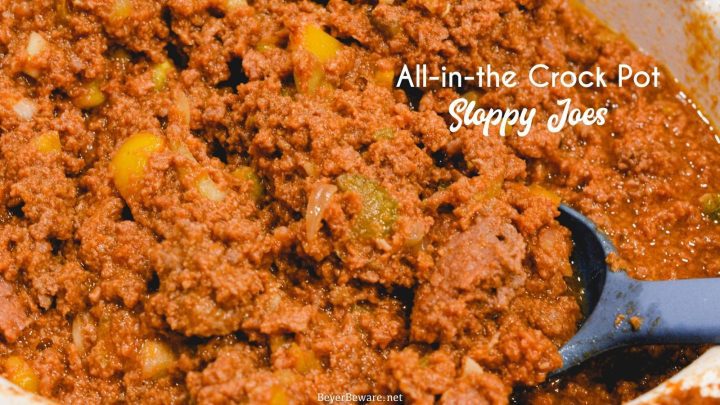 The great thing about this crock pot sloppy joes recipe is that we could eat in shifts too. Seriously makes it easier to feed the revolving door of eaters.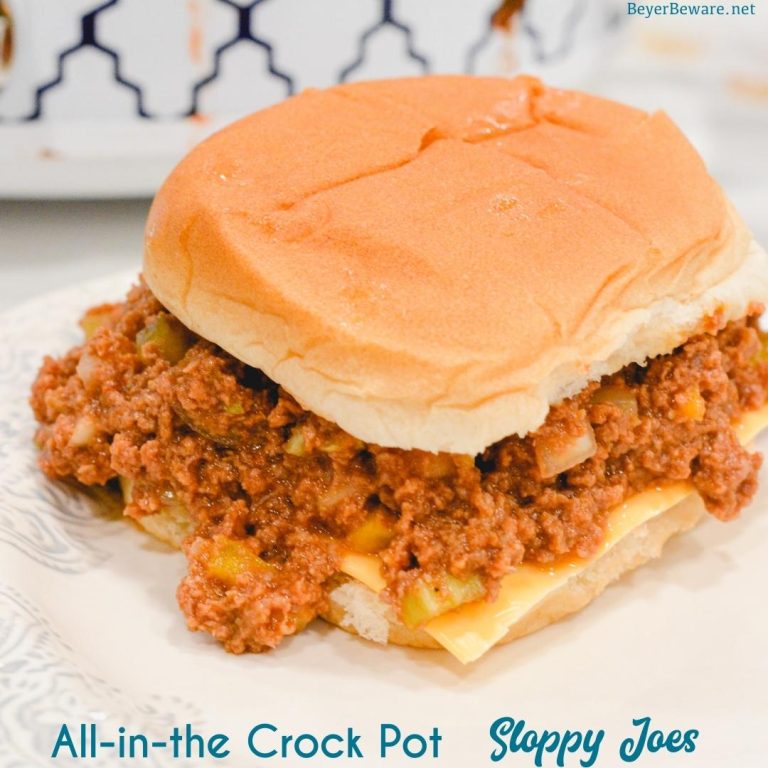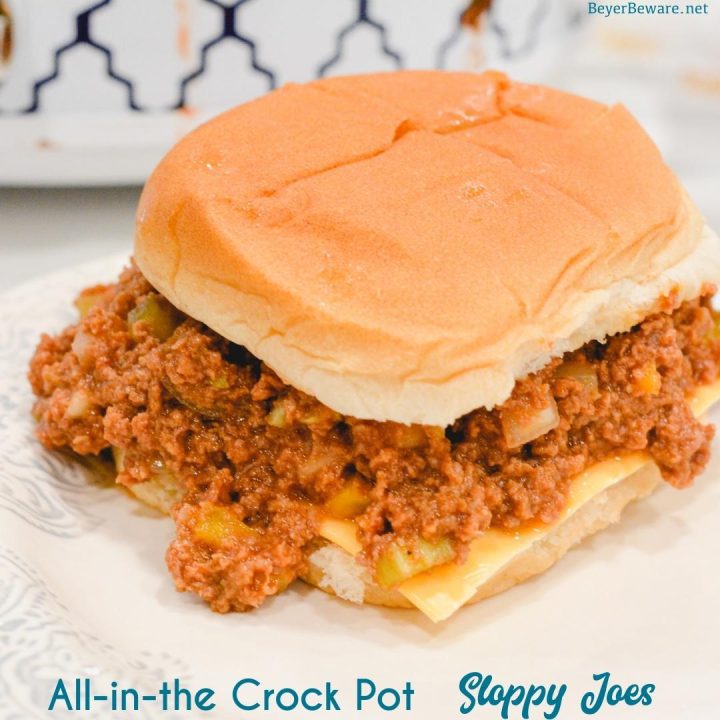 Tips for Making the Best Crock Pot Sloppy Joes Recipe
Ground Beef Buying Tips - The meat I use in sloppy joes is a lot of times a pound of ground beef and a pound of ground pork. If you only have beef, just use beef. Since we also have a freezer full of pork from raising 4-H pigs, I usually mix pork and beef in all of my dishes. If you are buying your meat at the grocery store, ground pork can be hard to find. Don't substitute pork sausage. Just use all beef. And if you are using meat at the grocery store, go lean. Buy a 90/10 ground beef. You don't brown the meat prior to the crock pot so you don't want 20% fat in the crock pot when you get home. That is a lot of grease.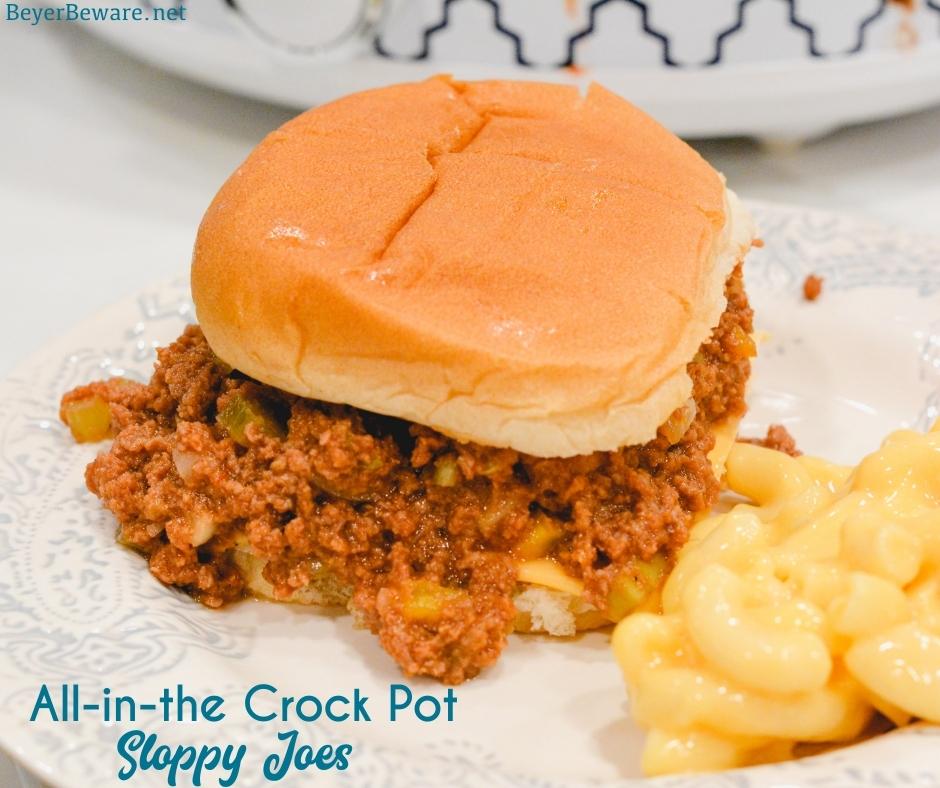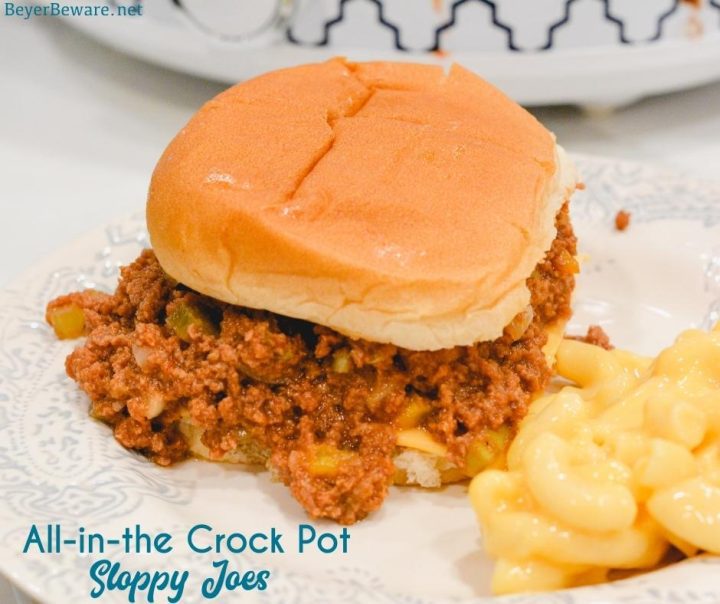 Storing the Leftovers
And the leftovers, because you should have a few can be used for coney dogs. Cook once, and eat dinner twice. My kind of cooking!
Refrigerator - Keep the leftover sloppy joes in an airtight plastic or glass container for 3 days.
Freezer - The sloppy joe leftovers freeze great too. Pour into a freezer bag and seal eliminating as much air as possible. Keep in the freezer for 1 month.
Easy Ground Beef Recipes
I am the queen of ground beef recipes. I am always looking for unique and new recipes to use ground beef. Here are my family's favorite ground beef recipes.
Baked Ground Beef Tacos
Creamy ground beef baked tacos are made with corn or flour shells, ground beef, taco seasoning, cream cheese, and salsa before topping with shredded cheese.
Get the Recipe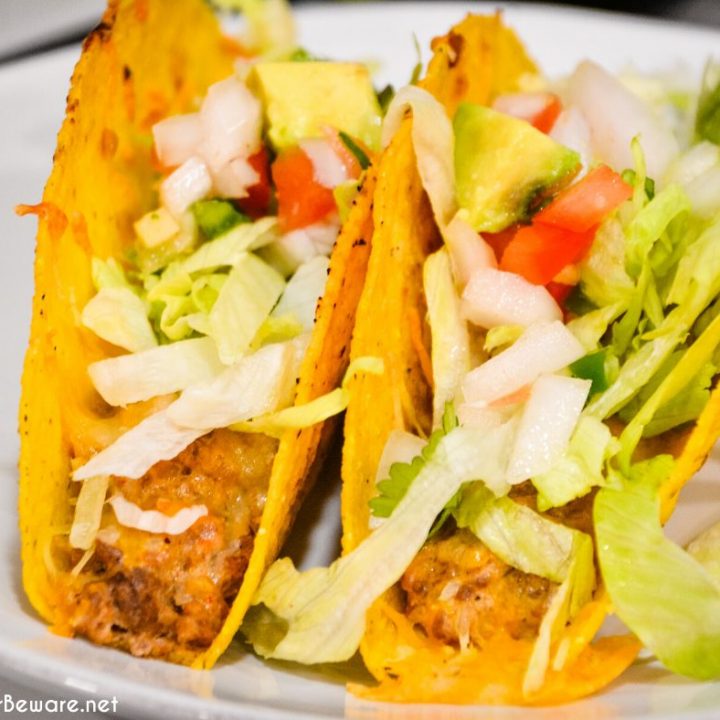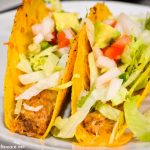 Ground Beef Stroganoff
Ground beef stroganoff is a quick weeknight meal that uses ground beef combined with onions, mushrooms, cream of mushroom, and sour cream then served over noodles and rice.
Get the Recipe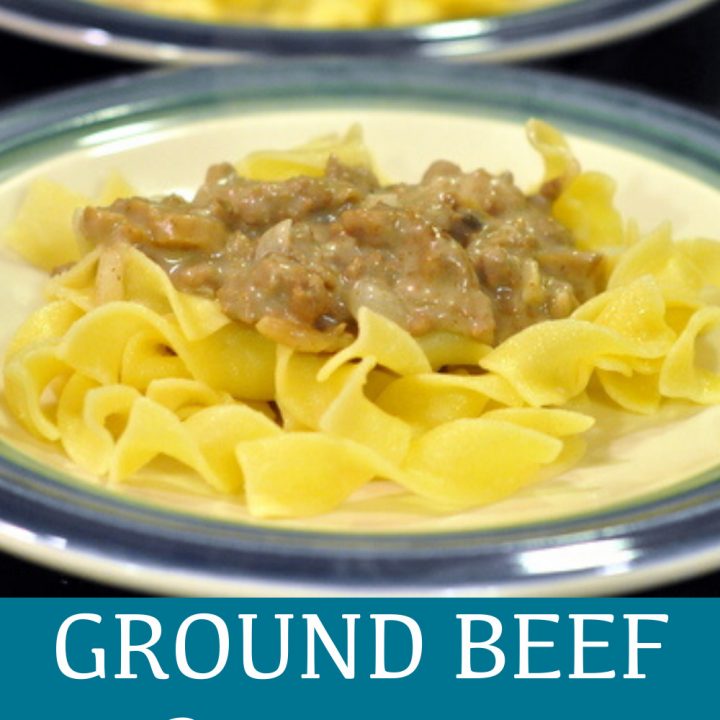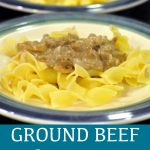 Cheesy Hamburger and Noodle Casserole
Cheesy hamburger and noodle casserole is an easy dinner recipe made with ground beef, noodles, tomato soup, and cheese for homemade hamburger helper kind of meal.
Get the Recipe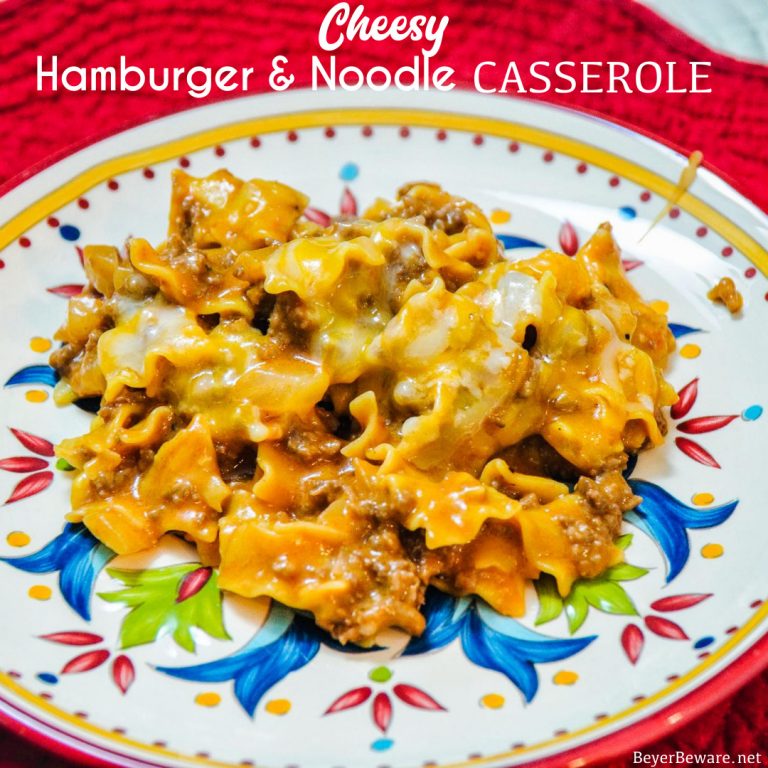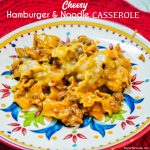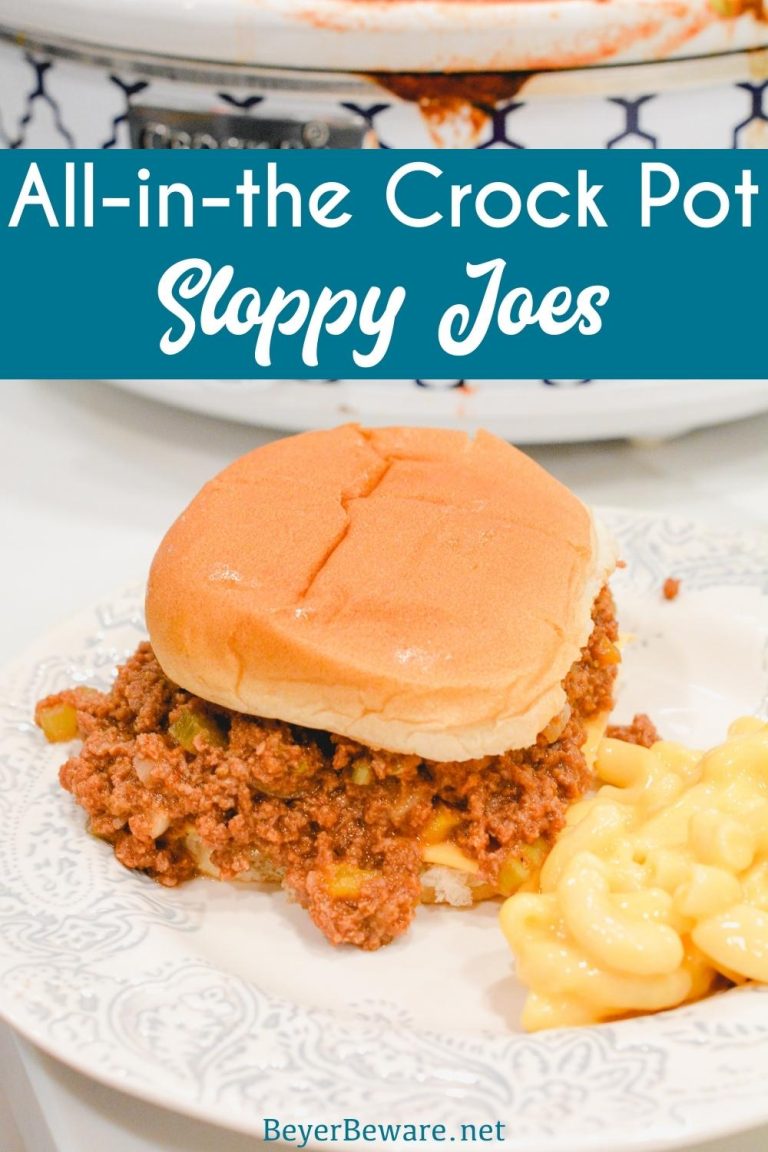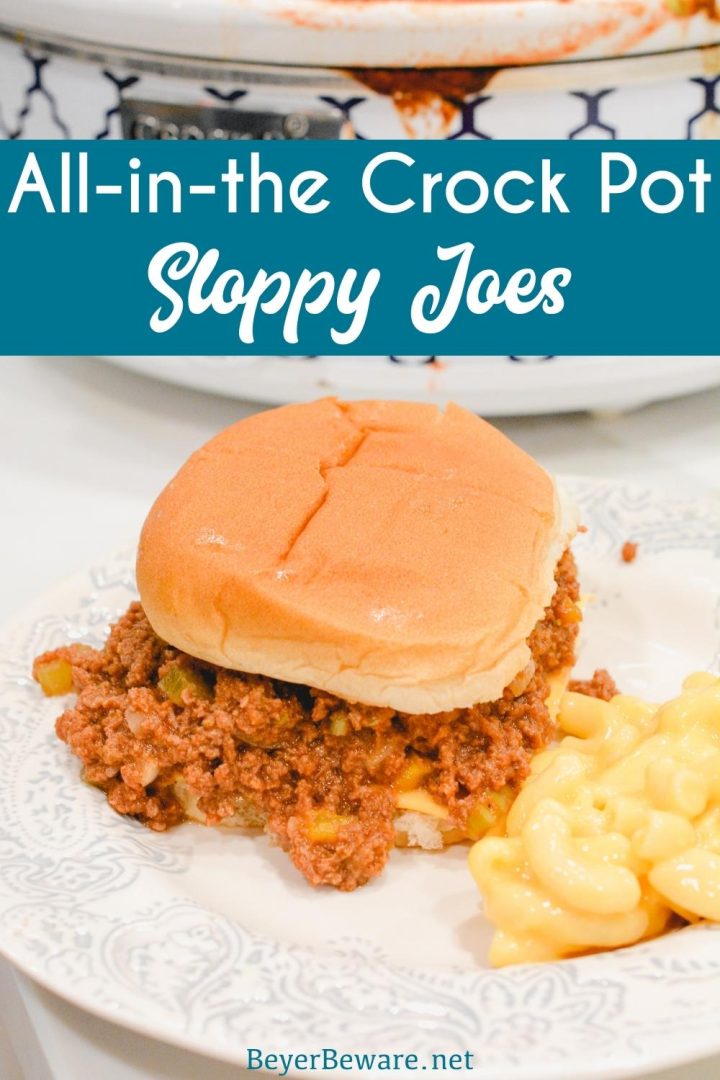 📖 Recipe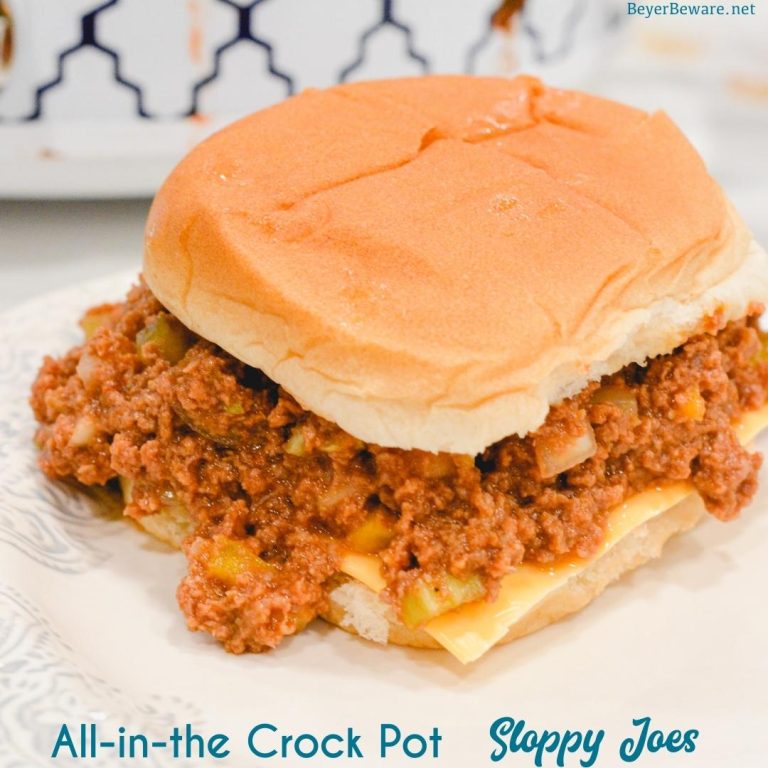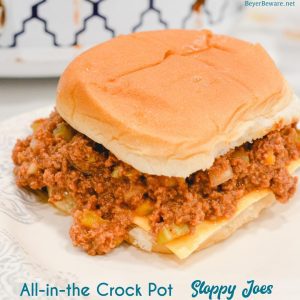 All In the Crock Pot Sloppy Joes Recipe
All-in-the-crock-pot sloppy joes are so easy to make requiring no precooking of the ground beef or veggies, just combine all the ingredients in the crock pot and let it cook all day.
Print
Rate
Ingredients
2

lbs

ground beef or pork

½

cup

onion

finely chopped

2

stalks of celery

finely chopped

1, 14.5

oz

cans of tomato sauce

1, 10

oz

cans of tomato soup

¼

cup

brown sugar

¼

cup

ketchup

¼

cup

barbecue sauce

1

tablespoons

Worcestershire sauce

1 ½

teaspoon

dry mustard

1

tablespoon

prepared mustard

1

teaspoon

chili powder

1

teaspoons

garlic powder
Instructions
Put all the ingredients into the crock pot, stir to combine fully. No need to precook the ground meat.

Cook on low for 4 hours.

Serve on buns.
Nutrition
Calories:
388
kcal
|
Carbohydrates:
23
g
|
Protein:
21
g
|
Fat:
23
g
|
Saturated Fat:
9
g
|
Cholesterol:
81
mg
|
Sodium:
720
mg
|
Potassium:
802
mg
|
Fiber:
2
g
|
Sugar:
18
g
|
Vitamin A:
523
IU
|
Vitamin C:
10
mg
|
Calcium:
46
mg
|
Iron:
3
mg