Disclosure: *This post may include amazon links. As an Amazon Associate, I earn from qualifying purchases.
As Halloween approaches, it's time to get into the spooky spirit of the season! While the holiday is often associated with candies and sweet treats, there's no reason you can't enjoy some savory delights too. If you're looking for a Halloween-themed appetizer that's both spooky and nutritious, we have just the treat for you: Devilish Egg Salad Stuffed Veggies like celery, peppers, and cucumbers. Using Eggland's Best Eggs means when compared to other eggs have 6x higher levels of vitamin D and 10x higher levels of vitamin E. That makes these ghoulishly yummy snacks perfect for parties, gatherings, or just a fun snack before heading out for some trick-or-treating.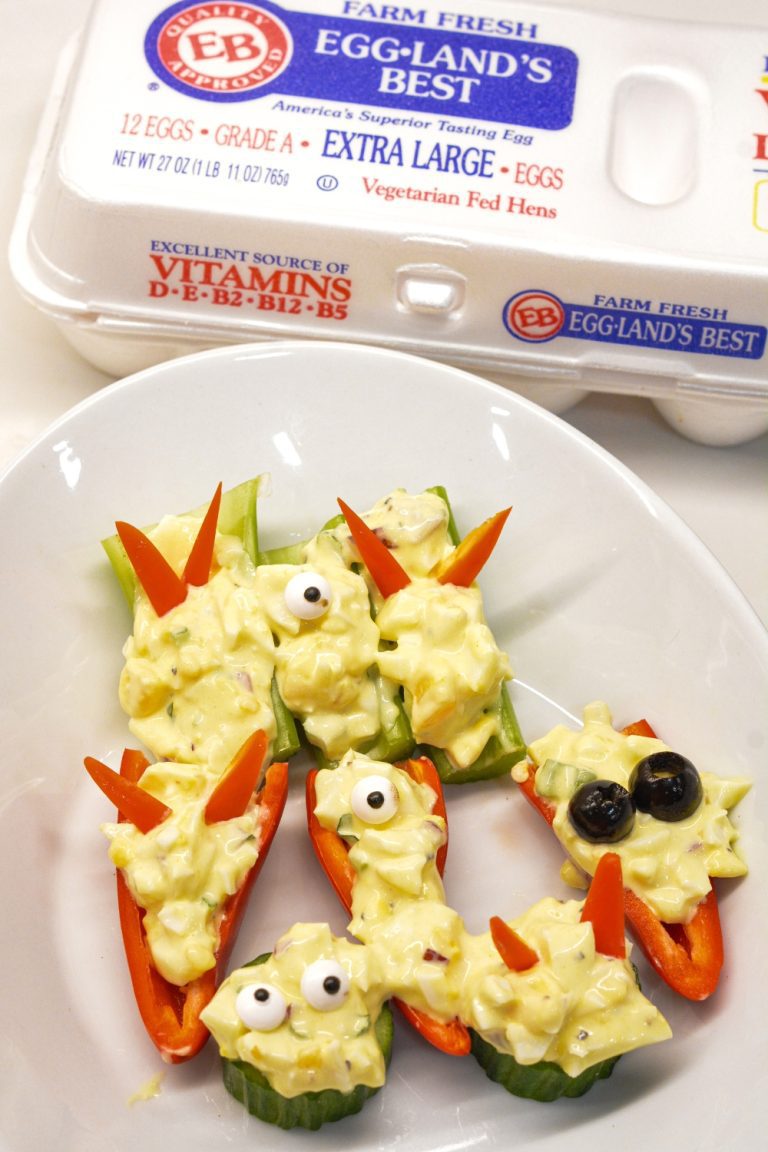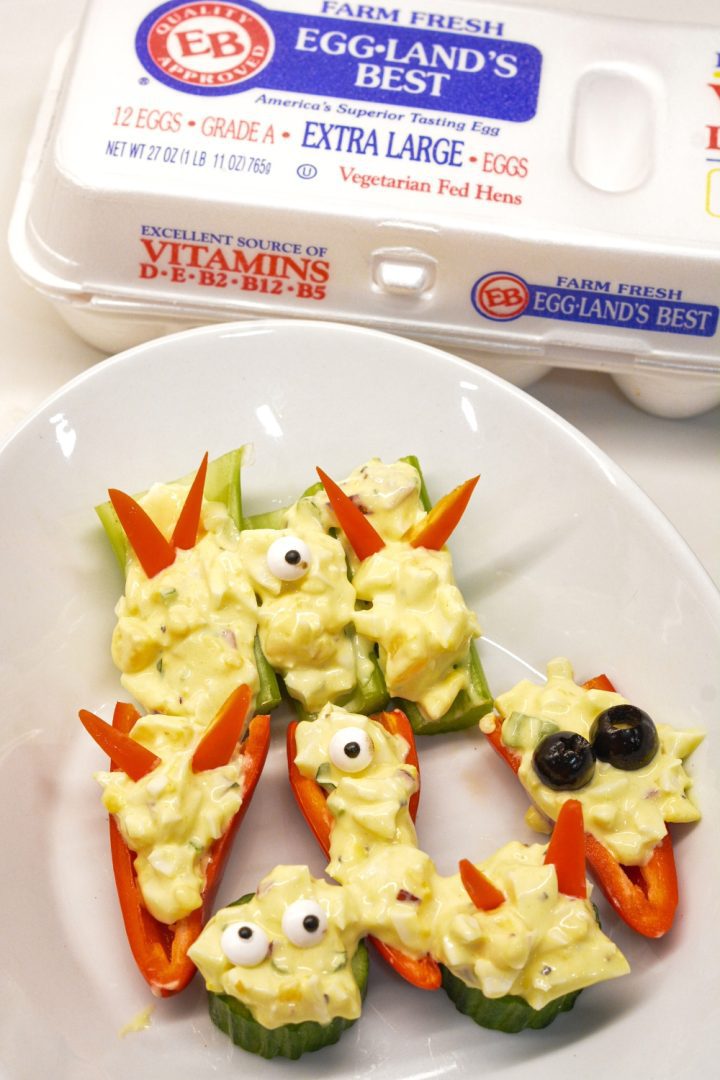 We love anything hard-boiled egg at our house. This is why I have mastered the art of the easy-to-peel hard-boiled egg. Or rather hard steamed egg. We love this hard boiled egg breakfast casserole in addition to this bacon ranch egg salad recipe. The everything bagel stuffed celery though is what inspired this recipe.
Jump to:
Ingredients for Devilish Egg Salad
Use a clear shot of the ingredients for this recipe, prepped, and labeled if necessary. Add a paragraph of content describing why these ingredients were chosen. Insert the ingredients into the list below, omitting quantities.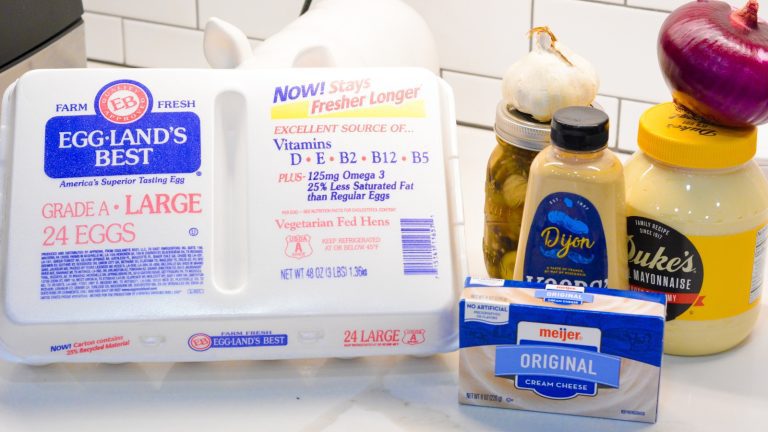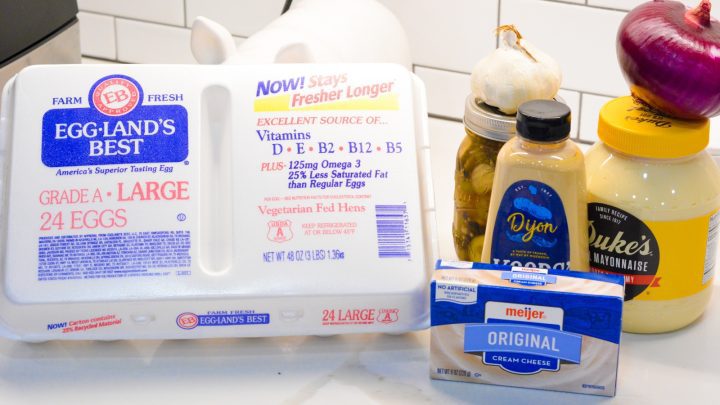 Hard-boiled eggs - Make steamed hard eggs with Eggland's Best Eggs. Eggland's Best places all of its eggs in refrigeration within 24 hours of being laid and will not accept eggs that have not been cooled within this prescribed timeframe standard. This makes them the freshest eggs you can get when compared to other eggs.
Mayonnaise - Your preferred brand of mayo will work in this recipe. Regular mayonnaise works great but low-fat can also be used.
Cream Cheese - Either blocked cream cheese or whipped cream cheese will in this recipe. The cream cheese just needs to be at room temperature.
Dijon mustard - The fancy light yellow mustard. Regular yellow mustard works too
Pickle Juice - I love the flavor from my homemade refrigerator pickles in all things deviled eggs and egg salad.
Red Onion - Red onion is the salad onion. Shallots are also a great substitute for this salad. Finely dice the onion the egg salad.
Celery - For the celery - use the stalk and the leaves - chopped up finely. The leaves also add great flavor. Cut the stalks in two to three inch long pieces for stuffing with the egg salad too.
Mini Sweet Peppers - The sweet mini peppers are perfect when cut in half and stuffed with egg salad.
Cucumbers - English cucumbers cut inch slices are the perfect vehicle for carrying dollops of egg salad.
Salt and pepper to taste
Black olives, mini sweet peppers, roasted red peppers (for decoration)
Other Egg Salad addins to make this classic egg salad recipe even fancier can include: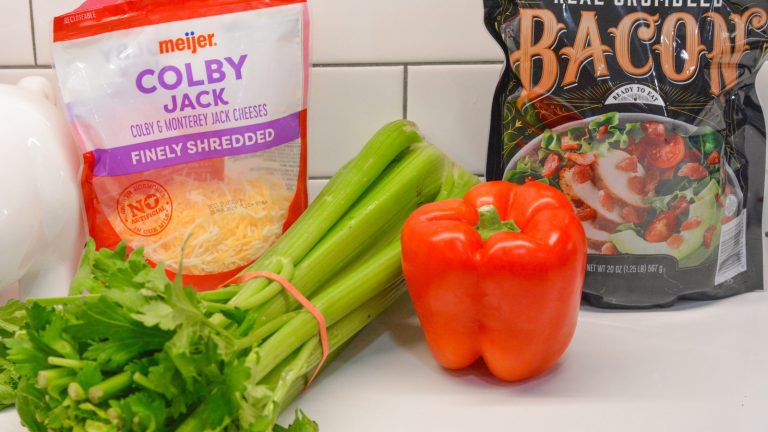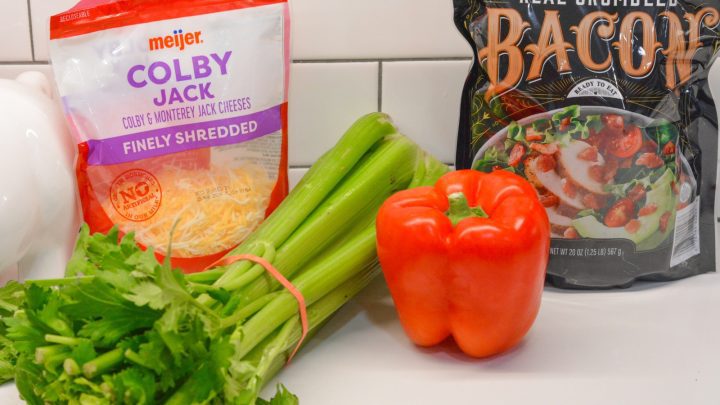 Bacon
Shredded Cheese
Pickles
Peppers
See recipe card for quantities.
Instructions on How to Make Spooky Egg Salad Snacks
Any egg salad starts with fresh, high quality eggs. So when you are staring at the eggs at the grocery store, consider Eggland's Best Eggs. From their unique hen feed and strict quality standards, to our network of USDA-inspected local farms all over the United States, you can be confident that a any egg with the EB stamp on the shell is a nutritionally superior egg that delivers farm-fresh taste.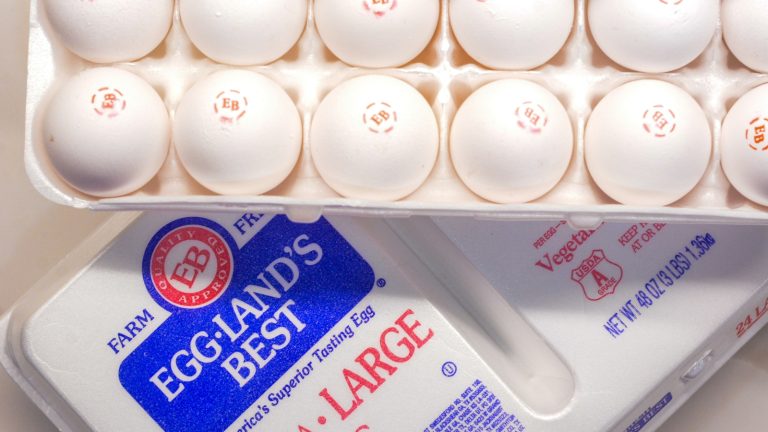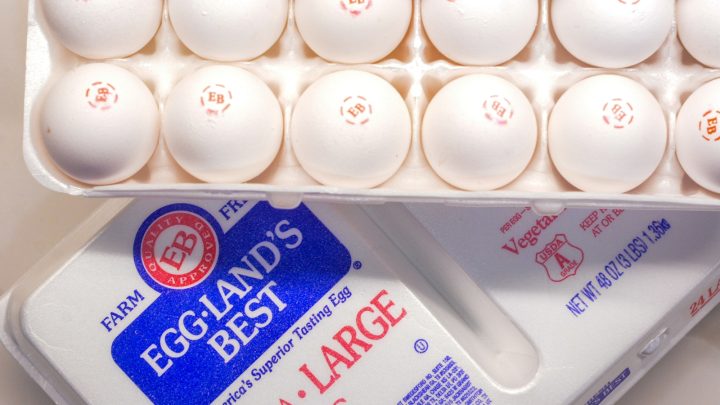 1. Make the Hard-Boiled Eggs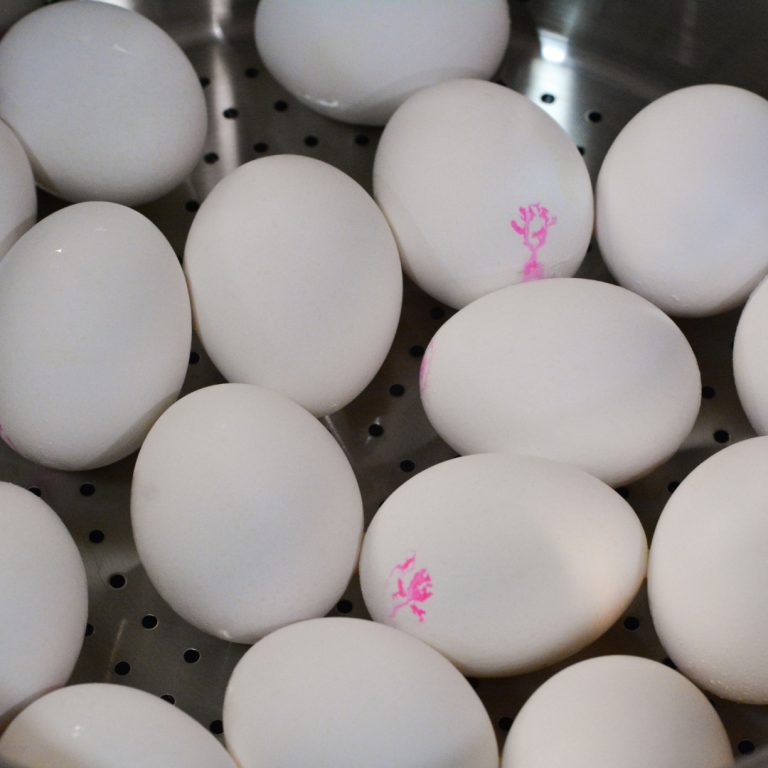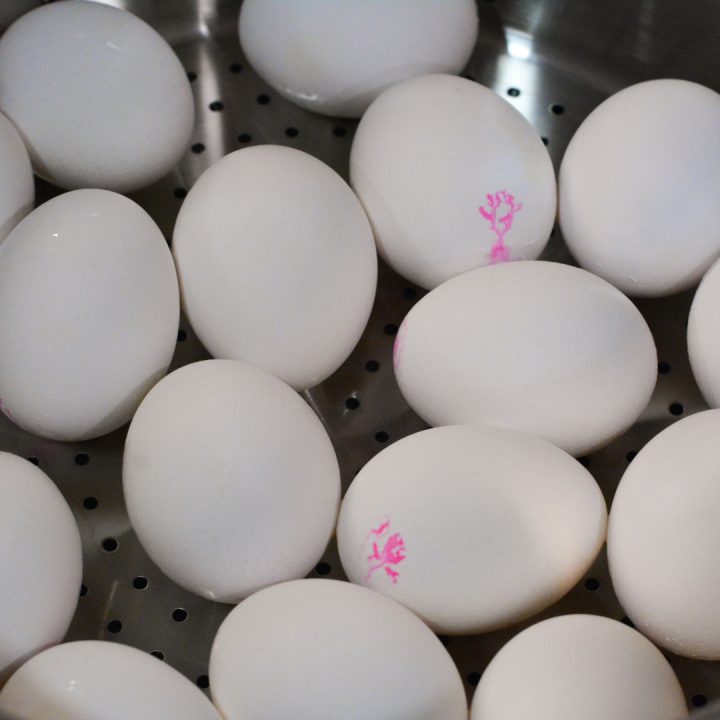 Start by hard-boiling your eggs. Or in my case hard-steamed eggs. Place the eggs in a steamer pan over a few inches of water, cover with a lid, and bring the water to a boil. Once steam is rattling the lid, let them steam for about 9-12 minutes.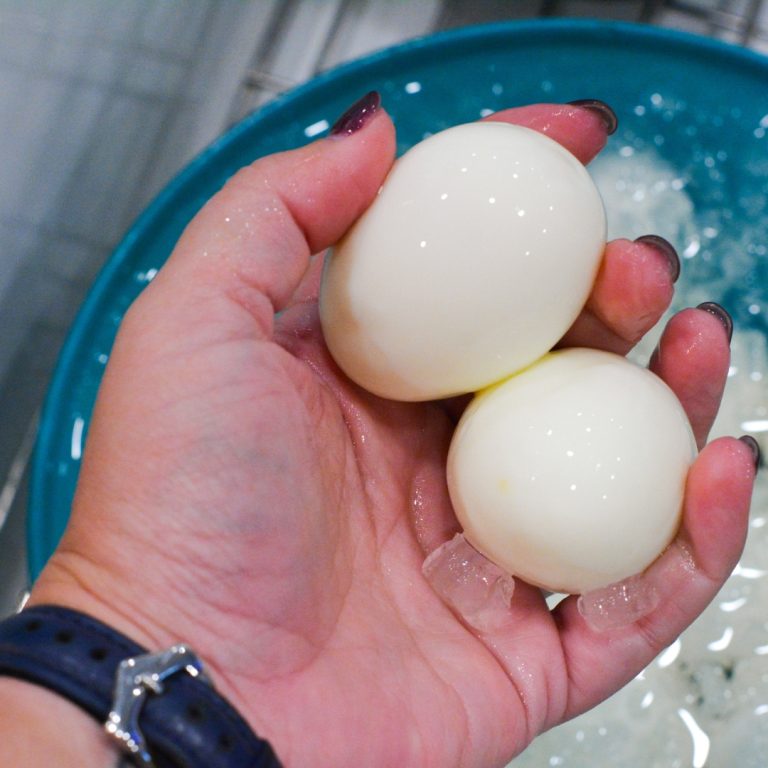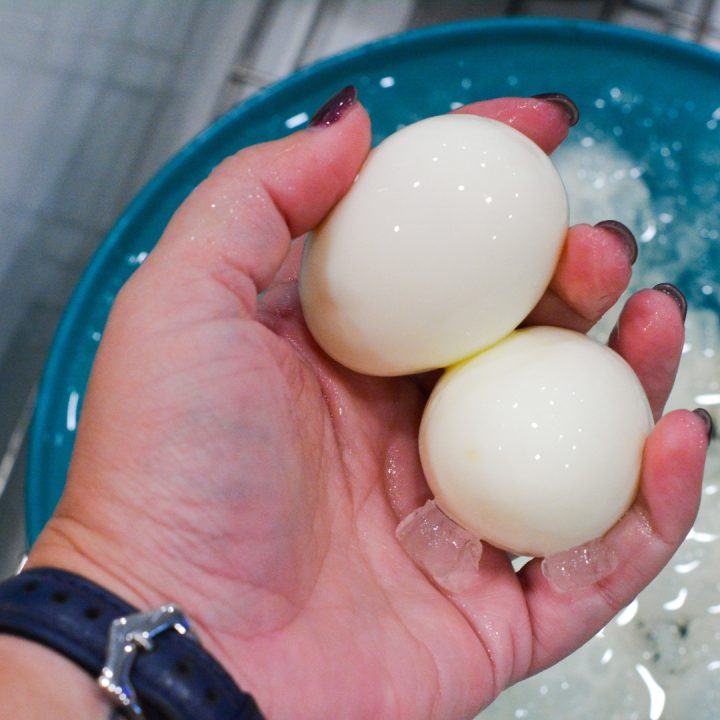 Then, crack the eggs by shaking them in the steamer, transfer the eggs to a bowl of ice water, and let them cool for a few minutes.
2. Make the Egg Salad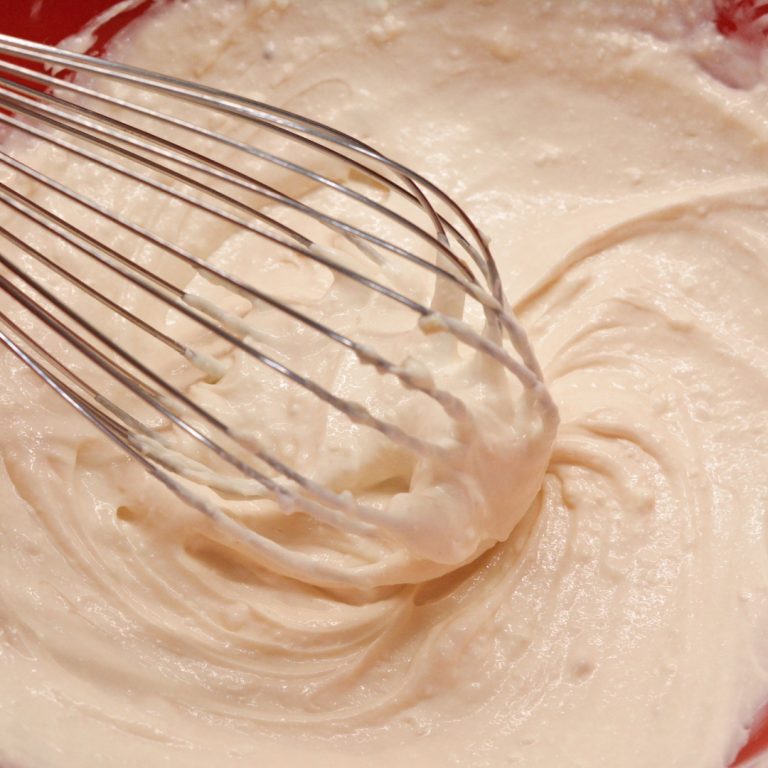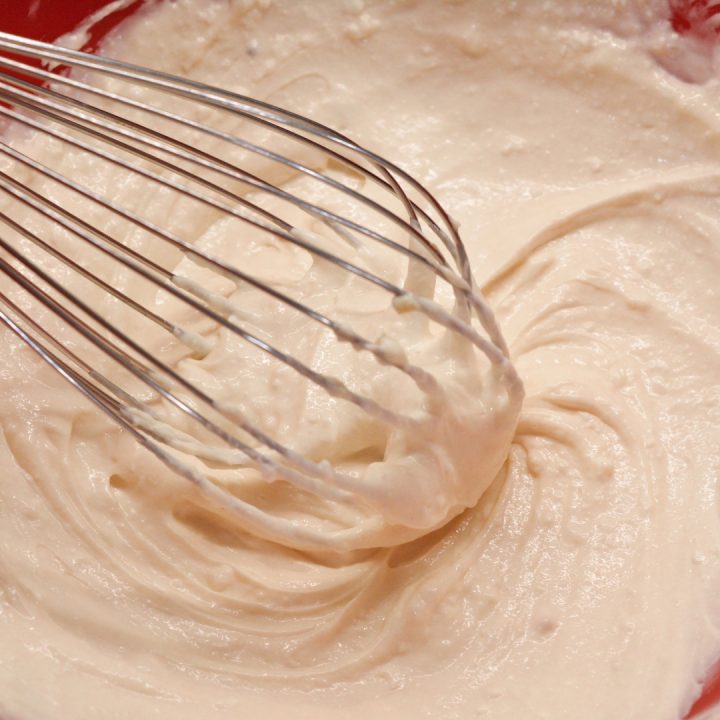 In a mixing bowl, combine the cream cheese, mayonnaise, Dijon mustard, and pickle juice. Whisk until everything is well incorporated.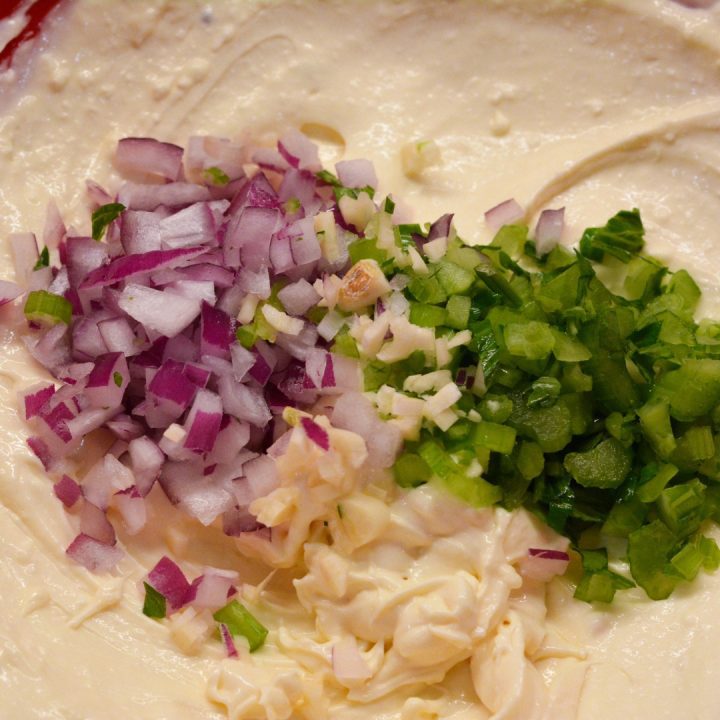 Next add the finely chopped onions, celery, and garlic to the egg salad dressing. Stir to completely combine.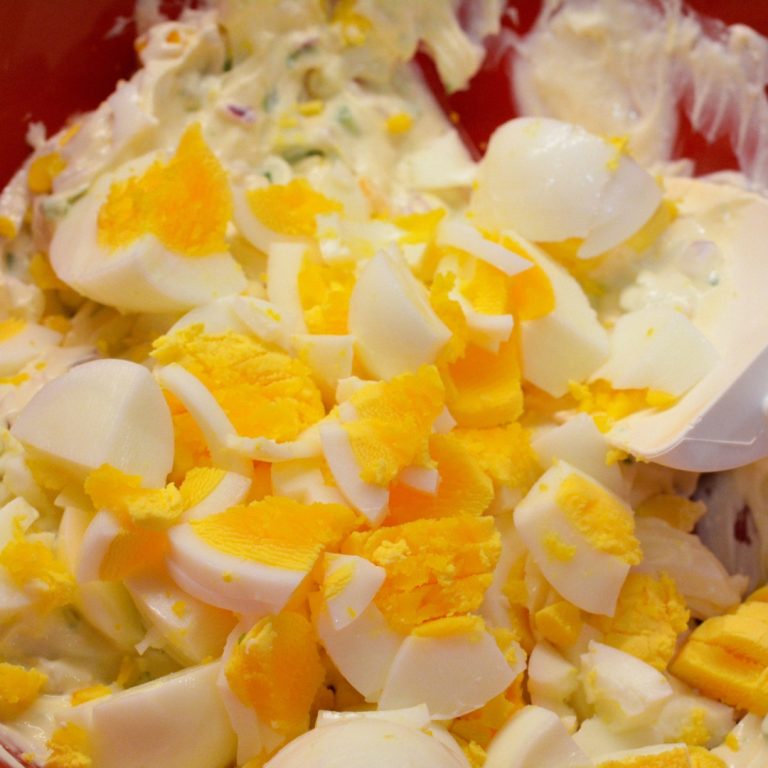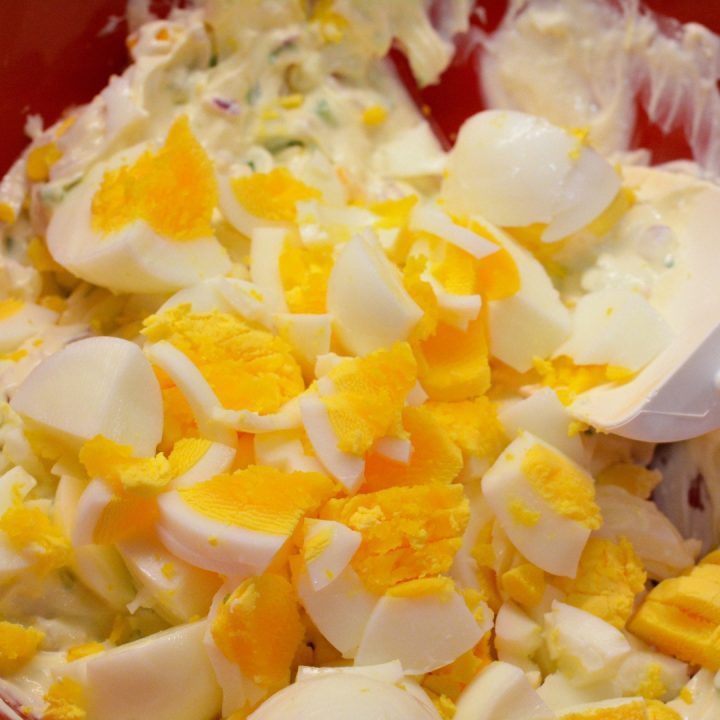 Next, add the chopped eggs. You can use an egg slicer for neat, even pieces. You can also finely chop the hard-boiled eggs on a cutting board. Season with salt and pepper.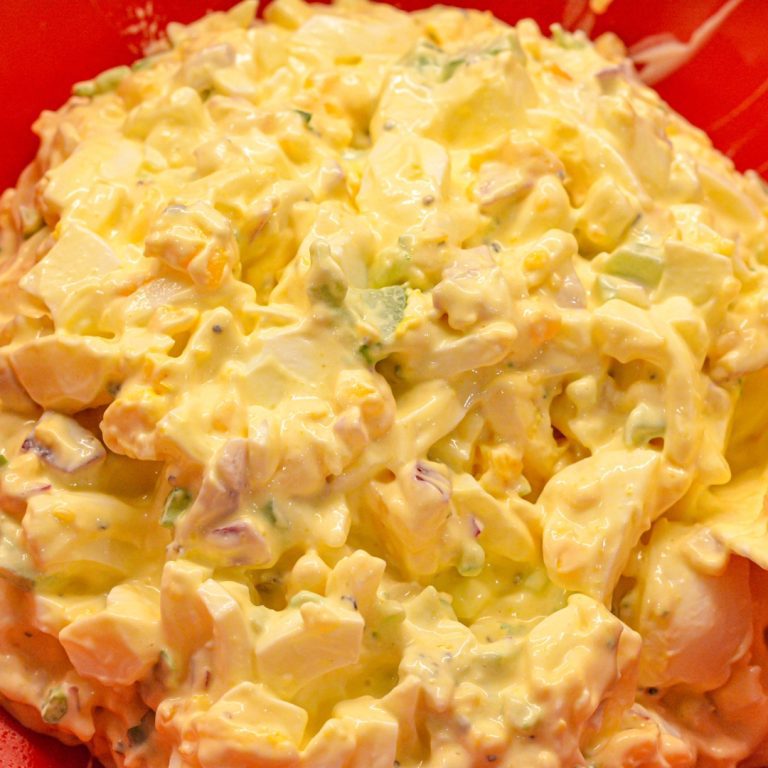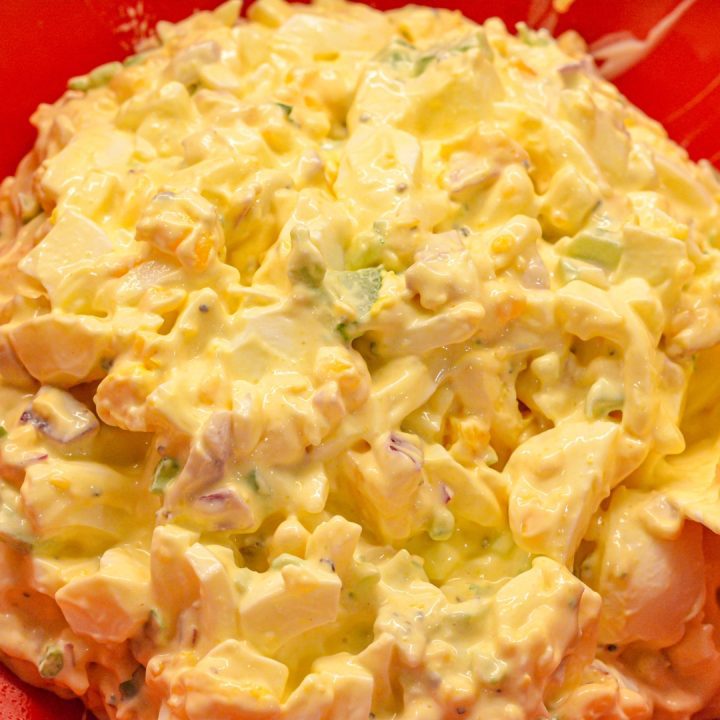 Stir the chopped eggs into the dressing. Now you have a creamy egg salad. Adjust the mayo, mustard, and seasonings to your taste.
3. Assemble Your Spooky Snacks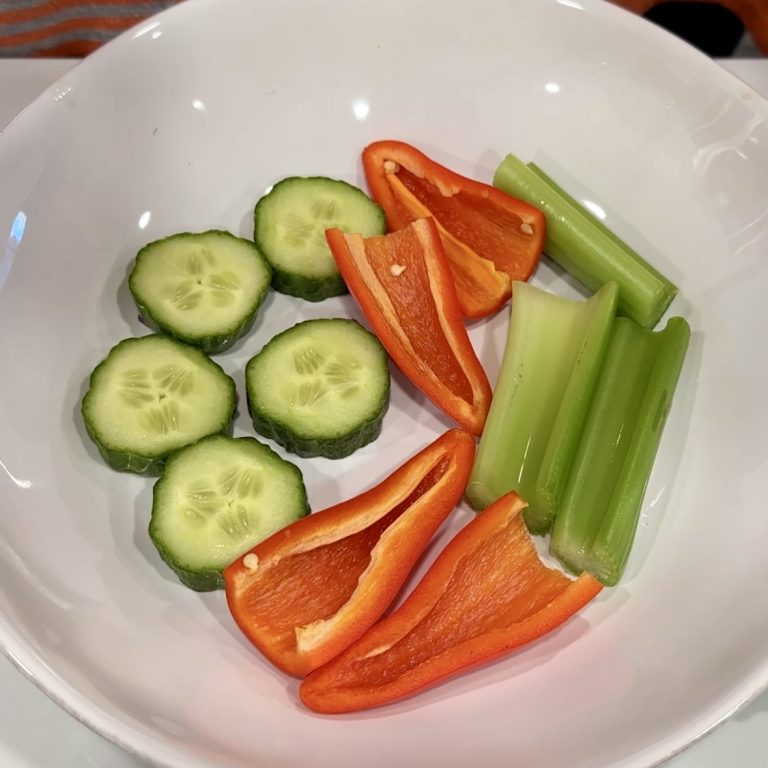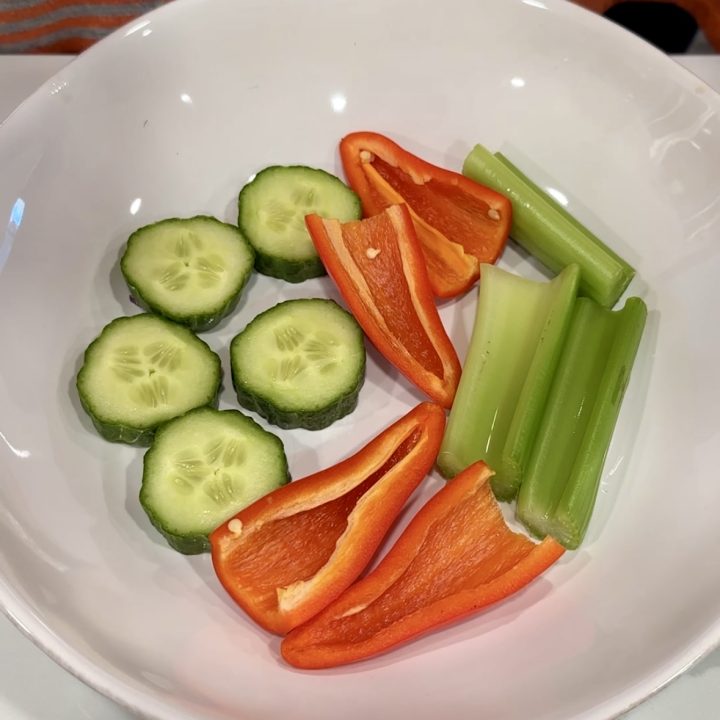 Wash and trim the celery stalks to your desired length, making sure they are easy-to-handle finger food.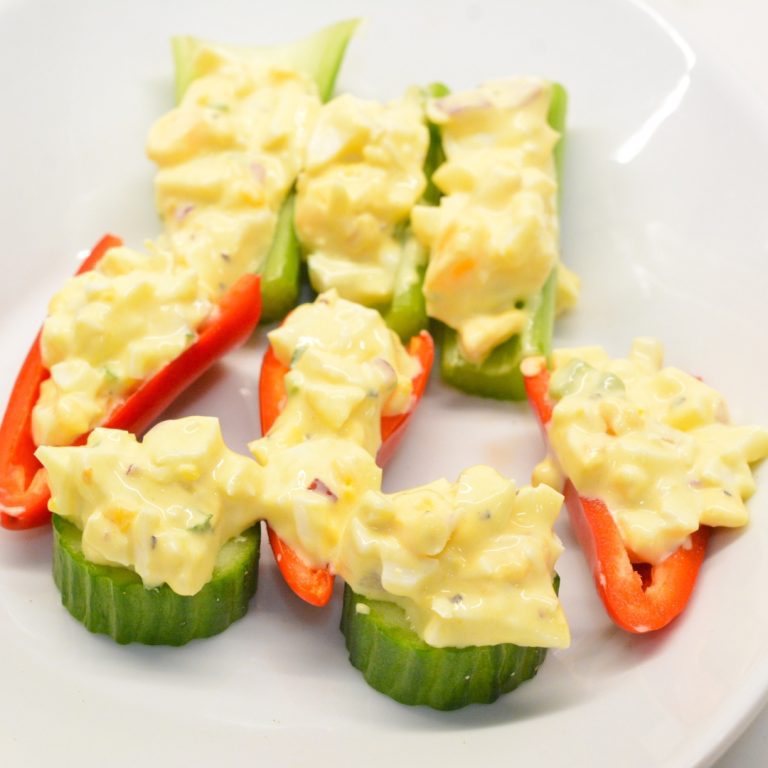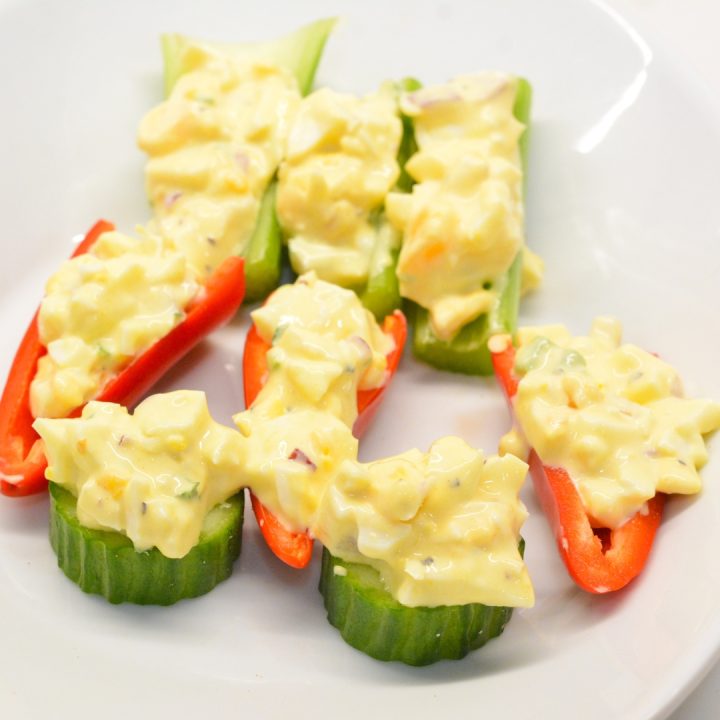 Carefully stuff each celery stalk, mini sweet pepper half or even cucumber disk with a generous spoonful of the egg salad. You want it to bulge slightly from the top to give it that eerie appearance.
For the final touch, add a black olive on top of the egg salad, creating the impression of a "spooky eye." The black olive's hole can resemble a pupil, adding to the eerie charm. Cut small triangular devil ears from mini sweet peppers or even jarred roasted peppers.
Arrange your Spooky Egg Salad Stuffed Celery on a platter, and watch as they disappear into the mouths of your guests, young and old alike. These creepy but delicious appetizers will be the star of your Halloween gathering.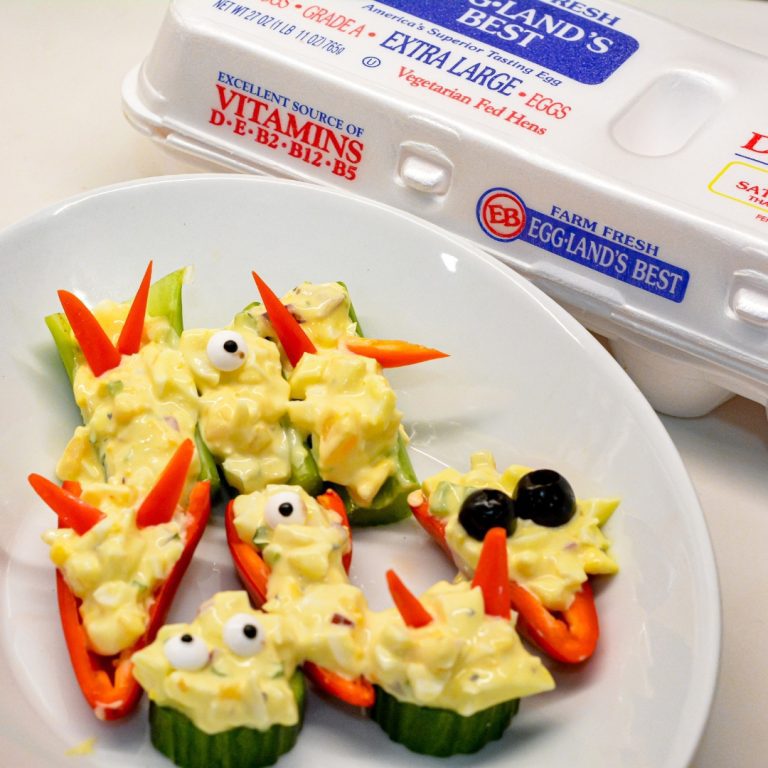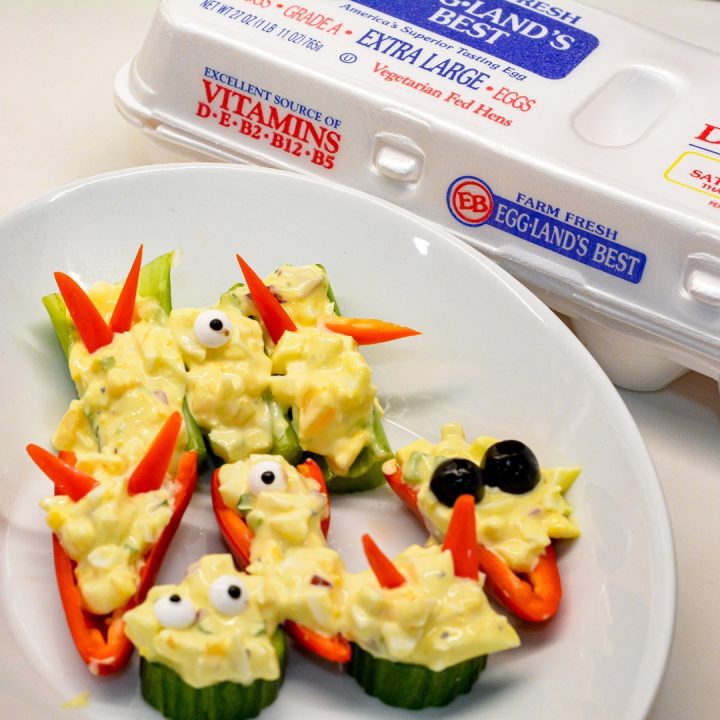 These Spooky Egg Salad Stuffed Celery treats are a fun and savory way to get into the Halloween spirit. Whether you're hosting a Halloween party or just want to enjoy a creepy and tasty snack, these ghoulish bites will add a playful and spooky touch to your festivities. Happy Halloween and enjoy your eerie appetizers! 🎃👻🥚✨
Hint: Chill the egg salad before trying to stuff in the vegetables so they salad is firmer and will hold shape better. Refrigerate until ready to serve to ghosts, goblins, and other spooky Halloween guests.
Substitutions
If you have any guests with common food allergies, you can definitely make adjustments to the recipe to accommodate every diet.
Dairy Free - if you need to make sure the snack is dairy free omit the cream cheese from the recipe and add another tablespoon of mayonnaise.
Low-Salt - use lemon juice instead of pickle juice and then watch the amount of salt you add to the egg salad.
Low-Fat - Substitute low-fat mayo for the regular mayo if you are looking to cut the fat from this egg salad recipe. Same is true for the cream cheese. You can also substitute greek yogurt for the mayo if dairy isn't an issue.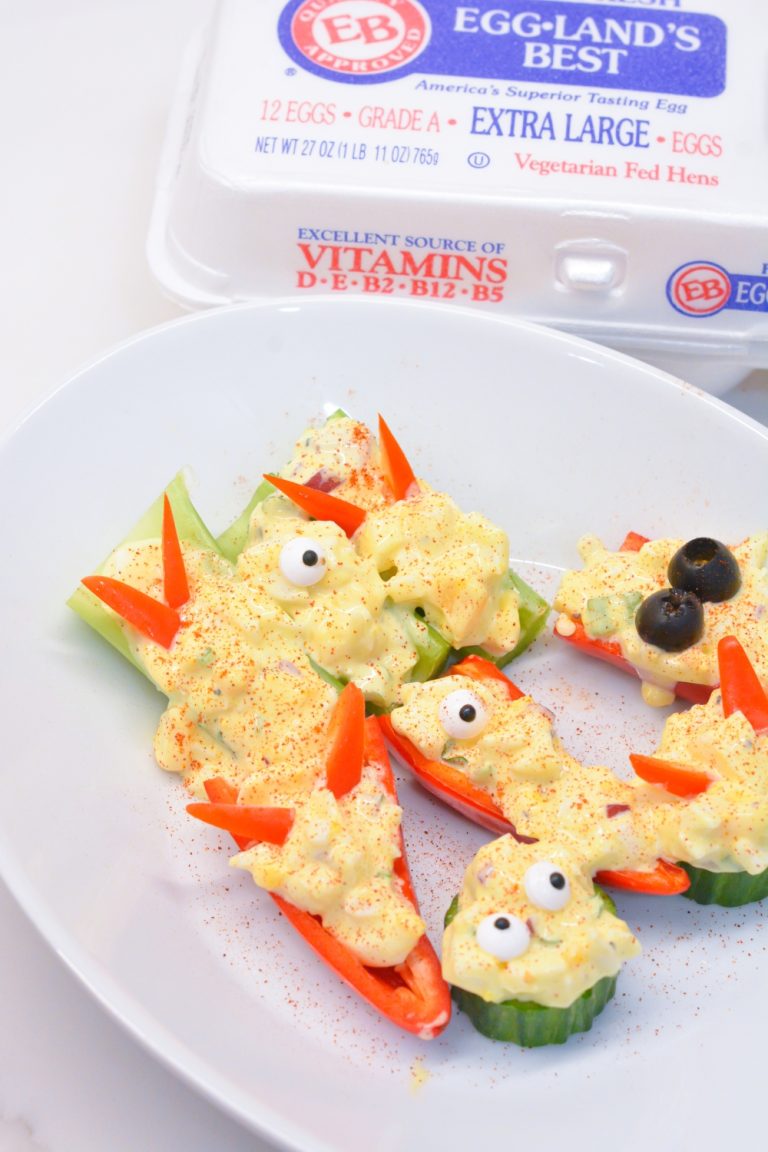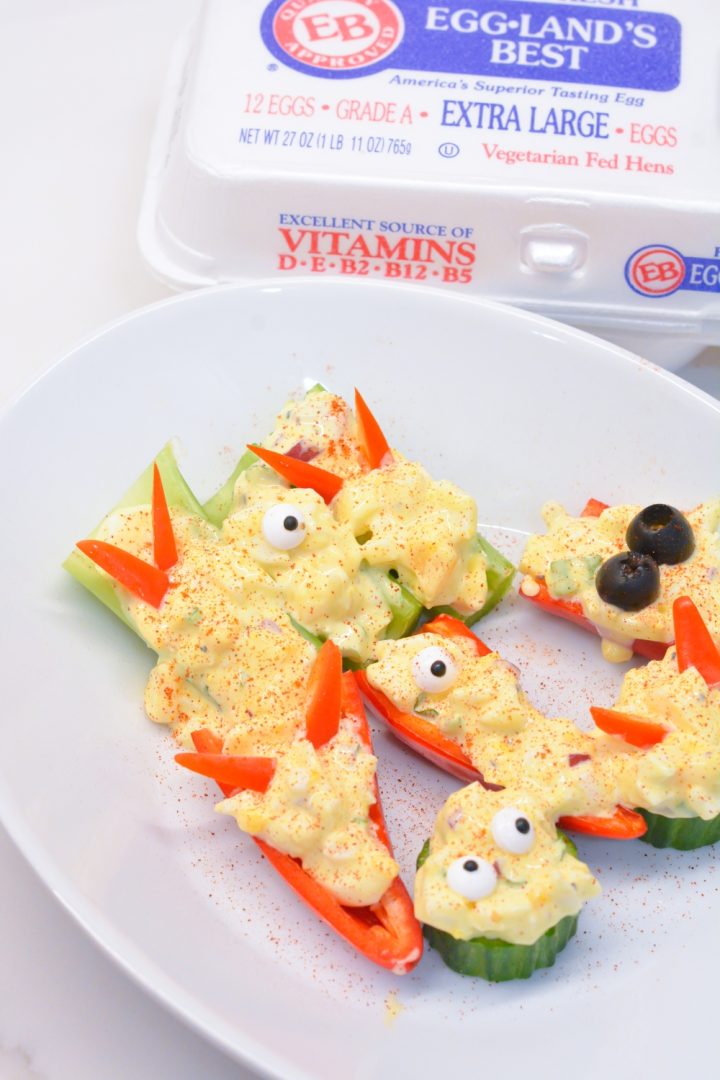 Variations
Change up the egg salad with a few of these ideas:
Add a Kick: For some extra flavor, consider mixing in a dash of hot sauce or a sprinkle of paprika into the egg salad.
Herbs and Spices: Experiment with herbs like chives or dill and spices like smoked paprika or cayenne for an added twist of flavor.
Different "Eyes": If you don't have black olives, you can use small pieces of red bell pepper or cucumber for the "eyes."
This egg salad makes a great sandwich or even dip with bagel chips too. See this bacon ranch egg salad on my website!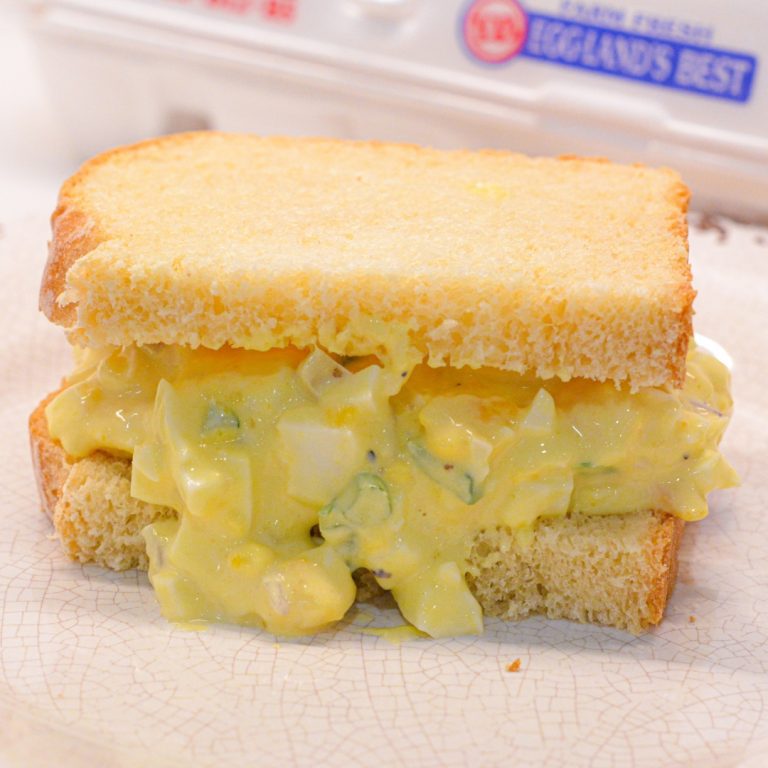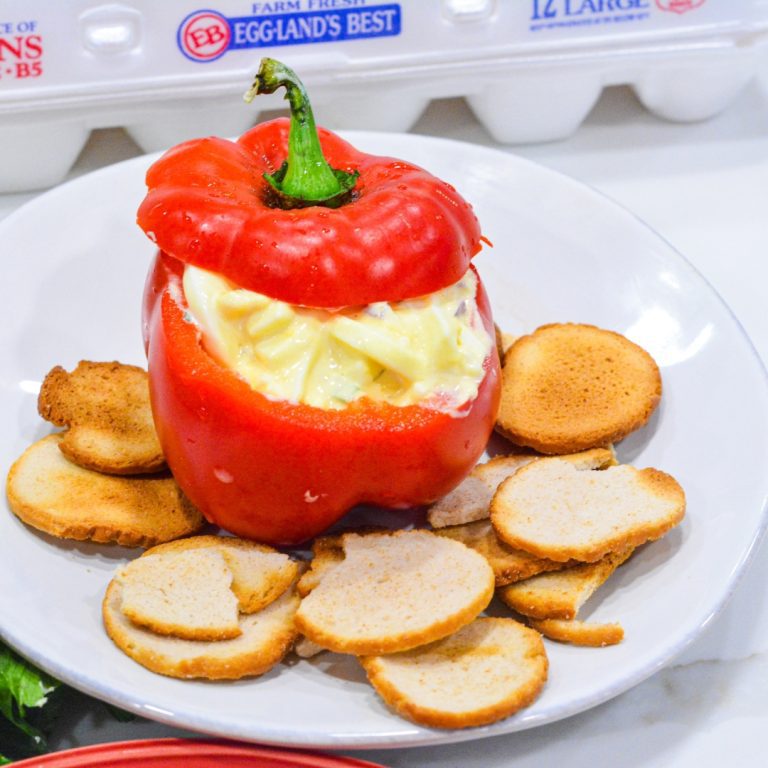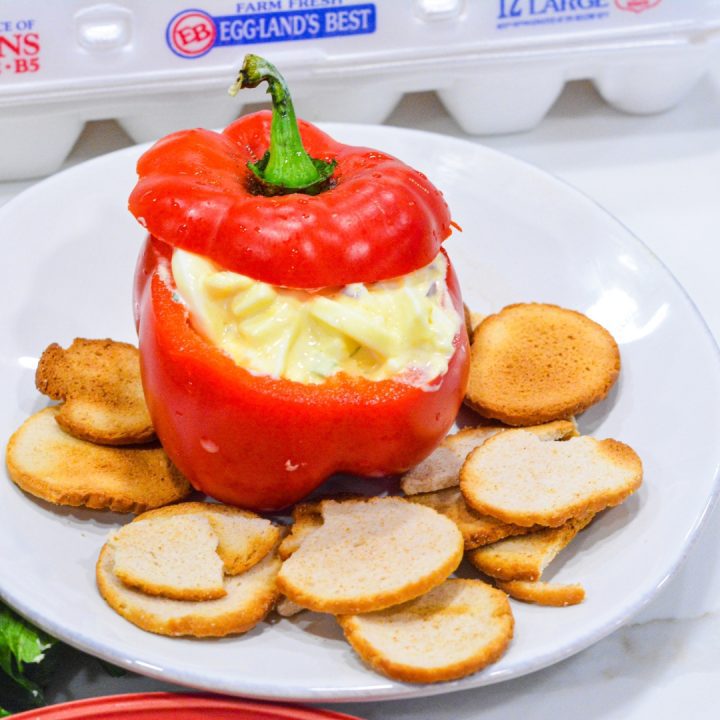 Storage
Store the leftover egg salad or stuff celery or stuffed peppers in the fridge for up to four days in the fridge.
It is not recommended to freeze egg salad.
Top tip
Refrigerate the egg salad so it will firm up up before stuffing the celery or topping the cucumber slices.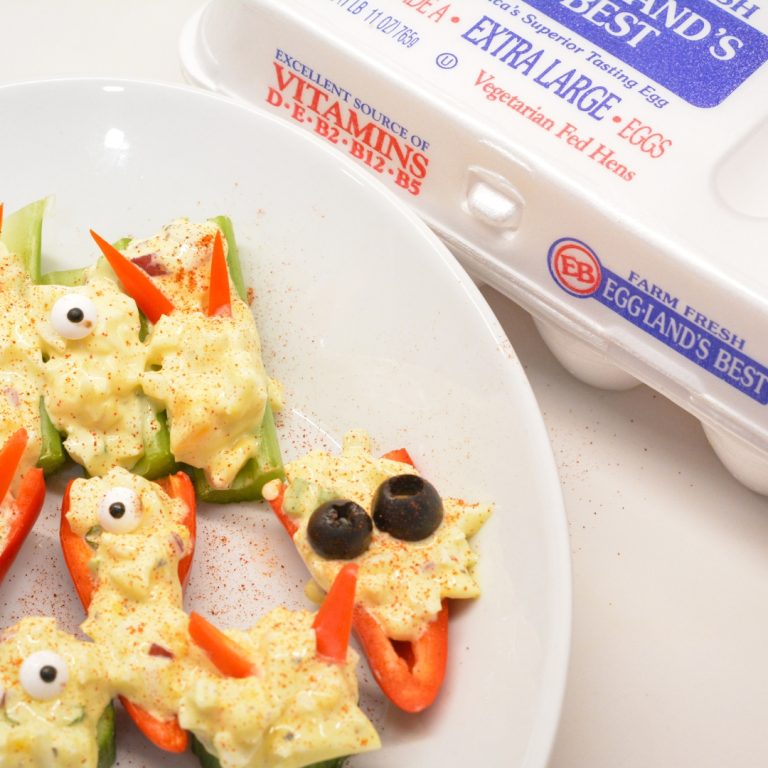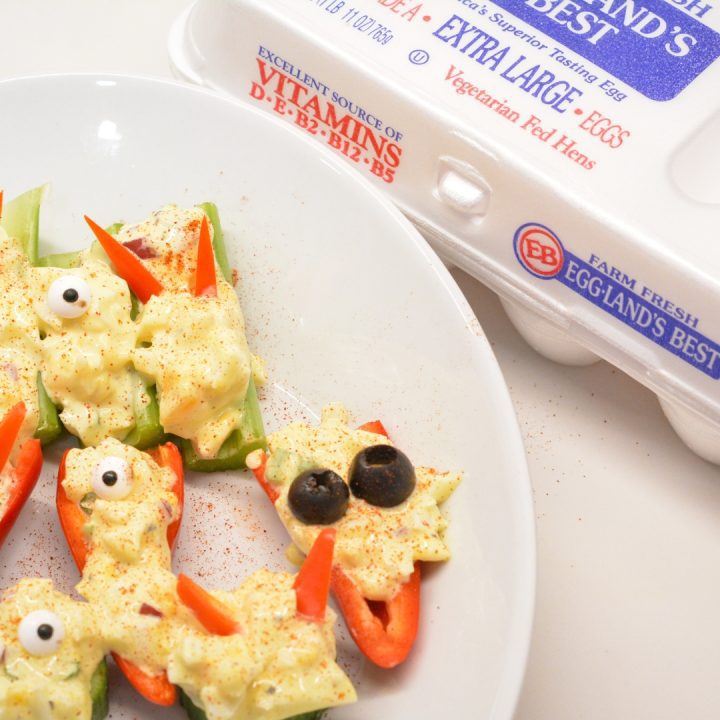 FAQ
How do you dice an egg with an egg slicer?
If you want smaller pieces of egg using an egg slicer, cut the egg in half or quarters length wise before slicing in the egg slicer.
Why is egg salad runny the next day?
As the egg salad sets in the fridge with the onions and celery, water will come out of the veggies making the egg salad runny.
How long before egg salad goes bad?
The egg salad will last 4 days in the fridge. After that, it will potentially start to spoil and recommend not eating.
Related
Looking for other recipes like this? Try these:
Pairing
These are my favorite dishes to serve with [this recipe]: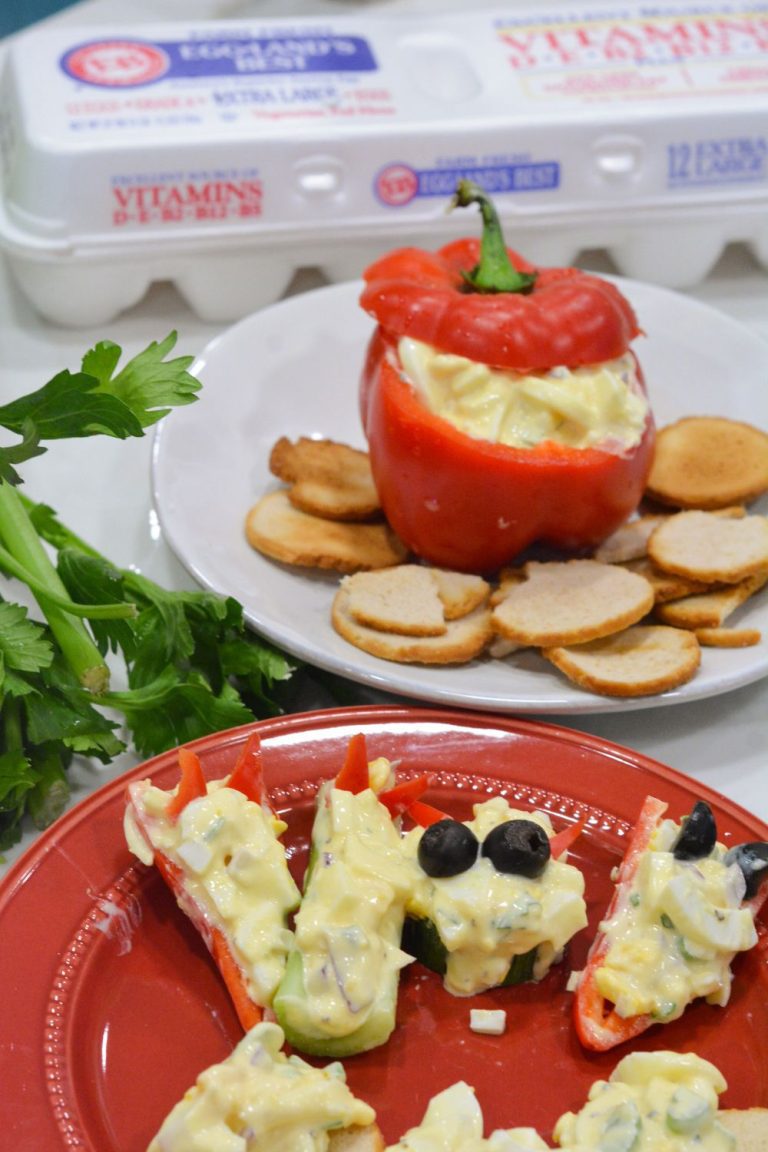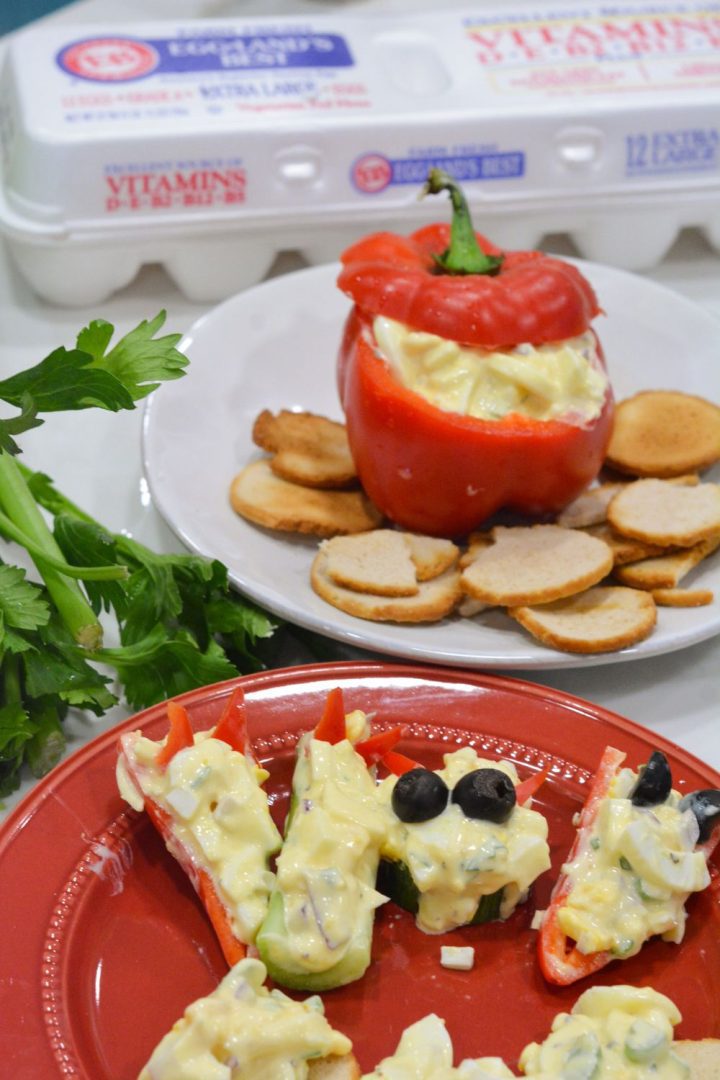 📖 Recipe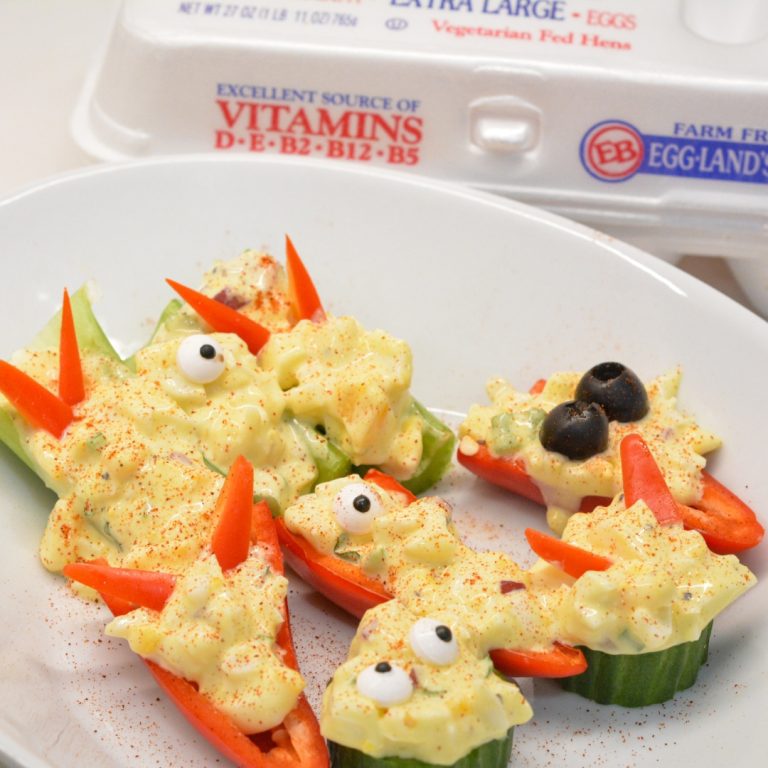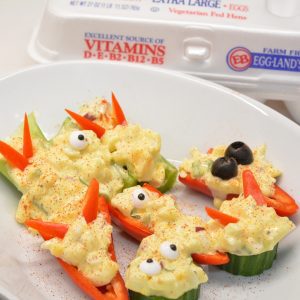 Devilish Egg Salad Stuffed Veggies
Make Halloween snacking spooky and nutritious with this devilish egg salad stuffed veggies where you can have finger foods packed with protein too.
Print
Rate
Ingredients
10

eggs

3

tablespoons

cream cheese

½

cup

mayonnaise

2

teaspoons

pickle juice

1

tablespoon

dijon mustard

⅓

cup

red onion

minced

⅓

cup

celery

minced

1

clove

garlic

4

mini sweet peppers

2

stalks

celery

1

cucumber

4

olives
Instructions
Steam your eggs by placing the eggs into a vegetable steamer over several inches of water. When the lid starts to rattle, steam for 9-12 minutes depending on your preferred doneness. When time is up. Rattle the eggs to crack the shells and chill in an ice bath. Then peel.

In a large bowl, combine the cream cheese, mayonnaise, pickle juice and mustard. Use a whisk to mix together.

Stir the chopped onion, celery and garlic into the mixture.

Chop the eggs and stir them into the egg salad dressing. Season with salt and pepper to taste.

Let chill before creating your stuffed veggies.

Spoon the egg salad into celery, halved mini sweet peppers or spoon on thick cucumber disks. Use olive slices for eyes or triangles of red peppers for devil ears.

Sprinkle with smoked paprika for even more decoration.
Nutrition
Calories:
140
kcal
|
Carbohydrates:
3
g
|
Protein:
5
g
|
Fat:
12
g
|
Saturated Fat:
3
g
|
Polyunsaturated Fat:
5
g
|
Monounsaturated Fat:
3
g
|
Trans Fat:
0.03
g
|
Cholesterol:
144
mg
|
Sodium:
178
mg
|
Potassium:
145
mg
|
Fiber:
1
g
|
Sugar:
1
g
|
Vitamin A:
612
IU
|
Vitamin C:
13
mg
|
Calcium:
36
mg
|
Iron:
1
mg