Disclosure: *This post may include amazon links. As an Amazon Associate, I earn from qualifying purchases.
Easy Spasagna is the combination of spaghetti and lasagna forming a cheesy, baked pasta dish topped with hearty meat sauce. It is Crazy Cooking Challenge time again. And this month it is spaghetti!! Which you all know is one of my favorite go-to working mom meals.
So when I went looking for a new spaghetti recipe to try, I wasn't finding much inspiration. That was until one of my favorite blogs to stalk, Plain Chicken, posted "Easy" Spasagna. I knew I had to make it for this challenge because it was, of course, a perfect weeknight meal.
Easy Spasagna Ingredients
Now, I split this recipe in half for my family using just one pound of spaghetti and one jar of Alfredo sauce. I had extra meat sauce, so I tossed the leftovers in the freezer for another quick weeknight meal.
First things first, get your spaghetti cooking.
While the spaghetti is cooking make your Alfredo sauce, cheese, milk, and seasonings together.
When the spaghetti is cooked, stir into the sauce mixture and pour into a greased 9 x 9 pan or similar casserole dish.
Bake on 350 for 30 minutes. While it is baking, I got my meat sauce ready. I used ground pork for this dish but feel free to use beef, chicken or turkey.
I also used my Pampered Chef large micro cooker
. If you are not using this yet to make your 7-minute ground meat, you are crazy. When the meat was completely browned, I drained the excess grease off and poured a jar of spaghetti sauce in with the meat.
Stirred it together, put the lid back on and heated it up for about a minute and a half in the microwave. When the baked spaghetti noodles were ready, I pulled them out of the oven and added about half the meat sauce to the top.
Delicious creaminess. YUMMO!
And filling. I can't wait for the leftovers.
Be sure to check out the other great recipes and vote for your favorite one!
📖 Recipe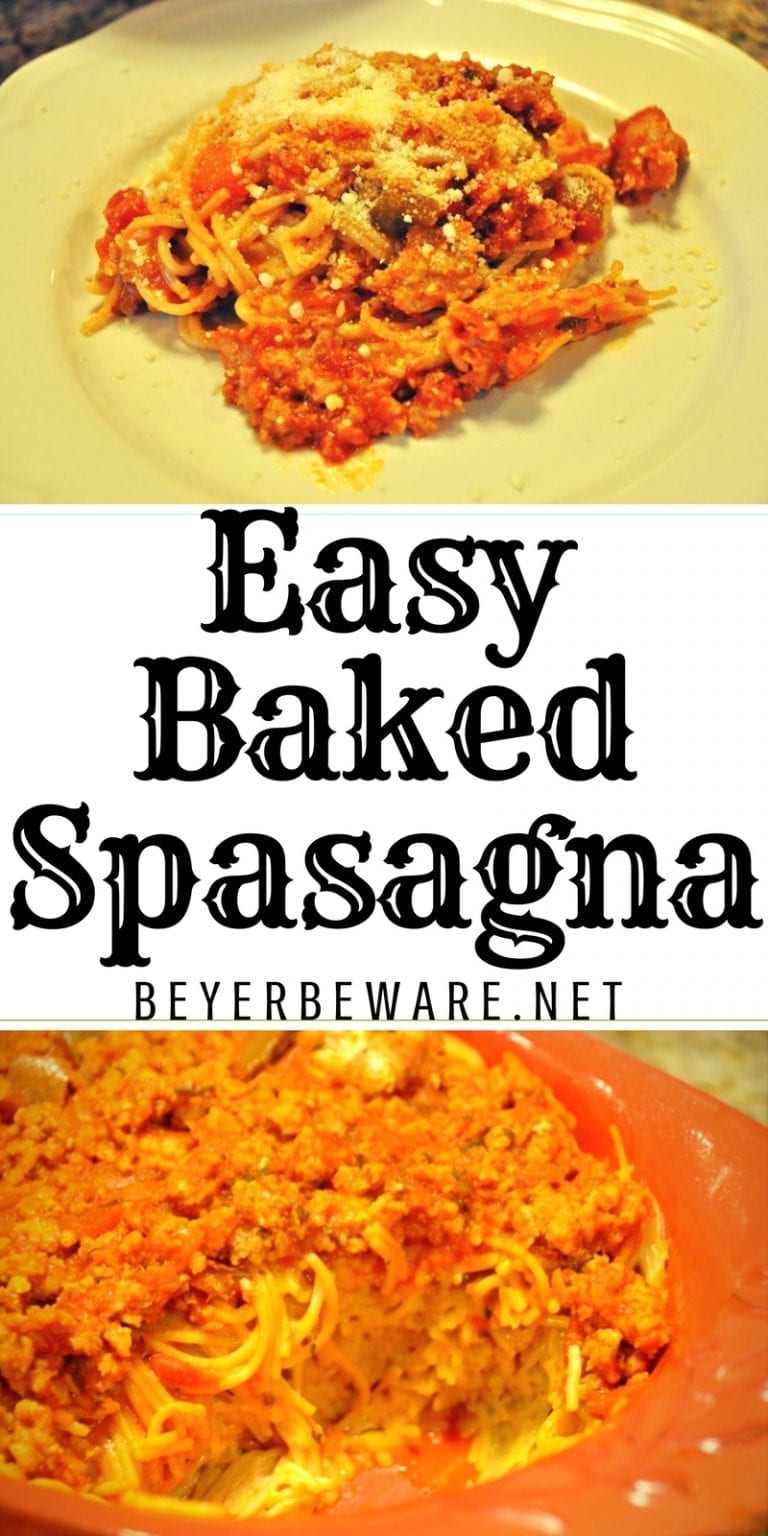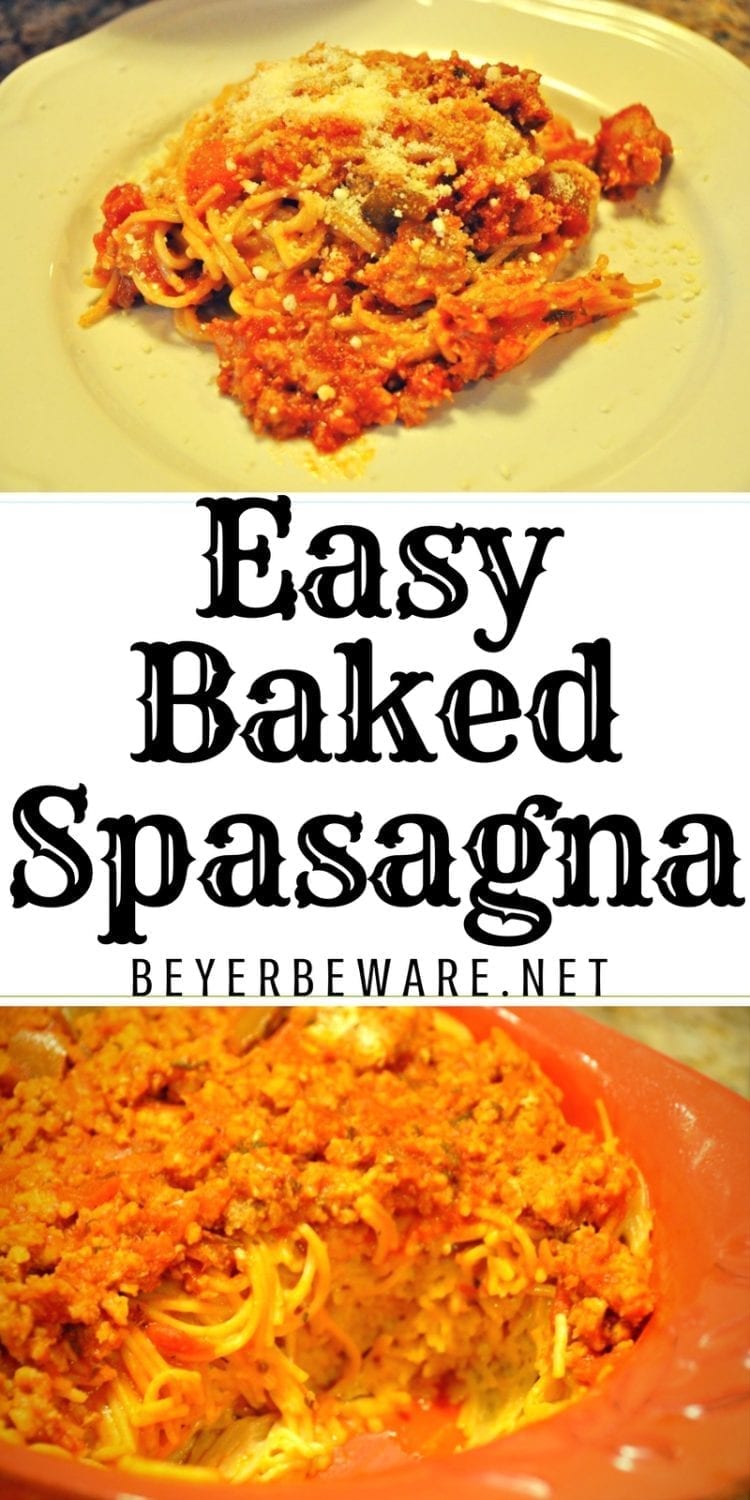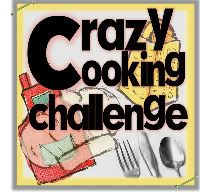 Associate links were used in this post.