Disclosure: *This post may include amazon links. As an Amazon Associate, I earn from qualifying purchases.
You know when you have a way to save time in the kitchen, but don't yell it from the the mountaintops because you think your friends already know it? Well, that happened to me recently. A few of us were sitting around when one of my friends said "Thank goodness someone told me about Leah's secret of making browned meat from frozen meat in seven minutes in the microwave." Which was no big deal until another friend said, "Yeah, and I am also glad she told me how to cook pasta in the microwave." My serets to quick meals on busy nights is all wrapped up in how to microwave pasta and ground beef.
Blank stares from those who most not know about my secrets. My secret weapon
more specifically.
It's a simple little thing.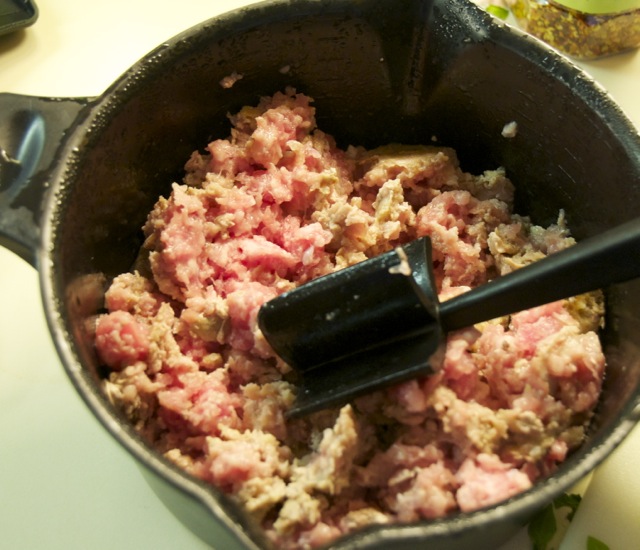 On the nights when you have to literally throw dinner together in 15 minutes because you have soccer or ballet or chores or cross country or corn to harvest or just no energy. You need a secret weapon.
How to Microwave Pasta and Ground Beef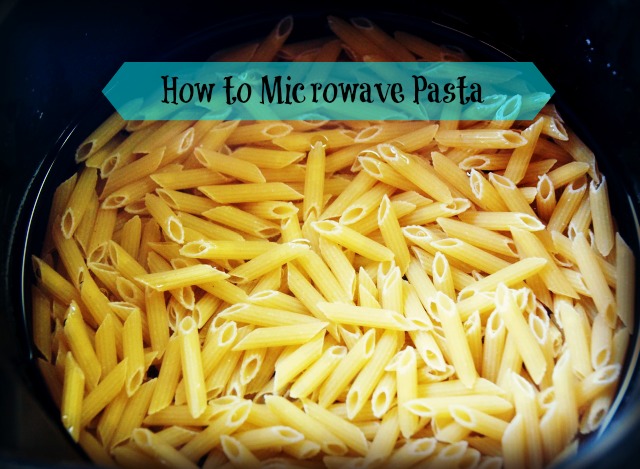 How to Microwave Ground Beef
You can microwave ground meat that is froze solid in two increments of three and a half minutes that result in browned meat.

Viola. Add seasoning for tacos or taco salad. Pour into spaghetti sauce for a quick spaghetti meal.
But you are still wondering on how to microwave pasta aren't you? There is a small are to the pasta. I normally do a cup and a half of water and pasta into the large micro cooker
. For most pasta I just double the cook time. So, if it takes 5-6 minutes to boil to al dente, I cook on high in the microwave for 11 minutes.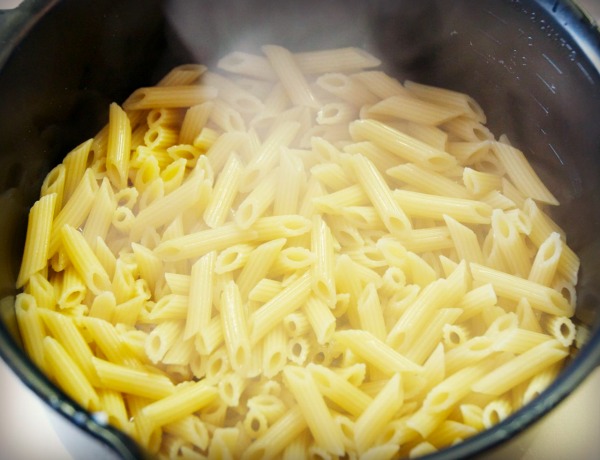 Most times the pasta will absorb all the water, but if not go ahead and dump the extra water out before adding the cheese, milk and butter for mac and cheese. I mean, after all what else do you make with pasta?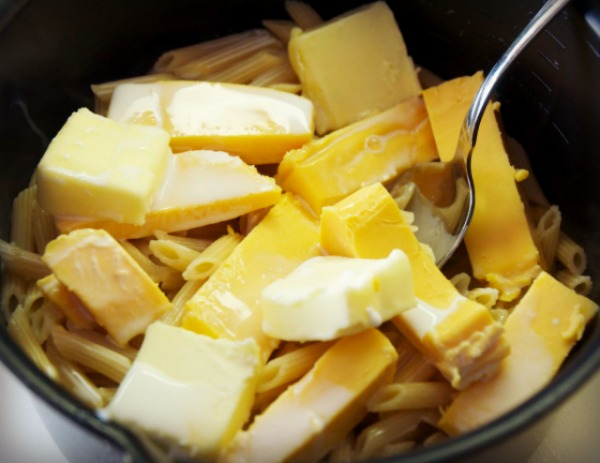 Microwave for second intervals until the pasta and cheese is smooth.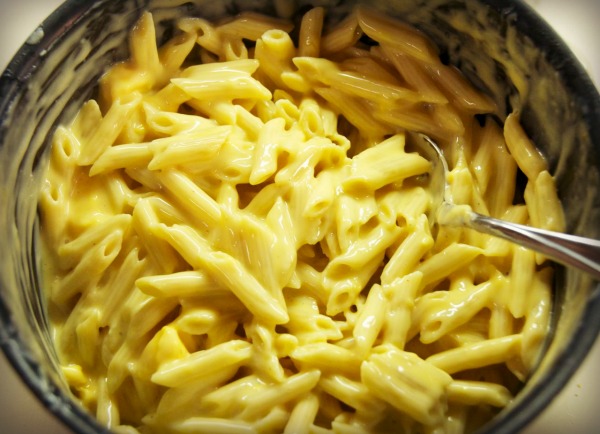 Add bacon for that completely irresistible meal in no time flat!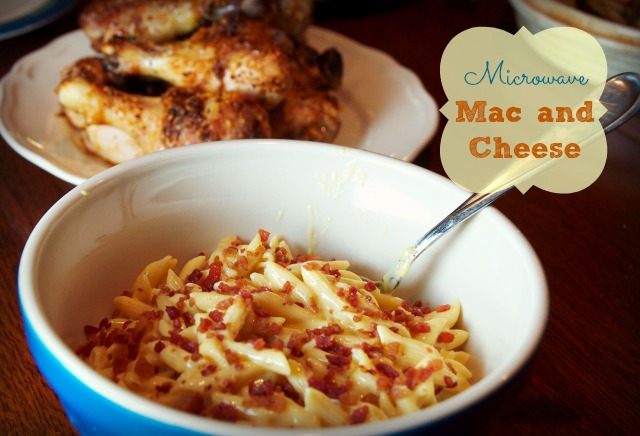 What are your secret tips or recipes for the nights you are on the go?
I am participating in Indiana's Family of Farmers Table Talk Series and received a gift in exchange for my participation. 
Affiliate links were used in this post.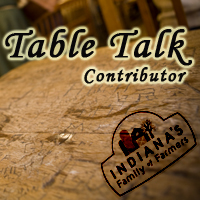 📖 Recipe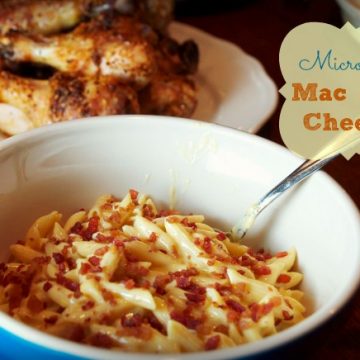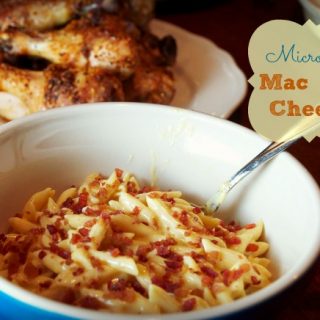 Microwave Mac and Cheese
A one dish microwave mac and cheese dish that can be made in 15 minutes in the microwave with the help of my favorite kitchen secret weapon.
Print
Rate
Ingredients
1.5

cups

uncooked pasta

1.5

cups

water

2

tablespoons

butter

⅓

cup

milk

4-8

ounces

of velveeta

cubed or shredded

salt and pepper

Crumbled bacon
Instructions
Place pasta and water in micro cooker and cook for 4-5 minutes longer than the box stated boil time on high. Check pasta and cook longer if not cooked to al dente. Add more water if necessary.

Drain any excess water. Add butter, milk and cheese and microwave in 30 second increments till cheese is melted.

Add salt and pepper to your taste. Serve with crumbled bacon on top.