Once you try this crock pot monkey bread in a casserole crock pot, you will curse finding the recipe. One bite is never enough when it comes to monkey bread. Plus the fact you can fix it and forget it in the crock pot makes it even easier to make.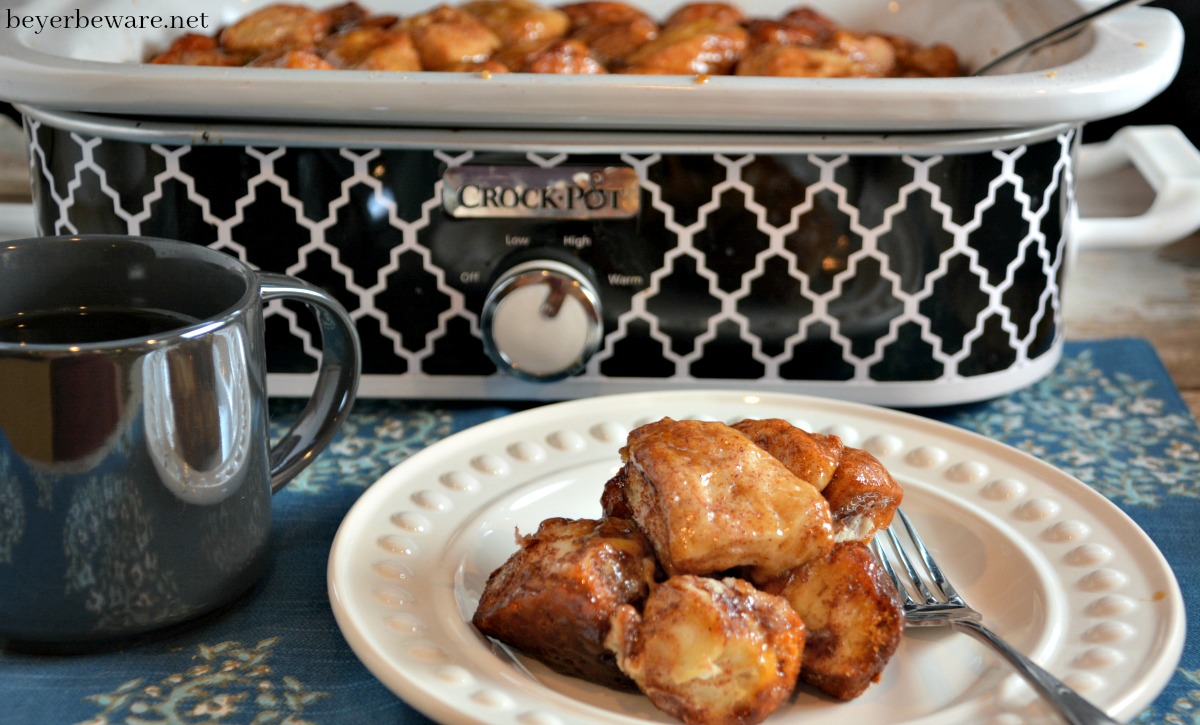 Five simple ingredients get you on the way to one of our favorite caramel pull apart bread. I have made this in the oven but recently decided to try it in my favorite casserole crock pot.
Crock Pot Monkey Bread
To start, quarter two cans of large buttermilk refrigerator canned biscuits. I just run a knife through a stack of them to quarter them. Then add them to a ziplock bag of cinnamon and sugar. Give them a good shake and set aside to get started on the caramel sauce.
Just like the oven baked monkey bread, the caramel sauce just needs butter, brown sugar, a little water and salt and a good boil. Then you just pour half on the bottom of the greased crock pot and save half for the top of the biscuits.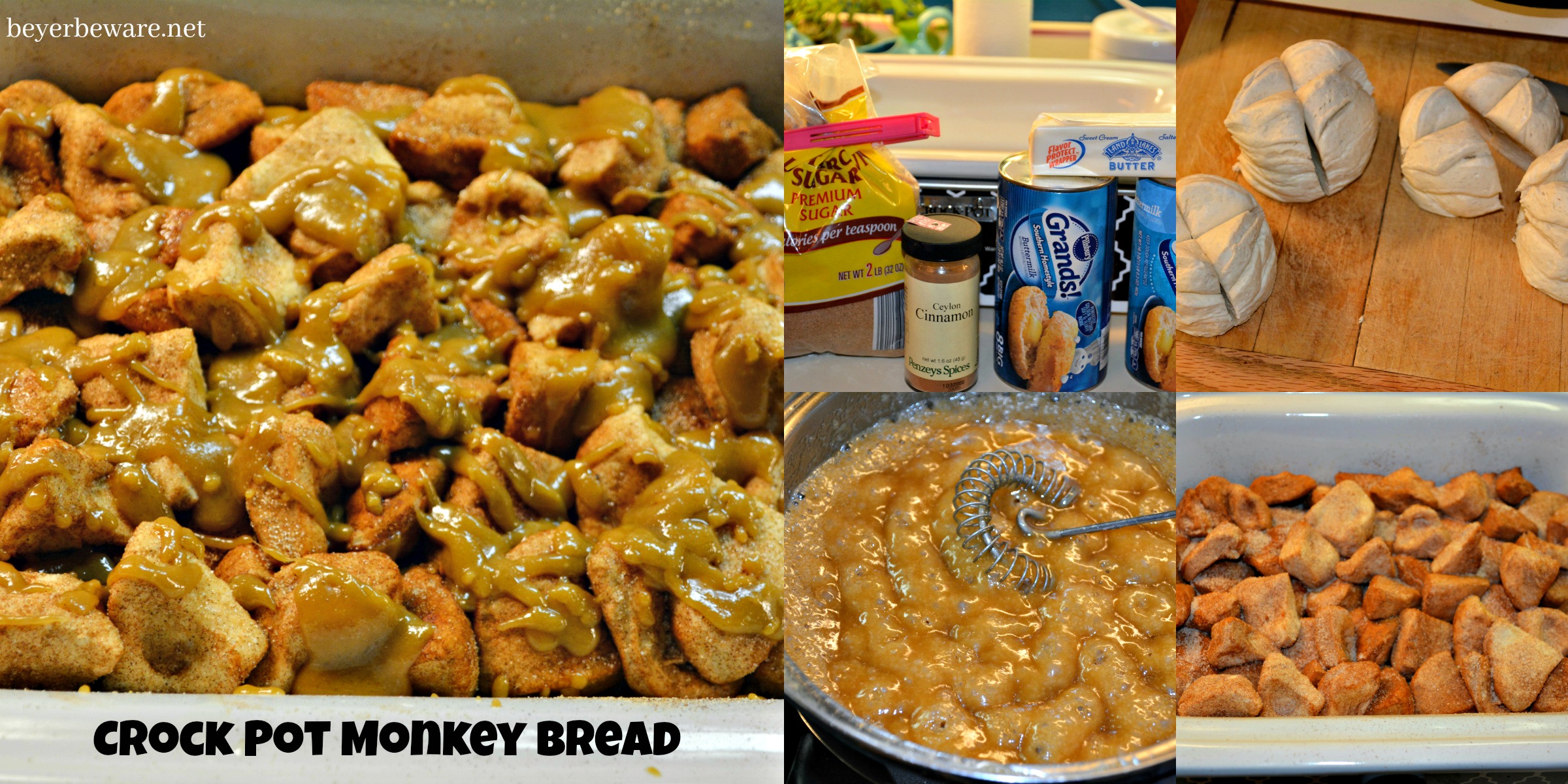 Just drizzle the caramel sauce over top. As the biscuits bake, the sauce will warm and spread all over the biscuits. The ooey, gooey biscuits will be ready in just two hours.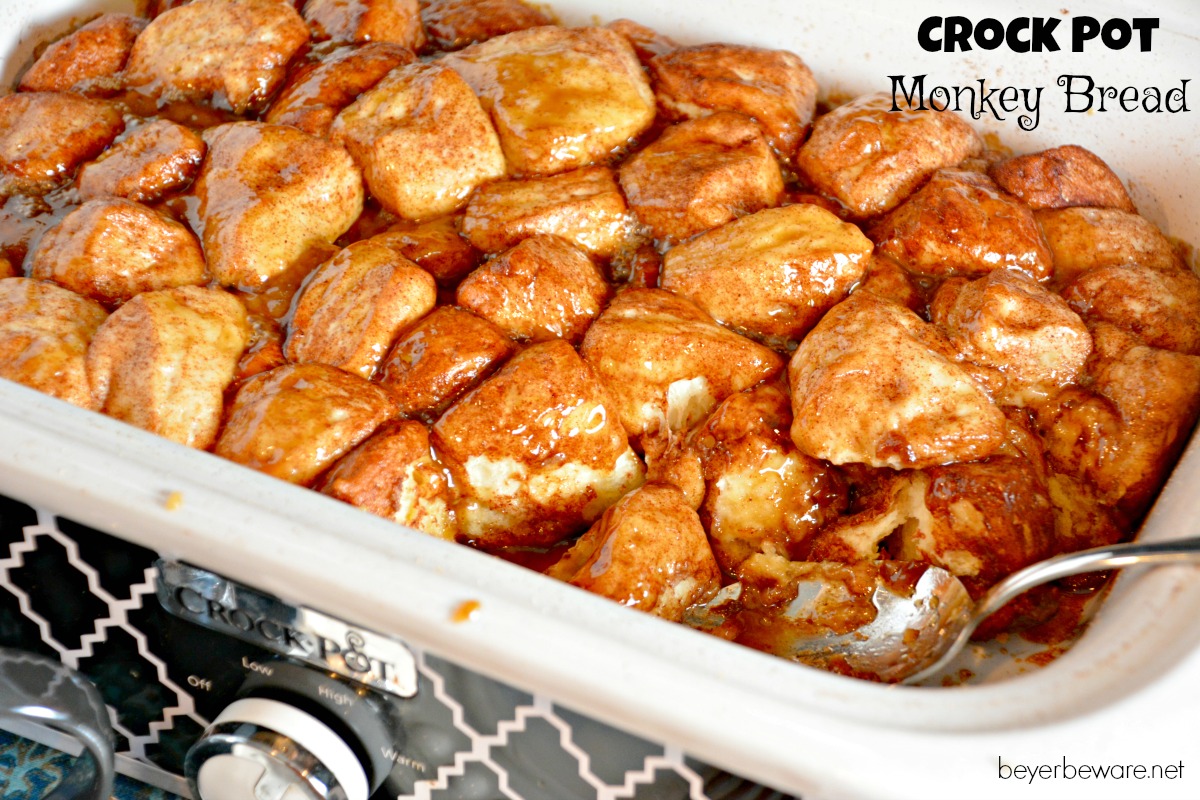 Get your coffee brewed and ready for a large plate of monkey bread to go along with your monkey bread. Now, the edges will be a little crustier than the inside, so eat around the edges before diving in the middle. If you like brownie edges, you will like monkey bread edges too.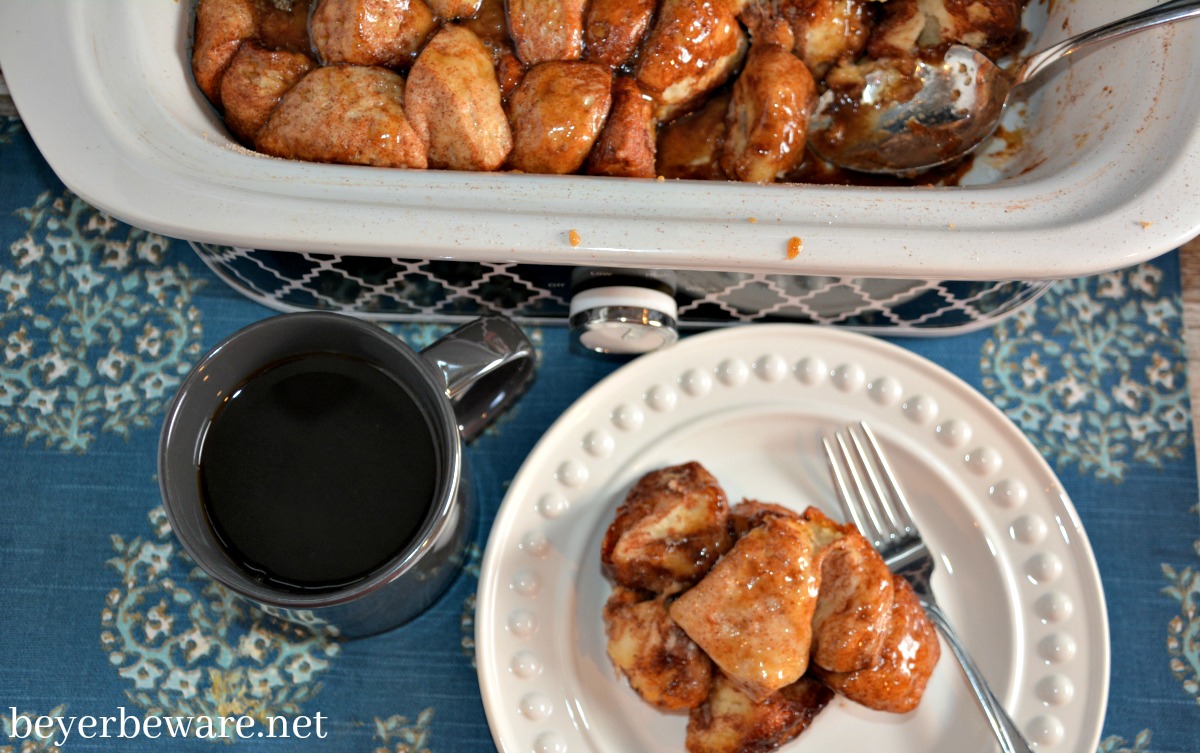 Get the Recipe Now