Eggs. I think I completely take my access to eggs for granted. Especially since I have chickens right outside my backdoor. And since we get 24 eggs a day on average, we never have a shortage. This crock pot scrambled eggs casserole.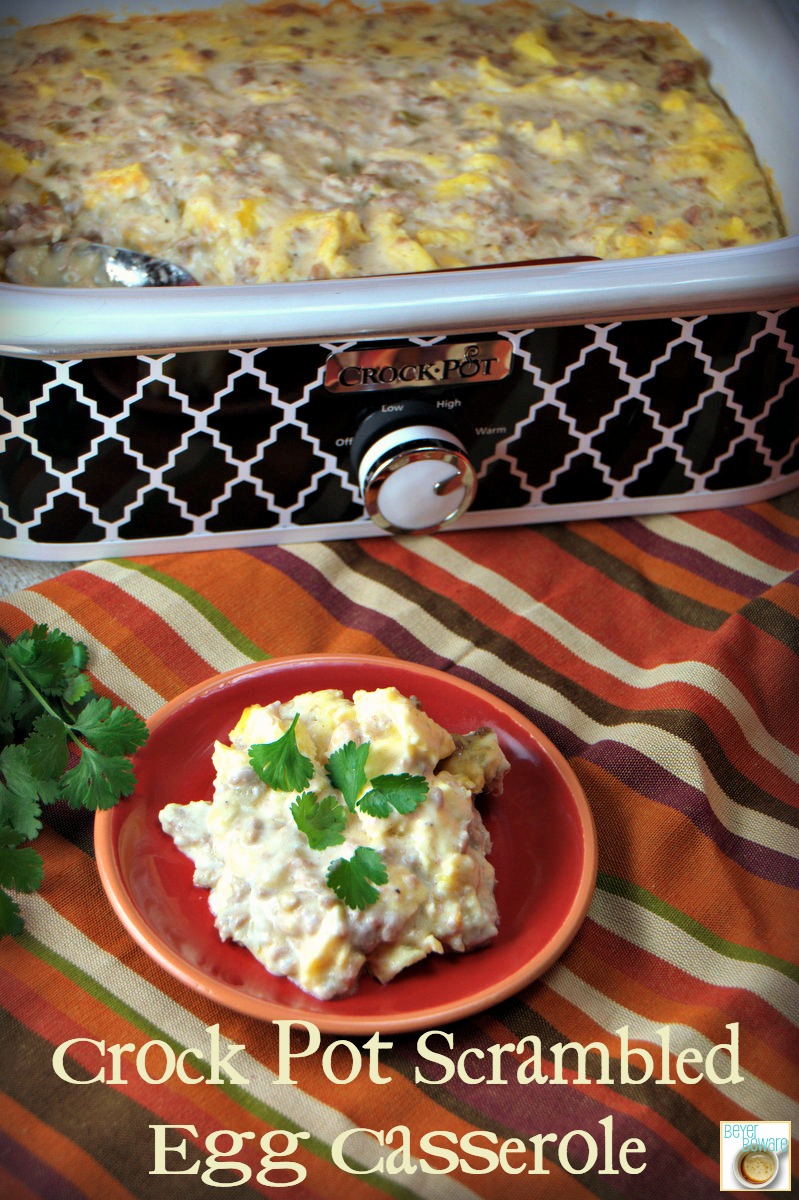 Crock Pot Scrambled Egg Casserole
This casserole is one of those you can make ahead and throw in the fridge till the next day when you need it. The base of the casserole is the meat. I have a scrambled eggs casserole that uses ham, but I used ground pork sausage for this one. And the other part this makes this recipe a winner for any busy person, the Casserole Crock Pot
. Seriously, drop this into the crock pot and go run evening activities and brupper will be waiting for you when you get home.
The most important part is the cheesy white sauce that you fold into the scrambled eggs as well. Since I love my microcooker
for cooking ground meat, I made the white sauce and cooked the meat at the same time.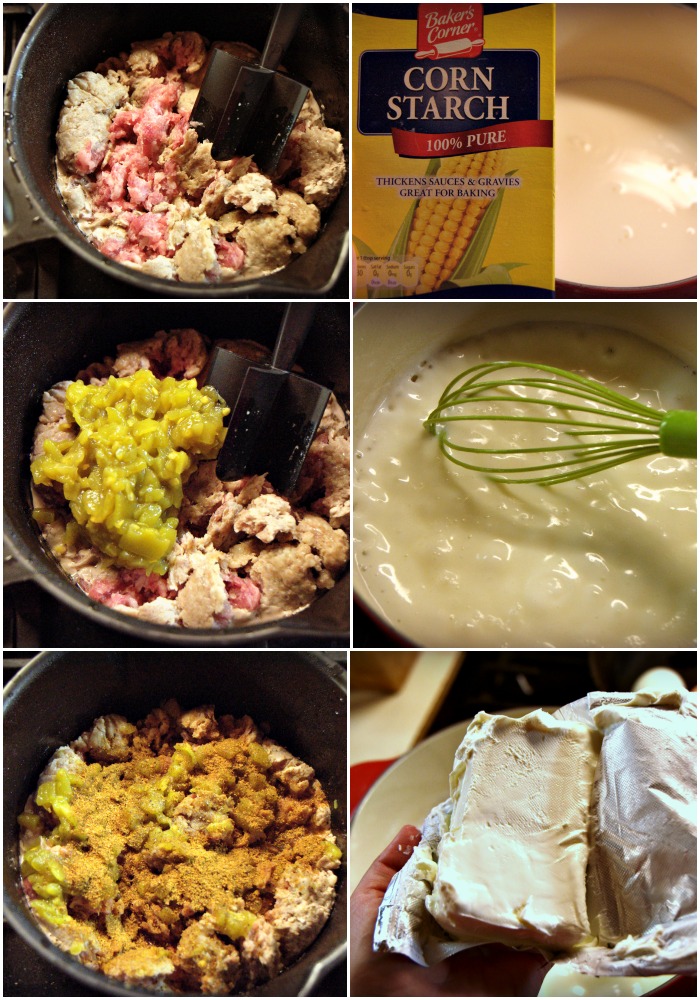 Back to the eggs. Let's start by talking about egg size. What size eggs do you buy? Mediums? Larges? Jumbos? Does it matter? Well, if you live in Indiana it does right now. Because buying medium eggs from Kroger means one egg for every dozen bought will be donated to a local food bank. All you have to do is buy a dozen medium eggs. That easy. And while your first thought might be, just one egg for each dozen? That seems cheap or not enough. However, since the program started in April over 63,000 eggs have reached over 5,000 families throughout Indiana. That's a lot of eggs. Can you imagine if it was 63,000 dozens eggs! I am not sure of any food bank that could store that many eggs. Look for the #HATCHForHunger Eggs.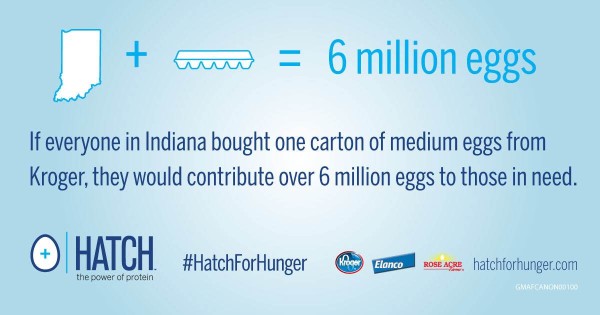 So in this recipe, I used medium sized eggs so all my Hoosier readers would know how to make this casserole with their medium eggs. And you need a dozen medium eggs.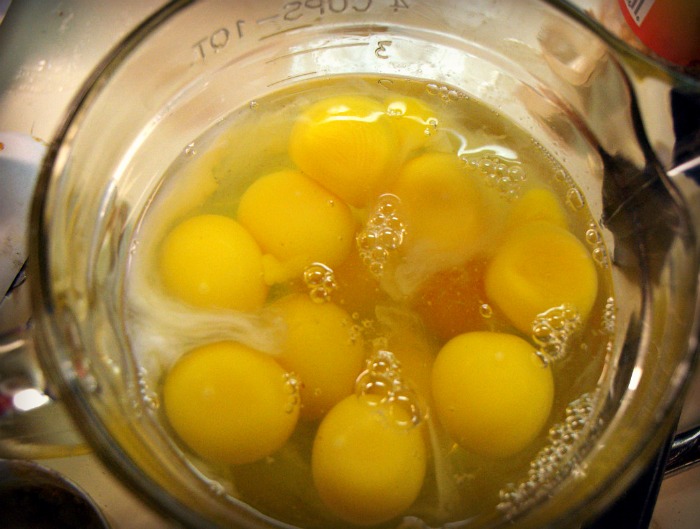 Scramble them up while you heat up a large skillet and melt a few tablespoons of butter. Add some seasoning salt to the eggs as well as milk or cream. Then pour into the well buttered skillet. And resist scrambling the eggs. Let them cook over a medium heat for a minute and then push the cooked eggs to the center and tilt the pan around to spread the liquid eggs back around. Essentially, you want to keep the eggs in large pieces as much as you can.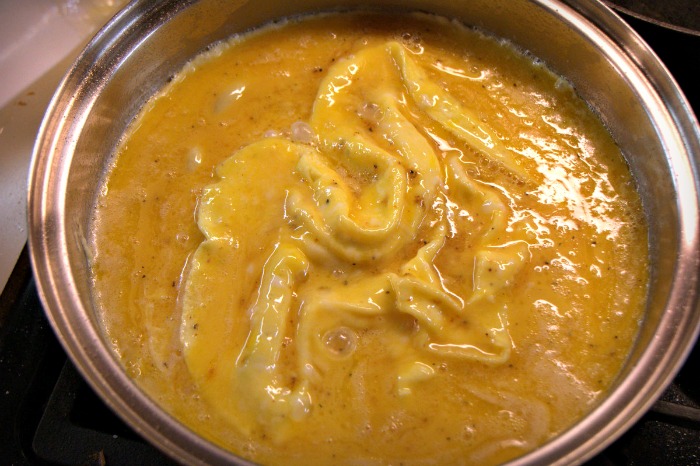 Once the eggs are 80% cooked, turn off heat and fold the sausage and green chilies into the eggs. And then add to the cream cheese sauce. folding in carefully. Pour into the greased casserole crock pot dish, cover and throw in the fridge.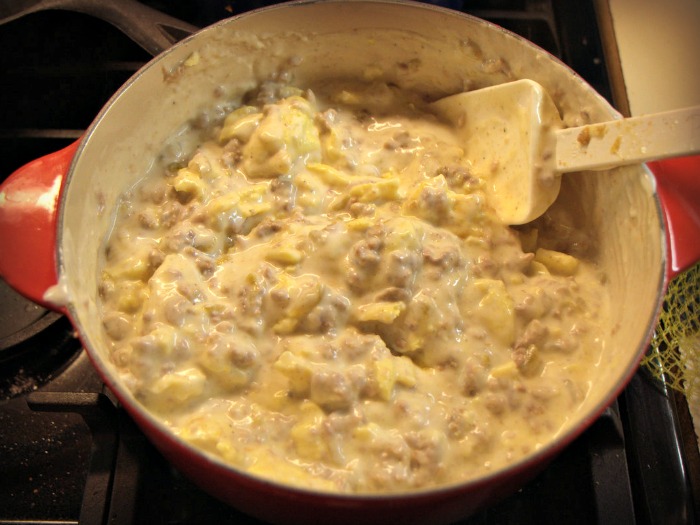 Then two hours before you want to eat, pull your casserole out and place it in the crock pot base and cook for two hours on high. This could also be made in the oven by cooking on 350 degrees for 20-30 minutes.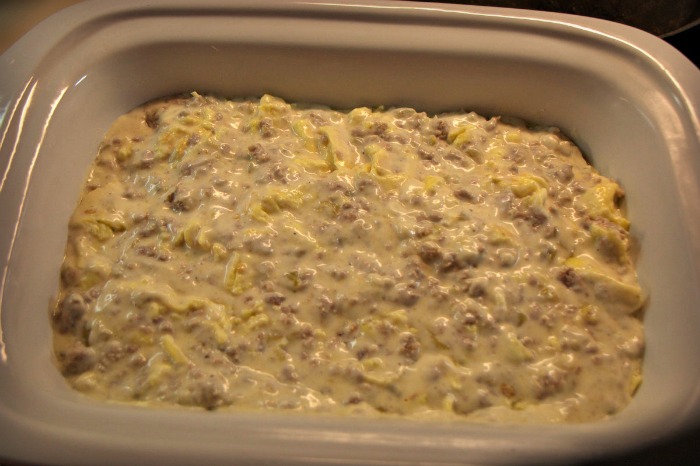 Don't like sausage and chilies? Try ham and onions or bacon and tomatoes or sausage and mushroom. Whatever you like in a omelette would work in this casserole too.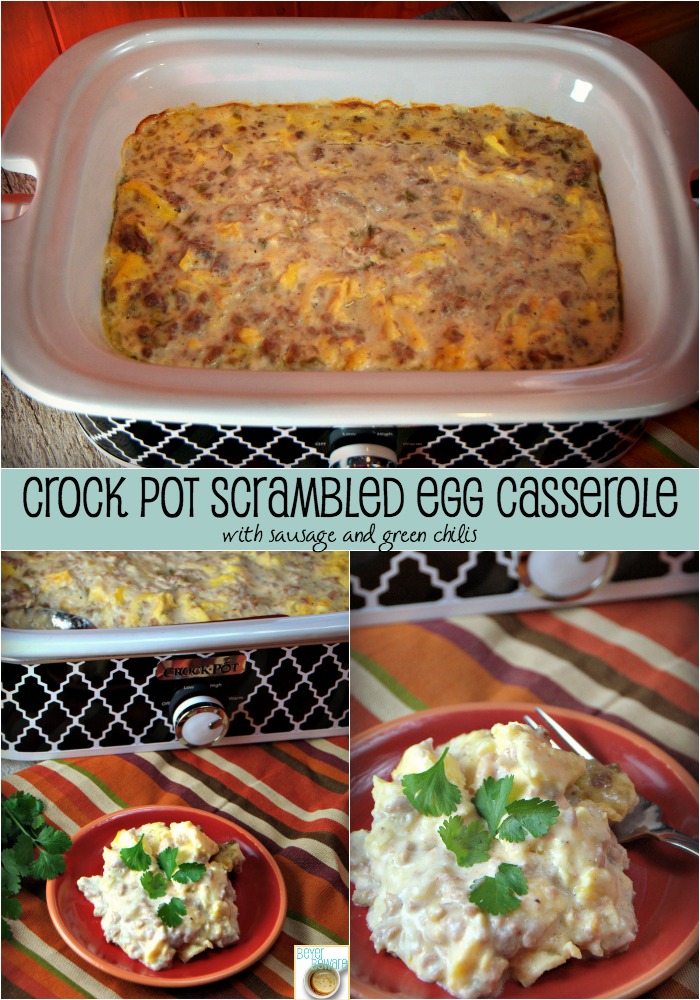 Get other great recipes over at the weekend potluck.