If you are as obsessed with Starbucks' Sous Vide Egg Bites, you too can have them at home. These sous vide egg bites are a simple recipe of surprising ingredients that are easy to make ahead and reheat throughout the week.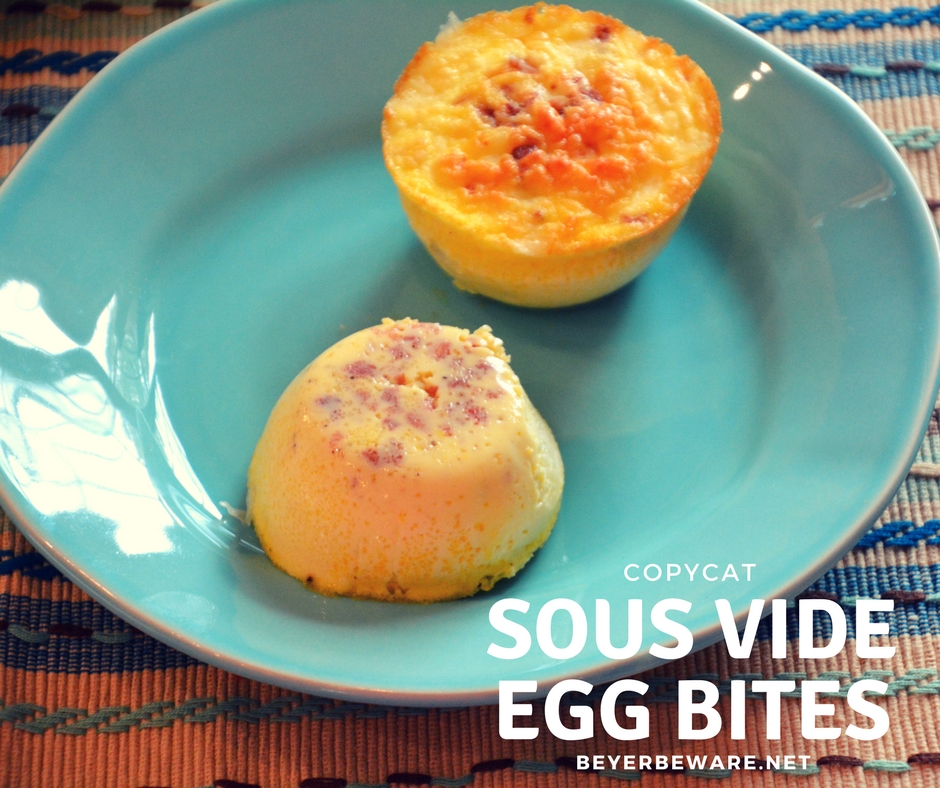 Copycat Sous Vide Egg Bites
These copycat sous vide egg bites recipe have a velvety smooth texture for a great an on-the-go low-carb, high-protein breakfast option.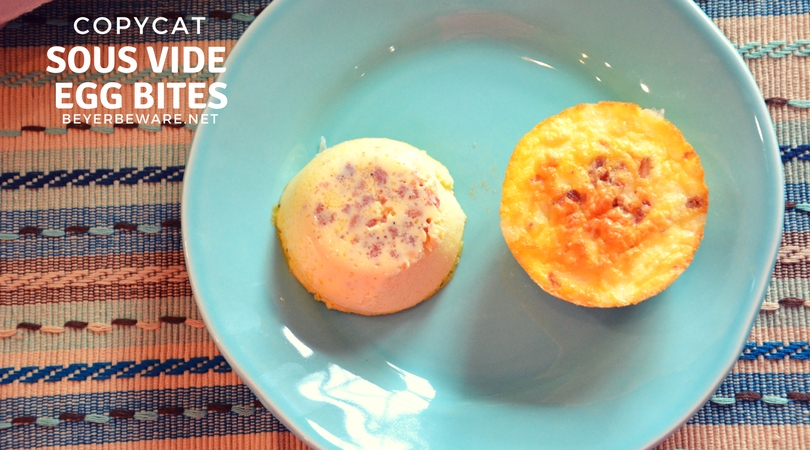 Don't worry, I have not run out and bought a sous vide. Instead, I used one cup glass bowls and a pan of water to cook these egg bites in. Trial an error has pretty much perfected my farmwife technique to this French version of cooking.
The recipe is simply putting eggs, cottage cheese, shredded cheese, and salt and pepper in a blender. That is the core component of these. Pour a half cup in each bowl and top with bacon bits and more shredded cheese.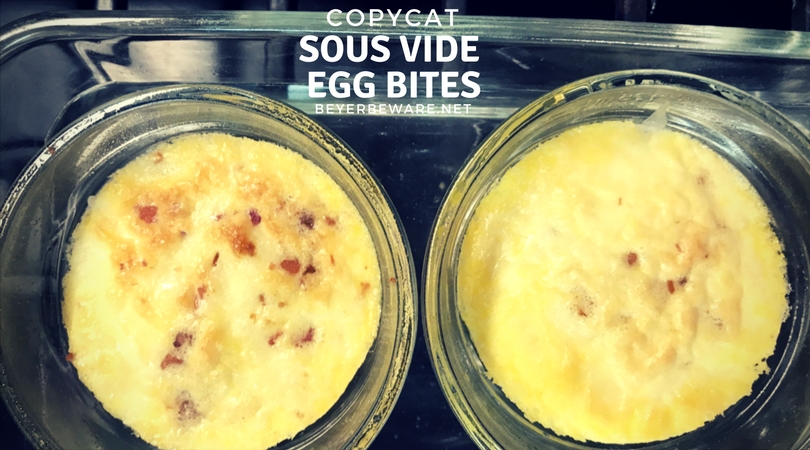 Place each filled bowl in a pan and fill the pan with water so most of the bowls are covered. Bake at 350 degrees for 30 to 350 minutes on the eggs are golden brown and solid to the touch.

There you have them. Your own make at home sous vide egg bites! Want to eat later in the week, just pop the bowl in the microwave and reheat on high for 30 seconds.
Save the Copycat Sous Vide Egg Bites Recipe

Check out other great recipes at the Weekend Potluck.
Affiliate links were used in this post