I have been in a dating relationship with my Instant Pot since June. I have really gotten serious with my pot though and can firmly say, I am becoming a "pot" head. I know my mom is proud. These Instant Pot Buffalo Wings are one of the recipes that put me securely in that category. These wings were quick to make yet resulted in fall of the bone tenderness all while being drenched in an easy butter and Franks hot sauce buffalo sauce.
Instant Pot Buffalo Wings – Quick Buffalo Chicken Wings
For any of you following a keto diet, these wings are perfect for the diet plan. Seriously, five ingredients between the wings and the sauce with two of the ingredients being high-fat dairy products.
The wings marinade in a homemade buttermilk ranch dressing. I combine buttermilk, or in my case heavy whipping cream and vinegar, and ranch dressing seasoning.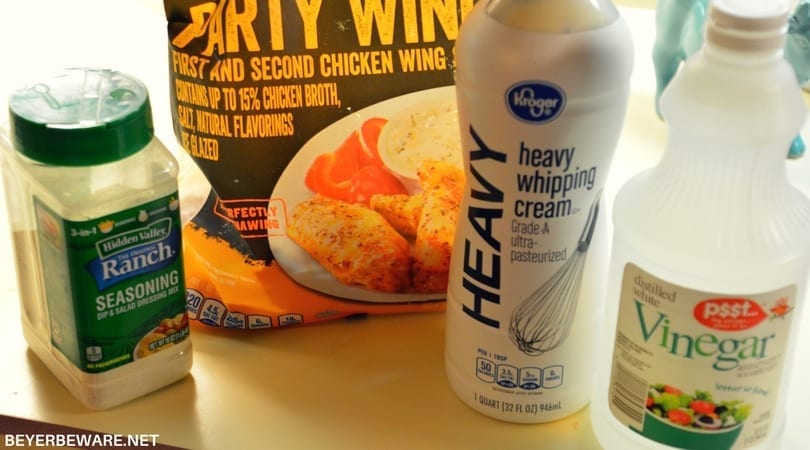 In a large gallon Ziploc bag, dump the wings and the buttermilk ranch combination. Give the bag a shake and let sit for 30 minutes. Prepare the Instant Pot for the wings.
Turn your Instant Pot on the saute setting and let it start warming up. After the wings have sat for 30 minutes, dump them into the pot and let saute till the buttermilk is bubbling.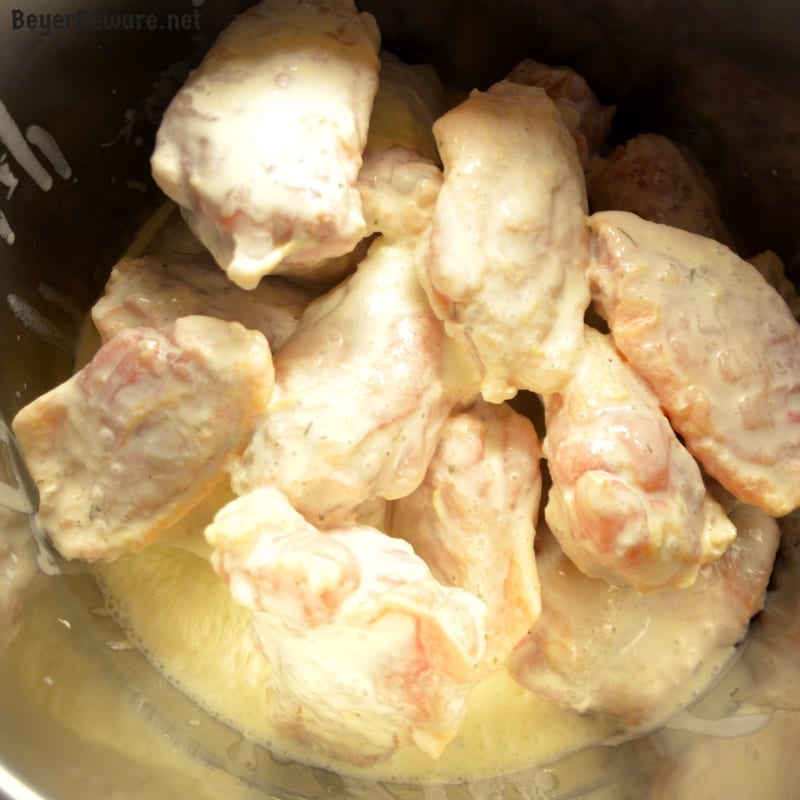 Put the lid on the Instant Pot making sure the vent is on sealed, switch the Instant Pot off and then to manual for 12 minutes. My wings were partially frozen so it still took about 15-20 minutes to pressurize. Once the Instant Pot runs out of time and switches to warm, do a quick release on the Instant Pot.
While the wings were cooking, I went ahead and started on my super simple sauce made with a stick of butter and a bottle of Frank's Hot Sauce.
Scoop the wings out of the Instant Pot and place on a jelly roll pan for a quick broil in the oven.

Pour a generous portion of the buffalo sauce over the wings and then pop under the broiler in the oven.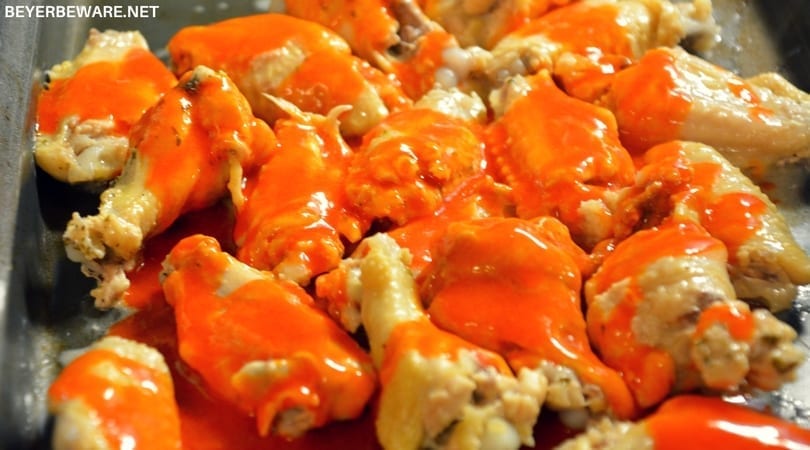 Keep your eyes on the wings under the broiler, but I let them broil for about 10 minutes to crisp them up and give them more a crunchy exterior.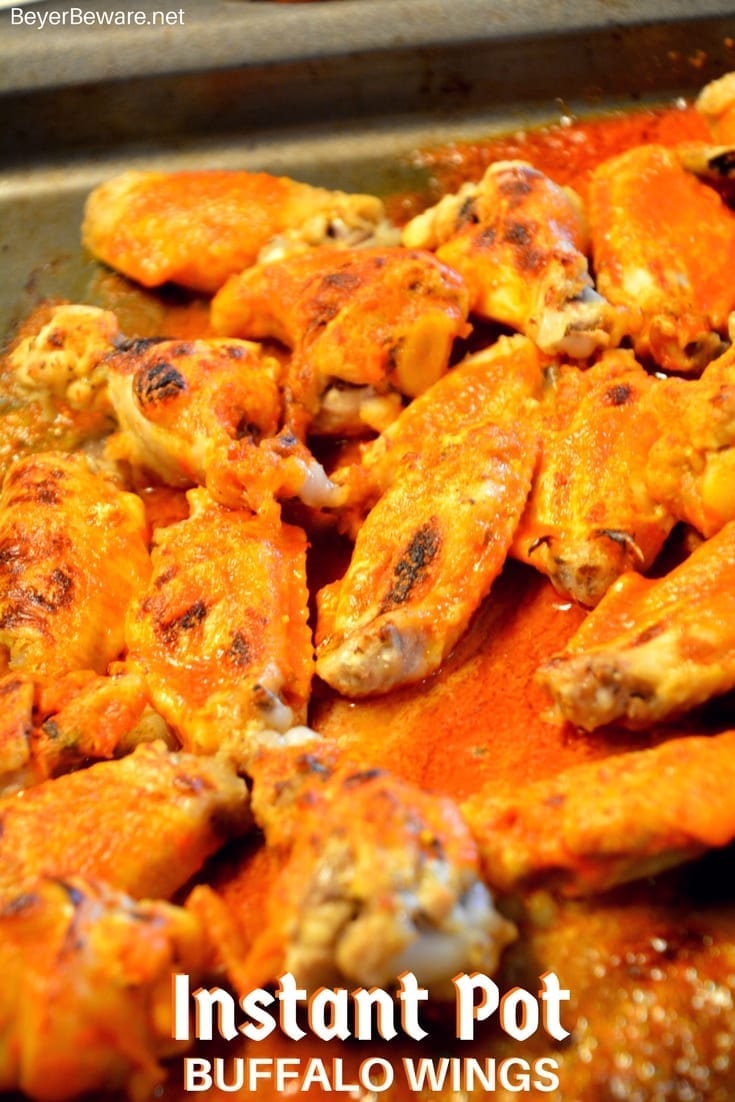 I served our Instant Pot Buffalo Wings with celery and ranch dressing. You can serve yours with whatever you like to eat with buffalo chicken wings.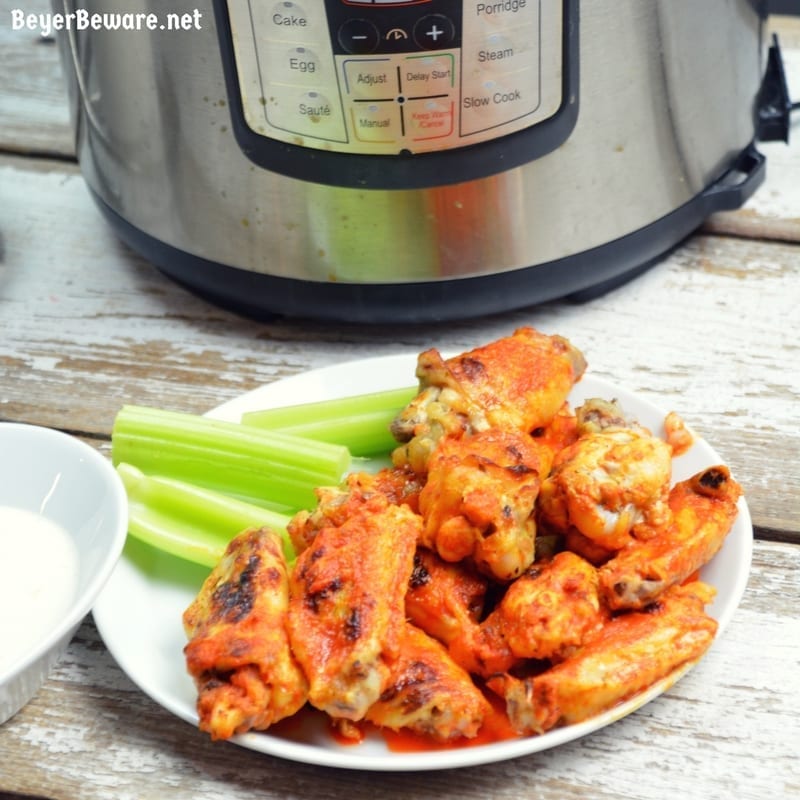 And when I say I served them with ranch, I mean we drenched our wings in ranch.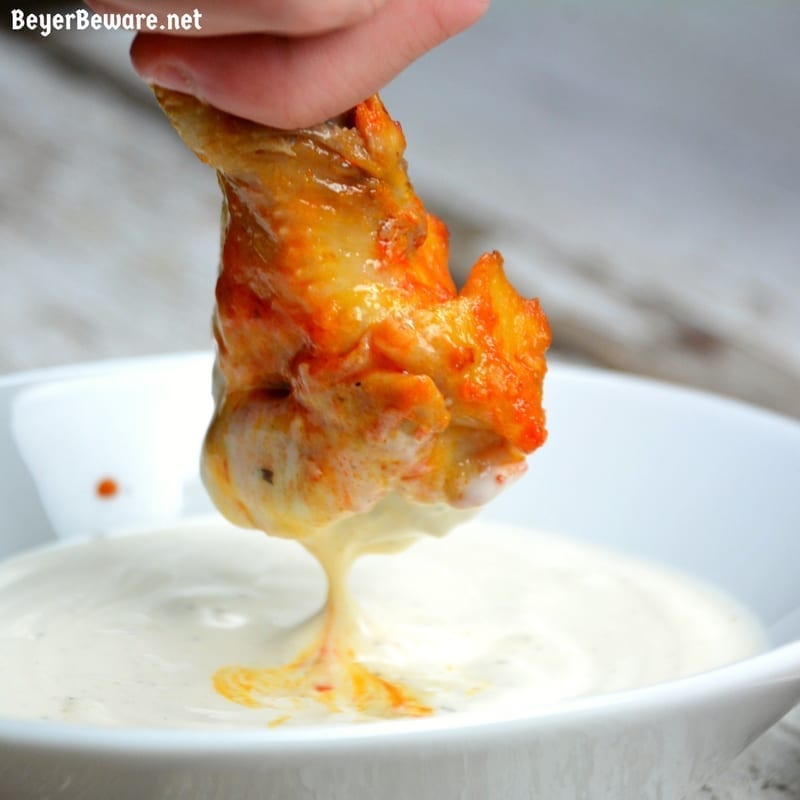 Go ahead and add wings to your grocery list.
What you need to make Instant Pot Buffalo Wings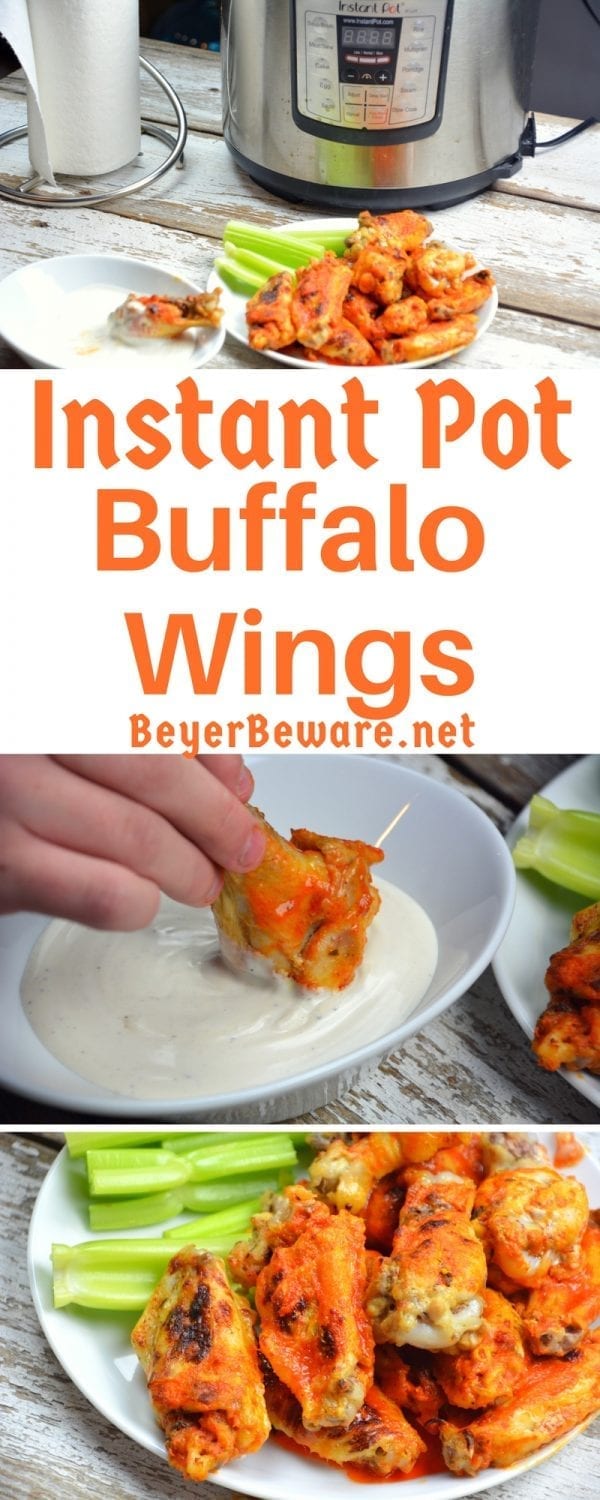 Affiliate links were used in this post. This means a commission is paid to me for anything purchased from these links.