Disclosure: *This post may include amazon links. As an Amazon Associate, I earn from qualifying purchases.
Have you ever thought about the codes on those stickers and twist ties on the fruits and vegetables you buy? I hadn't really give it much thought. I just assumed they were just assigned for pricing reasons. But, little did I know, there is a little meaning to those numbers.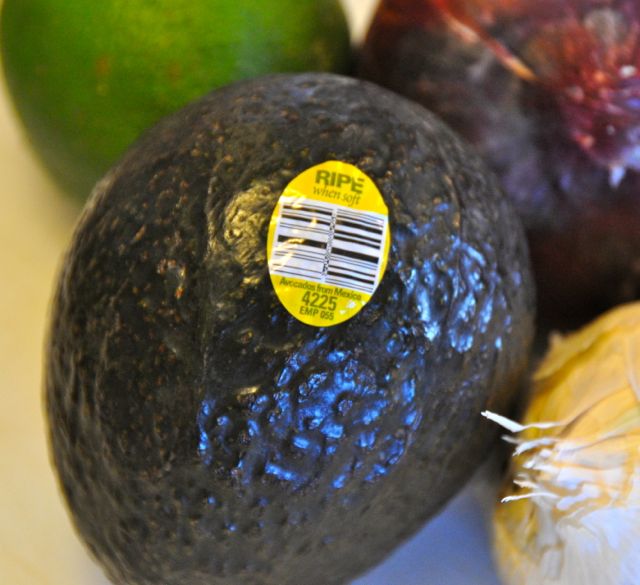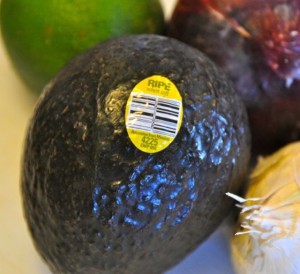 The Produce Marketing Association puts together the Price-Look Up (PLU) codes for fresh fruits and vegetables sold in random-weight/bulk in produce departments. You can search for codes over on the website. Standardized Universal Product Codes (UPCs) for fresh fruits and vegetables are also available on a subscription basis through the Produce Marketing Association (PMA) Web site.
What food gets a Price-Look Up (PLU) code versus a barcode?
The PLU is for loose produce where you can buy one or more of the item at your picking.  Produce is defined as : fruits, vegetables, dried fruit, herbs and flavorings, and nuts. If the product is sealed, in a container or packaged in some way that does not allow you to pick which items you want specifically, then it gets a barcode.
So, now, what do the codes on loose produce mean?
The numbers range in the 3000 and 4000 series for all loose produce. Once the code is established, it is established for global usage. This isn't just something we do in America. There is no specific intelligence built into the 4-digit numbers; i.e., no one 4-digit number represents anything in particular.
With that being said, there can be prefixes add to the the 4-digit code. At present, only three digits have been allocated to be a
prefix to the 3000 or 4000 codes.
0 Applies to all non-qualified produce and is generally presented without the leading "zero" digit.
8  Genetically modified
9  Organic
So, yes, if you want to avoid genetically modified produce, avoid loose produce that has 5-digit codes beginning with an 8. And if you are wondering why something is significantly more than you expected, it may have a 9 at the beginning of the 5-digit code. Have fun shopping!
Checkout other interesting things about food and where it grown over on the 30 days on a prairie farm series.