Disclosure: *This post may include amazon links. As an Amazon Associate, I earn from qualifying purchases.
With spring weather warming up we will all have an abundance of fresh greens, fresh fruits, and vegetables. Frankly, I can't wait to eat alfresco. This edition of our best recipes is the best salad recipes from lettuce salads to pasta salads to fruit salads. If you are looking for the best salad recipes, don't miss a single one of our best salad recipes.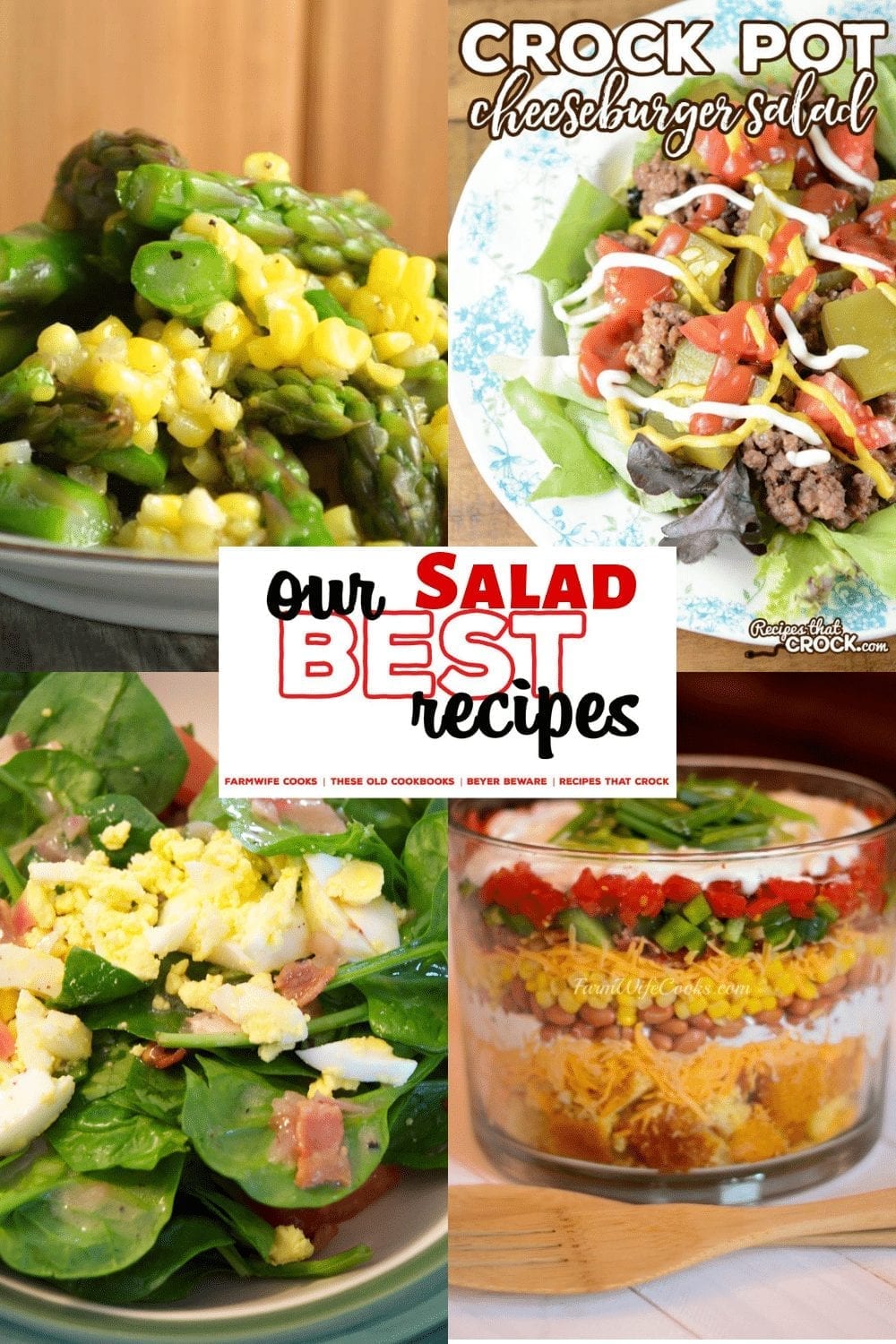 I am so excited to bring you another week of "Our Best Recipes" with 3 of our food blogger friends. Each Wednesday, we'll take turns with Cris, Liz, and Megan sharing some of the best recipes from our blogs. If you missed my last post with our best recipes, it was our best fish recipes and prior to that was our best appetizer recipes.
Be sure to check out some of past our best recipe round-ups.
Our Best Salad RecipesLettuce Salads
Chicken Tortellini Caesar Salad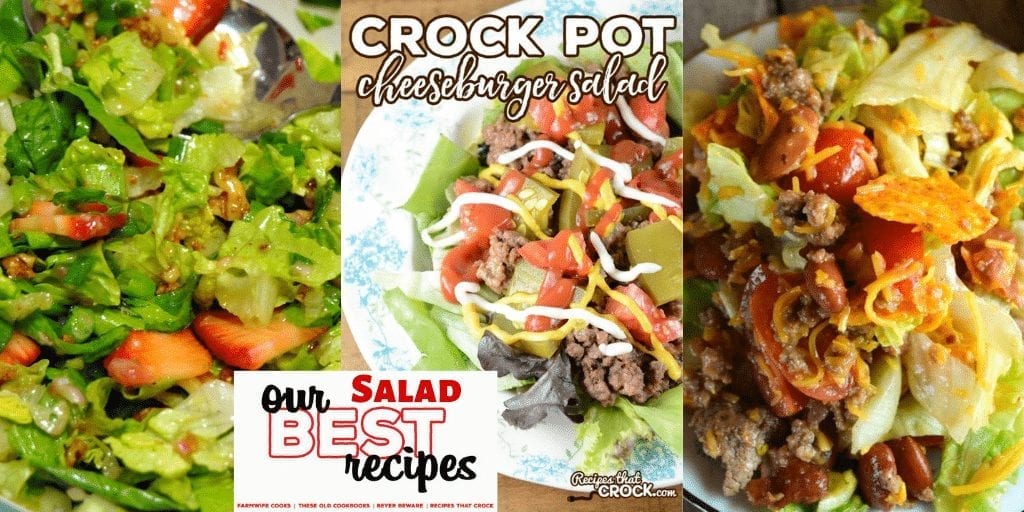 Ranch Cauliflower Lettuce Salad
Asian Chopped Salad with Strawberry
Taco Salad with Homemade Dressing
Spinach Salads
Spinach Salad with Hot Bacon Dressing
Vegetable Salad Recipes
Pasta Salads
Pepperoni Pizza Tortellini Pasta Salad
Meat or Egg Salad Recipes
5-Minute Low Carb Lemon Chicken Salad
Fruit Salads or Fruit Dessert Recipes
Blueberry Ambrosia Fruit Salad