Disclosure: *This post may include amazon links. As an Amazon Associate, I earn from qualifying purchases.
I have nights, that I literally open the fridge and curse as I see chicken juice running everywhere. And it is running everywhere because of the frozen chicken I put in the fridge three days ago is fully thawed now. And obviously the packaging has a hole in it that I was unaware of three days ago. So, once the fridge is disinfected, it is time to get creative. I knew I had to add some red meat somehow to the meal, so took some inspiration from one of my favorite dishes at Johnny Carino's, Chicken Milano, to make a chicken and ham casserole version.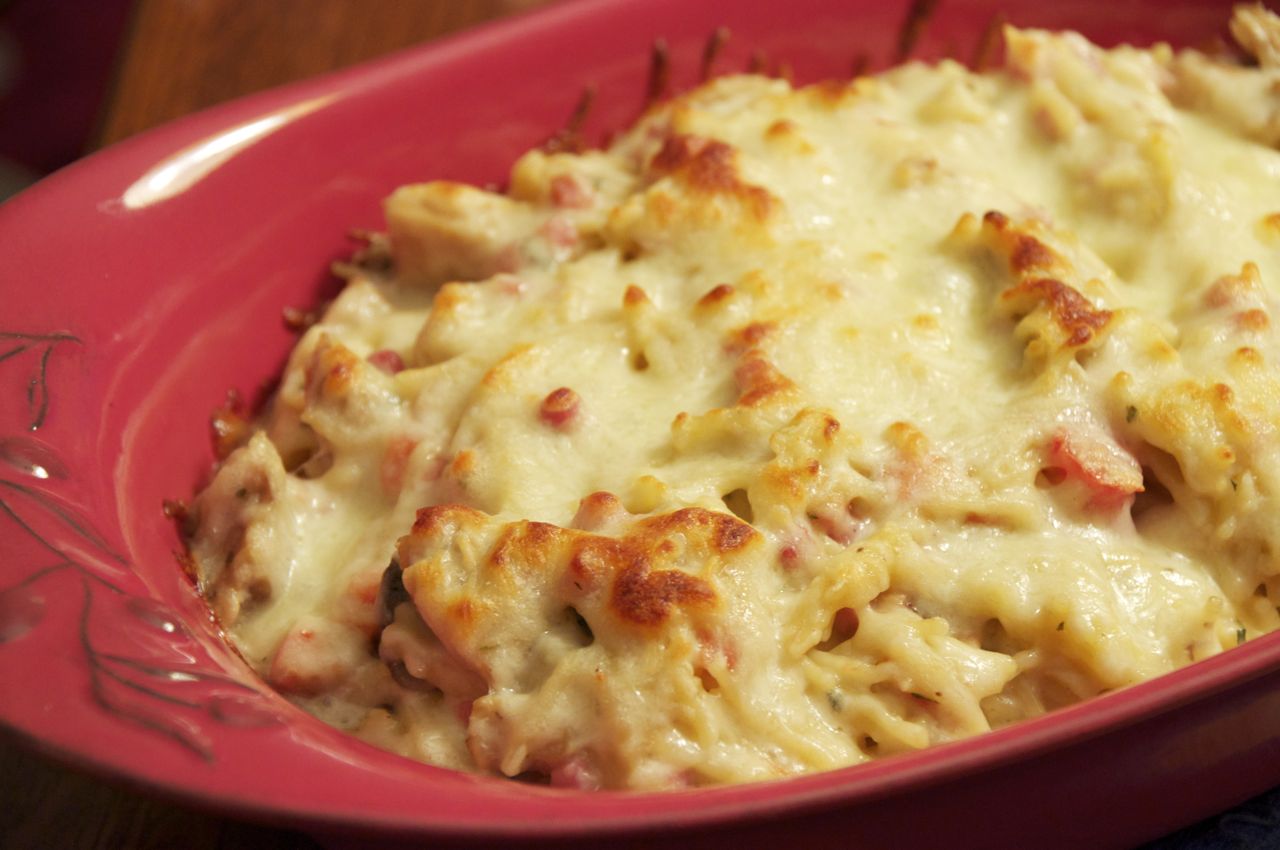 Chicken Milano Casserole AKA Chicken and Ham Casserole
I started with boneless, skinless chicken thighs. If you have chicken breasts, you can use those. I put some butter down in a large skillet.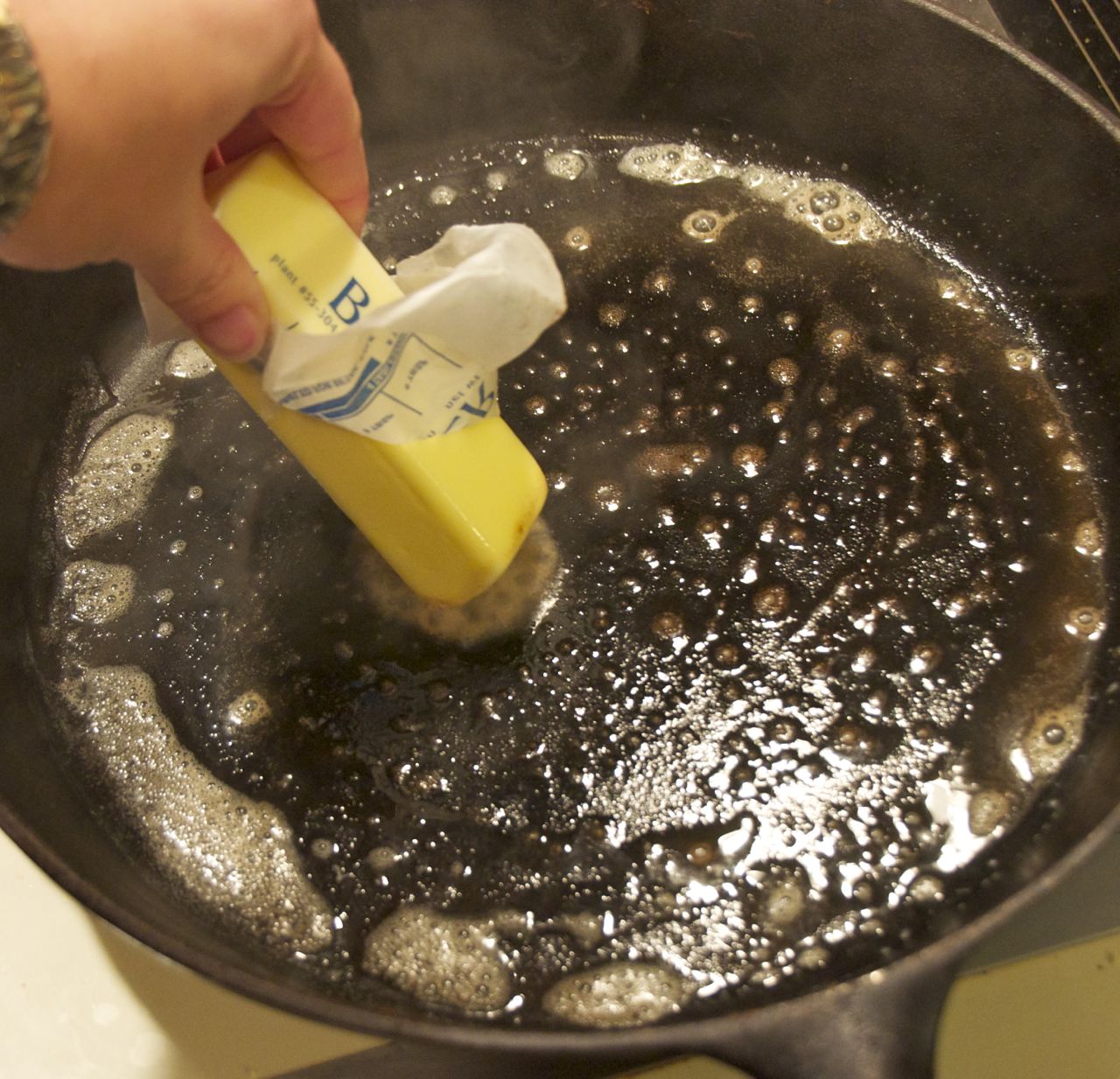 Then season the chicken with salt and pepper. I also used a little of one of my new favorites from Penzeys.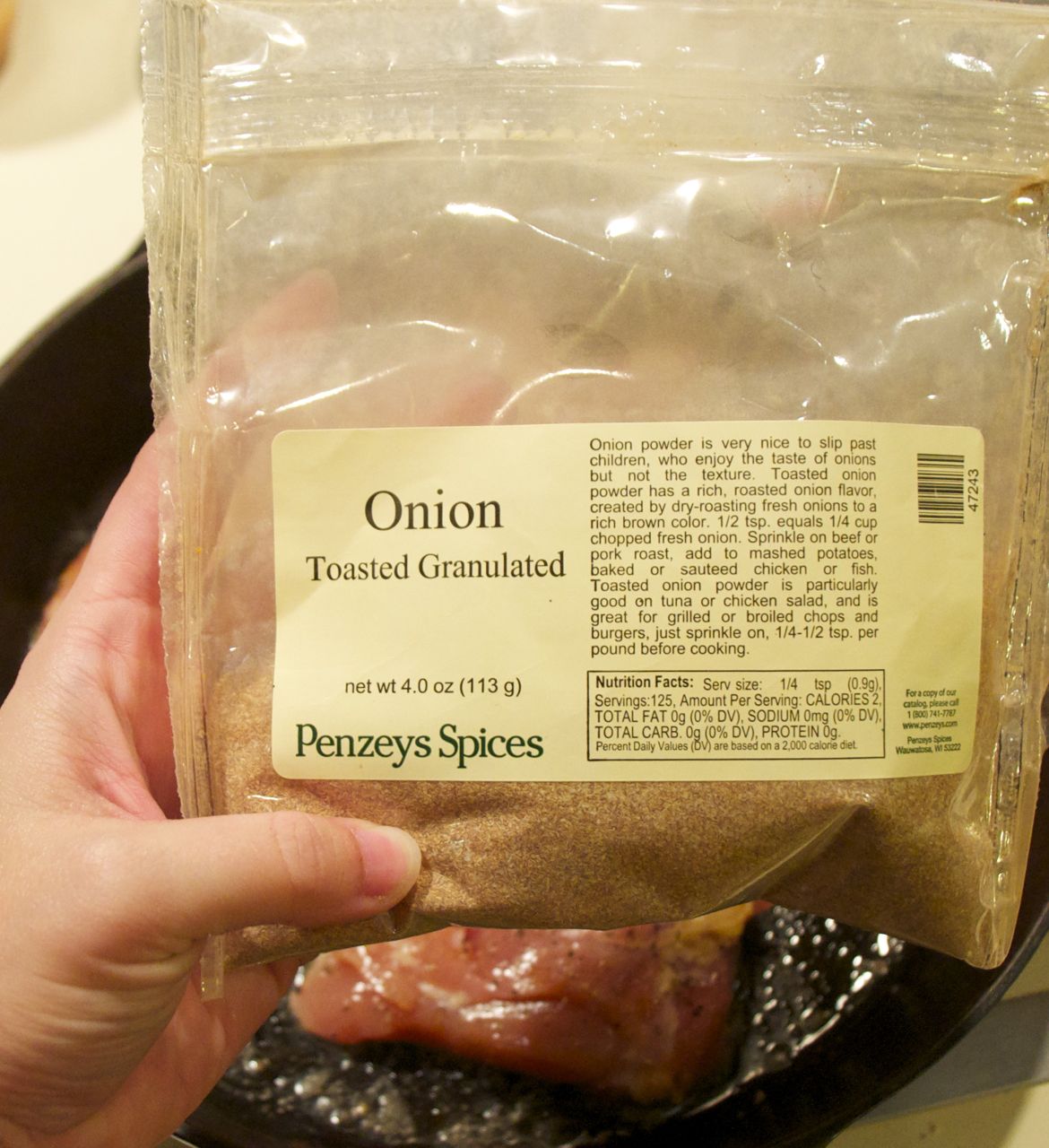 Saute chicken on both sides for 8-10 minutes or until juices run clear. Once I flipped the chicken over, I also added mushrooms and garlic to begin sauteing.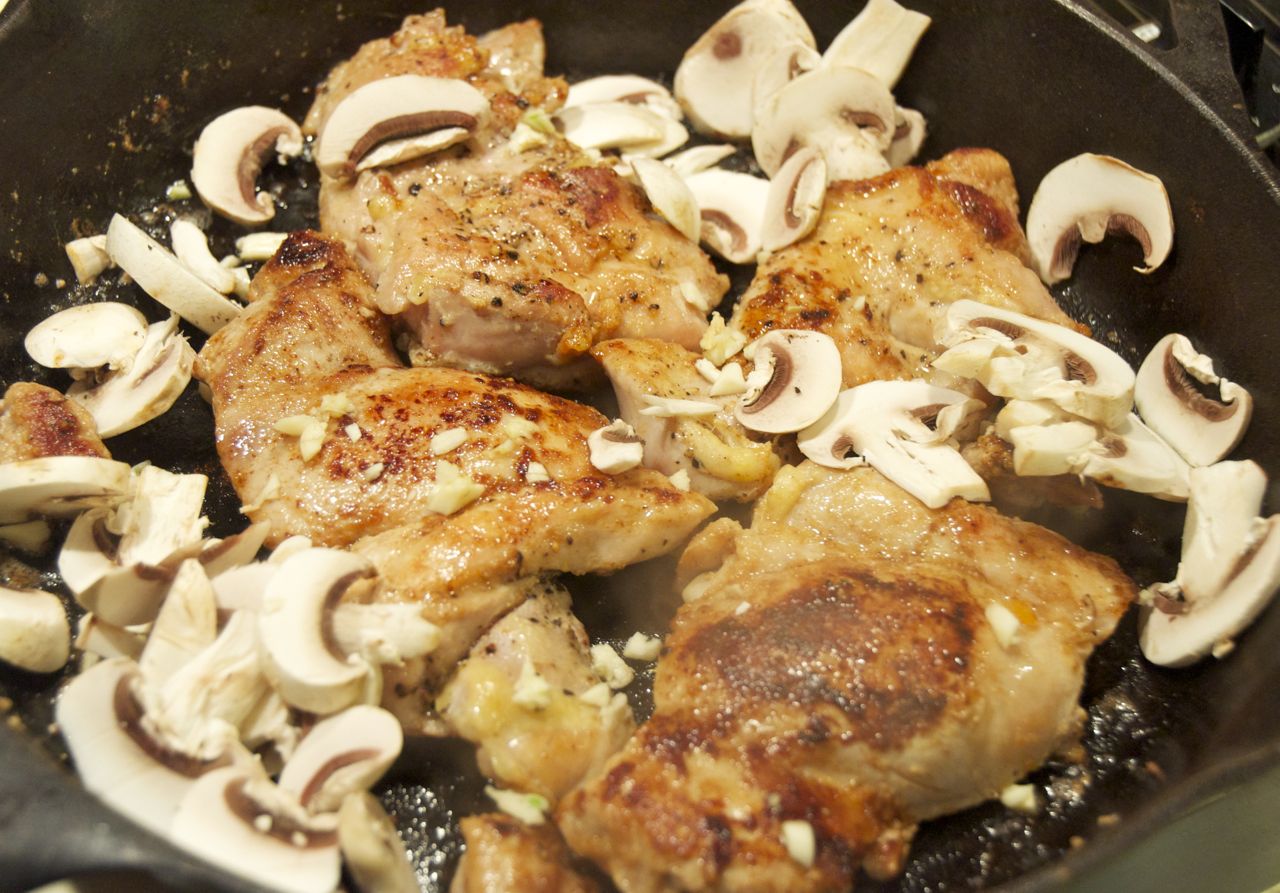 Then pulled the chicken out to rest while I kept the mushrooms and garlic in the pan.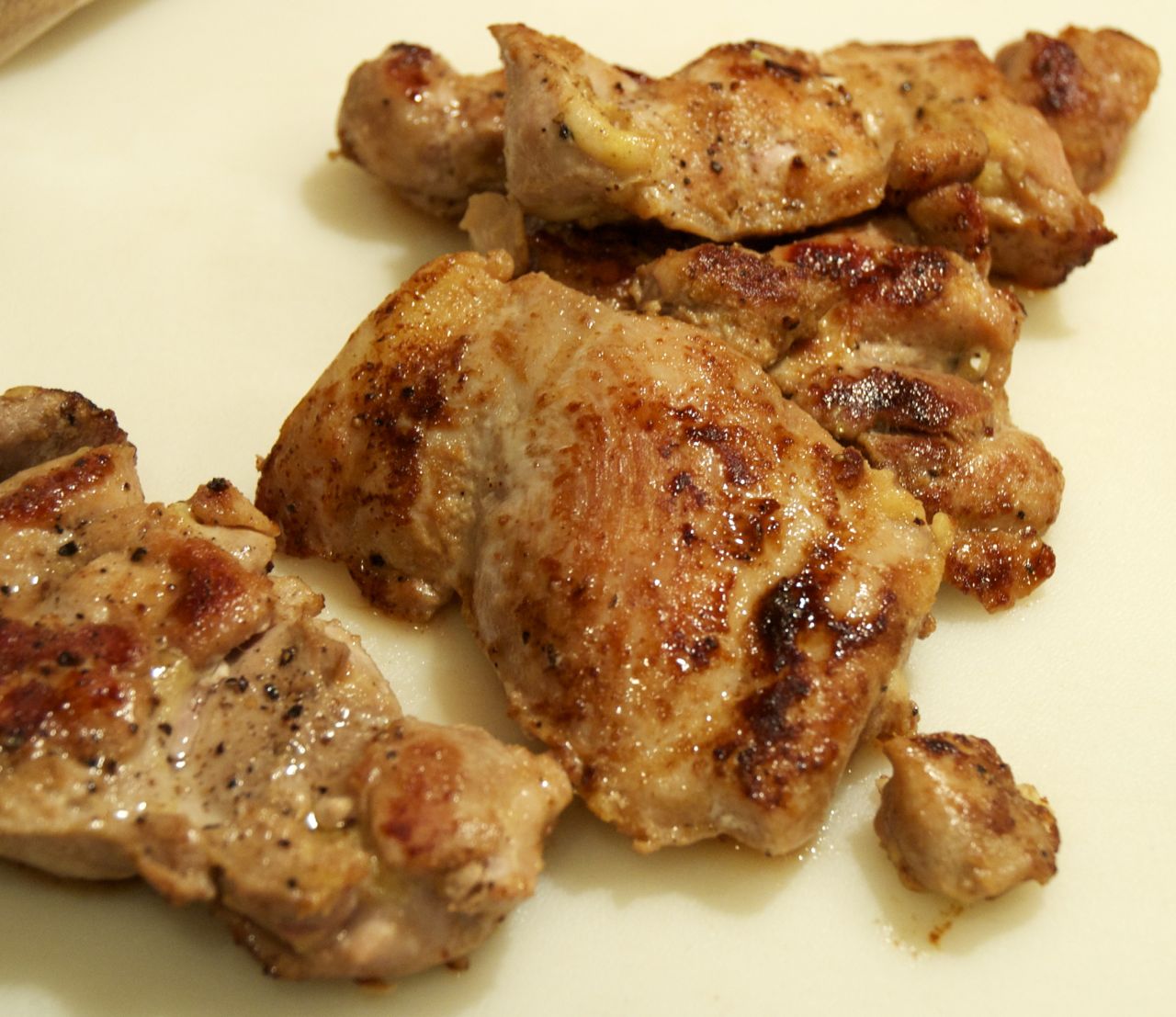 Let it rest while you start boiling water for the pasta. My pasta of choice for spaghetti type casseroles is cut spaghetti.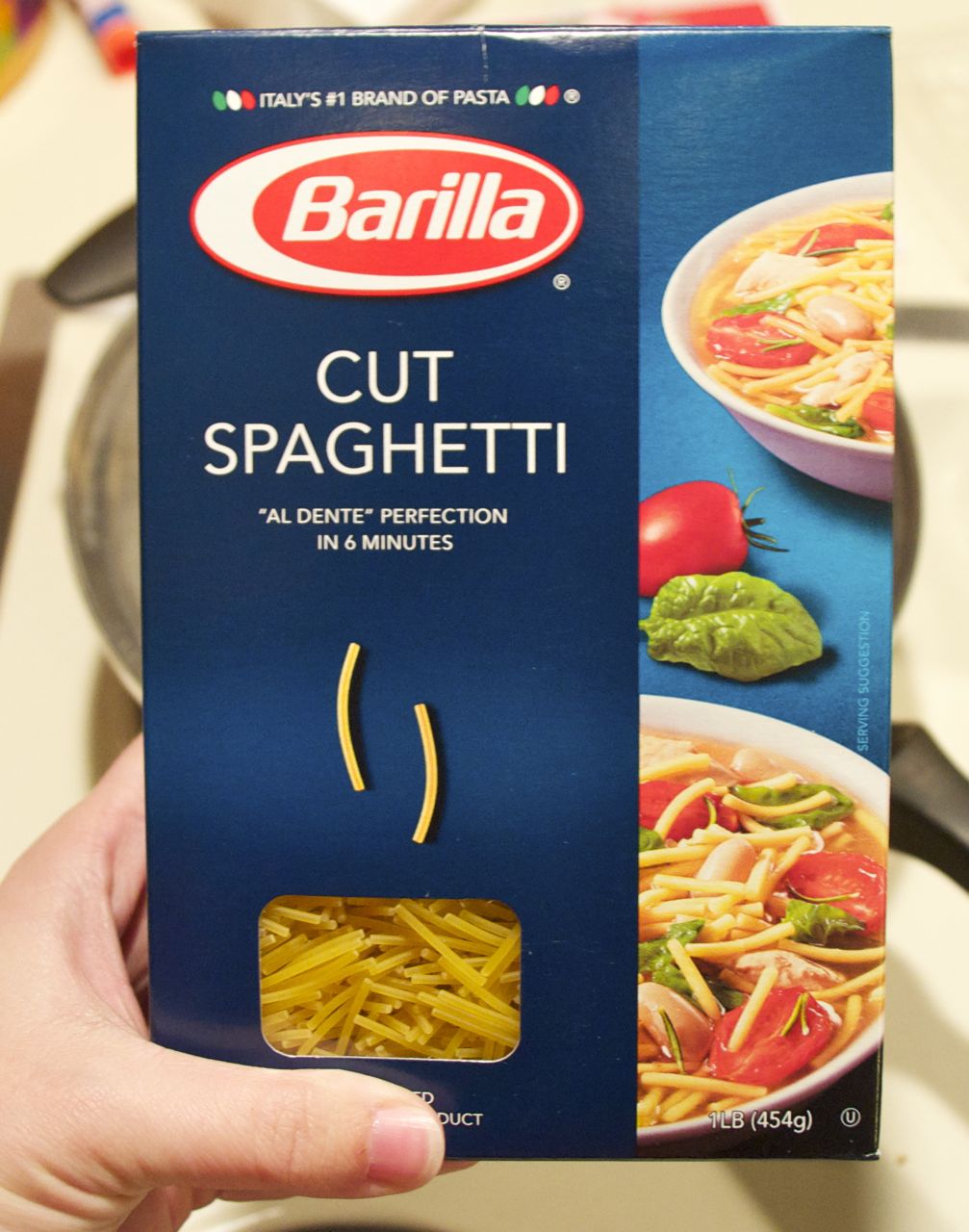 Back to your mushrooms...add chopped tomatoes and diced ham to the pan and continue to saute for a minute or two.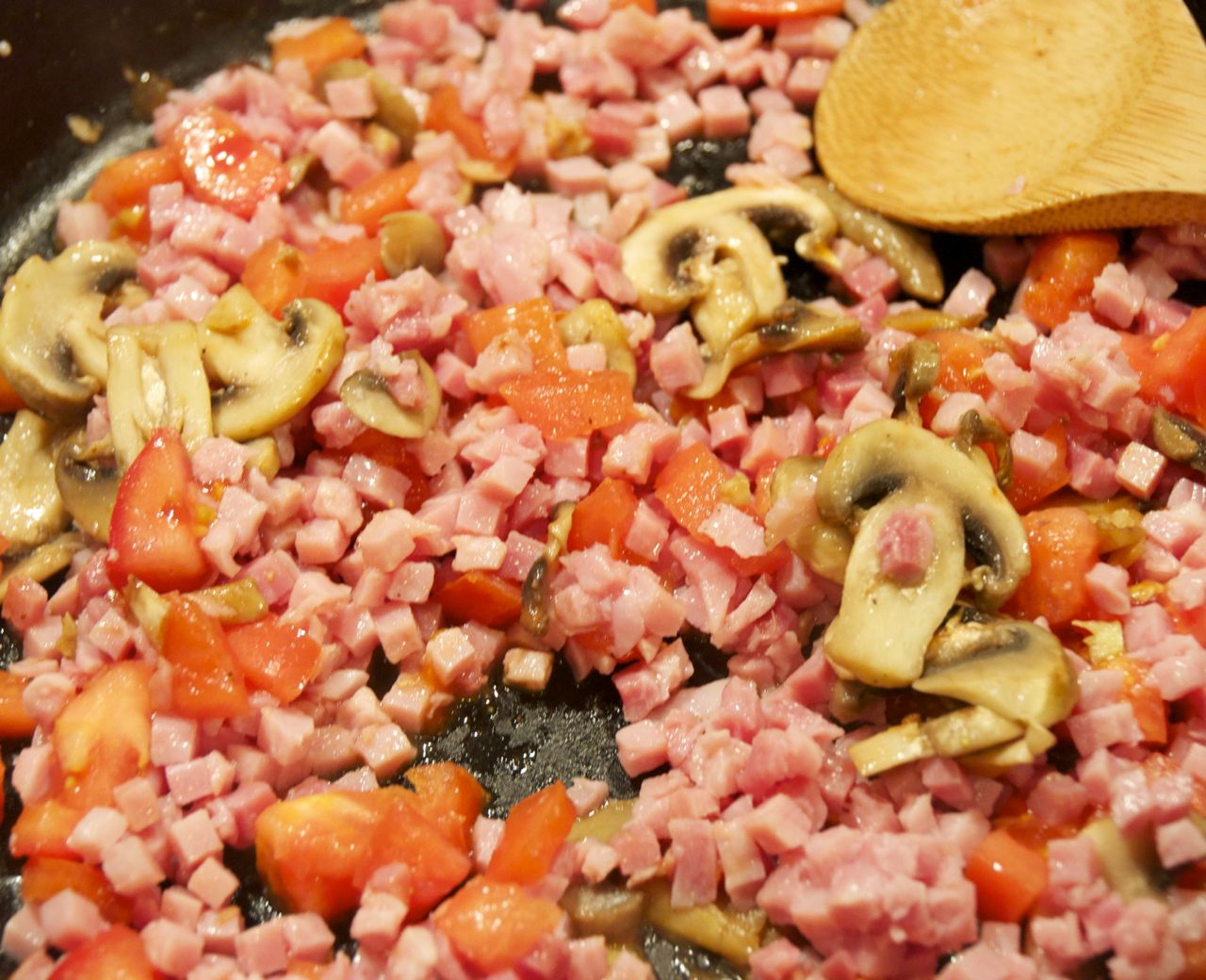 While it is working, chop up the chicken.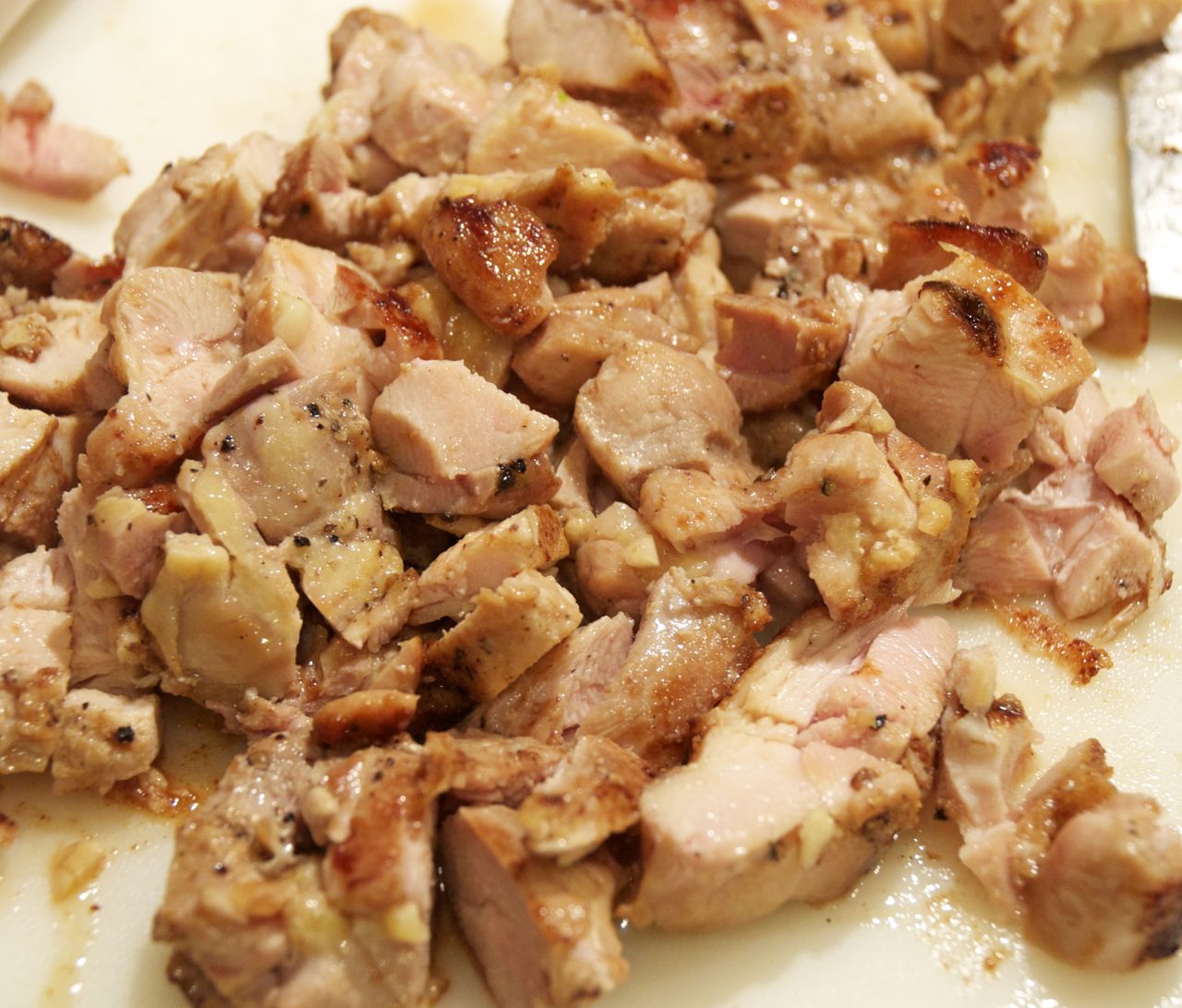 Begin mixing the casserole together by pouring a jar of alfredo sauce into the ham and mushroom saute.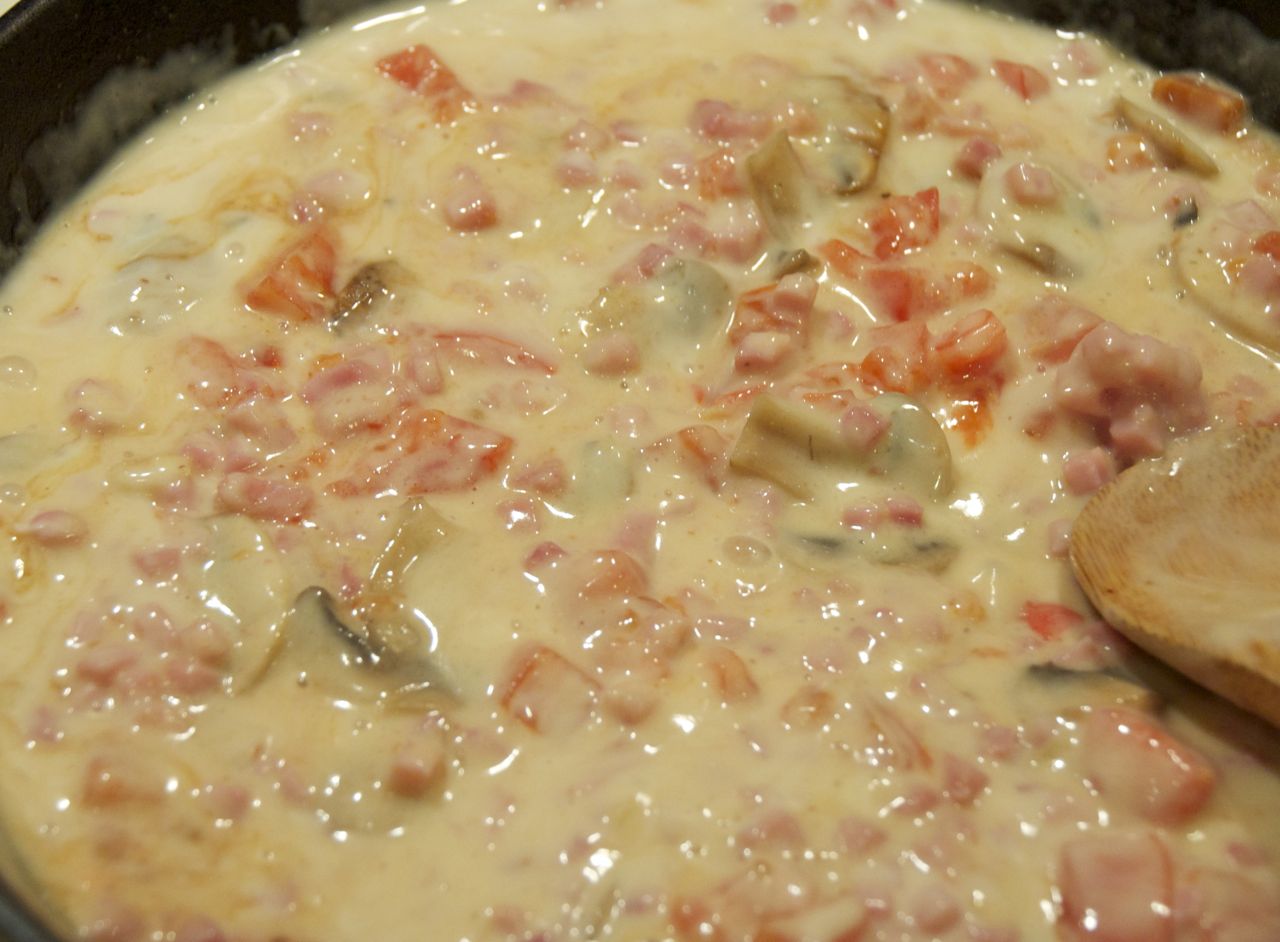 Stir the chicken into the mixture.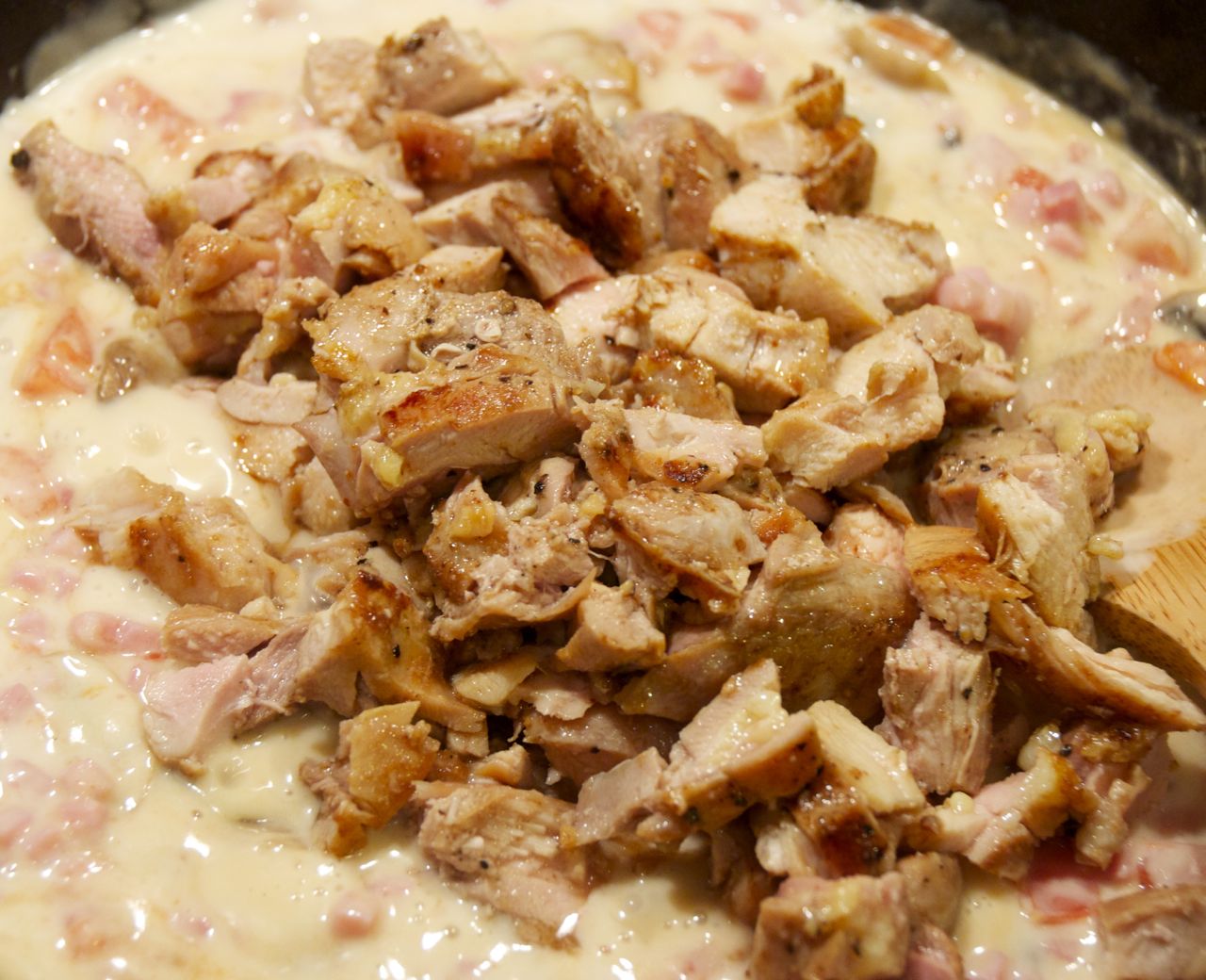 Stir together and combine in cooked pasta.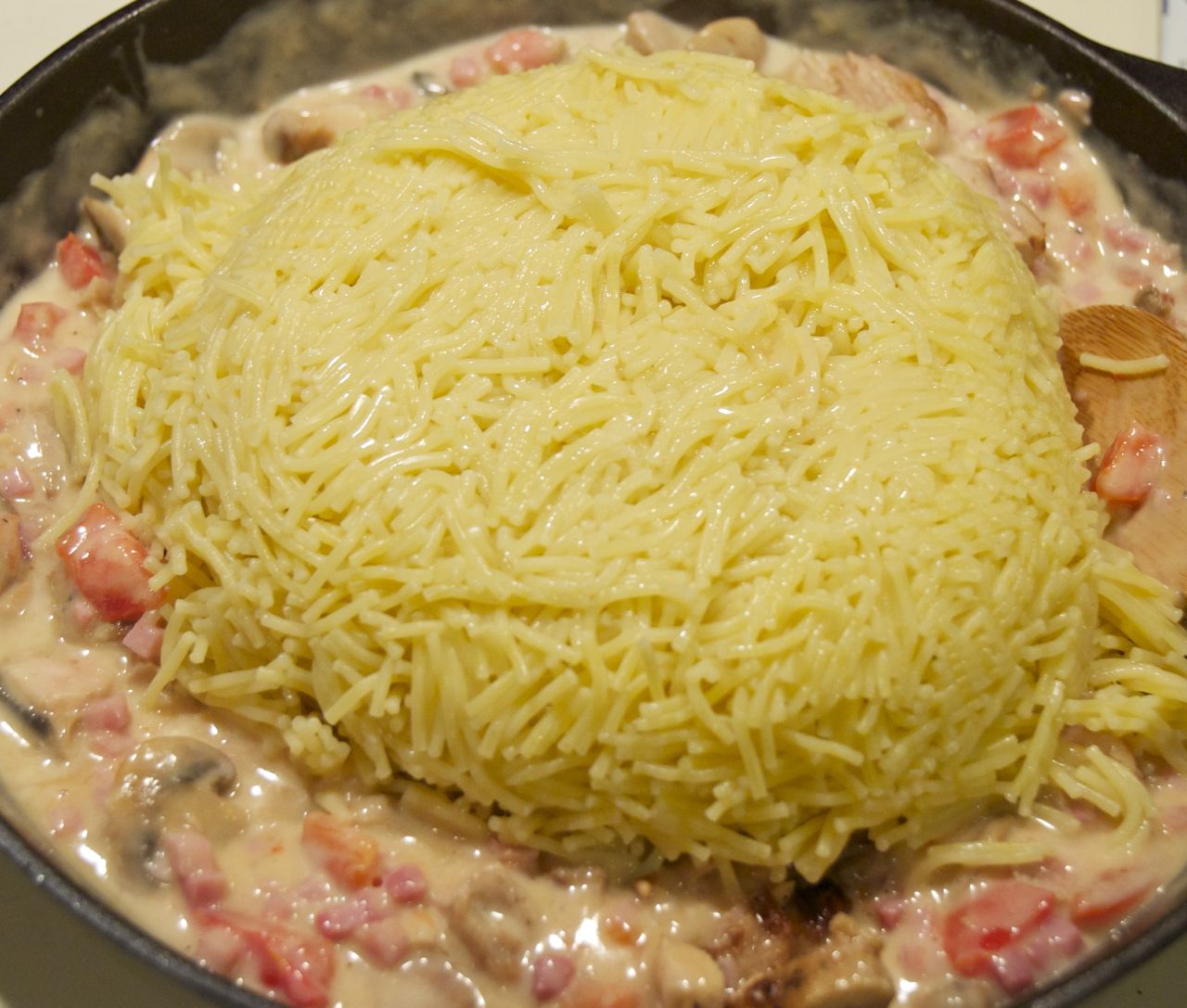 Then I realized I didn't estimate how much sauce I needed accurately. It was too dry. I didn't have another jar of Alfredo sauce. So, I grabbed some can of cream of something soups.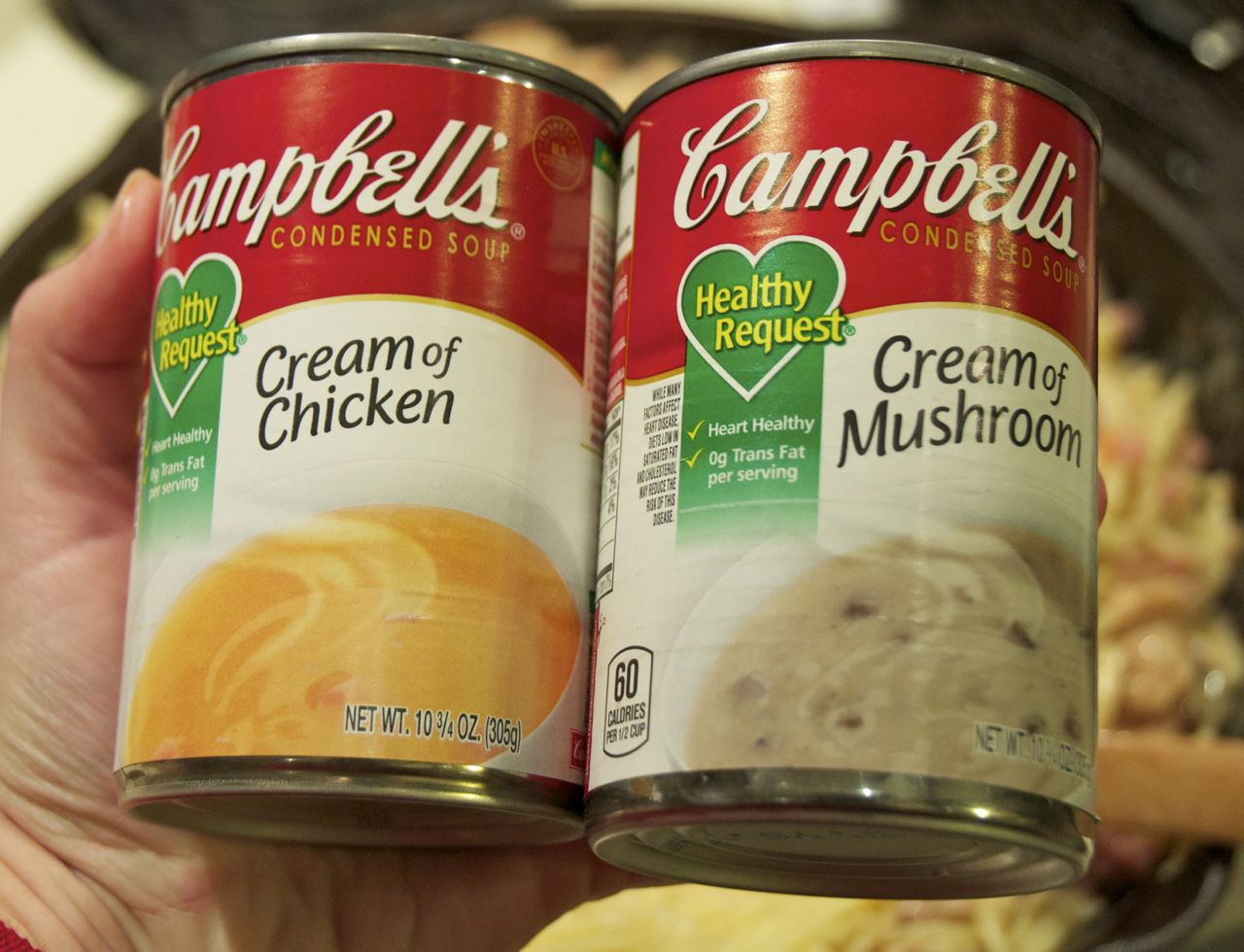 Now, this was a good improvise, but I think the casserole would be better with just Alfredo sauce. Now, the other key to this recipe is basil. I went to the Penzeys Pasta Sprinkle...
Added a tablespoon to the casserole along with salt and pepper.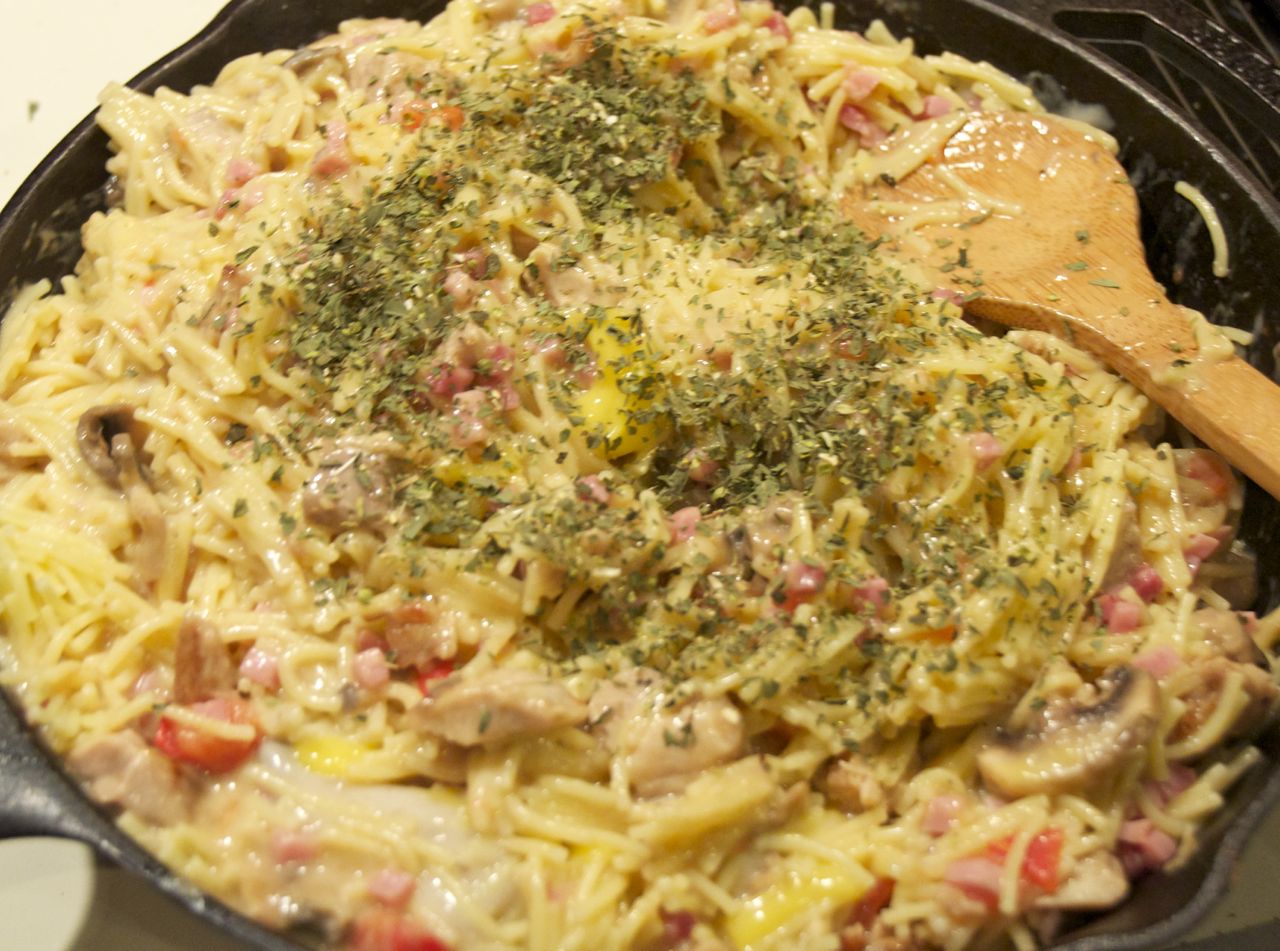 I also didn't realize just how much food this would be when it all got mixed together. So, BONUS!!! One meal tonight and one meal in the freezer.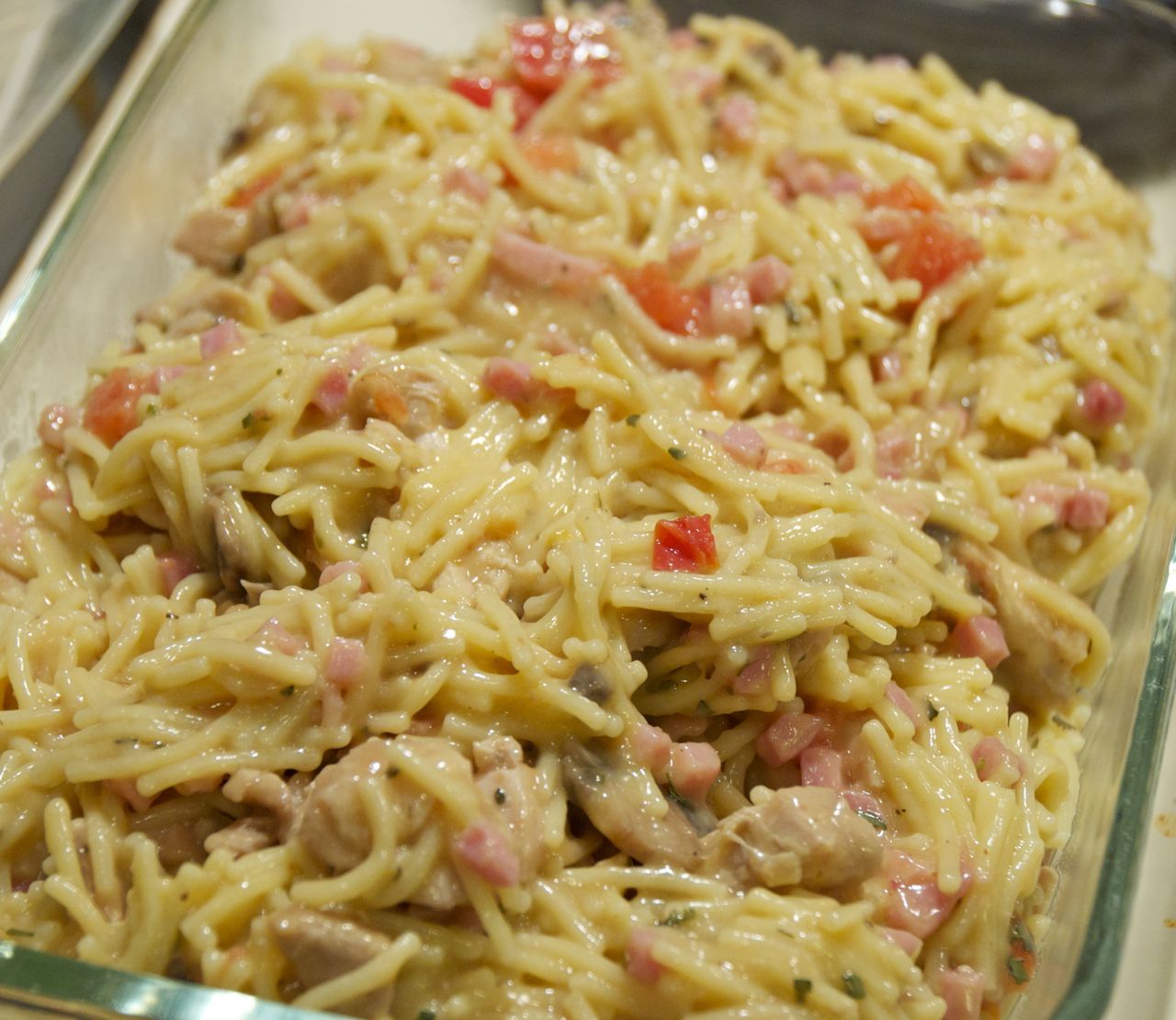 Cover the casserole with shredded cheese. I used Italian blend cheese, but good, old mozzarella will work too.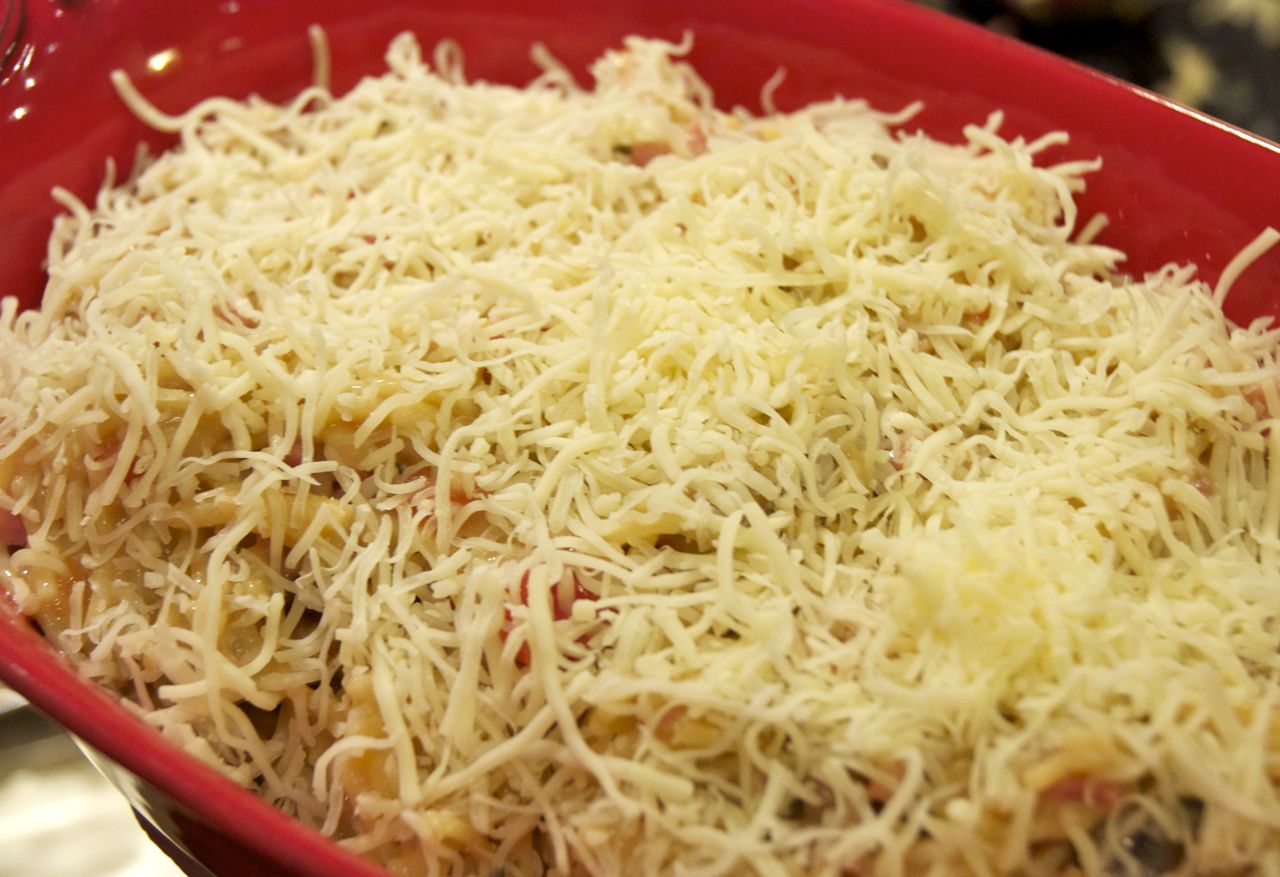 Bake for 20-25 minutes on 350. The cheese will be melted and golden brown when you pull it out of the oven. The casserole will be bubbly around the edge as well.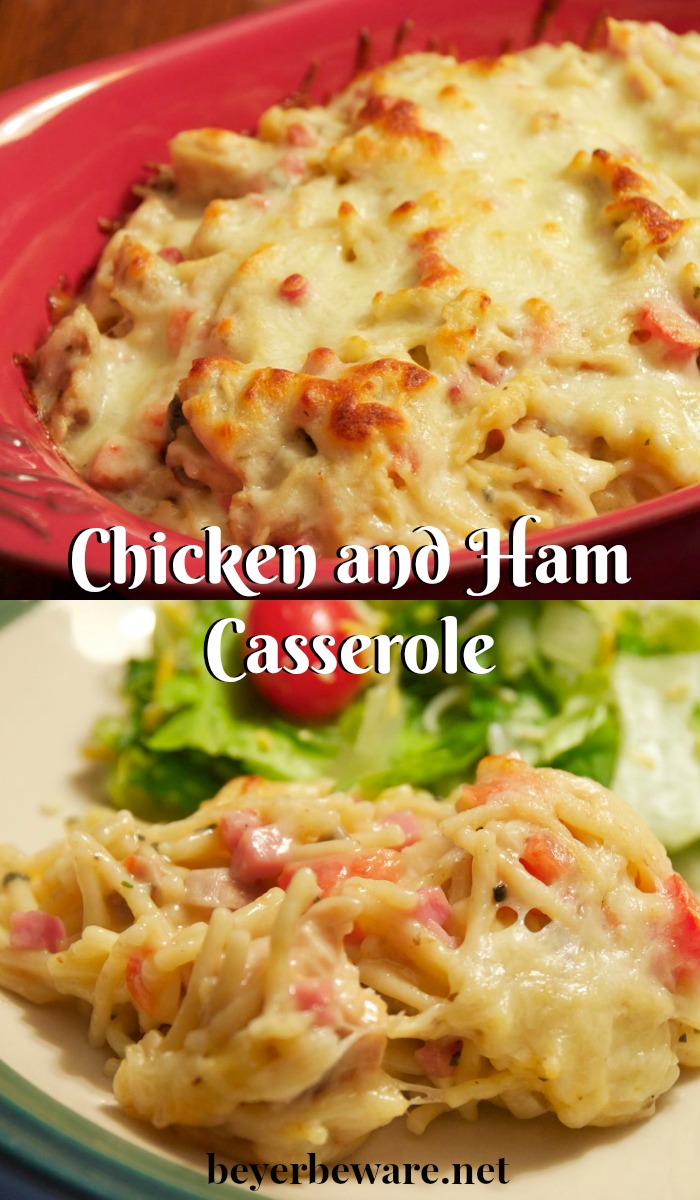 Serve with a salad and call it good! My kids loved this casserole.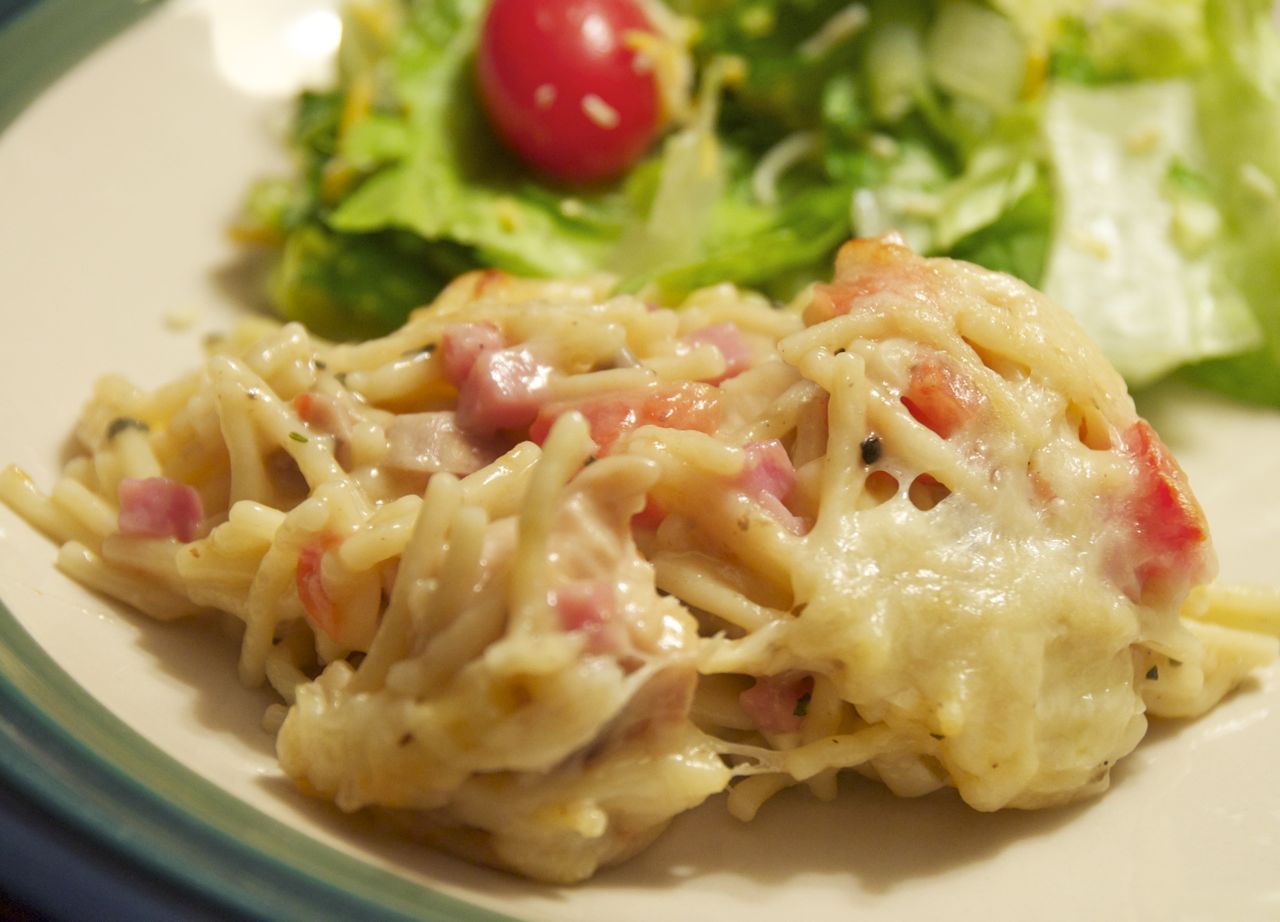 📖 Recipe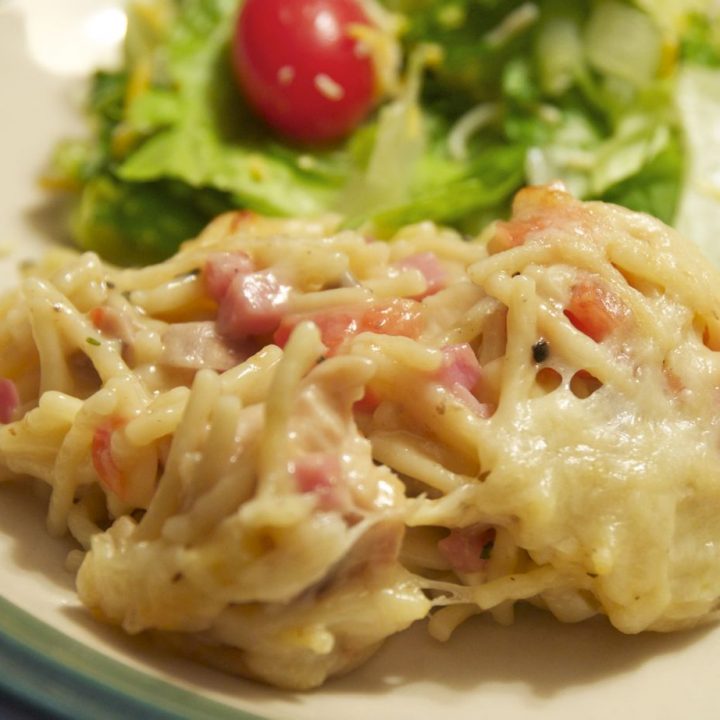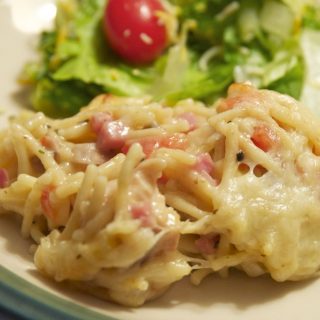 Chicken Milano Casserole
This Milano Chicken Casserole is a creamy chicken and ham casserole is a great weeknight meal and you can double the recipe to make one for the freezer!
Print
Rate
Ingredients
4

boneless

skinless chicken thighs

1

teaspoon

granulated onions

½

tablespoon

of butter

2

garlic cloves

chopped

8

ounces

of mushrooms

sliced

2

roma tomatoes

chopped

8

ounces

of diced ham

2

jars of Alfredo sauce

1

pound

cut spaghetti

cooked al dente

1

tablespoon

Pasta Sprinkle or dried basil

Salt and Pepper

2

cups

shredded Italian Cheese blend
Instructions
Season chicken with salt, pepper and granulated onion and cook over medium heat in a buttered skillet. Cook chicken for 8-10 minutes on each side. When you have flipped the chicken, add mushrooms and garlic. Continue to cook until the chicken juices run clear.

Remove chicken to let it rest for several minutes, leaving mushrooms and garlic in the pan. Add tomatoes and ham into the pan and saute for several minutes.

Chop chicken into cubes. Pour one jar of alfredo sauce into pan with ham, mushrooms and tomatoes. Add chicken and cooked cut spaghetti. Add additional jar of Alfredo, pasta sprinkle and a teaspoon of salt and ½ teaspoon of pepper.

Pour into two 2 ½ qt casserole dishes. Put one cup of shredded cheese on each casserole. Cook one at 350 degrees for 20-25 minutes and freeze the other for later.
And I have a feeling this week might be the week I need to use that freezer meal. Off to the races...link up your favorites!