Disclosure: *This post may include amazon links. As an Amazon Associate, I earn from qualifying purchases.
During Lent many people begin looking for fish recipes to enjoy on Friday's during the 40 day period leading up to Easter. Even if you are not Catholic, these seafood recipes are going to be great to add to your menu plan. Our best fish recipes will not disappoint with everything from salmon patties to tuna noodle casserole to seafood gumbo to blackened fish tacos.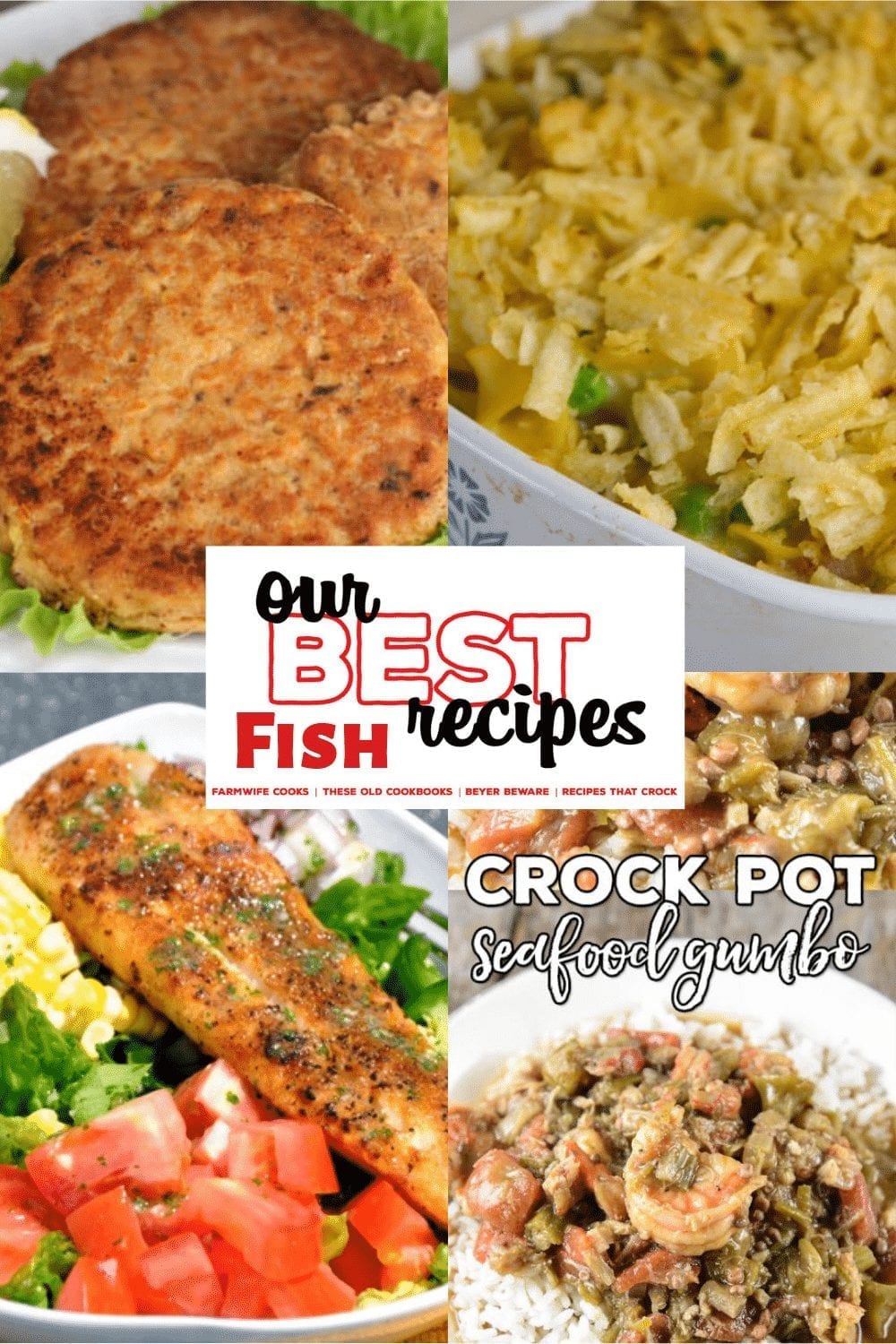 We are so excited to bring you another week of "Our Best Recipes" with 3 of our food blogger friends.  Each Wednesday, we'll take turns with Cris, Liz, and Megan sharing some of the best recipes from our blogs. If you missed my last post with our best recipes, it was our best appetizer recipes and then last month I shared our best hot drinks over on Farmwife Drinks.
Be sure to check out some of our past best recipe round-ups.
Our Best Fish Recipes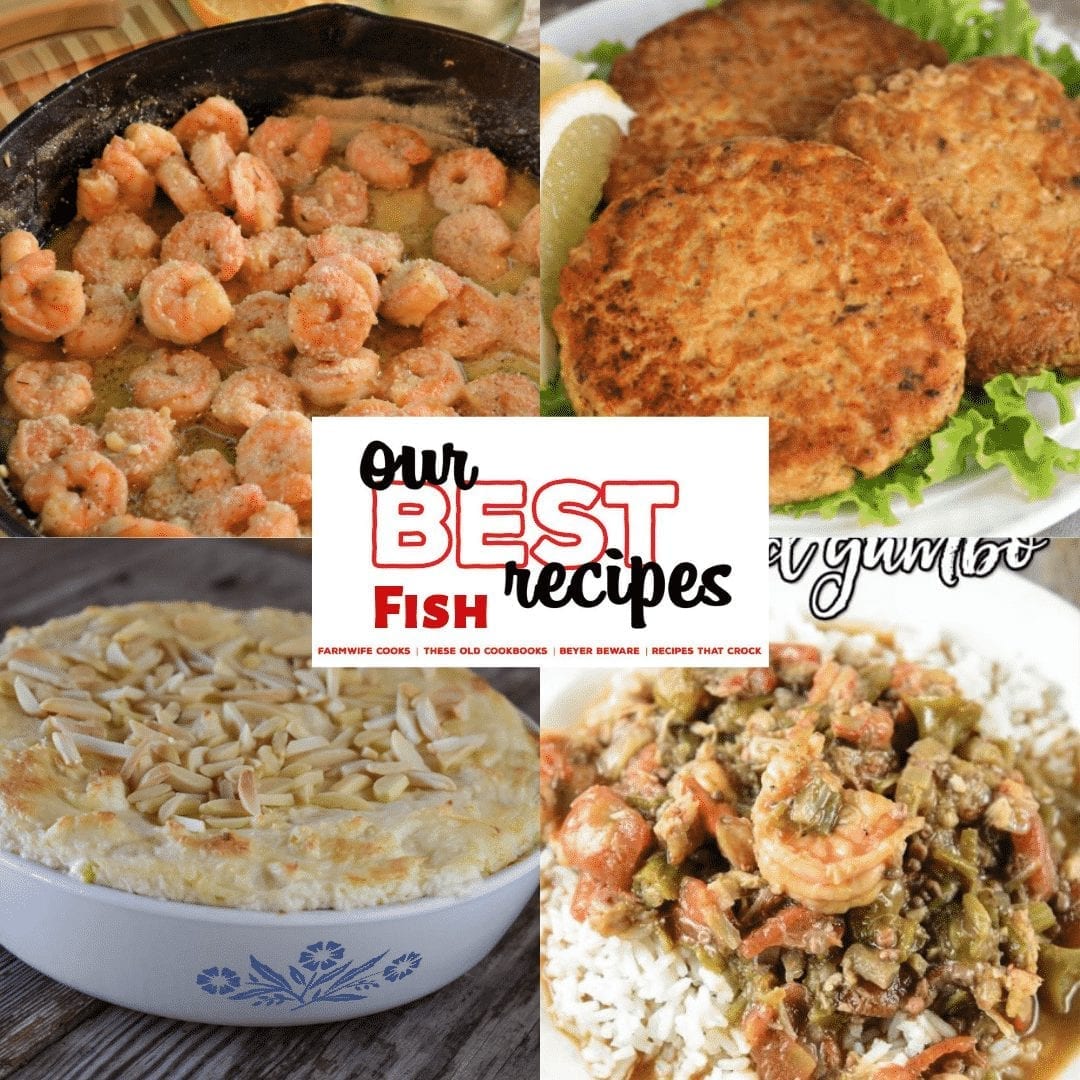 Since the four of us live in landlocked Indiana, we rely on frozen or canned fish options. We all love fresh seafood and a few of us are big fans of slurping down oysters. For our best fish recipes though we, stick to recipes that utilized fish anyone can get at their local grocery store.
Canned Fish Recipes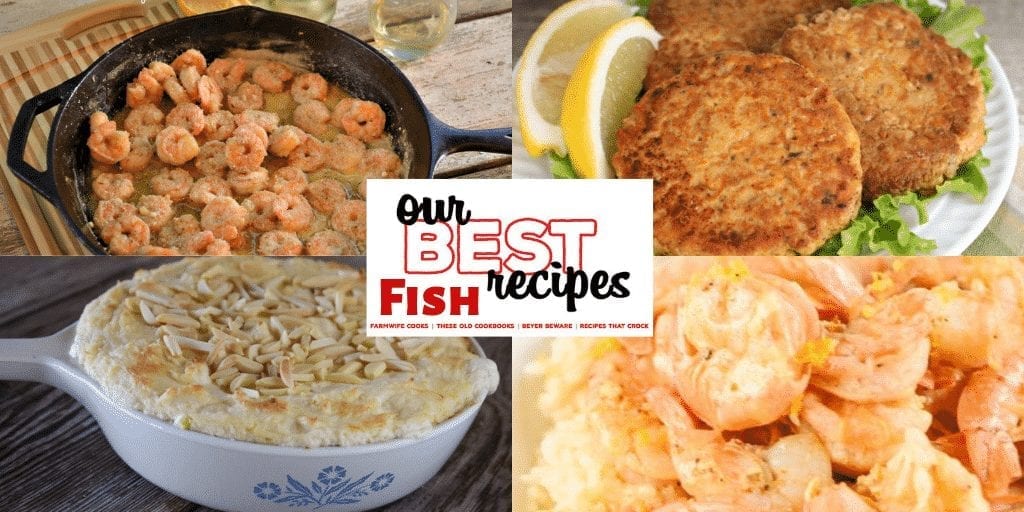 Frozen Fish Recipes