For those who are trying to watch their carb intake, finding a filling soup can be a challenge. This crock pot low-carb lasagna soup was super simple and loved by my family who isn't on a low-carb diet. Creamy, rich, and meaty make this crock pot low-carb lasagna soup recipe one I will make over and over.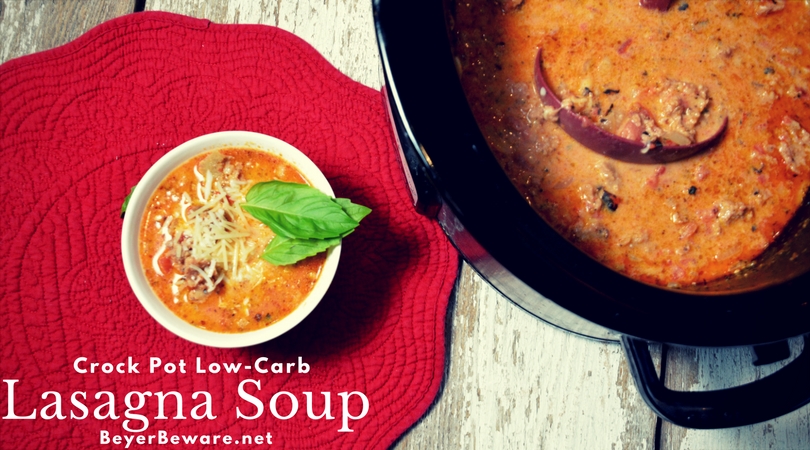 I know lots of you have probably tried my crock pot low-carb taco soup. This soup is very similar but a few easy tweaks to make it really taste like lasagna.
Crock Pot Low-Carb Lasagna Soup
Hearty is the best way to describe this lasagna soup. I make a yummy lasagna soup with pasta and really was craving it. I used the lasagna soup for inspiration for this low-carb lasagna soup.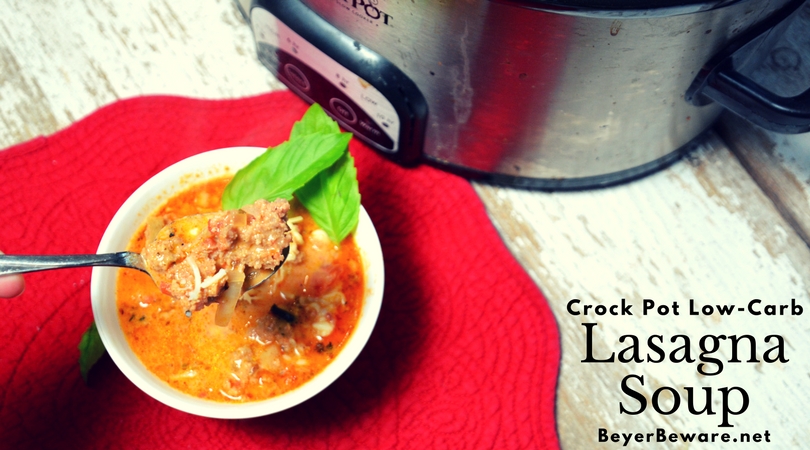 The base of the soup is ground pork. Easily can substitute ground beef for the pork. Either will work just fine. I cook the ground pork directly in the crock pot. While the meat is cooking, have onions, fire-roasted canned tomatoes, and seasonings in the crock pot.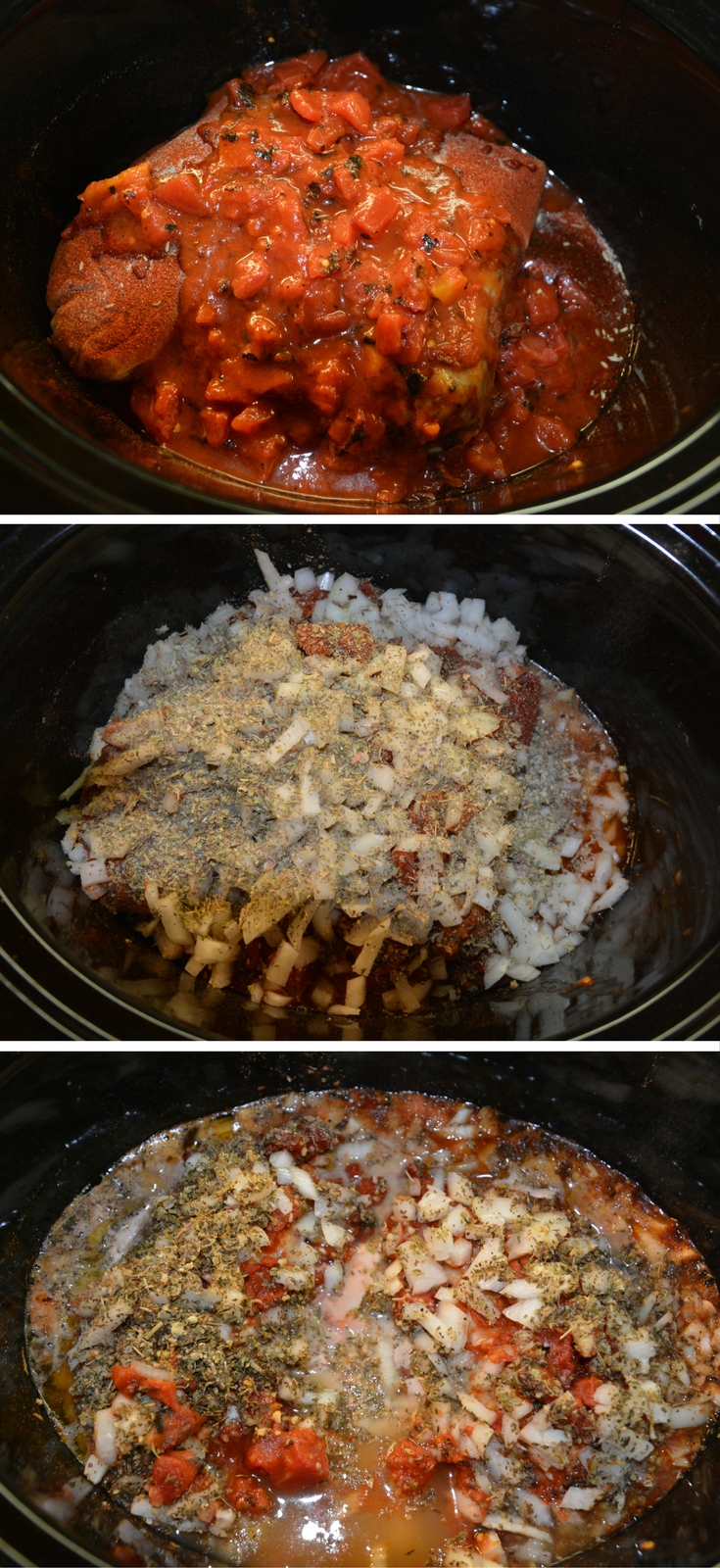 Break up the meat after it has cooked and then add beef broth. I added one can or two cups of beef broth to this soup. It was not very soupy, so if you like a runnier soup, feel free to add more liquid.
As for the creaminess for the soup, I actually put a cup of cottage cheese in the blender and liquified it. Then added another half cup of heavy whipping cream to the soup.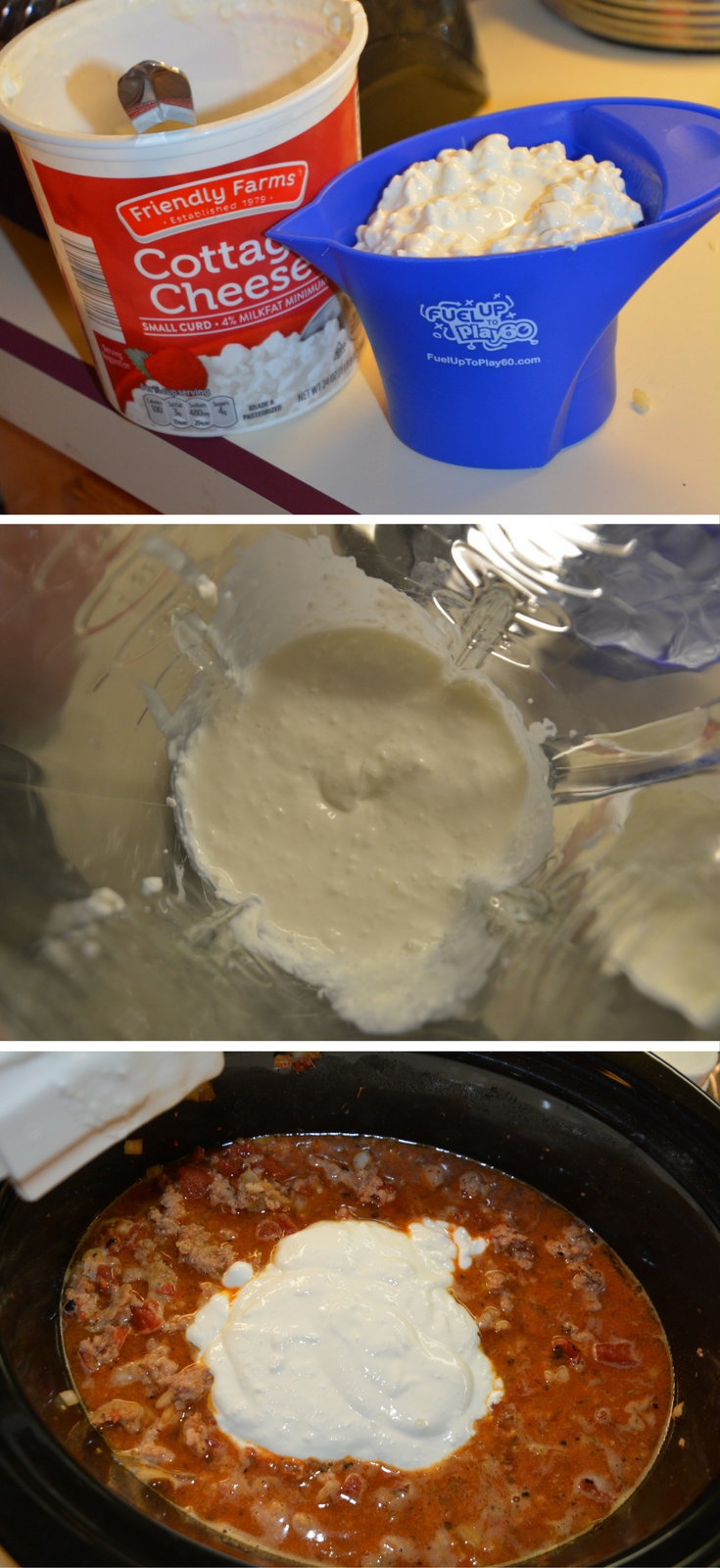 Stir to combine and continue to cook on low in the crock pot till you are ready to eat.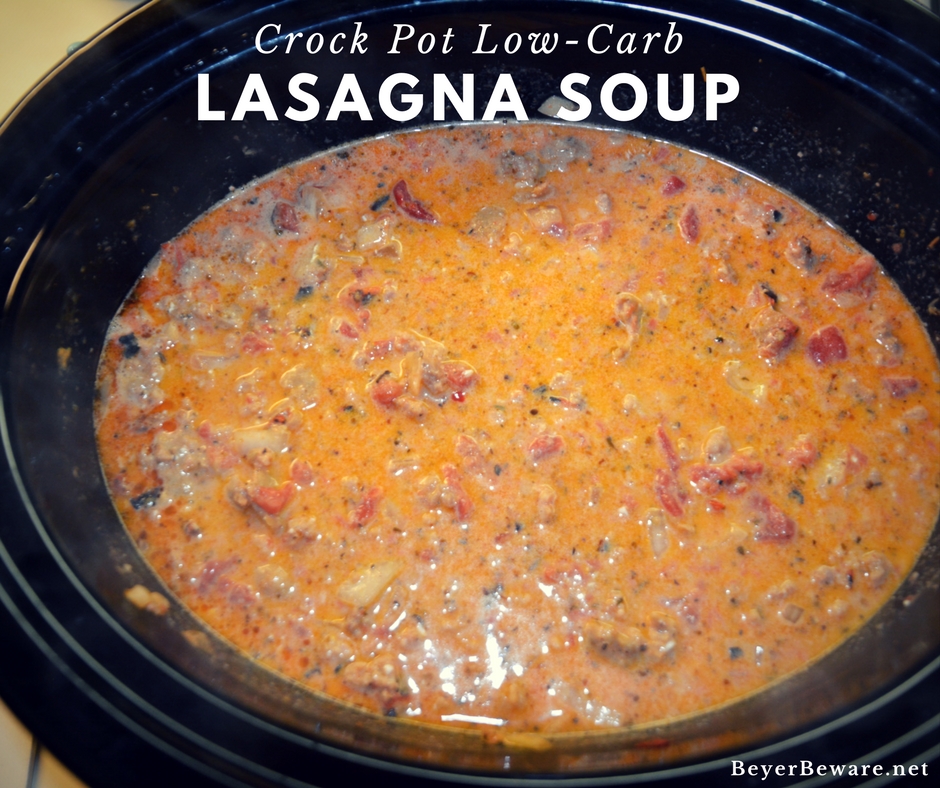 Feel free to stir in mozzarella and parmesan cheese to the soup or garnish the soup with the cheese and fresh basil leaves. Or do both!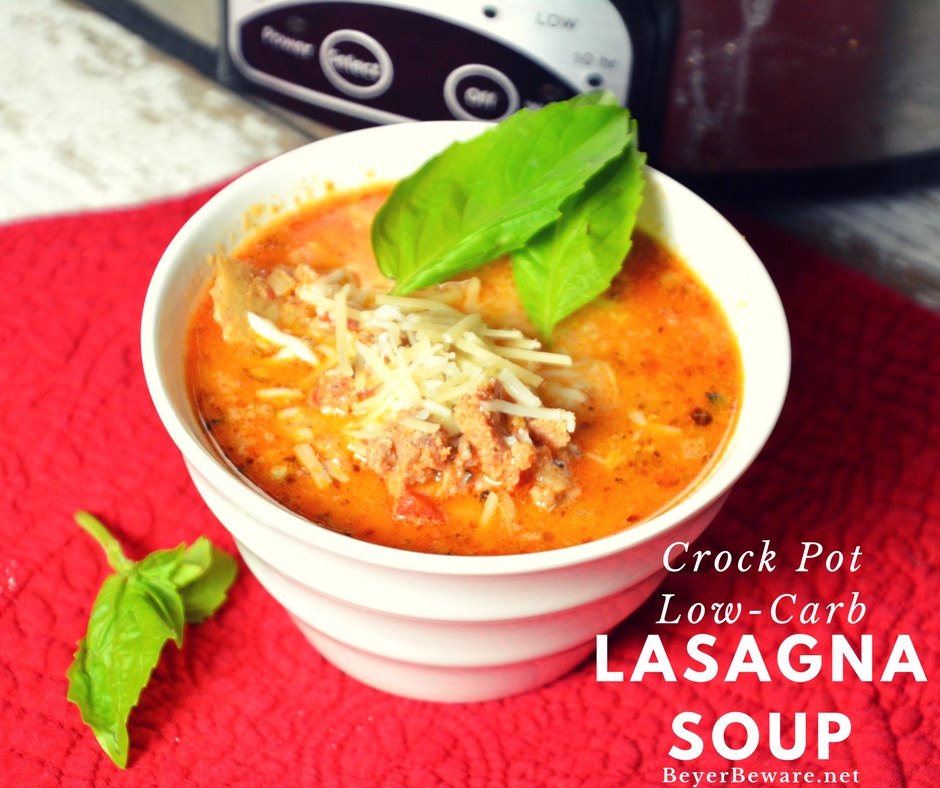 Trust me, you will not miss the pasta with this soup. The bonus really is no matter what kind of diet you are or are not on, this soup will be a favorite.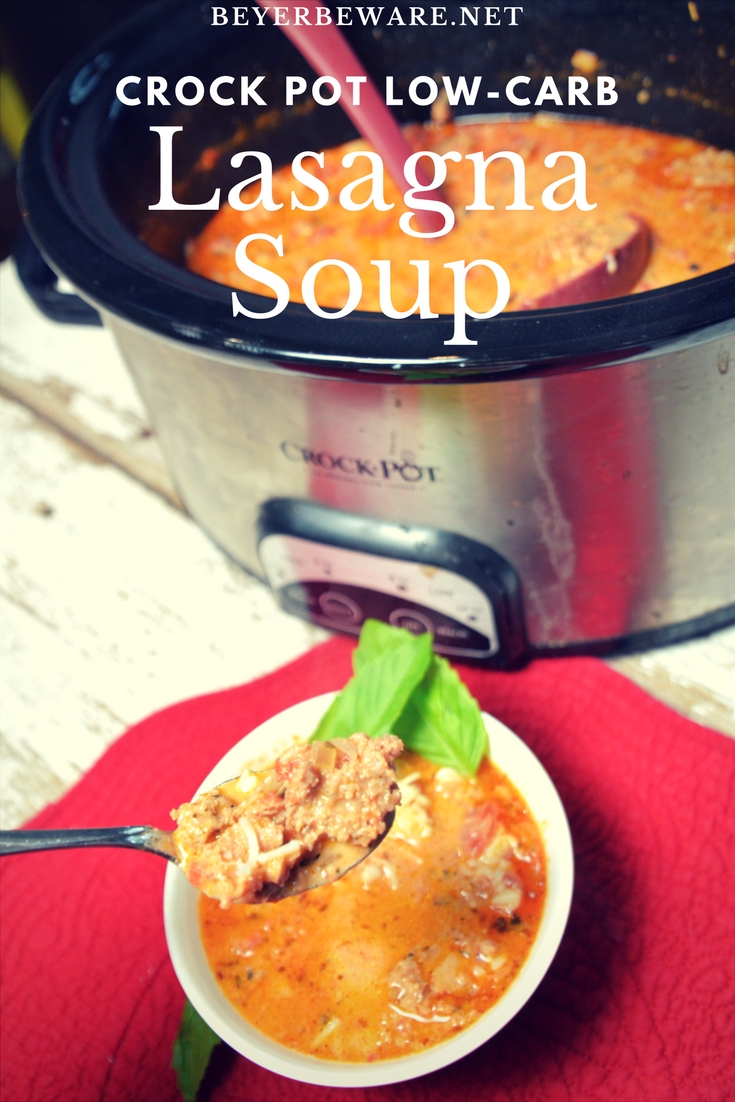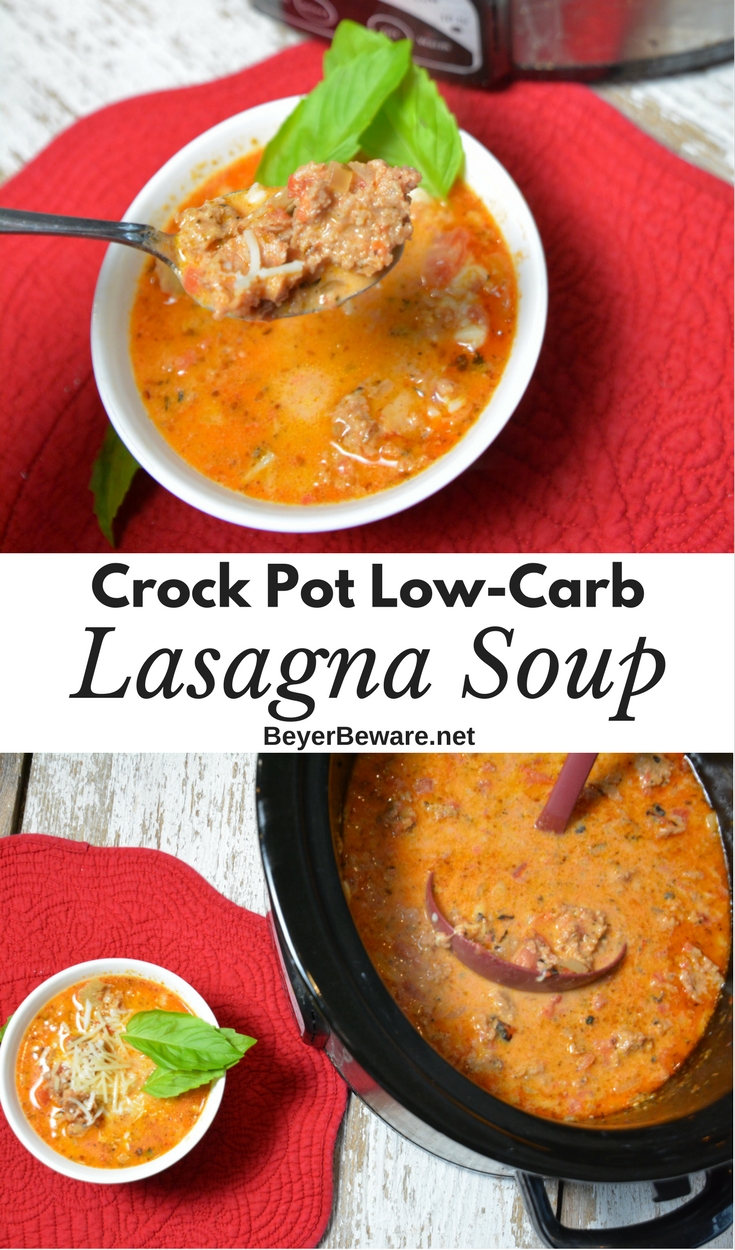 Other Low-Carb Soups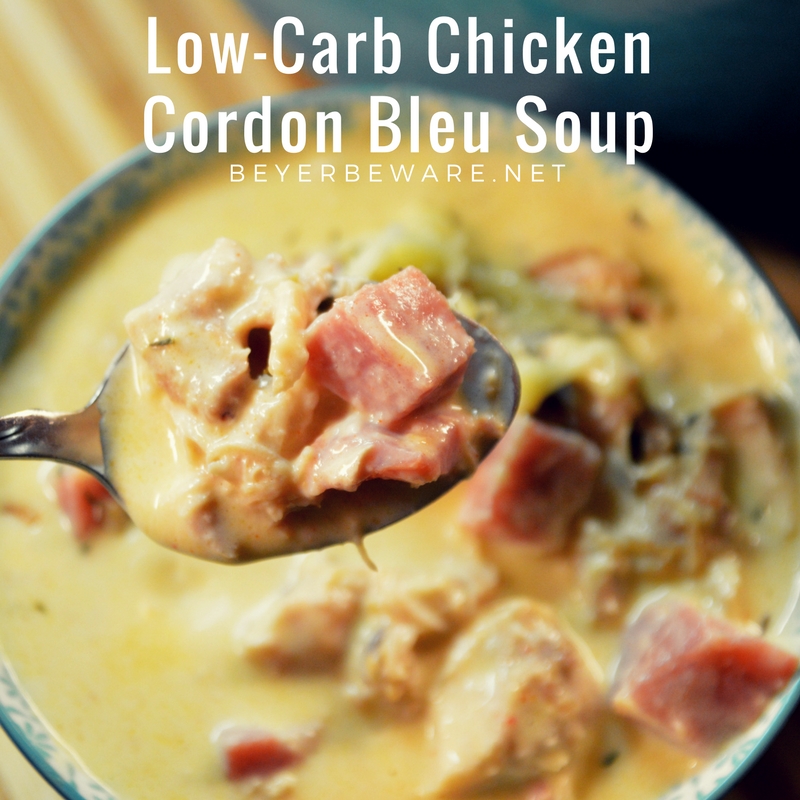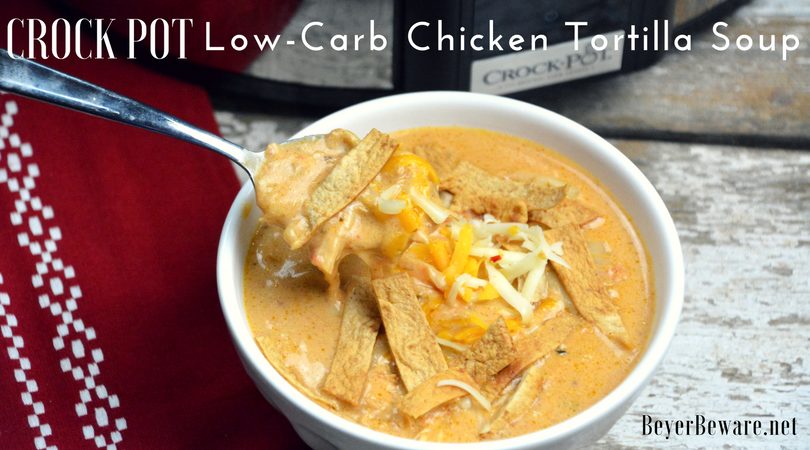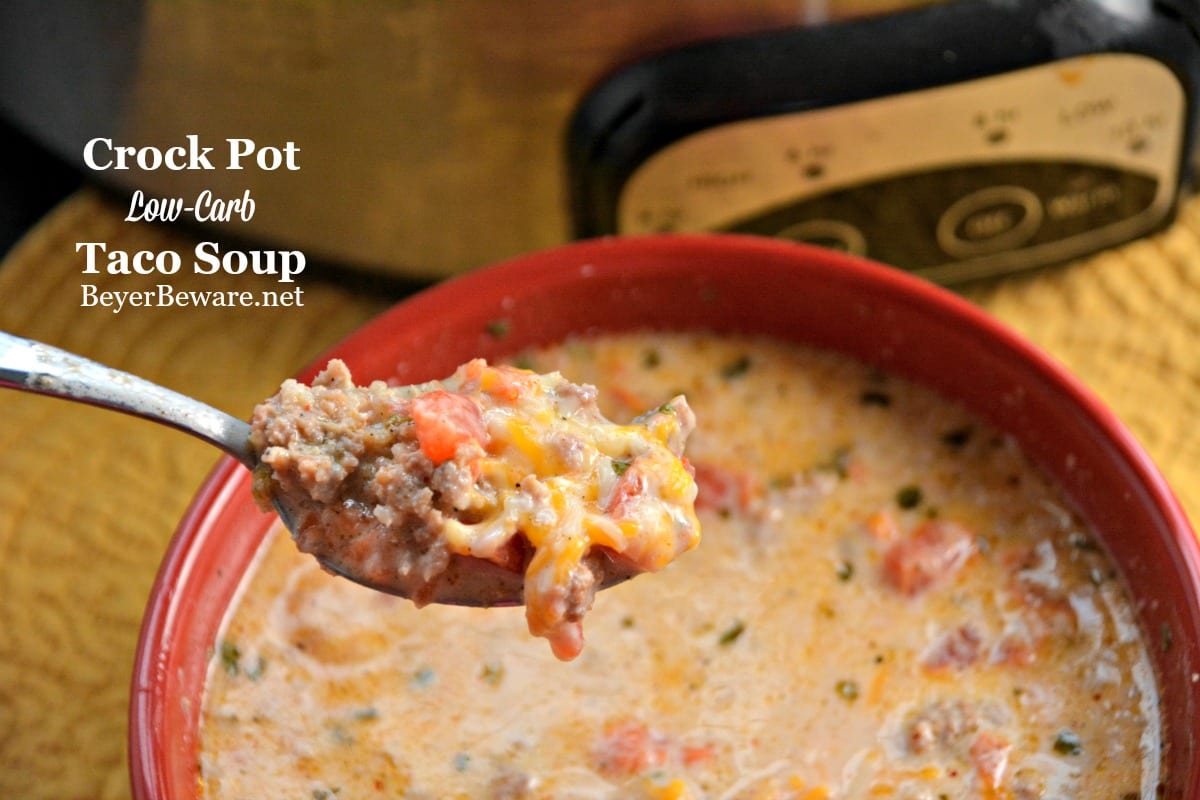 Be sure to check out all the great recipes for the weekly meal plan.
Affiliate links were used in this post. A portion of anything purchased from the links come back to me.