Disclosure: *This post may include amazon links. As an Amazon Associate, I earn from qualifying purchases.
I am sure that there have been times when you have wondered whether something is still good to eat, done cooking to your liking or still good to use at all. When it comes to eggs, it may be tough for you to tell where eggs are from when you buy them at the grocery store or how long it has taken to get to the store. Here are a few tips on how to tell where your eggs are from.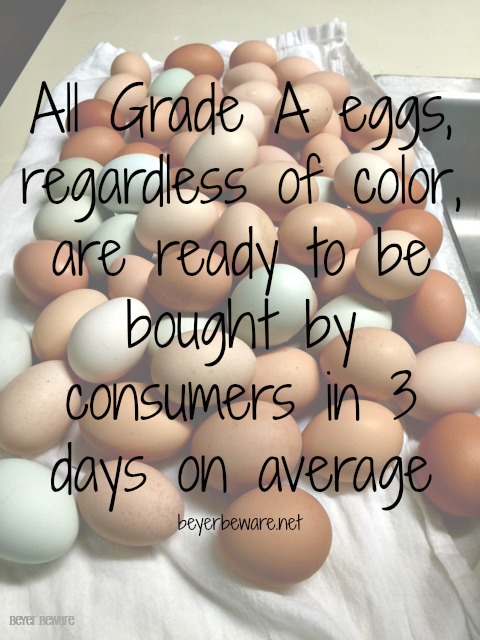 The thing is the information to help you know where the eggs came from and how long they have been on the move is at your fingertips when you pick up that egg carton. Here are a few tips to help you out in the kitchen.
How to tell if eggs are still good?
Eggs have an expiration date on the carton, but I am sure I am not the only one who has used expired eggs. So, how do you know if an egg is still good to eat? Well, one way to find out is to put them in water. If the eggs float, then they are older. If they sink, then they are younger. The proteins in the egg have broken down from bacteria and turned to gas, hence having the egg float.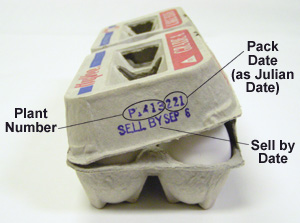 How to tell where your eggs come from?
Ever wondered how far the eggs are that are in your fridge? Well, when you see the "Sell By" date, you should also see a code that starts with a P followed by four numbers. I bought my last carton of eggs from Kroger. The code on my eggs was P1030. So, to find out where the eggs came from I went to the USDA's Agricultural Marketing Service Poultry Program site to look for where the plant was at.
Scroll down to search by plant number and enter just the four-digit number. I entered 1030. The results showed, that my eggs came from right here in Indiana from the Hi-Grade farm. Which made my day, since I have toured those barns and have been incredibly impressed with the care given to their chickens. Now, go run and look at your eggs. I know you want to find out where your eggs are from.
Now that your eggs are fresh, you and I both know it will be hard to peel if you want to make hard-boiled eggs. Check out this cool trick on making easy to peel hard-boiled eggs.
Egg Recipes
Learn more about where your eggs come from in this video of the farm.
How to tell where your eggs are from when you are in the grocery store as well as how to tell if your eggs are still good in your refrigerator.
Be sure to check out the other tips and food tidbits as part of the 30 Days on the Prairie Farm Series.