Disclosure: *This post may include amazon links. As an Amazon Associate, I earn from qualifying purchases.
I don't talk to dietitians ever. I am a relatively healthy. My kids are good eaters with no health problems. I cook from scratch. I have never really thought about my food choices much. And then I met my friend, Angie, and Kim Galeaz, a local dietitian, at the grocery store one day for grocery store tours at Kroger, Trader Joe's and Aldi's.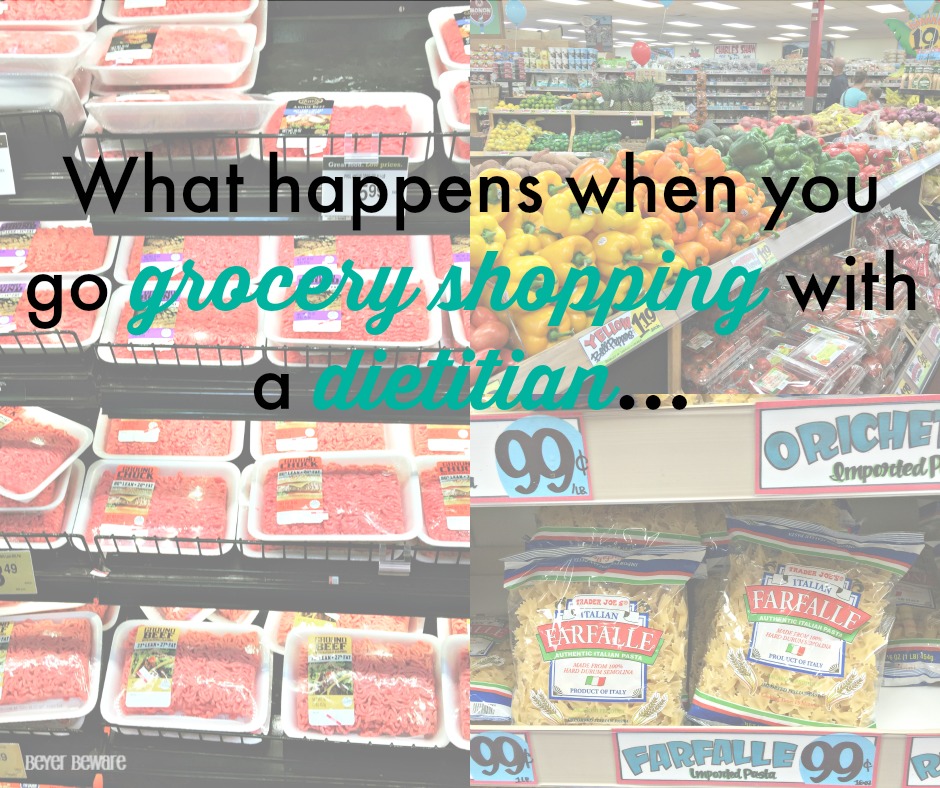 No surprise to anyone who goes grocery shopping at Kroger, we started in the produce section. While my kids are good fruit and vegetable eaters, we don't eat organic produce. I really didn't want to be food shamed in front of Angie even though I knew it was safe to eat non-organic. What happened next set the tone for the rest of the tour.
Kim told use about the safe fruits and vegetables website to help you determine the safety of organic or non-organic produce. I instantly wanted to know how many apples my kids would have to eat to truly be worried about any type of pesticide putting them at danger. Let's be honest, breathing air in general is dangerous so sometimes you just need a reality check. The site determines the pesticide residue on produce and the amount of apples you would have to eat at one time with the maximum allowable amount of trace anything to be at risk. Let me just say, it is a lot of apples.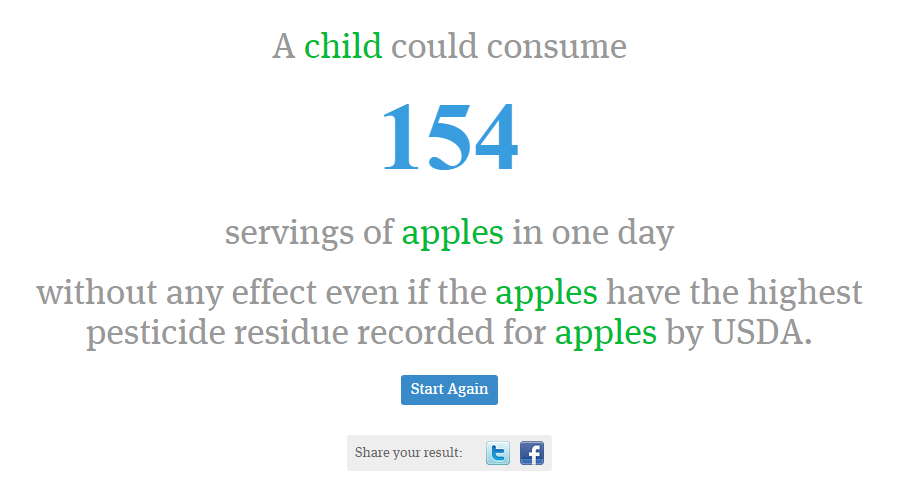 What struck me the most as we walked up and down the aisles of Kroger, was how Kim didn't shame us or guilt us or tell us to stop eating anything. She talked about how she loved diet coke and peanut butter and chocolate. She helped to us to understand looking at the serving size would help us know just how much we were consuming. WE could eat to servings of peanut butter but maybe we would then not eat the handful of almonds later. What stuck with me was what she said as we stood next to the Oreo Cookies.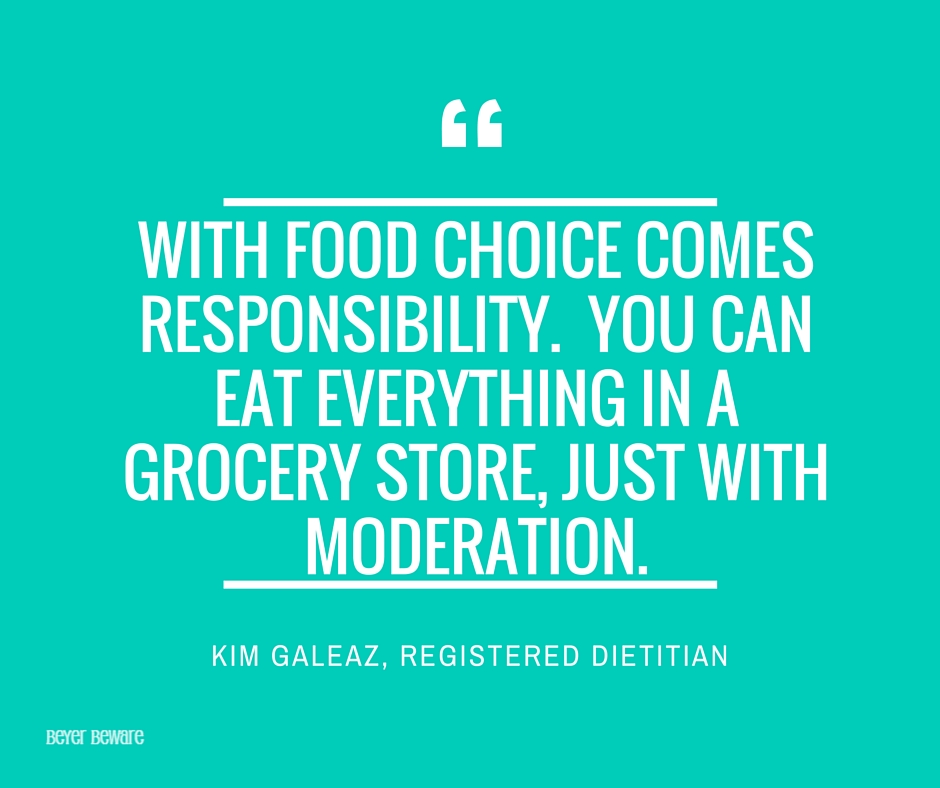 PEOPLE, I CAN EAT OREOS. Granted the serving size is three cookies so I need to be mindful of the responsibility I have to keep the button of my pants from flying off from eating 15 Oreos, but I can eat them.
The part of the grocery store which was the most challenging for me was the fresh meat counter. I know, I know, I am a meat loving carnivore, but I realized standing there with Angie as she looked for the ground beef she should buy for her tacos, I have never ever bought ground before at the grocery store. Like ever.
How do you all decide on which ground beef product to buy?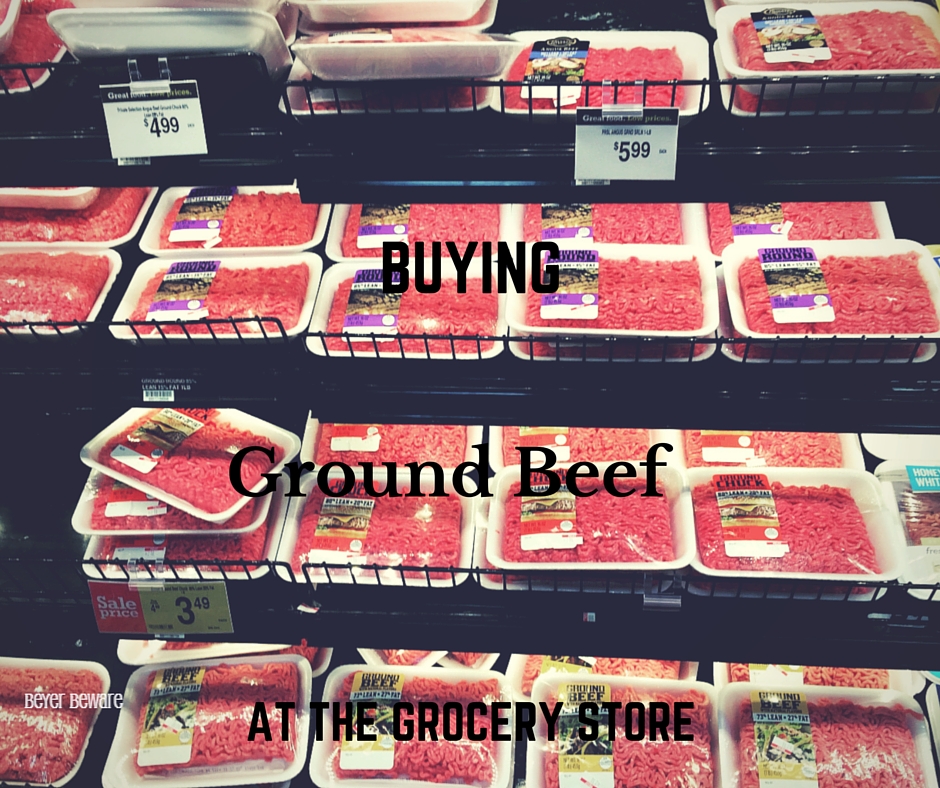 Astounded by the amount of choices. Confusing. Seriously, this challenge is real for you all.
My take away from all of this, not all grocery stores are created equal. I took my recipe in for one of my family's favorite meals, one pot pizza casserole. It is a 15 minute meal and with a few tips from Kim, is now full of more nutrients and more flavor. Tips she taught me:
When you can add double the chopped veggies like onions, peppers, carrots, etc., do.
To reduce fat content, drain excess grease from cooked meats like sausages and ground beefs.
All fruits and vegetables are nutritious regardless of production method. Give yourself some cost saving ones by buying frozen.
Dairy products like yogurts, milk and cheese are great ways to add protein to your diet.
If you are wanting to feel full longer, up your protein intake. AKA eat Greek yogurt for a snack rather than crackers.
I also learned, my ingredient lists can be challenging. Not all grocery stores are created equal. I only found ground pork at 1 of the three grocery stores. Granted, all the stores had Italian sausage links which were a great substitute for my recipe. Prices do fluctuate from store to store and it is definitely important to watch what you are buying because a generic or quick substitute like frozen chopped onions could be a price saver for you.
As my parting words of wisdom, eat in moderation. Double the onions, and hand me a glass of wine to eat with my pasta.
This experience was sponsored by Indiana Soybean Alliance. All groceries were purchased by me. Opinions are my own.