This Instant Pot thing isn't a fad. I have several friends who swear by their Instant Pot. I finally bought one last summer and have been using it in several different recipes. This, however, was the first recipe I made where my husband looked at me and said, "you could make this again anytime". This Instant Pot butter beef recipe is full of flavor, tender to eat, and perfect as a sandwich or over mashed potatoes. For those of you trying to eat keto or low-carb, this is also a perfect recipe for your diet plan.
Instant Pot Butter Beef
Five ingredients get you on the way to the most flavorful and tender beef roast you will have had in a long time.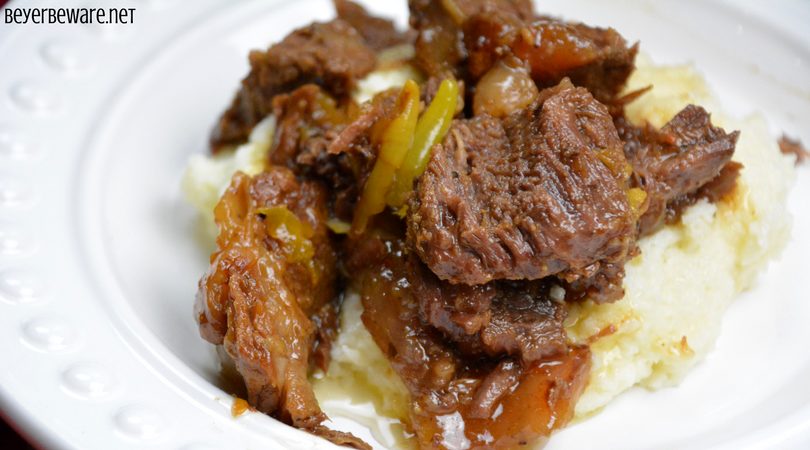 Plus, this roast is not at all dried out thanks to the stick of butter used in the recipe. Tangy and savory with just a little bit of spice makes this Instant Pot butter beef a melt in your mouth Instant Pot roast.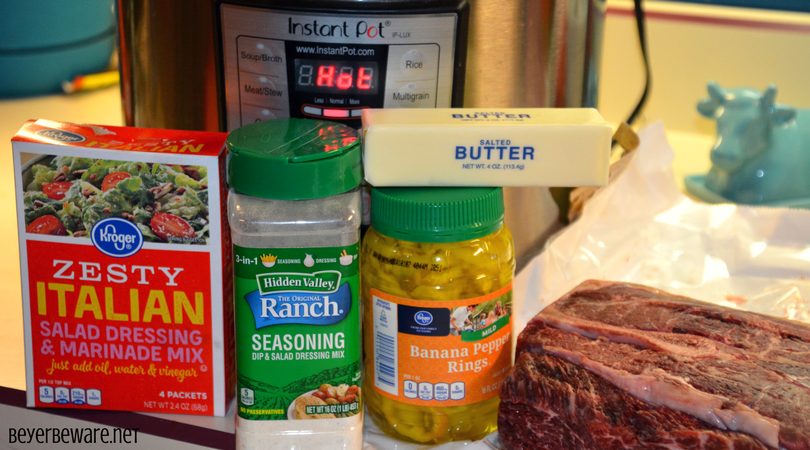 Start by setting your pressure cooker to saute or brown. When the pot is hot, add a tablespoon of olive oil and sear the roast on both sides. Shut the pressure cooker off. Then add the remaining ingredients to the Instant Pot. The inspiration for this recipe comes from the Mississippi beef roast recipe, but I had to reinvent it to be lower carb.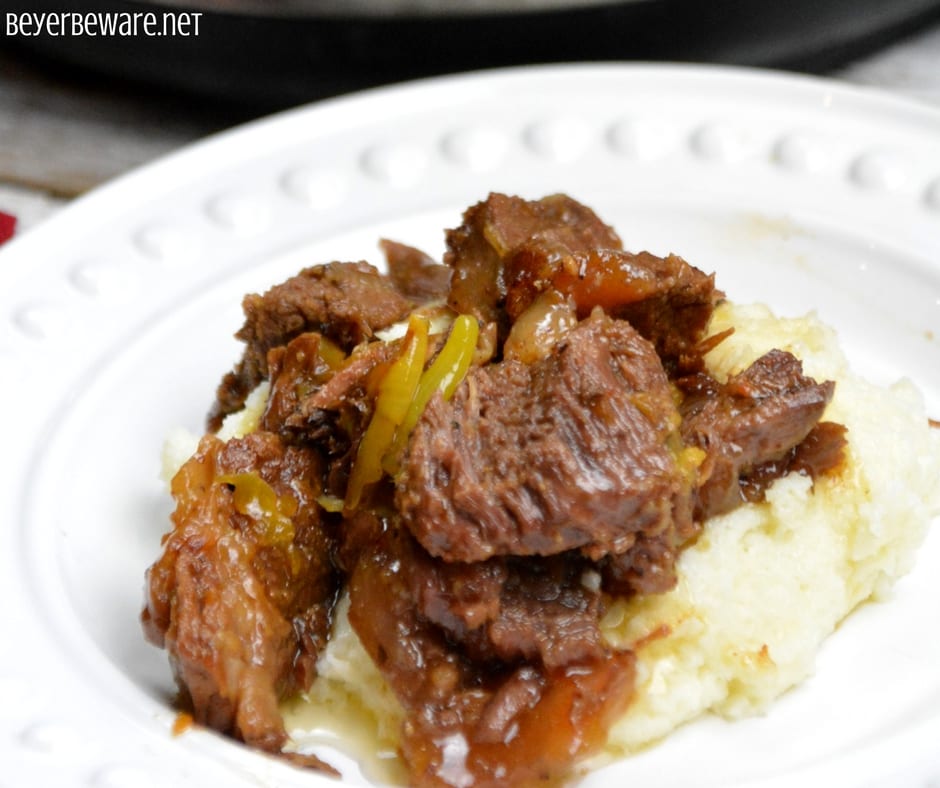 The ingredients I used for the Instant Pot butter beef are banana pepper rings, zesty Italian seasoning, ranch dressing mix and a stick of butter. I use about a quarter cup of the pepper ring juice as well. I just pour it all over the top of the beef roast along with a cup of water and call it good. Then place the lid on the Instant Pot and lock it into place. Set the vent valve to seal and then put it on manual for 60 minutes. For reference, it took my Instant Pot about 15 minutes to pressurize. My roast was not fully thawed. When the Instant Pot is finished and shuts off, release the pressure.

Then start shredding the beef or cutting it apart. I use a pair of salad scissors on mine to help the process. Note – if the beef for some reason is not done or tough, I have been known to put the lid back on and pressurize for another 10-15 minutes.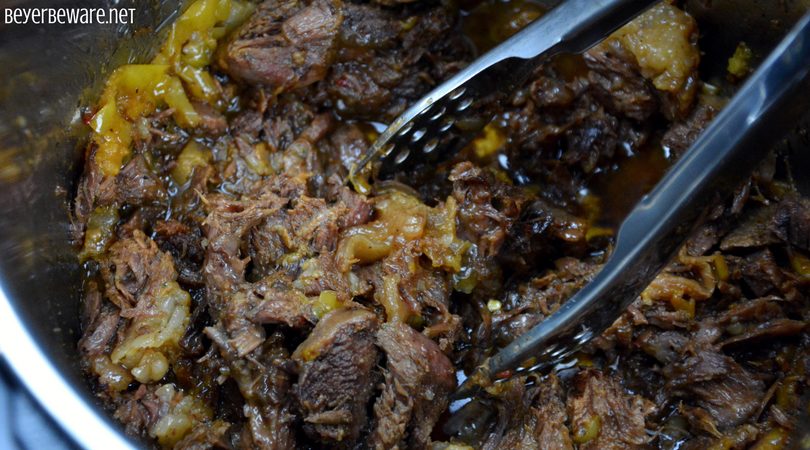 I placed my Instant Pot butter beef on top of pureed cauliflower while my kids made sandwiches with Hawaiian sweet rolls and put some over mashed potatoes too.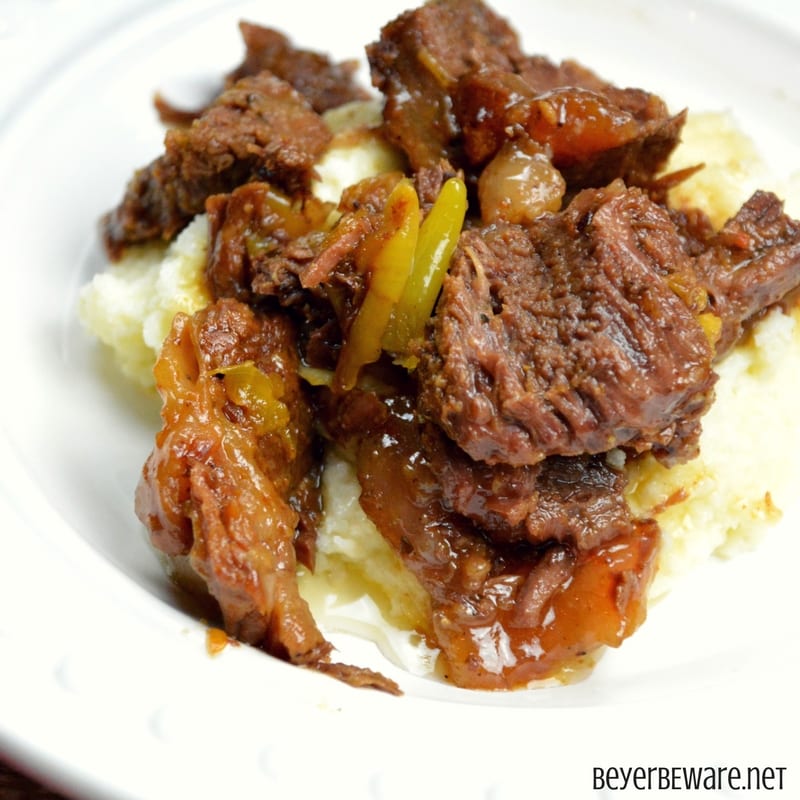 There isn't much liquid at the bottom of the Instant Pot for a gravy, but there is enough to have the juices poured over top.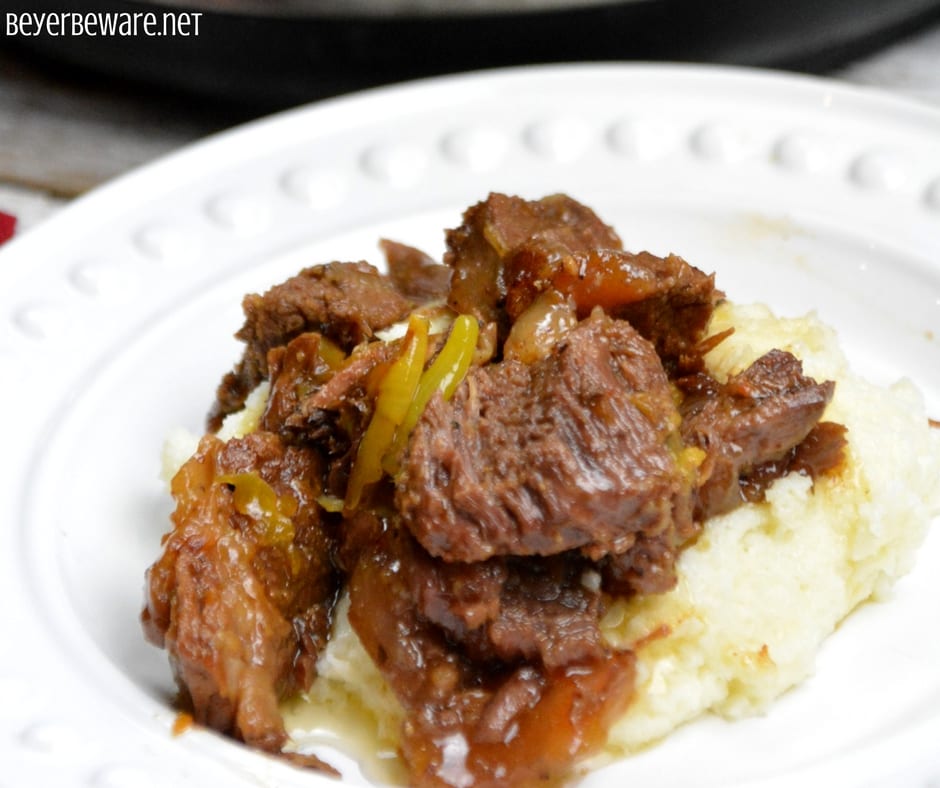 There will not be leftovers. Trust me.
Save the Instant Pot Butter Beef Recipe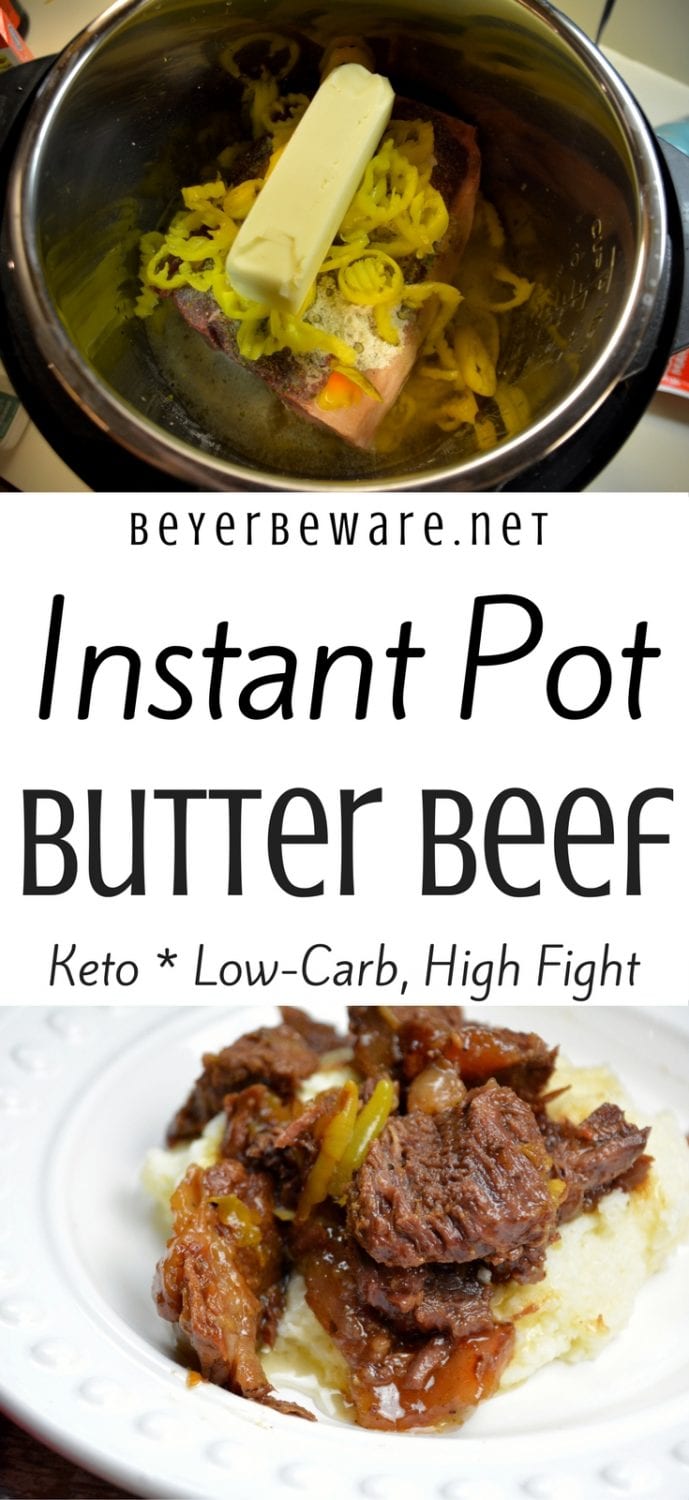 Affiliate links were used in this post. A portion of each item purchased through an affiliate link comes back to me.