Disclosure: *This post may include amazon links. As an Amazon Associate, I earn from qualifying purchases.
When it comes to Thanksgiving, it can become impossible to accommodate dietary needs. With the low-carb or keto diet on the rise, it is inevitable that you will have at least one person at your Thanksgiving dinner trying to eat low-carb. Do. Not. Fear. I have the solution for every meal on Thanksgiving Day to help you be prepared for all your guests to enjoy their breakfast, lunch, and dinner without feeling like they missed out with these great low-carb Thanksgiving recipes.
General Tips for Being Food Safe on Thanksgiving
Listen, I get it, you start drinking and eating and all the sudden someone puts a deviled egg in their mouth after it has been sitting out for a few hours. So here is the scoop on being safe - Don't let your food chill for more than 2-hours after you have cooked it or pulled it from the fridge. Most of the low-carb foods are also way better when they are hot or chilled anyway.
Low-Carb Thanksgiving RecipesThere are a few simple tips when trying to find a low-carb recipe.
Tip 1: No Grains. No flour. No rice. This means corn too. Sorry!
Tip 2: No Sugar. No Honey. No Syrup. No sweets. No calorie sweetners can be used sparingly but some low-carb or keto dieters avoid artificial sweeteners sometimes too.
Low-Carb Breakfast Recipes
If you have any low-carb guests staying overnight, you will want to be sure to have some great low-carb breakfast options. So many breakfast casseroles have bread in them. Here are a few great low-carb breakfast ideas.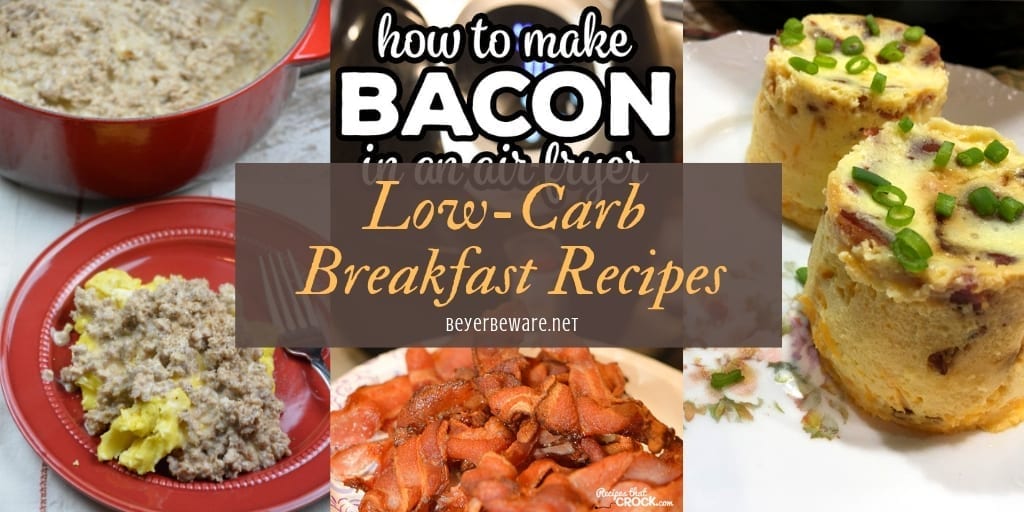 Low-Carb Crock Pot Scrambled Eggs Casserole
Instant Pot Sous Vide Bacon Egg Bites
Low-Carb "Biscuits" and Sausage Gravy
Low-Carb Appetizers
Appetizers can also be tough. So many dips need chips or crackers to dip. Carrots can be a no-no on a veggie tray. Same rules apply but sometimes are forgotten, like jelly has sugar in it.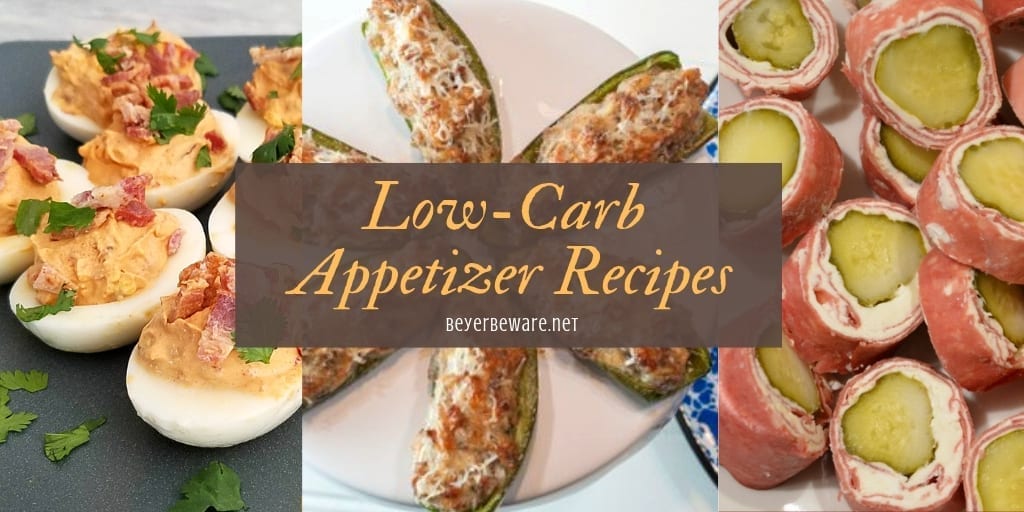 Everything Bagel Stuffed Celery
Low-Carb Roast Beef Roll-Up with Herb Cream Cheese
Cheese and Sausage Stuffed Jalapenos
Bacon Wrapped Jalapeno Poppers
Low-Carb Salads
Simple Caesar Salad with Bacon
Low-Carb Potato Substitutes
It is really hard to imagine having Thanksgiving without some mashed potatoes. Don't let your low-carb guests go without some faux potatoes.
Instant Pot Low-Carb Mashed Cauliflower
Keto Loaded Mashed Cauliflower Casserole
Low-Carb Crock Pot Loaded Broccoli and Cauliflower
Low-Carb Vegetables
Low-Carb Vegetables seem easy enough, right? WRONG! Man some vegetables have so many carbs. Green bean casserole, a staple at the Thanksgiving Dinner table is laced with flour. Here are some easy vegetable dishes solutions everyone will love.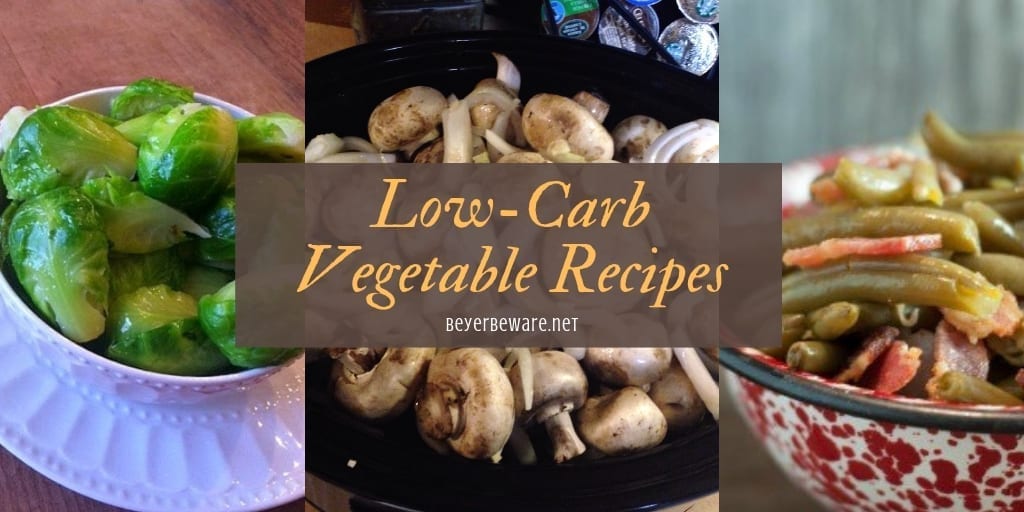 Crock Pot Mushrooms and Onions
Garlic Parsley Brussels Sprouts
Low-Carb Loaded Roasted Broccoli
Sauteed Asparagus with Bacon and Onions
Thanksgiving Main Dishes
Crock Pot Garlic Honey Mustard Ham
Low-Carb Cocktails
All family members need to have a drink or two when celebrating the holidays. Some simple cocktail fixings that are low-carb and low-calorie might be appreciated by everyone!
Diet Sparkling Cranberry Juice and Vodka
Cherry Sparkling Water and Cherry Vodka