Disclosure: *This post may include amazon links. As an Amazon Associate, I earn from qualifying purchases.
After making a big Christmas ham or Easter ham you could be overwhelmed with what to do with the leftover ham. These ham recipes are a great way to use leftovers. Don't overlook ham as a great star of recipes at any time of the year as well. Buying cubed ham is a great way to make a quick weeknight meal.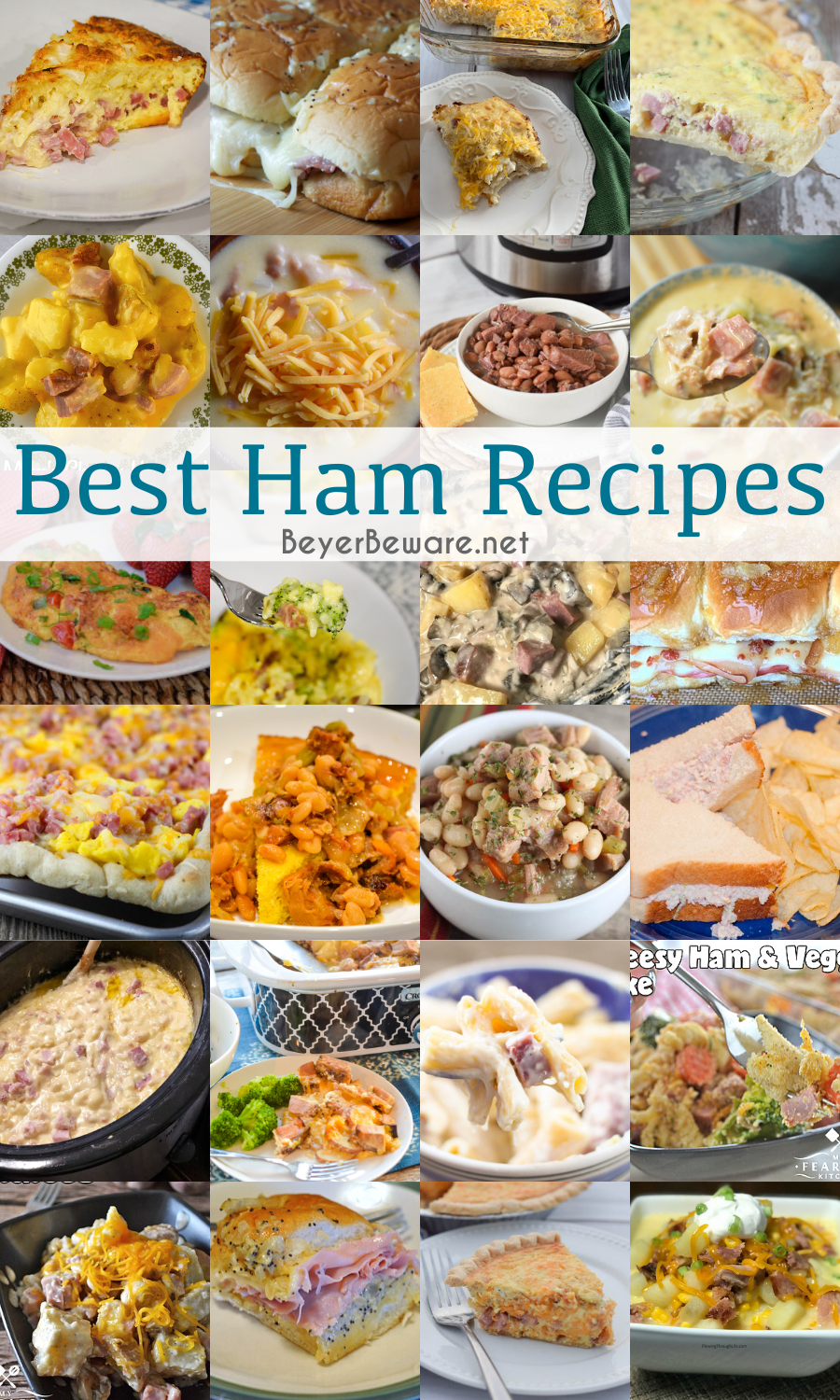 Theses best ham recipes are a great way to use up leftover ham to make ham breakfast, ham casserole recipes, ham soups, and ham sandwiches for an easy weeknight dinner. While there might be a lot of our normal foods running low in grocery stores, farmers are working hard to keep on raising food for us all. There could be lots of hams left from Easter, go ahead and buy a few and save them for later.
Ham Recipes
Making a whole ham, spiral cut ham, or ham roast. Here are some great whole ham recipes.
3-Tips for an Easy Holiday Ham
Grilled Apricot Bourbon-Glazed Ham
Crock Pot Garlic Honey Mustard Ham
Instant Pot Bourbon Mustard Ham
Crock Pot Ham with Maple Gravy
Instant Pot Cranberry Glazed Ham
Crock Pot Brown Sugar Maple Ham
Slow Cooker Holiday Spiced Ham 
Ham Breakfast Recipes
Ham with breakfast is a must. Here are some great ham quiches as well as ham omelets or ham and egg casseroles.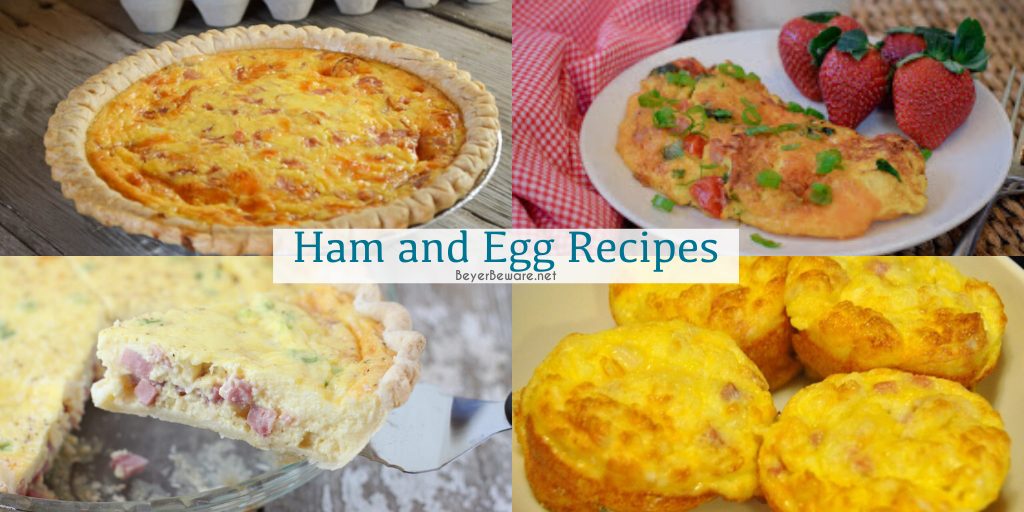 Scrambled Egg and Ham Casserole
Easy Ham and Cheese Breakfast Pizza
Make-Ahead Ham and Cheese Quiche
Ham Casseroles
The easiest dinners for me are when I have leftover meat that I don't have to cook. Then I can combine and pop it in the oven. Leftover ham is a great meat for casseroles.
Don't have leftover ham? Just buy some cubed ham in your lunch meat section. It works perfectly in these ham casserole recipes too.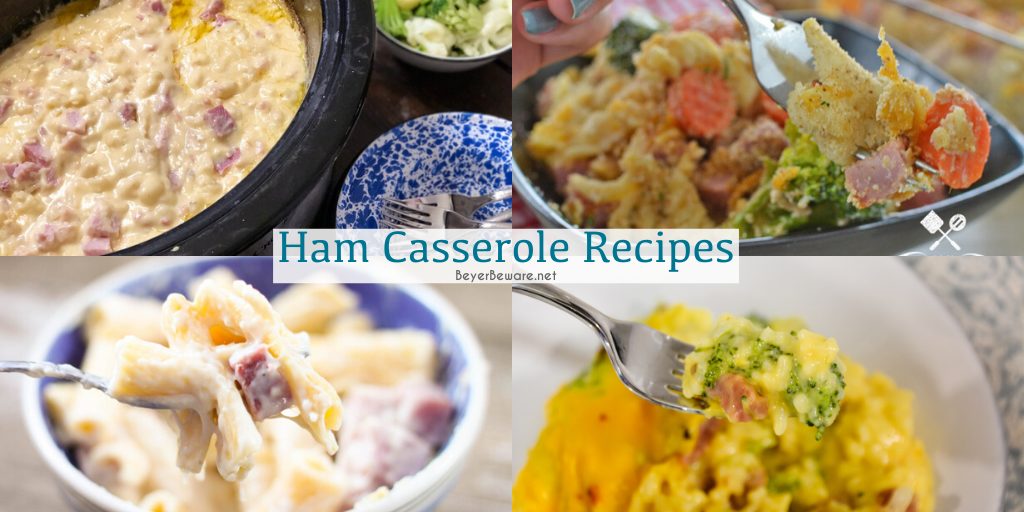 Broccoli and Ham Tater Tot Casserole
Cheesy Ham, Broccoli and Rice Casserole
Cheesy Ham and Hashbrown Casserole
Cheesy Ham and Hashbrown Casserole 2
Crock Pot Creamy Scalloped Potatoes and Ham
Casserole Crock Pot Ham and Scalloped Potatoes
Instant Pot Mac and Cheese with Ham
Mom's Cheesy Potatoes and Ham Casserole
Slow Cooker Ham and Ranch Potatoes
Ham Soups
Soups are an easy go-to lunch or dinner. They can be quickly made on the stovetop and Instant Pot or slow cook all day in the crock pot. Here are some great ham soup recipes.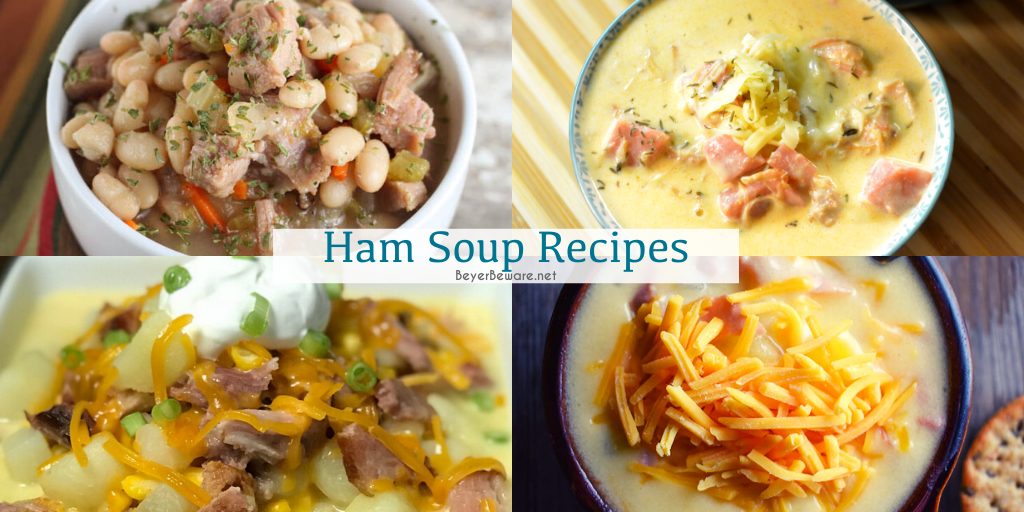 20-minute Ham and Cheddar Chowder
Low-Carb Chicken Cordon Bleu Soup
Crock Pot Ham, Potato and Mushroom Soup
Ham Sandwiches and Ham Salad
Sometimes you just need to keep it simple. Ham sandwiches are a great way to make an easy dinner. So, grind up the ham to make a yummy ham salad too.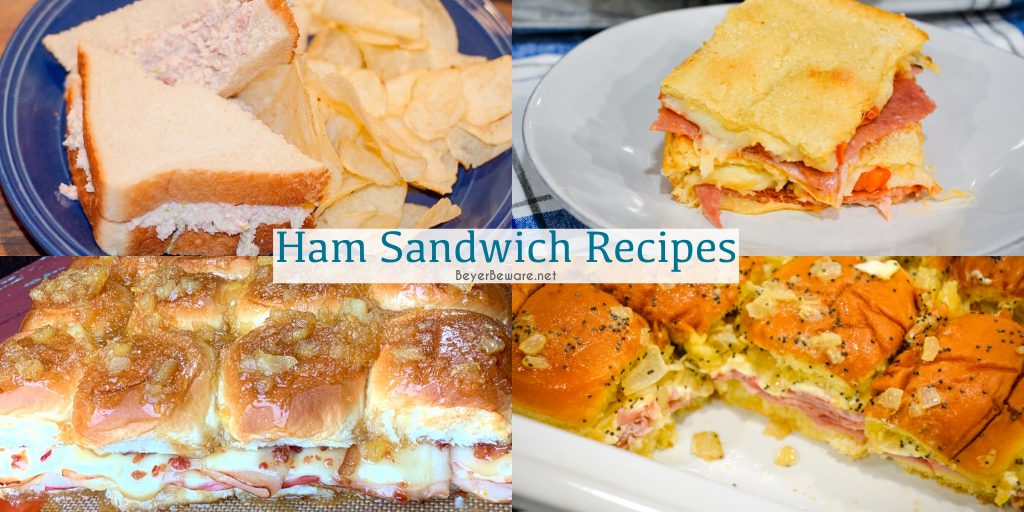 Crock Pot Ham Sandwiches on Hawaiian Rolls
Hawaiian Roll Ham Sandwiches with Buttery Onion Glaze